The Best Stovetop Pressure Cooker of 2023
A stovetop pressure cooker can cut your cooking time in half. Here are some of the best options on the market today.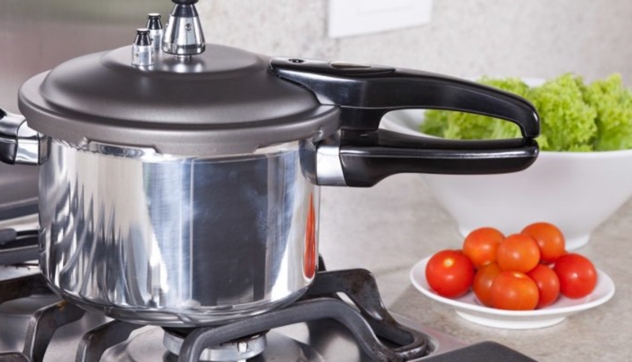 Stovetop pressure cookers can be a great tool for fast and efficient cooking. They are especially useful for cooking tough foods that require long cooking times, such as stews and soups. The ability to sauté food before pressure cooking can add depth and flavor to dishes and the lid helps to retain moisture and nutrients.
When choosing the best stovetop pressure cooker, it's important to consider factors such as the evenness of browning, price, shape and size, ease of use, and durability. To help you find the best stovetop pressure cooker, here is our detailed buying guide.
Our Top Picks
Best Pick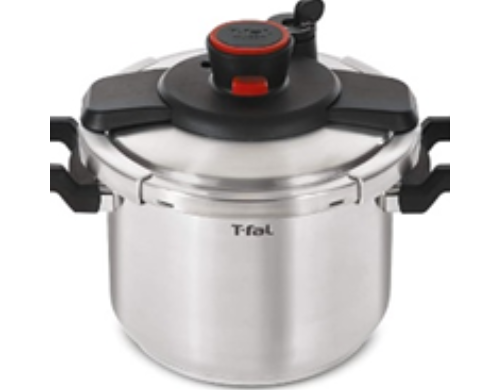 The silver finish adds a touch of style to your kitchen.
$117.53 ($7.35 / Ounce)
Runner Up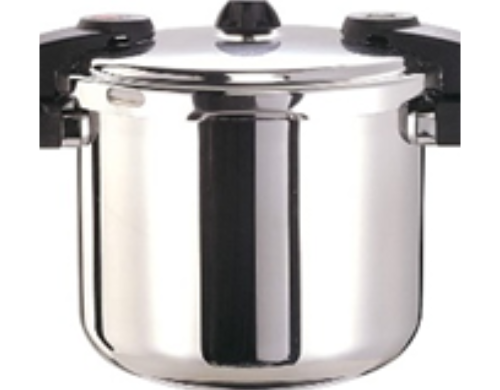 Versatile and high-quality pressure cooker that is perfect for home or commercial use.
Most Cost-Effective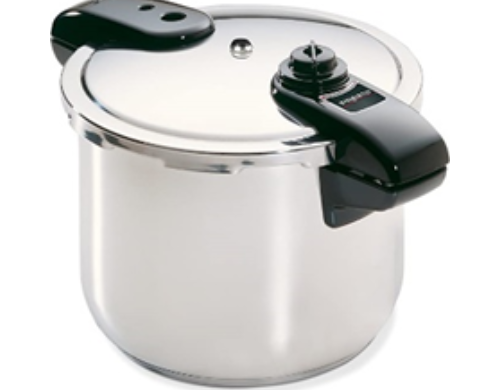 Dishwasher safe and comes with a recipe book
$99.99
Who This Is For
A stovetop pressure cooker is ideal for people who love to cook stews or soups but want to cut the cooking time while still producing incredibly tender meat and veggies. Since the steam is trapped, it builds pressure inside the cooker to tenderize the food quickly.
Stovetop vs. Electric Pressure Cookers
Stovetop or electric pressure cookers are a matter of personal preference. We prefer stovetop pressure cookers over electric pressure cookers because they cook faster and sear better. A stovetop pressure cooker has a higher pressure level than an electric pressure cooker, which means the cooking time will go faster. With the stovetop option, you can depressurize quickly by running cold tap water over the lid, while with the electric cooker, you can't do that. Though you can leave the electric pressure cooker without frequent monitoring, unlike the stovetop, we still love the stovetop due to its faster cooking.
Is it an essential kitchen appliance?
If you want to save your cooking time and, most importantly, if you use gas or electricity for cooking, you can definitely save energy and money with this fantastic stovetop pressure cooker. Yes, it is an essential kitchen appliance, especially for those who don't like to wait to tenderize meat for a long time. It will help you cook faster and save you two-thirds of the time. The pressure cooker has a unique lid that can raise the boiling point of water. It is because it is fitted with a silicone gasket that locks onto the pot, creating an airtight seal. It allows steam and pressure to build.
Are they safe?
If you follow the instruction manual well, your stovetop pressure cooker will be safe. As long as you wait until the steam is fully released before you open the pressure cooker, it won't be dangerous. If you like to rush and somehow forget the instructions, this may lead you to a catastrophe. Nowadays, though, modern pressure cookers are a lot safer and quieter. It's easier to use and more versatile than the older generation of models.
The older models didn't have visible pressure indicators or a choice of pressure levels. New-generation pressure cookers are equipped with safety mechanisms that limit accidental eruptions to zero percent. Even though it has safety mechanisms, we don't recommend you leave your stovetop pressure cooker without monitoring. Make sure your gasket and lip of the pot are dry and clean for tight sealing. Heat the pressure cooker on the stove over medium-high heat, watch the indicator in the lid pop up, then turn the heat down to low and set the timer based on your cooking recipe.
After it's cooked and the timer stops, you can turn off the stove and depressurize the pressure cooker naturally, or run the pot under cold tap water for quicker cooling.
Why You Should Trust Us
You should trust us because we only pick the best products for you. We picked the best stovetop pressure cookers based on trusted customers and expert reviews. They've been selected and reviewed from hundreds of choices. We've been doing this for years, and you're not going to regret our best picks because we only serve you the best of the best.
How We Picked
We considered the following features during our evaluation of the best stovetop pressure cooker: shape, size, weight, material, even heating, durability, warranty, ease of use, price, type of lid, and type of handles. All of those considerations will decide which are the best pick, the runner-up, the most cost-effective, and almost made-the-cut choices.
Shape
Low, wide pots are much easier to see into and cook in than tall, skinny pots. The wider, the better. We found the inside cooking surface ranged from just over six inches to a full nine inches. Wider pots mean you can sauté faster and get better browning because the food is not crowded, and they also mean you can sear meat in fewer batches.
Size
You can get an eight-quart cooker even though a six-quart is a really popular size. We can only fill pressure cookers two-thirds full, so most recipes fit easily in an eight-quart cooker. You can always make less food in a bigger pot, but that doesn't work the other way around. So, for us, eight quarts is an ideal size for a stovetop pressure cooker.
Weight
The weight of stovetop pressure cookers varies based on their material. The sturdier pressure cooker is heavier. The heavier one is an indication of a good-quality stovetop pressure cooker. The weight of a pressure cooker is the pot, the lid, and the handle combined.
Material
The material of a stovetop pressure cooker could be made of aluminum or stainless steel. For some reason, we prefer stainless steel over aluminum. Aluminum cookers react with acidic foods like tomatoes, which can give food a metallic taste, while steel doesn't do that. Stainless steel is also much sturdier than aluminum, so it's going to last longer.
Even heating
High-quality stovetop pressure cookers won't scorch when you use them for searing or sautéing. The heat will be transmitted evenly and deliver the best result for your cooking. High-quality modern pressure cookers are mostly made of stainless steel with a tri-ply disk. meaning that there are three layers of aluminum that are sandwiched between two layers of stainless steel. These structures distribute heat evenly and reduce the chance of scorching.
Durability
The stovetop pressure cooker made of stainless steel is more durable than the one made of aluminum. It's sturdier and more durable for longer use. The gasket or the silicone ring in the lid and valve base seal will get worn out after a long time of use. They need to be replaced for safety cooking purposes, so we need to find a stovetop pressure cooker for which the replacement parts are affordable and easy to get.
Warranty
The stovetop pressure cookers can be worn out over time. We usually look for any warranty we have, but they only cover the pot and the lid for several periods of time. If the rubber parts, like the sealing gasket and valve base seal, degrade, you should buy them separately because they're not covered by the warranty.
Ease of use
The stovetop pressure cooker will be used frequently, perhaps even daily, so we want one that is safe and secure to use. The pressure indicators will tell the cookers whether we've already locked the lid tightly. It could be dangerous if we don't close the pressure cooker properly.
Price
The price of the stovetop pressure cooker will determine its quality. The more expensive option will also have higher quality specifications. An expensive stovetop pressure cooker is an investment for a lifetime because it usually lasts longer and is sturdier.
Type of lid
The type of lid is different from one brand to another. The lid will cover the pot and seal the pressure inside. It has a locking mechanism and has to be placed and sealed correctly. The lid also needs a rubber gasket to create an airtight seal.
Type of handles
For small quart pots, stovetop pressure cookers have a longer handle on one side. For a bigger size, like an eight-quart pressure cooker, both the right and left handles are shorter. It depends on the company and how they design the handle.
How We Picked
Shape and Size

Stovetop pressure cookers come in a variety of sizes and shapes. They are usually rounded or oval in shape and range in size from small 2-quart models to large 12-quart models. The size you select depends on the amount of food you intend to cook as well as the size of your stove.



Ease of Use

Unlike electric pressure cookers, stovetop pressure cookers are pretty easy to use. They come with simple pressure-release valves, a lid with a ring, and a stopper. Additionally, many stovetop pressure cookers come with a range of recipes and cooking tips, making it simple to get started with this type of cooking.



Durability

The quality of a stovetop pressure cooker's construction, maintenance, and frequency of use all contribute to its longevity. Ideally, you should opt for a high-quality stainless steel one, as it can withstand high heat and pressure and is resistant to corrosion and rust.



Price

Pressure cookers come at decent price ranges. To ensure longevity and safety when cooking, it's important to invest a little in a quality one. Besides, it's one of those kitchen accessories that you only need to buy once.

Care and Maintenance
You'll need a cloth, sponge, or dishcloth, water, and dish soap to clean your stovetop pressure cooker. To remove the debris, you can soak your pressure cooker with warm water and dish soap. Leave it for two hours; after that, you can use the sponge or dishcloth to clean up the pressure cooker, then wash it with hot water. Rinse it well.
After cleaning, completely dry it with a dry cloth. Ensure there's no excess water that can cause water stains. For a burnt cooker, you can boil one liter of water with two to three spoons of cream of tartar and lemon juice, leave it for half an hour, then scrub the scorch using a non-abrasive scrubbing pad.
You can replace the gasket when the cooker won't pressurize as it did before or when there's excessive steam escaping from the lip of the pot or valve. The rubber gasket will eventually wear out. You can grab it on the company's website or from an authorized dealer for a new replacement. The loose gasket will make the air inside the pressure cooker not seal tightly and make the food cook longer.
You can wash your gasket manually with your hands instead of putting it in the dishwasher. You can store your stovetop pressure cooker inside your cupboard or any other dry area that's easy to reach.