The Best Fireproof Document Safe for 2023
Protect your documents for extra security in any circumstance with the best fireproof document safe available this year.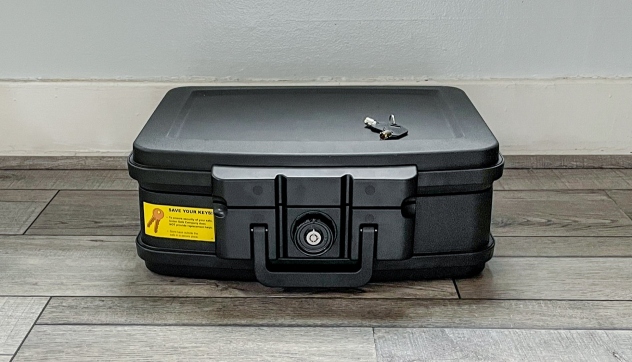 The best way to store important documentation is in a fireproof document safe. A fireproof document prevents documents, digital media, and jewelry from going up in flames in the event of a fire. There is no shortage of such safes on the market. However, they are not all the same. We've worked hard to ensure that you settle on the right safe to secure your documents from fire — and at times moisture.
From the wide range of fireproof document safes, we've narrowed down the top four!
Everything We Recommend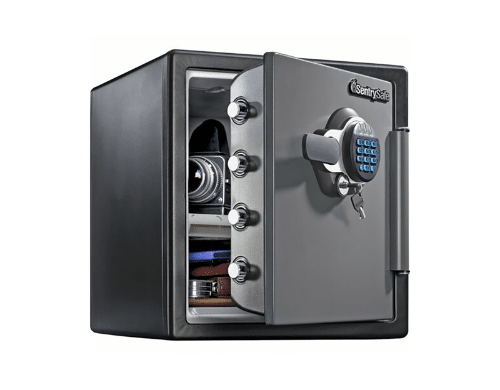 1. Best Product
SentrySafe with Digital Keypad Lock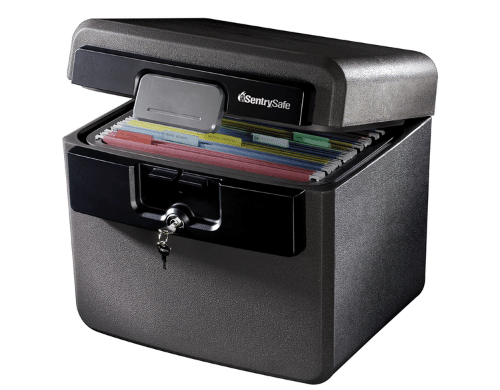 2. Runner Up
SentrySafe with Key Lock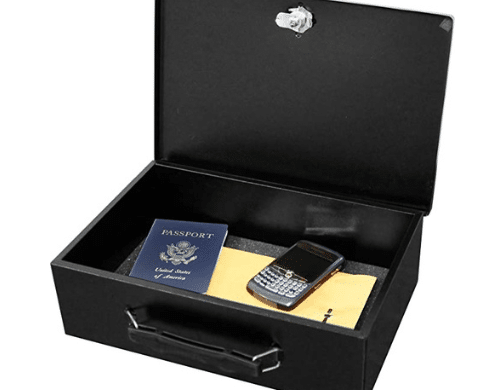 3. Cost Effective
Honeywell 6104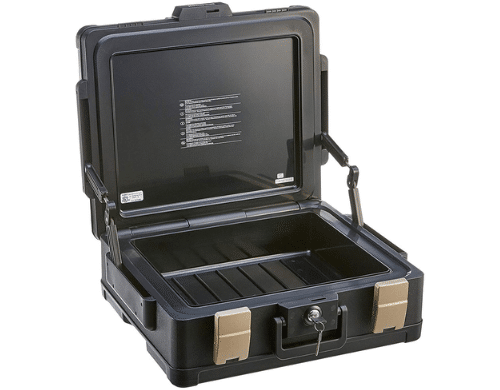 4. Almost Made the Cut
Honeywell 1114
Who This Is For
Fireproof document safes are ideal for anyone looking to safeguard very important documents in the event of a fire. Besides protecting documents from flames, they also keep private information away from Peeping Toms.
Is it worth getting a fireproof document safe?
Investing in a fireproof document safe can definitely be a wise decision. While it may not be theft-proof, it provides an excellent solution for safeguarding important documents from damage due to fire or moisture.
Best place to keep a fireproof document safe
You may need to install a fireproof safe, and you may be wondering how you may place it. The best place to keep it would be at the place where two outside walls meet on the ground floor.
Why You Should Trust Us
Many fireproof document safes are marketed for traditional storage facilities, with many fireproof document safes for homes being lesser in quality, with low capacity, and less fire protective. As such, we found the best quality for protection from fire, storage of different forms of media, and any valuables required to be locked away.
How We Picked
As affordability and cost-effectiveness of a product go hand-in-hand, we looked at the cost-effectiveness of the fireproof document safe in picking what we tagged as the best fireproof document safes that we have ever encountered.
Fire protection rating
The fire protection rating of a fireproof document safe determines the efficacy of the safe in case of a fire. These ratings are usually given in terms of the temperature and duration of the fire, and they vary based on the manufacturer and model of the safe.
Size
The bigger, the better, is a saying that most attest to but we scrutinized the costs and benefits of the respective sizes to give you the best. Depending on the type of media stored, we looked at the capacity of the Fire Resistant Safes.
Contents
Each fire-resistant safe can store contents of the following nature:
Paper documents: Since paper documents are easily burnt under high temperatures, we searched for safes that could store papers.
Digital media: Digital media may get damaged whenever exposed to high temperatures, thus, we selected the best safe for digital media.
Price vs quality
The quality-price ratio was used to select the fireproof document safes of your choice.
Easy to use
Additional capabilities including the possibility of being waterproof were evaluated for each fireproof document safe. This lineup includes waterproof safes to protect against the water used to put out fires. On an ordinal scale of one to five, we looked at the ease of use of each fireproof document safe. This list is a compilation of the easiest-to-use safes.
Durability
It's bad to have a safe that can't offer service for at least 10 years. We, therefore, tested the durability of the safes and ascertained the manufacturer's promises concerning the same.
Electronic or mechanical lock
As electronic and mechanical locks have their advantages and disadvantages, we checked if the locks were either electronic or mechanical and used the data in picking the best fireproof document safe.
How We Picked
Fire Protection Rating

The fire protection rating determines how long the safe can be exposed to high temperatures or flames without causing damage to the contents. A UL Class 350 and a UL Class 150 safe have a one-hour fireproof rating, while a
UL Class 125 has a two-hour fireproof rating. The greater the fire resistance rating, the better.



Size and Capacity

Safes come in different sizes and capacities. Your budget, the documents you plan to keep, and the amount of storage space you have will all influence the capacity you choose. We've reviewed small safes for documents like passports, medium ones for files and binders, as well as large ones.

Contents

Fireproof document safes can hold medical records, financial documents, personal memoirs, or electronic devices. Storing valuable items in a safe has been a common practice for years; however, with the changing types of content that need to be safeguarded, new concerns have arisen. We did a lot of research and carefully chose based on the outcomes in order to offer the best solution.

Cost-Effectiveness

When choosing the best fireproof document safes, we took into account not only their quality but also their affordability. However, we were keen not to skimp on quality.
Care and Maintenance
Maximum temperature
Paper chars at around 400°F and digital media get destroyed at temperatures of more than 122°F. Therefore, ensure your safe can protect the contents against such high temperatures.
General fire safety measures
Be sure to install fire alarms, not only in the room containing the fireproof document safe but also on all levels of your home. Besides fire alarms, always have a fire escape plan, and routine testing of smoke alarms.
According to the American Red Cross, if a fire occurs, "GET OUT, STAY OUT, and CALL FOR HELP."