The Best Blood Pressure Monitor for Home Use for 2023
Choose the best home blood pressure monitor to make measuring your blood pressure a breeze!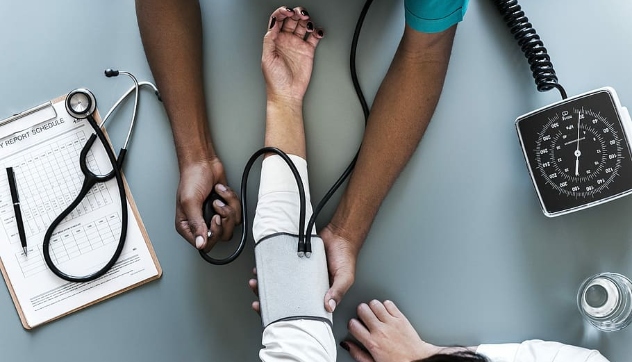 With healthcare becoming more expensive and inaccessible for those without medical insurance, the ability to perform basic health checks at home has become increasingly important in our day and age.
One of the basic health checks we can recommend is checking your blood pressure and heart rate.
Whether you're immunocompromised or have a specific heart condition, checking your blood pressure regularly is an important activity that can aid in identifying and determining a variety of risk factors.
Owning a blood pressure monitor for home use is something we can highly recommend and can reduce your risk of hypertension and high blood pressure, which often go unnoticed until it's too late.
Our team has taken the time to research the vast majority of blood pressure monitors for home use. Our research has taken multiple factors such as price, accessibility, design, and affordability into account to give you the most relaxed and hassle-free experience when choosing the correct blood pressure monitor for your home.
How We Picked
Accuracy

Accuracy is an extremely important factor when purchasing a blood pressure monitor. Minor inaccuracies in a malfunctioning or defective blood pressure monitor can have serious long-term consequences for users.


Easy to Use

Most people aren't medical professionals, and a blood pressure monitor can be a confusing device to operate. That's why choosing a blood pressure monitor that is easy to use is one of our top priorities.



Easy to Read

To keep track of your readings, it's crucial to choose a blood pressure monitor that's not over-complicated and easy to read. We've chosen only the most user-friendly monitors for your selection.



Cost-Effectiveness

If you're a frequent user of a blood pressure monitor, it's important to us that you don't end up spending a fortune. We have outlined a variety of products that will meet all your specific needs at a budget-friendly price, while still maintaining accuracy.


Our Top Picks
Best Pick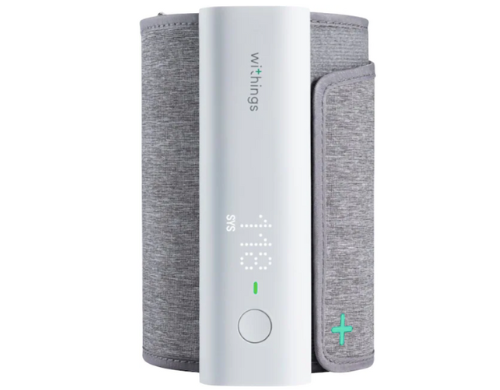 The BPM Connect monitor is user-friendly.
Comes with a handy manual for all your medical queries and needs.
This blood pressure monitor is one of the most popular and highly demanded monitors that we could find on the market. And while it may not be the most cost-effective option, it is one of the more professional and handy monitors we've found, and we can highly recommend it.

Runner Up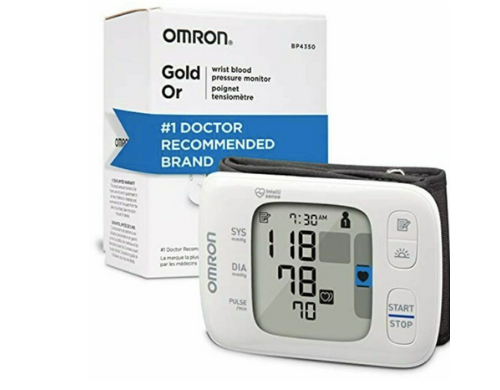 Performs accurate measurements for all your home use needs.
The Omron Monitor is widely recommended by a range of medical professionals and is always in demand.


The Omron Gold Blood Pressure Monitor is an extremely high-demand product. It's commended for its accuracy and easy-to-use interface and is a highly recommended product on the market that comes with a variety of convenient features for easy use and comfort.

Most Cost-Effective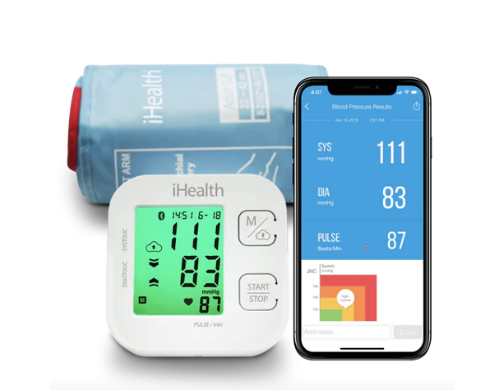 Most cost-effective monitor on our list.
A simple, elegant, and handy blood pressure monitor that will get the job done without costing you an arm and a leg.


The iHealth blood pressure monitor comes with an easy-to-understand and intuitive user interface with one-touch Bluetooth technology built-in, so you can track your measurements with ease. Taking your blood pressure has never been easier!

Everything We Recommend
Best Pick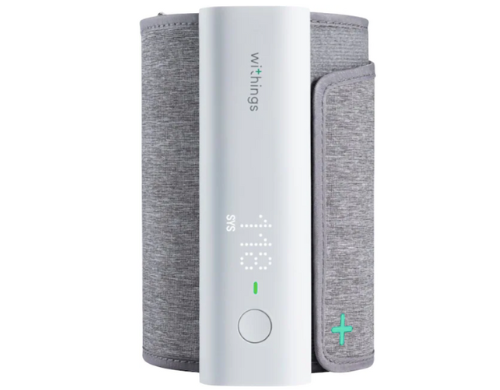 The BPM Connect monitor is user-friendly.
Runner Up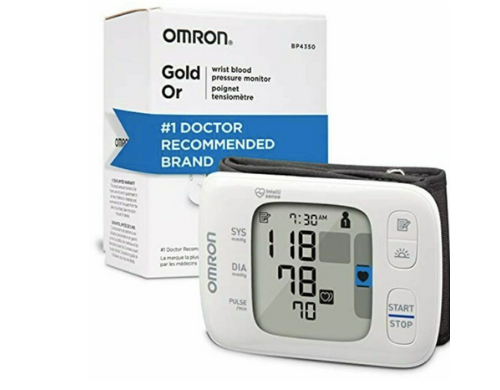 Performs accurate measurements for all your home use needs.
Most Cost-Effective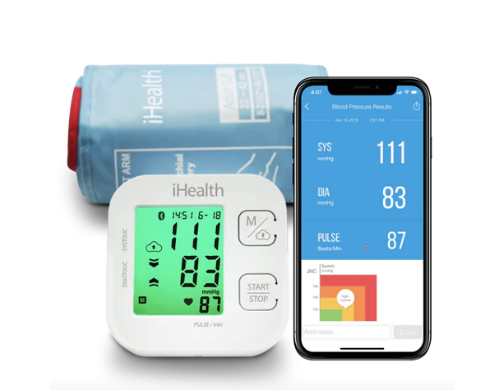 Most cost-effective monitor on our list.
$39.99
Who This Is For
Blood pressure monitors are useful for those who suffer from high blood pressure or hypertension, which are ailments that sadly too often go unnoticed.
Most people can't afford to go to the doctor every week for a checkup, that's why we recommend purchasing a blood pressure monitor for home use so you can easily keep track of your measurements and manage your health.
Why should I have a blood pressure monitor at home?
Many researchers note how monitoring your blood pressure regularly at home can assist you with an early diagnosis, and promotes a better healthy lifestyle by giving you the ability to keep track of your blood pressure without spending a fortune on doctor and medical bills.
By taking your own blood pressure regularly at home, you will become less at risk for a potential health issue and will ultimately end up saving money from potential medical bills.
What size blood pressure cuff do I need?
Using the incorrectly sized blood pressure cuff can actually affect your readings, that's why it's crucial to choose an appropriate blood pressure cuff that will fit your upper arm snugly. According to the American Heart Association, you should choose a monitor with a cuff width of 40% of the arm circumference and a length of 80% of the arm circumference.
Why You Should Trust Us
For our final selection, we have independently researched and reviewed only the best products we could find on the market. We took time to explore and review a number of various blood pressure monitors with a variety of budget-friendly prices, design models, and measurement features.
We have also taken accessibility into account so we can assure an easy overall experience for you.
How We Picked
To bring you the best experience, we have taken a number of considerations into account when making our final selection. Some of these considerations include focusing on the accuracy levels of a blood pressure monitor.
We are aware that some poorly made monitors do not maintain accuracy, and we have taken the necessary precautions to avoid those issues. Another crucial consideration we have taken into account is various easy-to-operate design features and cuff sizes since no one wants an overly complicated device.
Having a digital or manual gauge will also make a difference, depending on what your reading preferences are. Digital gauges have become more popular over the years due to their easy-to-understand design.
Assuring a budget-friendly machine for your home is an essential factor for us, and we have considered only the longest-lasting monitors with long-lasting battery life, an easily readable screen, and comfortable cuffs for seamless measuring and usage.
Care and Maintenance
When purchasing a medical instrument such as a blood pressure monitor, it's important to take the necessary steps in maintaining and taking care of the machine to ensure a long-lasting experience.
Make sure you educate yourself on how tight the blood pressure cuff should be when measuring and how to remove the cuff properly once you're done. We also recommend finding a monitor with the right size cuff for your arm to prevent inaccuracies while using the device.
It's crucial to always take note of what your readings are and make sure you know when you should call your doctor. We also recommend knowing the average blood pressure statistics for your age group and being aware of any genetic blood pressure ailments you may inherit or suffer from.
Wipe your monitor down with a damp cloth to prevent dust buildup and store it in its appropriate holding place or bag if it came with one.