The Best Safety Glasses for 2023
Shield your eyes from the risk of injuries and dangerous objects with the best safety glasses.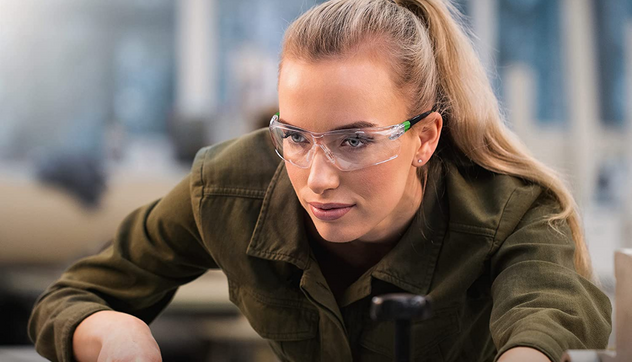 In circumstances where it is necessary, the importance of safety equipment cannot be overstated. Say, a DIY construction project or working in an environment with great exposure to chemicals and/or UV light. It is crucial to take precautions to protect the eyes, which are among the body's most delicate organs.
Wearing safety eyewear lowers the possibility of sustaining eye injuries from harmful debris and other foreign objects. The effectiveness of such eye protection is typically determined by the type of eyewear and its intended use. We have curated this list to help you make informed choices about your safety eyewear.
How We Picked
Comfort

Nobody wants the burden of heavy frames on their faces in the name of protection. For that reason, we have selected a range of lightweight and functional glasses for you to choose from.

Level of Protection

The sole purpose of wearing safety glasses is to protect your vision. We have carried out extensive research to select only those glasses that can withstand pressure and keep your eyes safe.

Multipurpose

A major advantage of safety glasses is their versatility in different environments. This list contains safety eyewear that can be used in hospitals, factories, and even in your backyard.

Price

Being able to afford necessities without breaking the bank is a vital thing. These safety glasses were selected considering their affordability and cost-effectiveness.
Our Top Picks
Best Pick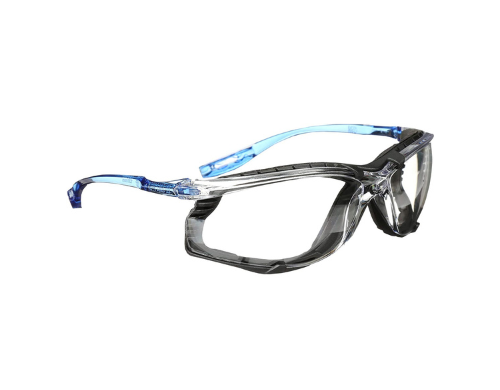 This option is ideal because it offers sufficient comfort as well as protection.
Stylish and functional — the 3M Safety Glasses are a must-have.
This solution is stylish, practical, and suitable for both indoor and outdoor use. It has a foam gasket that filters and seals out dust and other airborne foreign objects. It also has a unique design that doubles as a holder for earplugs, which is very useful for types of equipment that require earplugs. The lenses are coated to ensure anti-fog as well as protect your eyes from UV rays.
Runner Up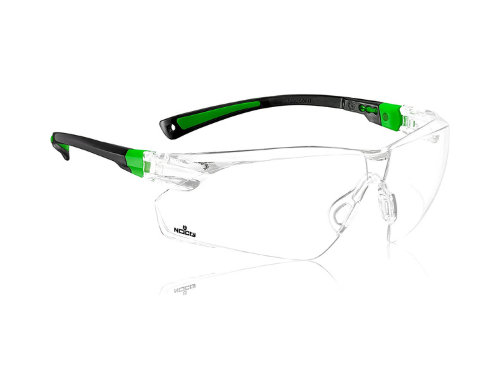 This choice may be relatively costly, but the value is more than worth it.
Promising and delivering thorough protection, these glasses are available in several colors.
The NoCry Safety Glasses perform their duty of protecting your eyes from foreign substances. This choice has a strong polycarbonate wraparound construction that eliminates the risk of threats to your eyes. From the tinted lenses for glare protection to the flexible frame for comfort, the NoCry Safety Glasses provide adequate care for your vision.
Most Cost-Effective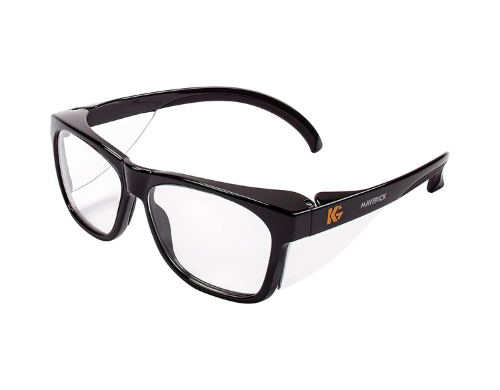 Relatively cheap, this safety eyewear has a great deal to offer.
Want comfortable, functional glasses that are reasonably priced? Here is the solution.
One major feature of this choice is the anti-fog lens. These glasses are perfect for hot or humid environments, and the anti-scratch design ensures the lenses are clear at all times. It is also very comfortable, and the anti-UV light guard helps to protect your eyes. All these features make the glasses suitable for indoor and outdoor use, and you can purchase them without breaking the bank.
Everything We Recommend
Best Pick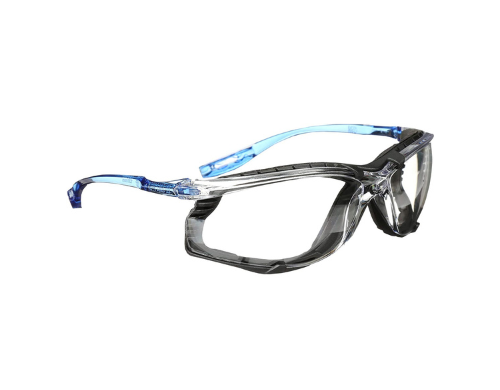 This option is ideal because it offers sufficient comfort as well as protection.
$10.28
Runner Up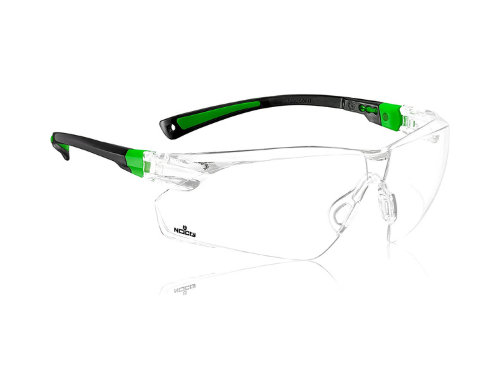 This choice may be relatively costly, but the value is more than worth it.
$13.99
Most Cost-Effective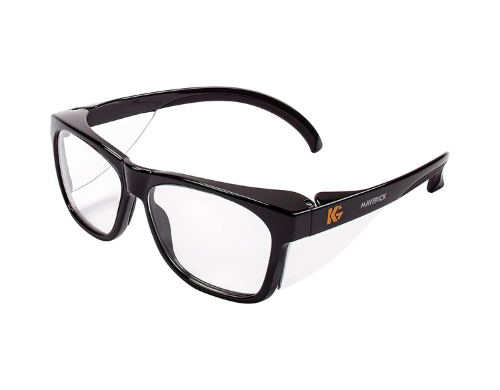 Relatively cheap, this safety eyewear has a great deal to offer.
$9.95
Who This Is For
The products itemized here are for everyone involved in construction, factory work, heavy equipment handling, and even chemical work. As long as you are in an environment where exposure to certain things can be harmful to your vision, these safety glasses are for you!
Safety glasses vs. goggles
Safety glasses and safety goggles are two different kinds of protective eyewear. While both are used to protect the eyes and withstand impact, there are a few technical differences.
Safety glasses protect just your eyes, while safety goggles offer protection over your entire eye area. Safety goggles are usually bigger when compared to glasses.
Safety goggles can be worn over your protective lenses, but most safety glasses are not so accommodating. While safety glasses have side arms that fit behind your ears, safety goggles have adjustable straps instead, to hold them in place.
Is it worth splurging on?
Are safety glasses worth it? Yes, a million times! The usefulness of safety glasses cannot be overstated, and getting a good pair is a healthy choice.
Why You Should Trust Us
There are several so-named safety glasses in the marketplace. Several of these are of low quality and pose risks to the wearers. For this reason, we have extensively searched for and collated the information you need to make the right choices when choosing safety eyewear.
How We Picked
As was previously mentioned, there are an overwhelming number of safety glasses from different brands out there. It is nearly impossible to distinguish the good from the bad with a mere glance at the products on display. We have made this outline to help you make informed choices that will benefit you. We have searched through reviews from verified customers and compared them with the features offered by the manufacturing brands.
The scope of this research ranged from the level of protection the glasses offer, as well as the amount of comfort enjoyed by the wearers. Other categories include the strength and durability of the materials used to make the safety glasses, the size of the frames, and even their weight. One particular category that was considered was the quality of the protective eyewear versus the price.
Our goal is to present only the products that give you proper value for your money, and we have managed to achieve that goal. With real feedback from paying customers who have enjoyed these products, we have successfully curated a list of sturdy, effective safety glasses.
Care and Maintenance
It is important to regularly inspect your safety glasses to ensure that their features are not compromised. After making sure that the lenses are clean and scratch-free and the frame is sturdy, proper cleaning methods must be applied to the glasses.
We recommend that you first dust off visible debris and dirt on the safety glasses. The next step is to rinse the glasses in lukewarm water or a cleaning solution. A soft brush can be gently used to clean the frames, while it is advisable to use a microfiber bag to clean the lenses. Be sure to clean such cleaning materials before and after use, and maintain a healthy supply of them too. The coarse fibers found in paper towels and rags can be harmful to the lenses, so a microfiber cloth is your best bet.
When not in use, store the glasses in a protective case or microfiber pouch. This will reduce the risk of germs settling, as well as scratches on the lenses. You can also use a box, a plastic envelope, or any dust-proof container with a hard exterior to store the glasses.