The Best External Blu-Ray Drive for 2023
An external Blu-ray drive allows you to read and write DVDs or CDs. Here are some great options.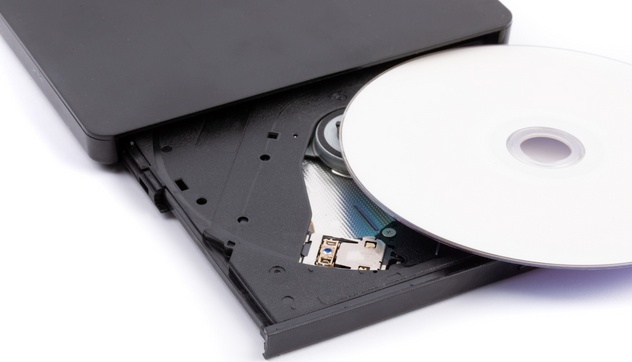 Modern laptops typically lack integrated optical drives. Small and thin computers are undoubtedly convenient for traveling or other on-the-go uses, but if you ever need to burn something on a disc, this can leave you in a tight spot. External disc drives have surfaced as a substitute.
An external Blu-ray drive is one of these external disc drives and is quite popular for several reasons. They are made to read and write a variety of data. You can use them for storing backups or downloading movies to watch on the go. The ease with which external drives can be plugged into your PC's USB port and their pre-installed data-burning software are benefits of using them.
How We Picked
Picture Resolution

For an external Blu-ray drive, there are just two resolution options: 1080P and 4K UHD. Both do have noticeable differences in terms of quality and price. Choosing which one to purchase depends on your needs.

Port Selection

Similarly, there are primarily two options for the ports. The Micro-USB port and the Mini-USB port Both are good and work well with most computers.

Additional Features

When selecting a Blu-ray drive, other qualities to consider include sturdiness, software compatibility, reduced noise, etc.

Cost-Effectiveness

Blu-ray drives are available at a range of prices. A decent blu-ray drive will cost you a few hundred dollars.
Our Top Picks
Best Pick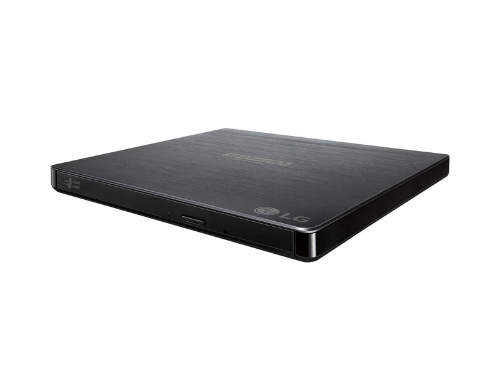 If you are looking for convenience on the go, then this is the one!
The plug-and-play functionality makes it easy to use and convenient.
The LG BP60LB20 Slim Portable Blu-ray Drive has a sleek and compact design and is ready for your next DVD or Blu-ray session with its USB 2.0 connectivity and M-DISC support. No more crashing when you want to watch a movie.
Runner Up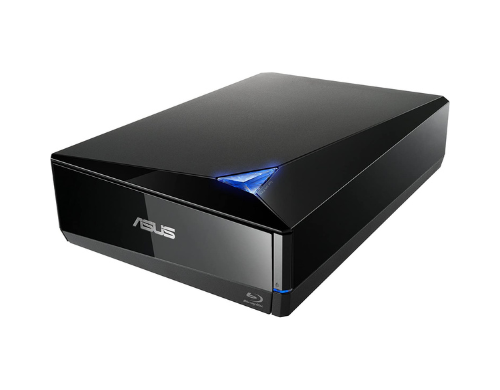 Need a powerful drive that will last for years? No problem.
The drive is compatible with Windows and Mac OS — great for the tech-savvy!
The ASUS BW-16D1X-U Blu-ray Disc Drive is designed to help you enjoy the latest Blu-ray titles with heightened fidelity and provides the best playback experience in your home theater. In addition, it lets you store data on secure M-DISC media, so you never have to worry about losing important files.
Most Cost-Effective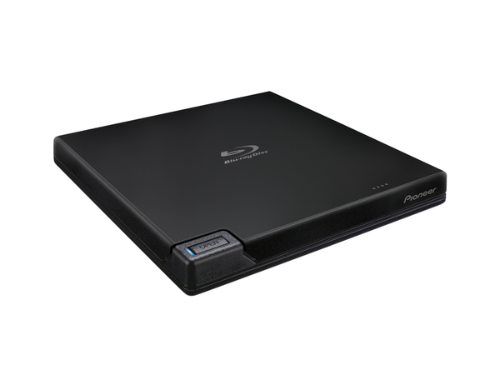 Easily take your drive around the world with you.
It's super light and portable, so it can fit into just about any notebook bag or carry-on bag.
The Pioneer BDR-XD07B external drive is the perfect companion for long-term data protection. With M-DISC publishing, super lightweight, and auto-quiet features, you can rest assured that your audio or video files will be protected for years to come.
Everything We Recommend
Best Pick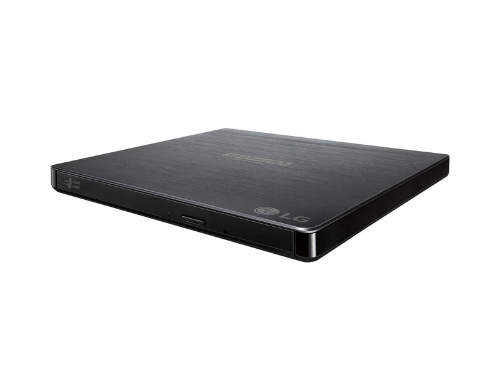 If you are looking for convenience on the go, then this is the one!
$109.99
Runner Up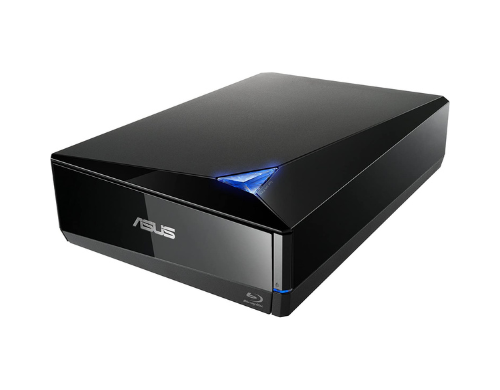 Need a powerful drive that will last for years? No problem.
$124.99
Most Cost-Effective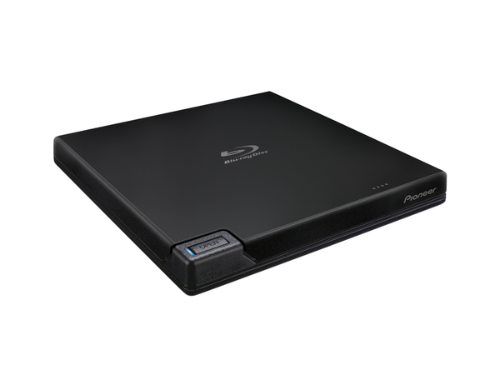 Easily take your drive around the world with you.
$109.02
Who This Is For
Modern laptops lack an integrated DVD drive. This is due to the availability of alternate solutions like cloud storage, which do away with the requirement for a separate device for backup or downloading software. Most people choose these alternatives in order to avoid hassles or having to purchase additional parts, especially if they travel frequently. However, some people still favor having a storage device to lessen the likelihood that data will be lost if something were to happen to the computer. Devices like an external Blu-ray drive are typically used to either store backups or download media. It is a good idea to keep a backup in case of an accident if you do have sensitive or crucial data. Blu-ray is a great alternative for a number of reasons, most notably, the fact that it connects via USB. This makes it extremely convenient. Unless your laptop currently has an optical drive, you may want to think about buying a Blu-ray drive.
What is an External Blu-Ray Drive?
An external Blu-ray drive is a perfect solution if you want to bring your movie collection or confidential material with you when traveling or on the go. An external Blu-ray drive is a portable storage device that allows you to watch your Blu-ray collection on any TV or laptop. Even better, the built-in battery enables you to plug in and play your USB Blu-ray disc without having to connect it to a power source. You can create your own Blu-ray discs if you select a Blu-ray drive that also functions as a Blu-ray writer. Blu-ray discs can be read by external Blu-ray drives. External Blu-ray drives are typically used to store significant amounts of data due to Blu-rays' enormous storage capacity.
Can you put normal DVDs in a BluRay player?
Yes, the majority of Blu-ray players are capable of playing DVDs and Blu-Rays. Simply insert a DVD into a Blu-ray player machine, and it quickly detects the disc type and adjusts the reader. The player will either eject the disc or show an error message if the disc is not supported.
Why You Should Trust Us
Unfortunately, a lot of products are falsely advertised online. Few of these products live up to the hype, despite the fact that the majority of them seem intriguing. This makes it challenging to buy things like a reliable external Blu-ray drive. The list of external Blu-ray drives below is based on our in-depth market research; reading through dozens of reviews, assessing each product's functioning, and studying general user feedback. Buying these will not let you down because they are the best options.
How We Picked
Choosing the right external Blu-ray drive is not an easy task. This is why we chose just the best Blu-ray players so you don't have to worry about purchasing the wrong one. After thoroughly studying them, we narrowed down these Blu-ray drives. We paid attention to even the smallest details that could contribute to the performance of the Blu-ray drive.
Standard Blu-ray drives have a maximum resolution of 1920 x 1080. While this does look good, there is also another option available which tends to be a bit more pricey. It is a 4K Ultra HD Blu-ray drive. This has a resolution of 3840 X 2160, which is 4 times the number of pixels when compared to the standard one.
One thing that makes the Blu-ray drive very convenient to use is that it can connect to the laptop via USB. For the ports, there are typically only two choices. Both the Mini-USB and Micro-USB ports are available. Both are effective and compatible with most computers.
The following Blu-ray drives have great quality and decent price tags. Overall, external Blu-ray drives are very easy to use. They simply require you to plug in properly and have the appropriate software. This makes it a great option to carry movies or data along with you. Some other factors that we examined included low noise from the machine, compatibility with multiple software, and durability.
Care and Maintenance
The Blu-ray drive can be set up easily. Simply attach the data cable's micro USB connection to the rear of this external Blu-ray player, connect the USB 3.0 or USB-C port to your computer, open the tray, and insert your CDs/DVDs/BDs. When first using the Blu ray you will need to install the suitable software. When finished, you can begin using it.
To connect to your TV, connect an HDMI cable from the HDMI output on your Blu-ray player to the HDMI input on your TV. Ensure that the TV and Blu-ray player are both turned on. Your TV's input should be set to match the input into which the HDMI cable was inserted.
To keep Blu-ray players operating as they should, they require routine cleaning. You can have trouble with playback if dust and dirt get stuck. To remove dust or spills from the machine's outside case, lightly dampen a soft cloth and gently wipe the front, top, and sides with the cloth. Use a different dry towel to carefully clean the ports and fans.
We frequently forget the risks of excessive TV watching when we are watching our favorite movies on TV. One of the main causes of this is that we become so absorbed in what we are viewing that we fail to notice its negative aspects. Obesity, sleep issues, chronic neck and back pain, depression, and anxiety are just a few of the detrimental side effects identified by research. Children shouldn't be permitted to spend more than one to two hours watching screens to avoid these negative consequences. More than this would endanger their future greatly. Adults should also keep screen usage to no more than two hours a day, excluding activities connected to their jobs.