The Best Toilet Plunger for 2023
Make fixing a clogged toilet drain easy and mess-free with one of the best toilet plungers available on the market.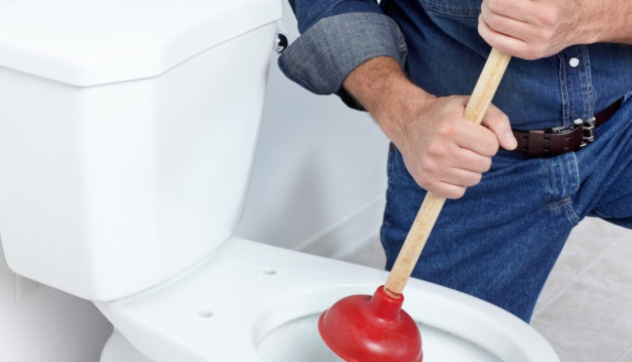 Having an ill-suited toilet plunger, or not having one at all, can have disastrous results. The toilet plunger is a clear example of an underrated household tool.
We tested all the products highlighted in our list across many households over several months. Our testers are trusted members of our team, evaluating and reinforcing the authenticity of products, from entry-level options to high-end professional-grade models. We all do our best to break down complex topics into easy-to-understand language, making even the most technical products accessible to readers of all backgrounds. 
We aim to save you the stress of clogged pipes or paying a plumber by offering the best toilet plungers for all toilet types.
Everything We Recommend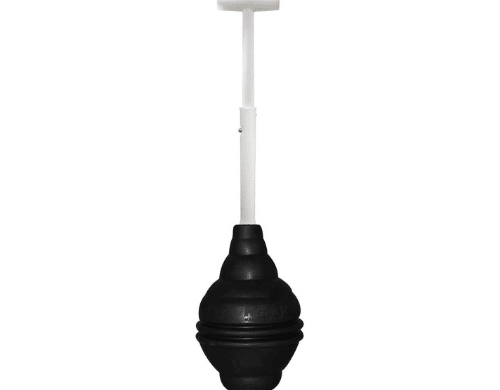 1. Best Product
Korky 96-4AM Universal Plunger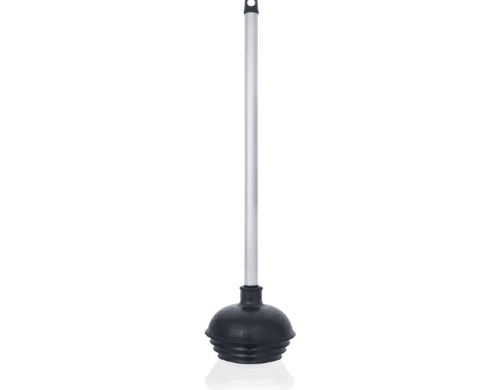 2. Runner Up
NEIKO Toilet Plunger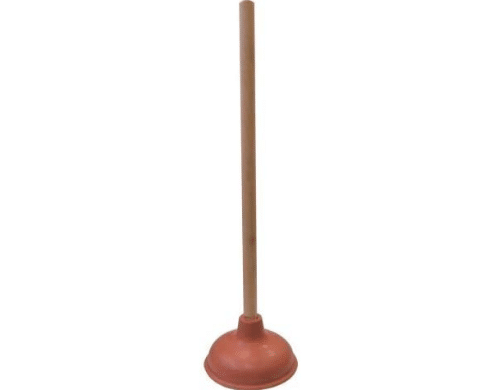 3. Cost Effective
Supply Guru Heavy Duty Toilet Plunger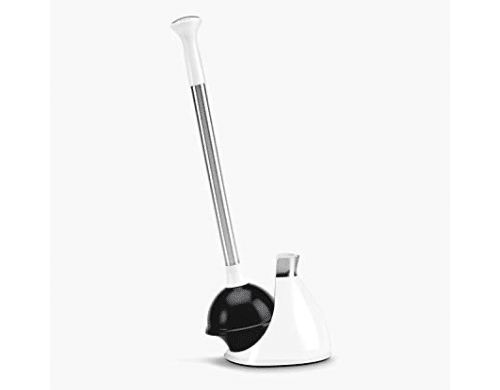 4. Almost Made the Cut
Simplehuman Toilet Plunger
Who This Is For
Our writers and product testers focused on plungers for the common bowl types. Toilet plungers are a must-have for every home. You may only appreciate its importance once you need to use one. A good toilet plunger helps you deal with a clogged toilet immediately and can prevent further blockages or plumbing issues. As a result, we spent many hours compiling the most efficient plungers for whatever bowl type you have in your home. 
Toilet plunger vs. drain plunger
"Drain" is a universal term. Your toilets, sinks, bathtubs, bathrooms, and whatnot all have drains. Therefore, a drain plunger would work for all the facilities mentioned above. A toilet plunger, on the other hand, is a unique toilet. A toilet plunger features designs that make it strong and easy to use for toilets. Depending on what suits you, you can choose a One-for-all (drain) plunger or a specific toilet plunger.
Different Types of Plungers
There are five types of toilet plungers. Each of them has unique features. Knowing the different toilet plunger types will help you make the right choice.
The traditional cup plunger
This plunger is simply a suction cup that connects to a stick. This style is widely available and budget-friendly. However, traditional cups may not offer the best seal, depending on the bowl or cup material type.
The beehive plunger
This plunger has a wide shape and a flange (a projecting edge) and has careful designs to fit both standard toilet bowls and newer elongated shapes.
The bellow plunger
This plunger has a collapsible and expandable drainage pipe and is also popularly known as an "accordion plunger." These plungers offer pressure without much effort, but they are made from plastic rather than rubber which can occasionally make for a weaker seal. They are most well-suited for elongated toilets. However, they are hard to clean as water and waste can easily get trapped in the cup and flanges.
The flange plunger
This plunger is similar to the traditional cup plunger, differing by a rubber flap within the cup and an extended handle. The rubber flap ensures the cup can form a seal on the curve. 
The taze plunger
This plumber's favorite has a steep curve and a steel rod to snake into your pipes for deeper clogs. This style helps to clean and remove blockages quickly. However, these plungers are not readily available due to not being intended for domestic use.
Why You Should Trust Us
Searching for the best toilet plunger dumps 4 million results in your lap. We at National Today have made this process infinitely easier for homeowners needing an efficient bathroom tool by testing the best ten products and narrowing them down to the top three. We are an unbiased company, aiming to make finding the best purchase easy to manage. 
With no sponsors encouraging us to present any particular product outside of our careful judging factors, you can rely on us to offer accurate, detailed, and honest results of how these products perform. 
We are constantly updating and improving our content for our readers, so if you buy any of our recommendations, let us know your experience by contacting us at —.
How We Picked
Design and Functionality
Although, as mentioned earlier, there are different styles of plungers, it is understood within the industry that the beehive or bellows style is the best fit for toilets. As such, we decided to test plungers that sported a rounded cup with a flange flap. These flaps helped to ensure a tighter seal, and the rings on the round cups aided in the swirling and movement of water within the bowl when you use the product. It became clear very early in the testing process that most standard or traditional plungers, with a single open cup, are best used for sinks or shower plugs due to the lack of depth of the drains. As a result, we have only included one standard design plunger for our most cost-effective option.
Material
Throughout testing, it became clear that rubber was the best material for a plunger cup. As such, we removed any plastic accordion options from our recommendations as these were more difficult to use and less flexible due to the material. The picks with rubber cups were easier to fit in different toilet bowl shapes, which created a tighter vacuum seal over the drain opening to aid the pressure. The rubber cups also lasted longer than the plastic ones, which chipped or cracked much faster, and are generally more eco-friendly.
Handle, Grip, and Size
As a rule, toilet plungers have an extended handle. This length offers reach into the toilet bowl but requires more storage space. As such, we found the telescopic handles easier to use and put away afterward. 
Similarly to the cup material, the plunger handle must be sturdy and durable to withstand the pressure of the plunging motion. Out of the options we tested, the most common handle materials were plastic, wood, aluminum, or stainless steel. However, the plastic handles felt notably weaker and proved less durable over time, despite initially appearing as a good budget option. As such, we have recommended metal options with one wooden one. Both were the easiest and safest to hold, as they did not bend or crack like plastic. The metal options were not slippery in our hands, which allowed for a more powerful plunge without losing the comfort.
Price Range
Our picks span from under $10 to over $30, depending on the seller. Options with drip trays or extra toilet brushes included in the purchase added $10, which is why we tested standalone plungers. Any options available for well under $10 were made of flimsy material, thinner cups with less suction, and threatened to break.
How We Picked
Durable for Heavy Duty Usage

We tested products of varying materials to find the perfect option for you. Plungers are not a one-time thing, so we searched for products that would last you years.

Suction

We focused on plungers with impressive suction strength and aimed to find the pick that would be the fastest and easiest to unclog a blocked toilet drain.

Compatible with Most Toilet Bowl Shapes

We are proud to recommend plungers compatible with most toilet bowl shapes.

Cost-Effectiveness

Plungers are a cost-effective solution when compared to hiring a plumber or using chemical drain cleaners that may damage your pipes.
Care and Maintenance
A toilet plunger can last years if used correctly. The following instructions were the top tips from our testers.
Before using the plunger, you should put on rubber gloves. Clearing a clogged toilet is unsanitary, and splash-backs could occur.

Ensure that your toilet bowl has enough water to cover the top rim of the plunger head.

To get the best results, angle your plunger over the drain. A good angle allows the cup to fill with water and seal tightly around the drain.

If bubbles emerge from the plunger cup, the seal is not tight enough and needs readjusting.

To plunge, pull the handle firmly for twenty seconds. Do not use one long pull, as that may dislodge the seal. Instead, use firm and pulsing motions to clear the blockages completely.
A toilet plunger does a dirty job and requires care. The following instructions are how our testers got the best results.
Pour three caps of bleach into your toilet.

*

You can also use 5% apple cider vinegar if you prefer. DO NOT use bleach and vinegar together, as this can produce poisonous gas.

Soak and swirl the plunger vigorously in the toilet water.

If the plunger is extremely dirty, allow the cup to soak submerged in the water and bleach the mixture for five minutes.

Flush the toilet with fresh water two or three times.

Soak the plunger into the bowl again and swirl.

Remove the plunger and let it dry.
*Flush your toilet before adding bleach. If you experience any running of the nose, watering or burning in the eyes, or a sudden cough, ensure ventilation to the area and exit. If symptoms persist, call a medical professional as soon as possible.
We recommend washing your hands thoroughly after using or cleaning the plunger, even if you wore gloves.