The Best Wall Ovens of 2023
These top-quality wall ovens will drastically reduce space requirements and enhance aesthetics in your kitchen!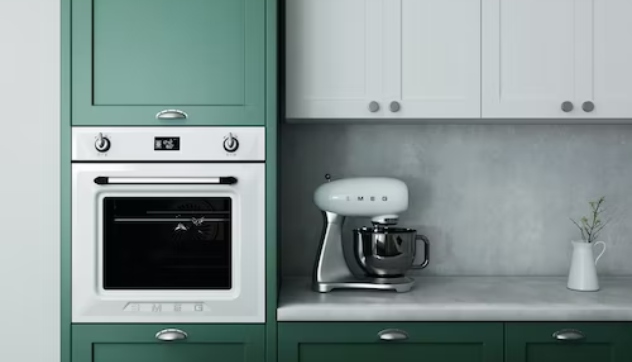 Wall ovens not only improve kitchen aesthetics but also place your food at eye level, allowing you to keep an eye on what you are cooking. With so many wall oven options available, how do you choose the ideal convection wall oven for your new home or renovation project? Considering how expensive they are, it is crucial to take your time and find one that is appropriate for your needs and kitchen layout. To make it easier for you, we have compiled a list of the top wall ovens, accounting for the design elements, durability, and cooking capacities.
Everything We Recommend
1. Best Product
KitchenAid 30-Inch Single Wall Oven with Even-Heat True Convection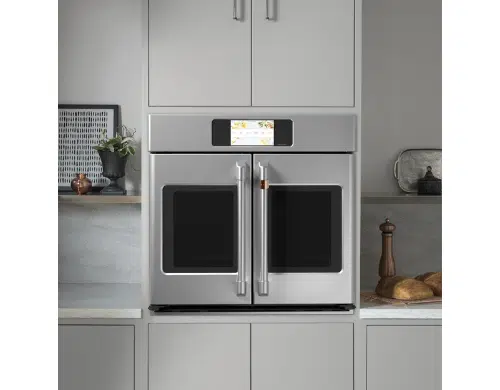 2. Runner Up
Café – 30″ Built-In Single Electric Convection Wall Oven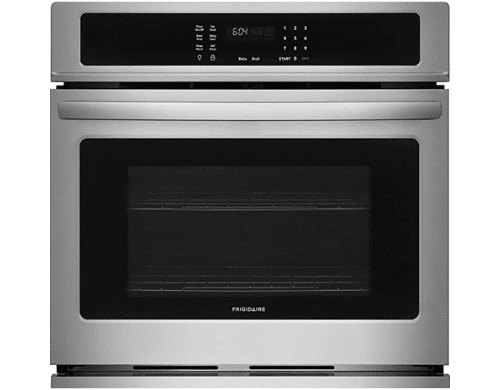 3. Cost Effective
Frigidaire 30-Inch Single Electric Wall Oven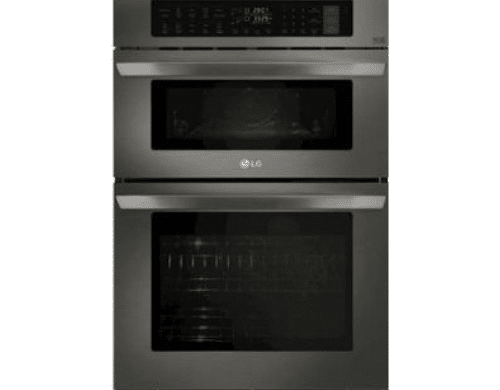 4. Almost Made the Cut
LG 30-Inch Combination Double Electric Convection Wall Oven
Who This Is For
With so many alternatives on the market, it is easy to become overwhelmed. We have researched for you and evaluated some of the best models based on their performance, cost, toughness, and other characteristics. If you are contemplating getting a wall oven soon, this guide is for you.
Wall ovens vs. ranges
If you are wondering what the difference between a wall oven and a range is, it is fairly easy. A range is a two-in-one appliance that combines the oven and the cooktop into a single unit. A wall oven is a standalone cooking device that can be put into your wall space and used independently of your cooktop.
Wall ovens are simple to set up; most are located at about eye level, reducing the need to bend, kneel, or crouch to transfer food into the oven. This convenience may benefit cooks of all ages, particularly when carrying large holiday meals or hot food.
Electric vs. gas
Electric ovens have grown in popularity in recent years. This is because electric ovens are more versatile than their gas counterparts. They generate more heat, leading to more even and consistent baking outcomes.
Single vs. double – which one's better?
A double-wall oven will save you time if you frequently cook for extended family or guests. You can bake bread in one oven while roasting turkey in another. Double-wall ovens are available in a variety of layouts. A double oven gives you the flexibility to cook two dishes at different temperatures at the same time.
However, a single-wall oven may be ideal for your kitchen if you like simplicity. If you need to keep food warm while the remainder of the meal is cooking, consider a single oven with a warming drawer. Furthermore, if you do not have the money or the room for a double oven, consider going with single-wall oven models with the largest inside space.
Self or manual cleaning
Self-cleaning ovens are an excellent addition to any kitchen. They eliminate the labor and clutter associated with routine cleaning. Cleaning your oven regularly improves functionality, and durability, and provides consistent temperature distribution.
The advantage of hand cleaning is that you do not have to heat the oven. However, the smell of the solvent that breaks down the charred food particles in your oven may linger around the house. Manual cleaning may also satisfy those who like to use their hands.
Is it worth splurging on a wall oven?
A wall oven is the most efficient electrical equipment for individuals who cook regularly since it warms evenly and adequately for meals of all sizes. If capacity is what you are looking for, a built-in electric double-wall oven is here to help.
Do wall ovens have Wi-Fi connectivity?
Wi-Fi or Bluetooth-enabled smart ovens that link to a companion app. The software allows users to operate the appliance or configure automated tasks remotely. Some may have voice commands or be compatible with certain other smart home gadgets, including Amazon Echo or Google Home.
These ovens frequently come with additional luxuries like interior cameras to watch the cooking process and the most recent in cooking technology, like the ability to heat two areas of the oven to different temperatures.
Why You Should Trust Us
Our objective is to assist you in purchasing the greatest products and making the most of what you already own. Our product specialists rigorously vet every product we recommend to help consumers navigate the clutter and get what they need.
How We Picked
Cooking features
There are several types and features to pick from, so determine your priorities: a basic wall oven or one equipped with all the bells and whistles. The latest technology in wall ovens can either simplify your cooking experience or make it so complicated that you hardly use it. Choose features that are convenient and versatile.
You can start with basic features like a temperature probe built into the unit, a preheat signal audible on the unit, delay-start and keep-warm modes, preprogrammed cook settings, and a lockout feature. Then opt for the most fantastic features, such as ovens that customize each cooking cycle according to your tastes, to make your ideal meal.
You can get fancier features with more expensive wall ovens, such as internal temperature probes to tell when your meat is done, steam assists to help you bake bread better, and Wi-Fi integration to control your oven with your smartphone. You can also pay more if you want features like a higher-quality viewing window, interior lighting, an air fryer, or an infrared grill.
Size
You will save time and effort by simply sticking with the same size when replacing an existing wall oven. However, if you are starting from scratch and rebuilding your kitchen, the normal size, you will have to pick between 24, 27, and 30 inches wide. However, wall ovens as big as 36 inches can be found. Generally, wall ovens are 1.5 cubic feet smaller than standard ranges, so keep that in mind when deciding whether to install one or two.
Consider how much wall space you will need to dedicate to your wall oven. If it is limited, your size alternatives will likely be as well. If you have the room, choose the size you like the most, which will appear appropriate with the rest of your kitchen appliances.
Design and style
While many consumers like the basic stainless steel design when choosing a cooking range, a broad selection of color options are available for wall ovens. Some manufacturers provide hundreds of color variations for the same product line. If the modern range style does not appeal to you, vintage-inspired ranges are also available.
Warranty
It is crucial to verify the warranties on items when purchasing pricey equipment. Some warranties are only valid for one month (30 days) from the date of purchase, but others are valid for 5-10 years or even a lifetime. When evaluating different items, consider how long the warranty will last and what other features are offered. If your appliance needs a part to be repaired or replaced in the future, having a guarantee on the device will save you money.
Durability
Product durability is a major reason for customer discontent, and many consumers are more prepared to spend money on high-quality, long-lasting appliances. You must think about the durability of the wall oven you want because buying a non-durable appliance will squander your money.
Ease of use
The user interface is the initial point of contact with a wall oven and greatly forms a consumer's image of the product and brand. An interface that is clumsy, unclear, or sluggish to respond might give the impression that an otherwise well-functioning device is of inferior quality.
Price
The price of a wall oven may vary based on the design, kind, model, and features you choose. They often cost hundreds of dollars, and this price also excludes the cost of installation.
How We Picked
Cooking Features

Ovens can have many features, so you should consider which ones are most significant to you. Single and twin ovens, convection, and even smart ovens are available. These features significantly improve the quality of your cooking. These are just a few aspects to consider when shopping for an oven.

Durability

A wall oven is usually the most durable equipment in your home. Ovens typically last 15 to 20 years. Ovens last longer because they have fewer moving components than other appliances like dishwashers and washing machines.

Style and Design

The way the oven looks greatly impacts your kitchen. You must choose one that complements the design of your other appliances. Your kitchen's overall charm will be better than ever if all of your appliances have the same design.

Cost-Effectiveness

When it comes to ovens, costs vary greatly. Additional features like touchscreen controls can significantly increase the price. To balance cost and functionality, it is critical to understand your priorities.
Care and Maintenance
Without a clean and efficient oven, your newly acquired bread-baking abilities would be impossible. You may extend its typical lifespan and prevent the expense of expert repairs or replacement with the appropriate TLC throughout the days, months, and years.
According to experts, you should clean your oven properly at least twice a year. Of course, if you use it daily, you might want to prolong your cleaning schedule every several months.
Allowing burnt food to re-burn with each usage will eventually cause your oven to perform inefficiently. Not to mention that the constant odor of burnt food will ultimately impact the flavor of your fresh meal.
Not only does the bottom of your oven require cleaning. The racks should also be cleaned regularly. When cleaning the oven, ensure that you clean the racks as well. Most ovens include detachable stainless steel racks that are simple to clean.
The door gasket aids in heat sealing. This gasket can become filthy over time, enabling heat to escape and causing your oven to overcook. Regularly clean this gasket. If there are any indications of cracks, they should be replaced. Over time, oven knobs become grimy and sticky. Use a microfiber cloth to clean the knobs carefully. The buttons are directly connected to the oven's control system, so do not remove them. When cleaning appliances, always unplug them.
Most ovens include self-cleaning functions, but few people understand how they operate. Consult your owner's handbook or contact the manufacturer. Make careful to clean the interior of the oven when it has cooled. And, whatever you do, never leave the self-cleaning option running.
Sources and Research