The Best Mini Stereo Amplifier of 2023
This list demonstrates the best mini stereo amplifiers available on the market -- why not get one for yourself today?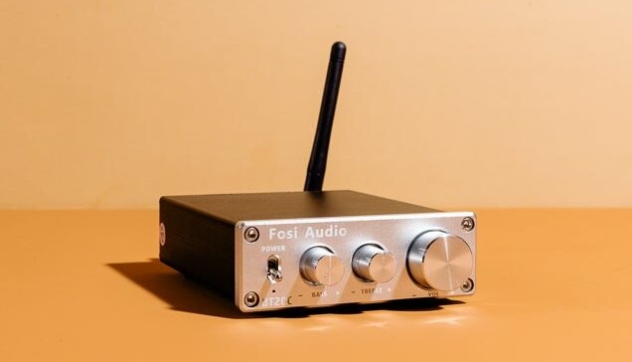 If the sound quality of your stereo speakers is subpar, you can easily upgrade the system by adding a mini stereo amplifier.
An amp is an excellent way to breathe new life into a set of analog speakers. Tiny, low-cost stereos let you connect a good set of bookshelf speakers and listen to music from a turntable, Bluetooth streaming, or almost any other source you can think of.
As a result, we've compiled a list of the best small amplifiers for putting together a fantastic sound system!
Everything We Recommend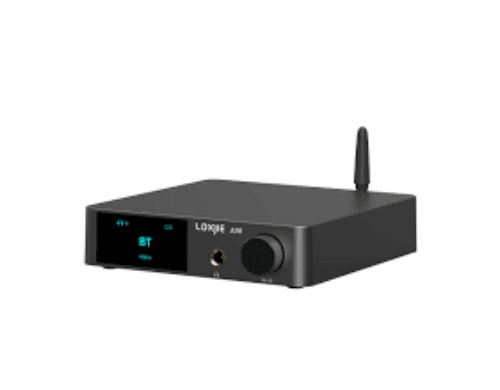 1. Best Product
LOXJIE A30 Desktop Stereo Amplifier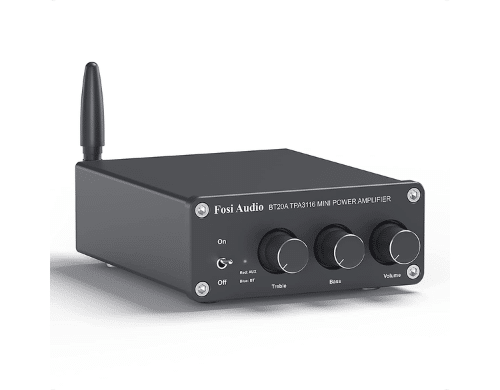 2. Runner Up
Fosi Audio BT20A Stereo Amplifier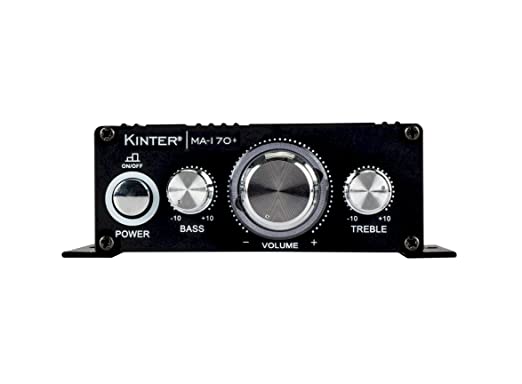 3. Cost Effective
Kinter MA170+ 2-Channel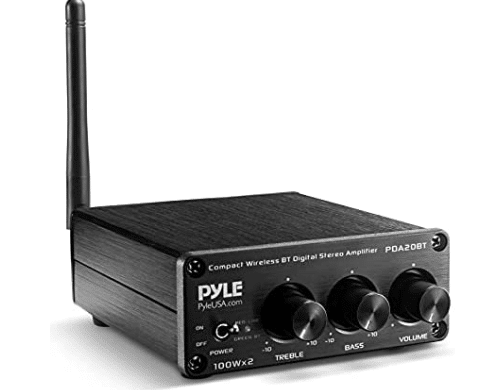 4. Almost Made the Cut
Pyle PDA20BT Mini Audio Amplifier
Who This Is For
Stereo amplifiers aren't as basic and straightforward as they once were. The days of outfitting them with only analog outputs and inputs and a set of speaker terminals are long gone. The integrated amplifier has evolved with computers, smartphones, and audio streaming services becoming increasingly popular music sources.
Many now have built-in digital-to-analog converters (DACs) with digital inputs for linking to laptops, hard drives, and digital-savvy hi-fi sources. Some even support network streaming, turning them into a full-fledged, just-add-speakers system.
So, what you need will be determined by your requirements and the connection of any current equipment.
What is a mini stereo amplifier?
As the name implies, a mini stereo amp is a small substitute for a big receiver. Even high-end bookshelf speakers can be driven by a compact amplifier, saving you money and space. Guitarists who need a portable sound option for practicing will appreciate the mini amplifier.
They can play quietly without sacrificing tone when they plug their electric guitars into the mini amplifier.
Additionally, a quarter-inch jack is ideal for connecting devices to the mini amplifier, as can a smaller audio jack. Therefore, any device with an audio output jack that fits the amplifier can work with it.
Does size affect the sound quality of an amplifier?
Size is a crucial factor when buying a new amplifier. There is a multitude of factors that influence enclosure size, including enclosure type, driver properties, enclosure material, enclosure shape, and quality of craftsmanship.
To produce the flattest response across a wide frequency range, amplifiers' manufacturers calculate and measure the effects of these changes endlessly
Ideal input and output power for a mini stereo amplifier
Input power is the rate at which electricity is consumed and is measured in watts. Input power amps feed the internal amplifier in the unit, which drives any speakers connected (internal or external). 45-watt input power is more than enough.
Home amplifier power output estimates might range from roughly 20 watts to 200 watts per channel. A louder and clearer sound is produced by an amplifier with more power (watts). A 50-100 watt per channel amplifier will offer enough volume for the majority of household applications.
So, don't feel compelled to get a more powerful amplifier.
Why You Should Trust Us
Our objective is to provide unbiased reviews. Our technical advice, product suggestions, and product evaluations come from the same team of specialists that have assisted hundreds of people in the past. We are never compensated to promote a certain product. Our editorial staff shares advice that we genuinely believe in based on our hands-on experiences, to bring you the best mini stereo amplifier on the market today.
How We Picked
Sound
If you want to get the best sound from your speakers, you should choose a high-quality amplifier that delivers good performance. Installing an amplifier should provide you with a clean power source capable of driving your speakers without strain.
Audio quality
Audio quality is a very subjective matter. Because everyone has diverse tastes, what sounds amazing to one person may disappoint another. There is no such thing as the "best-ever" amplifier, and different types might appeal to different people.
When looking for amplifiers, listen to various types of music you are familiar with.
Carry your favorite tunes on CDs or a flash drive with digital recordings when you go shopping to get a sense of the amplifiers that interest you.
A good way to evaluate amplifiers is to listen to live music. You should be able to enjoy the music for a long time, and it should sound natural to your ears.
Volume
A mini amplifier's most notable attribute is its superb audio quality at low volume. You could use any wattage amp. At lower volumes, smaller-watt mini amps sound significantly better. At low volumes, even a 100-watt amp will distort the sound quality, and you will have to struggle to hear clearly.
Audio controls
For individuals who wish to fine-tune the sound, high-end mini amplifiers have precision audio settings such as digital time correction and parametric equalization.
However, even low-cost mini stereos will provide greater audio control than a normal factory radio.
Power output
Be sure not to skimp on power output. You should match or exceed the maximum power of the speakers you are connecting to your amplifier.
Check that your speakers are RMS power certified. After that, get an amplifier that can truly output at least 75-150% of its rated power.
Speaker quality
Do you know what the maximum power output of your speakers is? Underpowered speakers are the primary cause of your system's lackluster, flat sound.
When buying an amplifier, the common guideline is to start with the speakers. Then, to drive them, get the best amplifier.
Size
The size of an amp can be related to its wattage or its dimensions. There is a link between the two, with greater power amps frequently having larger speakers with larger dimensions, but it isn't always so simple.
Different sizes are appropriate for various settings, and you do not want to be trapped with an amplifier that is too tiny or overpay for an amplifier that is too huge.
Weight
Mini amplifiers come in various weights and sizes, but they are mostly lightweight due to their compact size. Even though they are all modest in size, there is a big variance in proportions once you check out and compare the numerous possibilities on the market.
That being said, if you're searching for an amplifier that can fit in a pocket or a backpack, you'll find plenty of options. However, compact amplifiers are typically not as strong, which might sometimes be a drawback.
Durability
Mini stereo amplifiers must be robust to withstand harsh environments. When prices increase, so do the design quality and materials. A better design converts energy into sound more efficiently. Premium materials offer superior sound quality and long-term durability.
Price vs. quality
Stereo speakers can cost anywhere from $70 to several thousand dollars, based on their size, manufacturer, performance, and complexity. Remember that the priciest option isn't always the best because an amplifier's performance depends on numerous factors.
How We Picked
Sound and Audio Quality

Use a high-quality audio amplifier to avoid degrading the overall sound quality of the system. Given that the hi-fi amplifier is the core of the hi-fi audio system, it is worth a little more investment.

Power Output

How loudly you can play music depends on the power output. Generally, the bigger the speakers or the room, the more power you will need. In general, 10 W is loud enough for average listening, while 100 W is loud enough to pump up a party.


Size and Portability

The best mini stereo amplifier you purchase shouldn't be too big to fit in the designated area. Since the early 2000s, technology has advanced so much that many small amplifiers (even tiny ones!) can produce a lot of good, clean power. There are many good amplifiers available in a compact form factor.



Cost-Effectiveness

Audio amplifiers come in a wide range of prices and designs, with costs ranging from a few hundred to many thousands of dollars. Amplifiers come in a variety of sizes, from tiny electrical components to enormous engineering marvels (very high-end). For the typical user, a top-notch mini amplifier costs a few hundred dollars.


Care and Maintenance
Your sound system is a significant investment, and its lifespan depends on how well you care for it. If you take reasonable care of it, it will reward you with years of service. Here are some suggestions to help you keep your amplifier running smoothly.
Hearing loss warning due to excessive noise
You risk getting noise-induced hearing loss if you listen to loud music while using your amplifier. Continuous exposure to loud noises for an extended length of time, such as noise emitted by loudspeakers, can result in NIHL. As a result, you must maintain your amplifier at a moderate volume.
Battery life of a mini amplifier
Running out of battery power can be quite frustrating, especially if you are not near a power source. To minimize irregular battery fluctuations on your amplifier, avoid using it while charging it, since this may reduce battery life.
Keep liquids at bay 
If you're going to use it outside, get an amplifier cover. Ensure that no liquids are spilled all over it! If the worst happens and your amp becomes wet, you should dry it out as soon as possible and avoid using it for a couple of days. Dust, like water, may cause various issues with electronic circuits. Certain situations are harsher than others, but using dust covers when your amp is not in use is a smart idea.
Transport it with care
Given that you will move your amplifier around, the probability of dropping it is very high. It won't do any good to bounce it around in your backpack. It is important to transport your amplifier carefully and to fasten it securely when moving it.
Sources and Research