The Best USB Wall Outlet of 2023
Free yourself from all those extra power adapters and standard two-wall outlets with the best USB wall outlets available this year.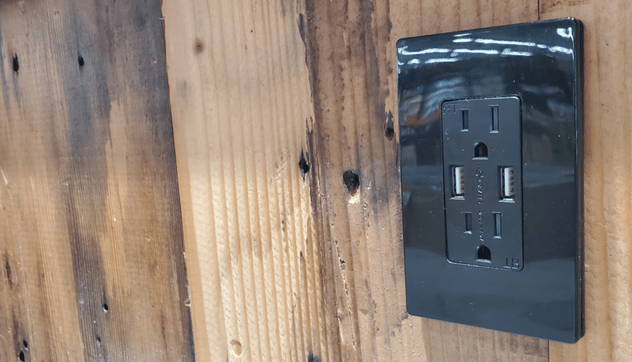 Given that many electronic manufacturers no longer include power adapters in their packaging, wall outlets with USB charging ports are the next best alternative. USB wall outlets make it easier for us to charge several devices without the hassle of carrying different adapters for each. However, with so many options available 0n the market, choosing the best USB wall outlet can be a daunting task.
Luckily, our USB wall adapter buying guide can help you choose the best one for your needs. From considering the number of ports to the charging speed, we'll cover all the factors you need to keep in mind while purchasing a USB wall adapter. So, let's dive in and find the best USB wall outlets for your devices.
Everything We Recommend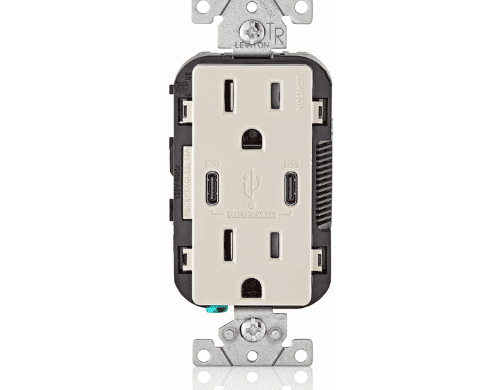 1. Best Product
Leviton T5635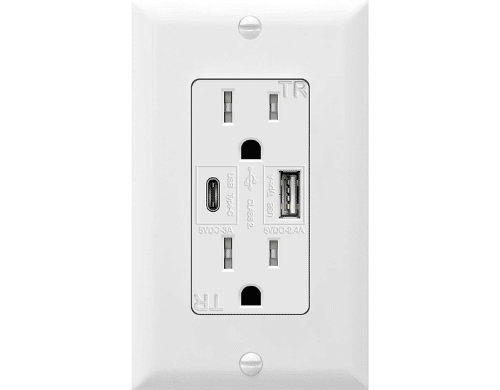 2. Runner Up
Topgreener TU21558AC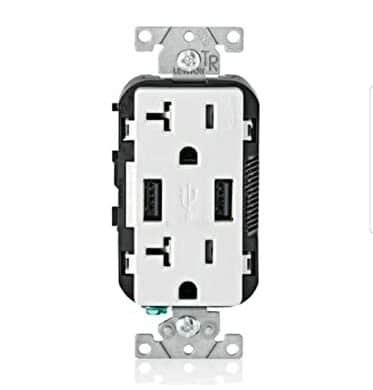 3. Cost Effective
Leviton T5832-2BW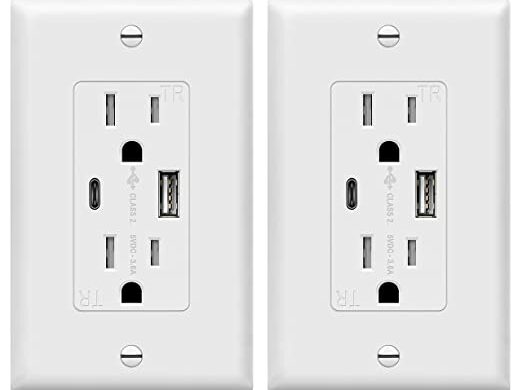 4. Almost Made the Cut
TOPGREENER TU21536AC
Who This Is For
These wall outlets with USB charging ports are for anybody looking for convenience and comfort while charging. If you like working with numerous gadgets such as laptops, phones, tablets, and Bluetooth speakers on a spot, then these wall outlets with USB charging ports are for you. From one wall outlet, you can charge up to four phones with different USB ports. You can install it in offices, living rooms, bedrooms, kitchens, and so many other places. With your USB cord only, you are good to go.
Difference between 2.1, 3.1, and 4.1 USB
These numbers indicate the maximum power available in a particular USB port. A 2.1 USB, which is also indicated as a 2.1A USB, means a particular USB's maximum power is 2.1 amps (A). They release sufficient power and charge the device more quickly. 2.1A is the charging rate of an iPad. A 3.1 USB has a 3.1A maximum power. A 4.1A USB indicates that the USB port's maximum output is 4.1A. A 4.1A USB is faster than a USB port at 2.1.
Are USB charging ports on outlets safe?
This is one of the myths that need to be busted about wall outlets with USB charging ports. Yes, wall outlets with numerous USB charging ports are safe to use. They don't put much load on the power source. They don't draw more power or add to your electricity bill.
Why You Should Trust Us
Many wall outlets with USB charging ports marketed online are inferior in quality and don't contain essential ports. We discovered the best wall outlets with USB charging ports that will serve you and your gadgets with 100% effectiveness. Don't worry, you will learn more about how we picked these outlets in the next section.
How We Picked
We know that there are tons of wall outlets with USB charging ports on the market. Getting an excellent wall outlet with USB charging ports is a herculean and time-consuming task, thanks to the numerous inferior products out there. That's why we decided to do the ultimate search for you. We consulted professional opinions from electricians, home decorators, and phone repair technicians. Their opinions set us on the right path. After that, we also checked users' reviews to learn more about customers' experience with these products.
Number of ports
Following these procedures, we had four powerful wall outlets with USB charging ports. We made certain that these wall outlets had plenty of USB charging ports. These ports are well placed so that when you plug in all of your USBs, they won't touch. They discharge enough power to charge phones, laptops, and tablets. In terms of power, they are identical to standard wall outlets. These ports usually share the power and current that enter them. If you plug in two phones, they will share the current, but it will still be sufficient to power the phones efficiently.
Ease of use
These selected wall outlets with USB charging ports are easy to use and easy to install. They are versatile as you can place them anywhere. Anywhere you install them, they will give you comfort and convenience.
How We Picked
Number of Ports

We want you to ditch the conventional two-wall outlets. That's why we chose wall outlets with multiple USB ports, including a USB C port. We also looked for outlets with well-spaced ports for convenience.


Power and Charging Strength

Wall outlets with USB ports are often underrated. The Leviton T5635 is an excellent wall outlet with USB ports that can charge at 30 watts from a single port. There are other wall outlets with USB ports that provide enough power for power-hungry devices.


Convenience, Ease of use, and Placement

Wall outlets with USB ports can be installed anywhere, just like regular outlets. You can install these wall outlets in your bedrooms, kitchens, patios, and offices. However, you need to make sure that you have a regular outlet for power-hungry appliances.


Cost-Effectiveness

These wall outlets will significantly reduce the number of power adapters that you need to buy. Even better, they don't cost much. Like any other electric appliance, we only reviewed reliable ones so as not to put your devices at risk.

Care and Maintenance
When using wall outlets with USB charging ports, do not leave them unattended for long. Do not let them overheat, as it may cause a fire. Also, do not let your device overcharge as it will affect your battery in the long run. Ensure that you do not plug in more than the capacity of a USB wall outlet. To save on electricity bills, only switch on the outlet when you want to use it.
Fire hazard safety advice
Before you plug in your cords, check them for any cuts or openings. Check the covers of the outlets for cracks. Most times, fire accidents occur because of naked wires that come in contact with each other. You can also suffer from an electric shock. Don't overload these outlets. Always plug in or unplug slowly and safely.