The Best Micro USB Cable of 2023
Readjust your life, and keep your spaces efficient and tidy, with a little shopping to find yourself the best Micro USB Cable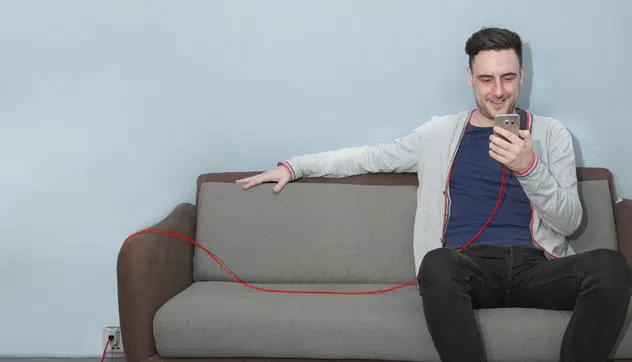 We all have that one drawer stuck away in the corner of our homes with all those miscellaneous wires and chords we've gotten over the years. Turns out, storing your spare chords shoved in a drawer or box just isn't good for them. We think it's time to do some intense cleaning, throw out those old cables, and get yourself some new micro-USB cables that are durable, reliable, and functional.
While most devices now have the futuristic USB-C, several devices still have micro USB ports. Unfortunately, the quality of modern quality USB cables just doesn't cut it. That's why we've compiled the very best micro USB cables to make your search and struggle a little easier. Below is a concise list of various micro USB cables, ranging from fairly inexpensive to fairly priced that provide decent charging and accessibility throughout your day!
Everything We Recommend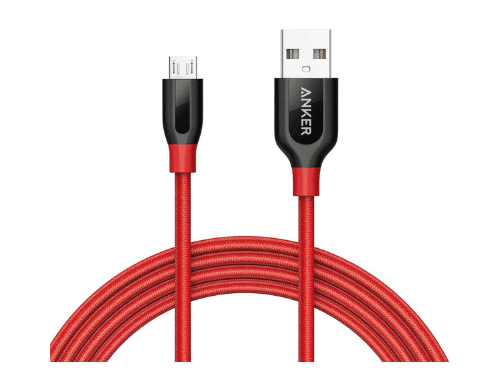 1. Best Product
Anker Powerline+ Micro USB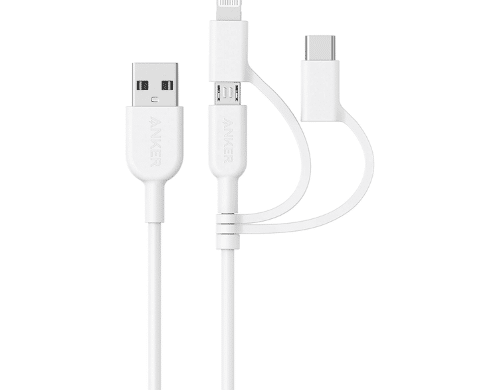 2. Runner Up
Anker Powerline II 3-in-1 Cable

3. Cost Effective
Amazon Basics USB 2.0 A-Male to Micro B Cable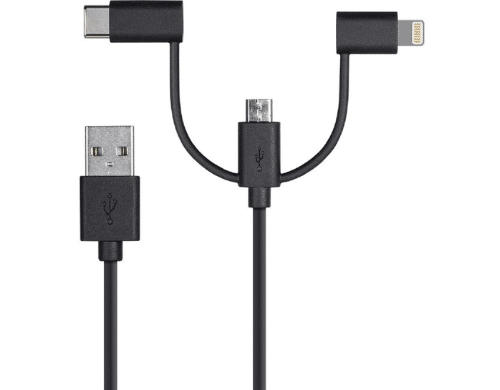 4. Almost Made the Cut
Monoprice 118789
Who This Is For
Micro USB cables are for anyone with devices spotting a micro USB port. These include PlayStation, Xbox, Samsung, and LG users, digital camera enthusiasts, multi-functionality lovers, and people who would choose function over form any day. We've picked out the best ones in our opinion that will make your life easier.
Micro USB vs. USB
The most crucial difference between a micro USB and a standard USB is the size. Standard USB ports range from about 15 to 21 mm and are universal for nearly all devices. Micro USB ports are only 10 to 11mm wide and are specific to a particular brand of device. The USB port is an industry-standard way of optimizing fast data transfer by attaching a host device via a USB port.
Micro USB vs. type-C
The USB Type-C port is vastly different from the micro USB. The Type-C can be inserted either upside down or right side up, while the micro USB has prongs at the bottom of the port, so it can only be inserted one way. Type-C chargers have a more durable design while micro USBs are still very popular and commonly used.
Is it worth getting?
Our product reviewers waste no time researching a wide variety of USB and micro USB cables on the market to find the right match. Most USBs provide fast data transfer, and we have found only the most efficient micro USB cables for this selection. Micro USBs are useful for devices that use Micro USBs.
Why You Should Trust Us
We have found that the best results come from extensive data-based research and comparison. We have scoured the web and found the very best and worst places to buy your micro USB cables. It's our job to make sure we know all the varieties of cables to bring the best experience to the customer.
How We Picked
There are a few crucial factors that must be considered when choosing the correct USB cable for your phone or home device. These factors include the type of port and charger that you're going to need; if it's a micro USB, macro USB, or a Type-C charger, the fit will depend on what will work with your device. Other important aspects include the speed of data transfer and the durability and length of the cable. Quality and style are also key factors since no one wants an ugly USB cable. Lastly, price plays an important role, and we have chosen the most cost-effective cables for a pleasurable shopping experience.
How We Picked
Length

When choosing a micro USB cable, it is important to take note of how long the cable will be. Longer cables make it easier to use outlets farther away, while shorter cables offer mobile convenience. We've outlined these various options below.

Charging + data transfer speed

For those on the move, it's crucial to have a charger that can handle your desired data transfer speed. We have researched only the fastest-reacting cables for this selection.

Durability

Durability is measured by form, functionality, and how long a cable can withstand ab(use). We've made a conscious decision to include durable options.

Price

No one wants to spend an arm and a leg on a USB cable to charge their belongings. As such, we've outlined the most practical and inexpensive cables we could find.

Care and Maintenance
For proper care, store your USB ports the correct way. These little devices often fall victim to dust buildup until they eventually stop working. To prevent your USB cables from breaking and to promote longevity, try cleaning your micro USB ports with a can of compressed air. Pull out any large dust and dirt particles with tweezers, and keep the can upright to prevent it from leaking any liquid. For storage, try making use of velcro straps, cable ties, or twist ties to keep your cords neat and organized, and avoid shoving them all in a drawer.
Sources and Research