The Best Rechargeable Battery Charger for 2023
Why constantly spend money on new batteries when you can quickly recharge them with the best rechargeable battery charger available?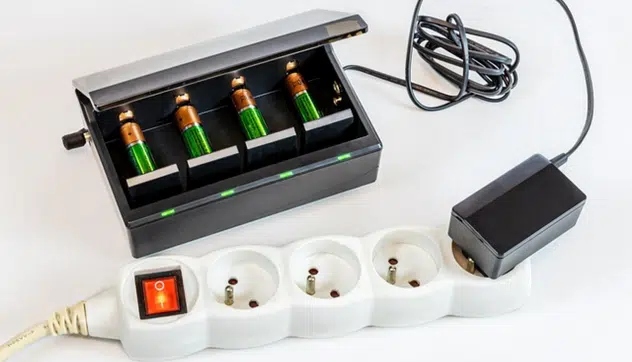 We can all agree that switching from alkaline to rechargeable batteries is a wise decision, especially if you go through batteries like candy. Rechargeable AA and AAA batteries typically last longer and generate less waste. The next logical step is to purchase a rechargeable battery charger so you can keep your batteries charged from the comfort of your home. And, getting the right rechargeable battery charger is just as important as getting good rechargeable batteries. Let's have a look at some of the best rechargeable battery chargers on the market today.
Everything We Recommend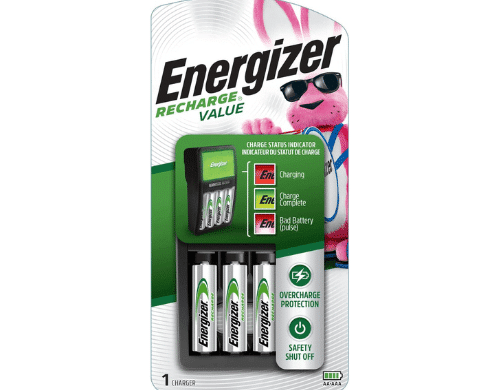 1. Best Product
Energizer Rechargeable AA and AAA Battery Charger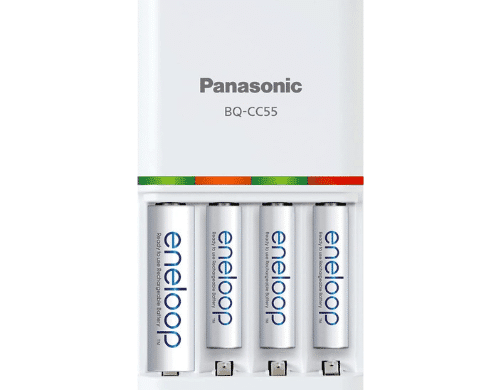 2. Runner Up
Panasonic BQ-CC55SBA Rechargeable Battery Charger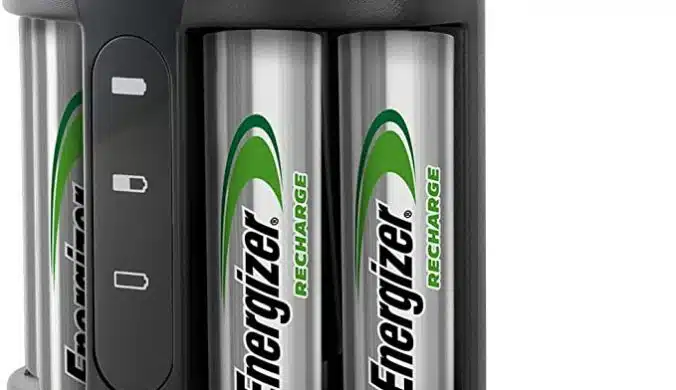 3. Cost Effective
Energizer AA and AAA Battery Charger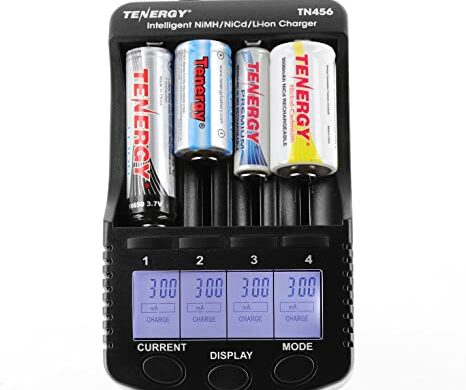 4. Almost Made the Cut
Tenergy Universal Battery Charger
Who This Is For
These rechargeable battery chargers are for anyone who wants to make a difference. Rechargeable batteries can conserve the environment in addition to saving you a lot of money. You can help reduce the amount of disposable garbage produced by not buying new batteries each time the old ones run out.
If you are looking for a one-time investment in a battery charger, then this is for you. Investing in a good quality charger can help guarantee that your batteries are charged when the need arises.
Do the batteries work the same way?
Unlike single-use cells, rechargeable batteries can be used over and over. While rechargeable batteries are more expensive at the onset, they'll save you a lot of money in the long run.
The real question is, do they work the same? Rechargeable batteries typically have a lifespan of two to five years. Although they are more expensive than alkaline batteries, they have a longer lifespan overall and end up saving you money. Non-rechargeable batteries, on the other hand, function well but degrade quickly. Rechargeable batteries sometimes have a lower voltage rating than single-use batteries, which is one of the drawbacks mentioned by consumers. However, this is not always true.
Is it worth splurging on the best rechargeable battery charger?
Consider purchasing rechargeable batteries instead of buying disposable batteries, which are simply a waste of money and batteries. In the long term, you'll save time and money. The most important step is to purchase the right battery charger as well. If you purchase high-quality rechargeable batteries but a subpar charger, it is useless because the batteries will deplete very soon.
Rechargeable battery chargers are usually not that expensive unless you go for one that has maximum features. Typically, you can find a decent one for less than $50. Is it worth splurging on them? Absolutely, given that your batteries require a reliable charger. A decent charger charges your batteries quickly and avoids overcharging them. It should also not affect the battery. This does not imply that you should go overboard and buy a battery charger for hundreds of dollars.
Why You Should Trust Us
Unfortunately, many items are erroneously advertised on the internet. Even though the majority of these products seem intriguing, very few of them live up to the hype. This makes it difficult to purchase items like a reliable battery charger. Based on our extensive market research, going through dozens of reviews, evaluating the functionality of each device, and reviewing general user input, we have put together the list of battery chargers below. These are the best options, so purchasing them won't let you down.
How We Picked
When choosing a good rechargeable battery charger, several different factors need to be taken into account. This is why we paid extra attention to all the details of a battery charger and shortlisted them based on our findings.
User-friendly interface
We only selected battery chargers with a user-friendly interface. This means that the charger sends out some form of signal when in use, such as blinking red or green to indicate if the battery is charging or is full. This is essential to ensure that your batteries do not overcharge.
Battery compatibility
Since AA and AAA batteries are the most commonly used, we only included battery chargers that are compatible with these sizes. Although some chargers can accommodate various sizes, we mainly paid attention to those that work with AA and AAA batteries.
Charging slots
There are different types of battery chargers. Some have four slots, while others could have as many as 16 slots. We believe that 4 slots will be sufficient for the majority of users, but if you feel that you would need a charger with more space, you can get one with 16 slots.
Price
Battery chargers are not that expensive. You can find a good one at a reasonable price. We mostly selected those that are in the middle of the price range. We only picked battery chargers that were dependable, long-lasting, and of good quality. These chargers function well, are modern, and are lightweight.
How We Picked
Battery Compatibility

Most rechargeable battery chargers have slots for both AA and AAA batteries. However, there are a few models that only power one or the other. To avoid any inconveniences, choose a charger that is AA and AAA-compatible.

Number of Charging Slots

In most cases, a four-slot charger will be more than enough for you. However, you can choose an eight- or sixteen-slot charger.

User-Friendly Interface

Make sure to choose a charger with a user-friendly interface for ease of use. Get one that blinks green or signals in some other way when the batteries are fully charged.

Price

The price varies for the rechargeable battery charger. You can find a decent one that is both reliable and efficient for less than a hundred bucks. There are a few pricier ones with slight differences if you are willing to spend more.
Care and Maintenance
How to clean a rechargeable battery charger
Battery chargers that are dirty may prohibit batteries from charging. To avoid this, keep your battery charger clean on a regular basis.
Make sure the charger is turned off and unplugged from the main power source before cleaning. The contacts can then be cleaned by gently rubbing them with a soft cloth or brush. Rub at the corrosion on the contacts with a cotton bud dipped in vinegar until the corrosion is dislodged and the metal beneath shines. Use a gentle cloth to dry.
Where and how to store when not in use
When not in use, unplug the charger. Leaving any electrical device plugged in or running continuously may cause damage to the device itself. Anywhere that is dry and out of direct sunlight is fine to store your charger.
In case of liquid damage
If your charger comes into contact with water, remove any batteries that are present. Dry with a towel first, then let it air dry completely.
Sources and Research