The Best Backpack for Kindergarten for 2023
Having the best school backpack for elementary schoolers is vital to keeping your child comfortable, organized, and happy.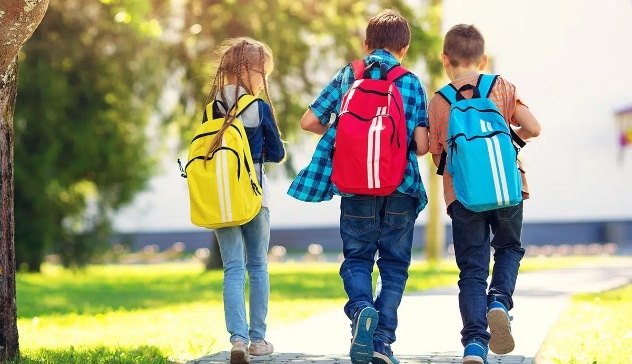 Whether your kid is in kindergarten or middle school, there will be a lot of things to carry around. Children are growing up fast and the last thing you want is for them to be fidgeting all lesson with an uncomfortable bag.
Fortunately, you don't need to spend a fortune on a fancy designer backpack for elementary school kids — there are lots of great options in all sorts of styles and colors that will do the job at a fraction of the cost. And, your child is likely to look forward to school days if they love their backpack.
However, different students have different tastes and will love backpacks of different colors and designs. Therefore, when choosing a backpack, consider your child's preference to give them a sense of ownership. Below, we have provided all the information that you need to get the best backpack for your child.
Everything We Recommend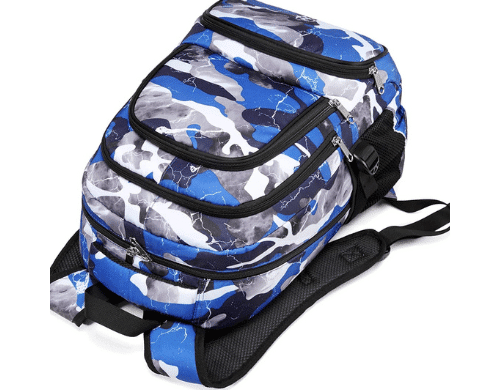 1. Best Product
Bluefairy Kids School Backpack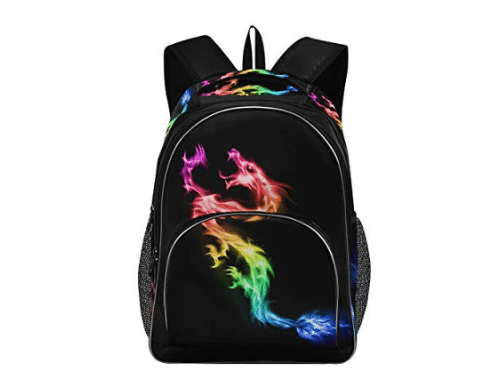 2. Runner Up
SUABO School Backpack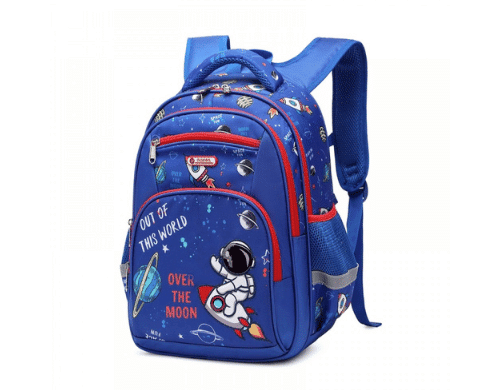 3. Cost Effective
Cusangel Kids Backpack
4. Almost Made the Cut
Simple Modern Kids Backpack
Who This Is For
The backpacks listed here are designed for elementary school students. They are ideal for carrying school items such as exercise books and textbooks and other stationery.
How big does an elementary backpack need to be?
An elementary backpack should be comfortable and safe to avoid hurting your child's back. Ideally, it should be of the same length or shorter than your child's back. The idea is to have the hip muscle comfortably support the weight of the bag.
Different styles of elementary school backpacks
Elementary school backpacks come in different styles that you choose depending on the size, gender preference, and needs of your child. Some of the most common styles include;
Cartoon-themed backpacks
This type of backpack has different cartoons engraved on the outer surface of the bag. The cartoons are also often gender-inclined and while others are best suited for boys, others are perfect for girls. They are also often age-classified with some themed with cartoons for younger children and others with cartoons meant for older kids. You should, therefore, choose one with your child's favorite cartoon to give them a sense of ownership.
Gender-oriented backpacks
Some backpacks on the market are designed for elementary school students of different genders. Some will have a bright, conspicuous color with some attachments/stickers such as ribbons and teddies, making them look girly.
Others will have a blander color and attachments/stickers such as rugby balls and offroad vehicles making them look more masculine than feminine. Therefore, when choosing a bag for your child, read and understand the details to determine its suitability.
Task-based backpacks
Elementary school students perform different assignments at school depending on their education level. They will also be engaged in different sports and movements at school. As such, you will find backpacks on the market that incline on some tasks.
Some task-based backpacks have a laptop compartment, a whistle, and a ball compartment, among others.
Why You Should Trust Us
We provide truthful information and unbiased reviews. Our goal is to provide our audience with reliable and credible information to help them select the best products on the market.
How We Picked
We use different criteria to find our best picks. We go through the reviews by previous users and scrutinize products' effectiveness and quality. Consequently, we have picked backpacks of different sizes to accommodate students of different ages and heights. They all have different capacities to cater to the needs of different students at different education levels.
To ensure that your child has enough space to carry all their items, we have picked backpacks with multiple pockets. They also have different weights to suit students of different ages and body strength to carry the bags around.
With strong straps, all our backpacks hold all your child's items without breaking. Your child's items will be safe, no matter which backpack you choose from our list. They all have easy-to-use zips and pocket shutters that secure the contents of the backpack.
Additionally, we considered that students are young and could be rough. Most of them may, therefore, not have the knowledge or will to handle their backpacks with the needed care. For this reason, we picked backpacks with sturdy materials that will withstand day-to-day, long-term, and rough handling.
All our picks are also designed to allow your child to carry them for long hours with no discomfort. They have well-padded shoulder straps that will not cut through your child's skin. The straps are also wide to distribute the weight of the backpack evenly and protect your child from fatigue.
Since these backpacks are meant for kids, we have considered the feeling and confidence they will have when carrying them to school. Therefore, all our picks are stylish and come in different designs and colors to suit your child's preference. They are all made of waterproof materials and linings that protect the contents from water and other spills.
You will also not need to trade your arm and leg to get your child any backpack from our list. Despite their high quality, they are all reasonably priced and affordable
How We Picked
Size/Capacity/Weight

The size of the backpack should be determined by the number and size of items that your child needs to carry to school. The weight, on the other hand, should not be too much to weigh your child down.

Material - Comfort and Durable

School bags undergo a lot of use and abuse. As such, you'll need a durable bag that can last at least one semester. While durability is key, so is comfort. The best material for a backpack should be soft and comfortable for your child's soft hands to handle.

Style/Design

Children fancy attractive items and will feel more comfortable with a stylish backpack. However, backpacks come in different designs. The ideal backpack should have a design that matches your child's sense of style.

Cost-Effectiveness

When choosing a backpack, examine its material and the firmness of stitches to determine its durability. Consequently, only buy a backpack whose quality matches the price. The pricier the backpack the better its quality should be.
Care and Maintenance
A good backpack will see your child through elementary school without breaking, tearing, or falling out of shape. However, you have to take proper care of it to serve you this long. First, determine the materials used to make your backpack.
Consequently, use the proper methods to clean it, depending on the specific material. You do not have to clean a backpack every day unless your child engages in activities that make it too dirty. Only clean it when it is dirty to protect the fiber from weakening.
If the backpack has stains, dip a piece of cloth in a stain remover and dab only the stained area. Avoid exposing the entire bag to bleaches and strong detergents to avoid ruining its fiber and color.
In cases when your child carries an item that leaves an unnatural odor in the backpack, add a little distilled vinegar or organic lemon juice to the cleaning water. These solutions will get rid of all the odor and leave it smelling good.
After using your backpack for a while, the material may weaken and start tearing and ripping. In such cases, use a sewing machine to sew the material together. Remember, the rip can grow larger and larger if ignored and eventually get out of hand.
When zips break, replace them immediately to secure your child's items.
Additionally, do not overfill your child's backpack to avoid stretching the material too much and ripping it. Overfilling it can also make the backpack too heavy for your child to carry around, causing fatigue and discomfort.
Always ensure that you adjust the straps to a comfortable length depending on your child's height. Adjusting them to the right length distributes weight evenly and places the weight on your child's hip muscles for proper support.