The Best Retractable Leash for 2023
Having a retractable leash or lead gives your pet freedom and frees up your hands.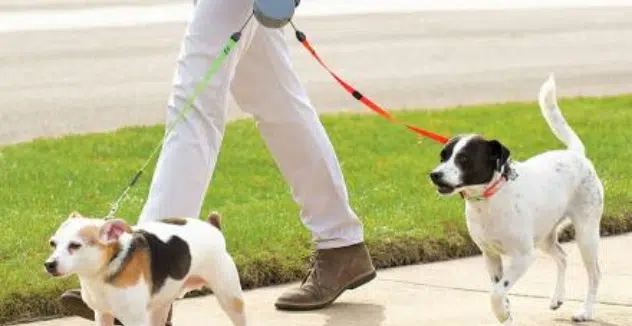 Nothing is better than giving your dog the freedom to accompany you on walks in the countryside or on trails. It gives them the chance to experience new sounds, savor fresh air, and mingle with other dogs.
Given that these are public spaces, you'll need a leash. Unlike a regular leash, a retractable leash allows your dog a bit of exploration freedom, and coils back smoothly when the need arises.
There are numerous types of retractable leashes on the market. However, some will undoubtedly fall short of your expectations. To make the search a tad easier, we compiled a list of a few dependable models. They all take into account the weight, size, and strength of various dogs, and have a comfortable braking mechanism.
Everything We Recommend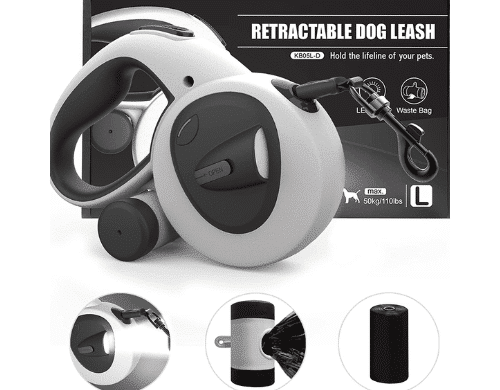 1. Best Product
HCY&WLD Upgrade Retractable Dog Leash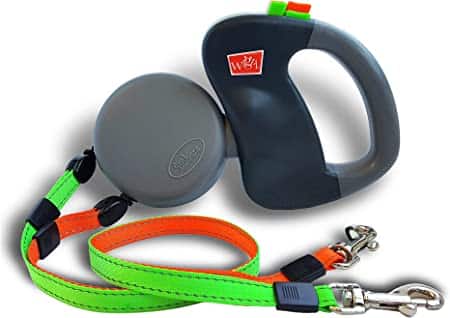 2. Runner Up
WIGZI Two Dog Retractable Pet Leash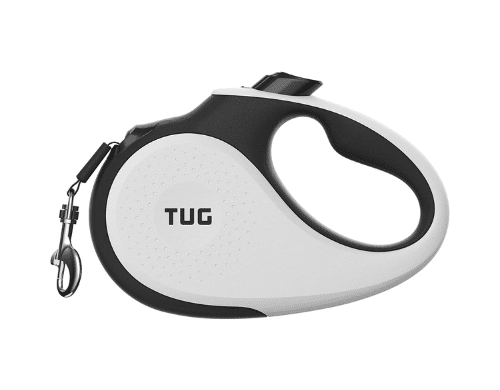 3. Cost Effective
TUG 360° Retractable Leash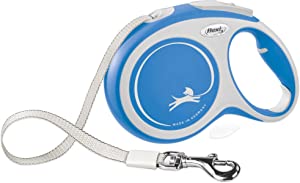 4. Almost Made the Cut
FLEXI Comfort Retractable Dog Leash
Who This Is For
These products are designed for dog owners who want to enjoy themselves when out on walks with their pets and discover new things.
Retractable leash vs a regular leash
When teaching commands like recall, retrieve, remain, and other things, retractable leashes can be quite helpful. When a dog already has good leash manners and is under voice control, they are also perfect in an off-leash situation. Retractable leashes also allow deaf dogs and dogs recovering from surgery more freedom to begin exercising.
While the standard leash is long and flat, it can be 40 to 50 feet long. To keep the weight manageable, they can be fashioned of cloth, Biothane, or a lighter rope material. They are excellent for dogs who have a weak recall yet are able to operate moderately off-leash.
Retractable leashes primarily provide dogs greater flexibility to explore and sniff on walks than standard leashes. However, a standard leash poses less of a risk than one that retracts. If necessary, it is simple to keep control when using a regular leash. Be aware that a retractable leash is ideal for bathroom breaks in areas with potential hazards, such as parking next to a highway while driving to give the dog more room to stretch its legs.
Leash vs harness
Be aware that there isn't a strategy that works for all pets because they all react differently to collars and leashes.
Smaller dog breeds are often the greatest candidates for harnesses because they won't suffocate from the collar around their necks. And the reason for this is that smaller dogs frequently have softer tracheas, which means that the collar might exert a lot of strain on your pets' airways. Because they prevent pulling and jumping, harnesses will provide you with better control over your dog as you walk. Your dog will be able to avoid distractions and focus more intently on you and your surroundings while you're walking without yanking you.
Leashes, on the other hand, are excellent for dogs who require a little bit more control while being walked, such as a choke or pinch collar. For instance, a choke collar attachment is necessary for large dogs since it helps train your dog to behave and walk properly outside. Leashes are also more practical than harnesses since they are simpler to put on and take off and because they can be used to carry identity, rabies, and other vaccine tags for your dogs.
Do I really need this?
If you want convenience for your dog while walking with you outside, then you should get one for yourself. Meanwhile, we would go a bit further to see if you need one or not. For example, if you have an unfenced backyard and your dog is not yet trained to stay within the boundaries of the yard, a retractable leash can give the necessary freedom for exploration and toilet behavior, and also in large, open spaces like parks or fields.
As long as there are no other dogs or people in the area, your dog roams at the end of the retractable leash.
Why You Should Trust Us
While trying to find the best retractable leash for you, we selected myriads of leashes from several manufacturers and evaluated feedback from various customer reviews and comments individually and online.
How We Picked
We evaluated picked and tested and finally selected the retractable dog leash that offers innumerable benefits to you. So, we considered certain factors explained below:
Type of ribbon
Retractable leashes, which offer more control than cord-style leashes, were selected to lessen the possibility of snapping and breaking. We only took into account retractable leash models with a belt- or ribbon-style cord because many retractable leash safety complaints are directed at those with a cable-style tether.
Type of handle
We further considered ergonomic handles that offer a comfortable grip and minimize hand fatigue. These handles have decent padding and are non-slip to provide maximum comfort and support. Also, they are what the manufacturers called Dependable handle locking systems, while some have poop-bag holders attached to the handle.
Comfort
Another factor we considered was to ensure that these leashes have a large and comfortable grip and quickly and easily retracted are reflective, unlike many others we dropped that don't come with the extra collar or safety information. As a result, you can easily go for long walks with your dog.
Durability
The kind of leash that is made for sunshine and rain was selected. That is they do not break easily a dog jerks on it while it's completely extended or you accidentally drop it on the sidewalk. So while extending and retracting you can be sure that these sturdy steel clip-designed leashes will not twist easily.
Price
We thoroughly checked the features and functionalities of each leash and determined the price points. Their affordable pricing is in line with both your budget and your capabilities.
Easy to clip and clean
The clip for attaching these leashes to your dog's collar or harness is quite easy to open and close on an excited pup, secure, and also well-constructed.
Lightweight
They are lightweight, compared to the heaviness we observed in other leashes. They have a thinner mechanism, and the handgrip is narrower to reduce the weight and although still comfortable.
Design/Style
Knowing that leashed come in various designs, like double leashes and slip leads that function as a collar and leashes. We tested and evaluated based on customers' feedback models with styles and designs convenient for you and your dogs.
How We Picked
Type of ribbon

We chose retractable leashes made of flexible and stretchy materials to reduce the risk of snapping and breaking.

Type of handle

Aside from the weight range that these leashes handle, a good leash must have ergonomic handles, be comfortable, and be non-slip. It's also critical to make sure your thumb is correctly positioned on the switch.

Durable

We didn't want you to buy brittle, snappy leashes. So, we deliberately chose exceptionally strong, long-lasting leads that would hold up no matter how big or how strong your dog is.

Price

We considered that the price of a product often indicates its quality. However, instead of opting for low-priced and low-quality leashes, we decided to offer affordable yet high-quality options that would fit within a reasonable budget. Furthermore, our retractable leashes come equipped with a range of compelling features.

Care and Maintenance
Here are some pro tips on how to clean your retractable leash, which is both necessary and easy: Unless they become obviously splattered with dog hair or mud, clean them once a month on a regular basis.
Since most leashes are made of rope, all it takes to fix them is 10 minutes of soaking time in hot, soapy water. Simply rinse it off and let it air dry after that. Use a soft nylon brush as necessary to remove any difficult stains or caked-on muck.
If you're cautious, certain leashes may even be able to go through the washing machine cycle. However, if you see that your leash is beginning to get soiled, you may want to consider purchasing a spare or two so you can switch them out while washing.