The Best Travel Power Strip of 2023
Travel power strips make traveling so much easier because they save space, are lightweight, and have great features!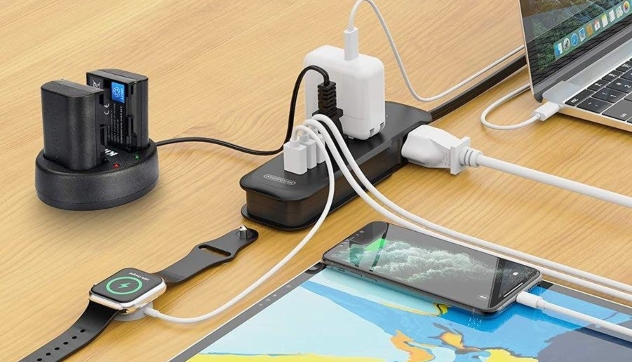 Gone are the days of carrying just a few necessary gadgets in your travel bag. Today, you can carry power banks, gimbals, drones, and digital cameras, among other essentials, in addition to smartphones, laptops, and digital cameras.
Carrying a power strip is essential to ensure that all your gadgets remain fully charged and you never get stranded in a power crisis. A reliable power source keeps your devices charged at all times, allowing you to stay connected while on the go. Travel power strips have multiple outlets, are compact and lightweight, and allow you to charge different devices simultaneously.
Traditional power strips are typically bulky and lack modern features such as surge protection and USB connectors, making them unsuitable for travel. For your convenience, we have prepared a list of some of the best travel power strips available on the market.
Everything We Recommend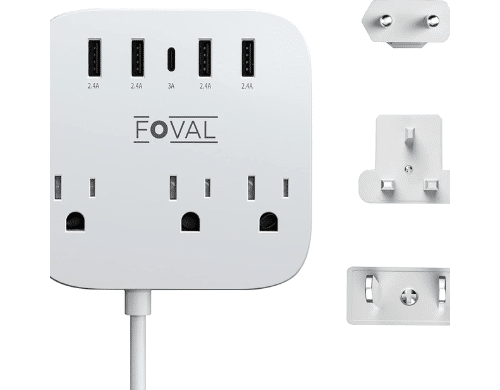 1. Best Product
Foval Power Strip with USB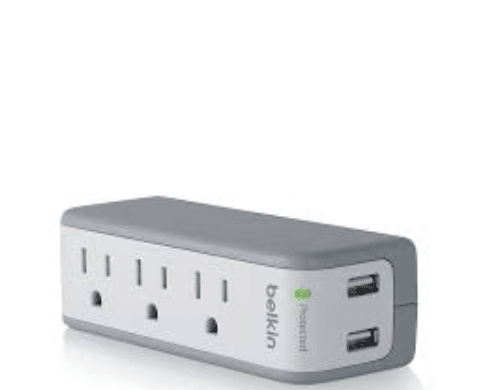 2. Runner Up
Belkin SurgePlus Swivel Charger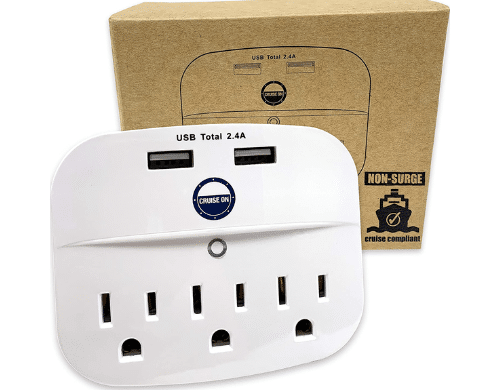 3. Cost Effective
Cruiseon 3-Outlet Power Strip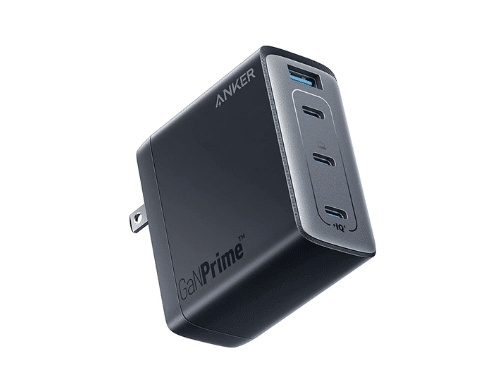 4. Almost Made the Cut
Anker 747 150W Charger
Who This Is For
This product is for all those who travel or plan to travel. A portable power strip is a must-have travel accessory. Access to extra power outlets can be a lifesaver in hotels, on cruises, and at airports, where wall outlets might be hard to come by. If you have a power strip that is small enough to fit into your bag, you won't have to worry about squeezing the last 10% of your battery into an hour-long flight.
What is a travel power strip?
A travel power strip is a portable outlet that lets you charge multiple devices simultaneously on the go. Travelers can easily pack it into a suitcase or carry-on bag due to its compact design. Many travel power strips also have USB ports, so you don't have to carry a separate charger. They are practical to use in hotel rooms, airports, and other places with few charging outlets.
What is the distinction between a power strip and a power bank?
A portable outlet strip, also known as a "travel power strip," enables you to plug in several devices at once. Generally, it's small in size and easy to carry in a suitcase or other travel luggage. In contrast, a power bank is a portable gadget with a battery that enables you to charge your electronic devices on the go. A USB port is typically included to charge devices like your phone or tablet. A power bank comes in handy when there is no nearby wall outlet or power source.
What can you not charge with a travel power strip?
Power strips, surge protectors, and RPTs should only be used for low-power load devices like PCs and AV gear. They cannot be used for high-power loads like heaters, microwaves, coffee makers, refrigerators, toasters, or toaster ovens, as this can pose a major fire risk.
Why You Should Trust Us
We have tried our best to provide you with factual and correct information in this list of the best travel power strips available on the market. We have taken various significant factors into consideration when preparing this list. We have followed a strict code of ethics and have examined customer reviews and many other pertinent factors.
This list presents the best travel power strips on the market and will help you pick the best one as per your requirements.
How We Picked
Number of outlets
These days, most travelers want power strips with USB ports and standard AC sockets for charging everyday stuff like phones, tablets, cameras, and other gadgets. Some multi-function travel power strips offer an AC outlet that can charge up to 5 volts as well as additional USB-A or USB-C ports for charging mobile devices.
Compatibility
Compatibility is indispensable when selecting a travel power strip because it determines the devices you can use with it. Make sure the power strip can accommodate the gadgets you need to charge. Power outlets, such as standard US or European outlets; plug types, such as USB ports or traditional electrical outlets; and voltage and wattage requirements should all be examined carefully in this process.
Durability
Travel power strips must be durable and long-lasting enough to withstand wear and tear. Choosing a sturdy and durable power strip is important if you use it frequently or in rough conditions. It can be problematic to rely on a power strip to power your devices if it often breaks down or malfunctions. In general, picking a power strip with top-notch components and sturdy construction is a good decision.
Size
The size of your travel power strip can affect its portability, outlet number, and cord length. Multiple outlets on a power strip make it easier to charge many devices at once. However, compact, lightweight power strips are easier to pack and carry. It depends on your specific needs to determine which power strip will suit you best.
Thickness
The thickness of a travel power strip is an important factor to consider. In tight spaces, such as crowded power outlets or small bags, you may find that a thinner power strip is more convenient.
A thick power strip can be more resilient and can resist greater wear and tear. A thick power strip can also handle additional outlets and features, such as surge protection, which can be helpful when traveling. However, thickness doesn't necessarily indicate superior quality or enhanced durability.
Portability
Travel power strips should be portable so that you can easily take them on trips. A lightweight, compact power strip is more convenient when packing and traveling. Additionally, carrying a power strip that is simple to hold or grip is far more practical.
Maximum capacity
The maximum capacity of a travel power strip indicates the amount of electrical current that it can safely handle. It determines how many and what kinds of gadgets you can use with your strip.
Therefore, it is a significant factor to consider. Overloading a power strip can lead to overheating and potentially cause a fire. Choosing a power strip with a higher capacity is a good idea for high-power devices, such as laptops or hair dryers.
Maximum wattage
Travel power strips have a specific maximum wattage that indicates the maximum power they can deliver to connected devices. To use a power strip safely, you should consider its maximum wattage.
The power strip may overheat if it exceeds its maximum wattage, and this can cause a fire. This factor ensures that the power strip can securely supply your gadgets with the necessary electricity without getting overheated.
Surge protection
A good power strip should have a reliable surge protector. However, most portable power strips are too small to offer considerable security. The joule rating on the box will tell you how long a specific model will withstand cumulative surges, but it won't tell you how much power might be applied to the connected equipment.
Safety features
Some power strips come equipped with additional safety features to protect your devices from electrical surges. It is important to ensure that your power strip is made of fire-resistant materials, in case the worst happens and it gets overheated.
Price vs. quality
When it comes to power strips, you get what you pay for. Low-cost power strips aren't always as dependable or long-lasting and might not provide your gadgets with the same amount of safety as expensive ones. On the contrary, expensive power strips come with some wonderful features that are pretty helpful when traveling.
Power
The power sockets and voltages vary across countries. It is important to check your destination's electrical supply information before including a regular power strip in your travel bag.
Battery life
Power strips do not have batteries, so battery life is not considered to be a significant factor. However, those who pay attention to it can consider a portable power strip, which can also store power. Since such power strips have a limited battery capacity, it's important to take into account how long the battery will last when selecting one.
Charging speed
Charge speed refers to how fast a travel power strip can deliver power to connected devices. This can be an important consideration for people with limited time. If you require fast charging, it is important to consider this feature because some power strips are made to charge devices faster than others.
How We Picked
Number of Outlets

Multiple outlets help you charge various devices, such as a phone, laptop, and camera, in one go. It's a must-have in a good power strip if you need to charge many gadgets while traveling. If you're sharing a power strip with others, as in a hotel room or at the airport, a power strip with extra outlets can be helpful.



Max. Capacity

The power strip's maximum capacity, which is measured in amperes, shows the amount of electrical current it can safely manage. The power strip may overheat if its maximum capacity is exceeded. A power strip with a higher maximum capacity is typically a good option, especially if you want to use it with high-power gadgets.



Power

The power of a power strip must be taken into account because it determines the type of devices you may safely use with it. The power strip may overheat and pose a fire risk if you use it beyond its capacity. When selecting a battery, it's crucial to consider its capacity and lifespan.



Cost-Effectiveness

It is an indispensable factor to consider. A good comparison of the costs of the chosen power strips must be carefully done. Some strips cost more, but they also offer extra features. Extremely low-cost power strips are not as dependable or long-lasting and might not provide adequate safety.

Care and Maintenance
Portable power strips need proper care and maintenance to continue operating efficiently and securely. It's crucial to adhere to the directions that come with your power strip because different models have different safety measures. To prevent mishaps or damage, use the power strip cautiously and correctly at all times.
How to use a travel power strip
To use a travel power strip, you need to plug it into a wall outlet first. After that, connect the power strip to the outlet and plug in your electronic devices. You need to ensure that the devices you plan to use with the power strip are compatible with the outlets and voltage.
Use the power strip's switch, if it has one, to turn it on. After you are done, unplug your devices and turn off the switch when you're done. After that, simply unplug the power strip from the wall outlet.
Do not plug in more devices than the number of available ports
It's crucial to avoid plugging in more devices than the travel power strip can handle because doing so overloads the power strip and causes it to break or malfunction. If your power strip is overloaded, it can pose a fire hazard.
Don't plug in more devices than the power strip is meant to handle to avoid these risks. You might require numerous power strips or an alternative charging method if you need to charge more gadgets.
Avoid overcharging your devices, as this can damage or shorten their lifespan. It's fine to leave electronic devices plugged in for several hours since most stop charging when the batteries get full. When your devices are fully charged, make sure you unplug them if you aren't going to use them anytime soon.