The Best Adjustable Wrench for 2023
A multipurpose tool for all your everyday and expert repair needs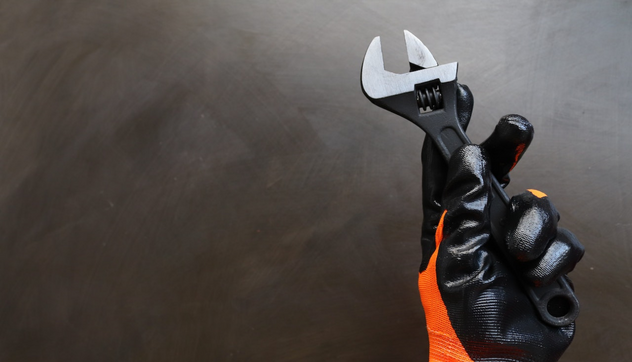 The importance of having a decent adjustable wrench in your toolkit cannot be overstated. With regard to twisting a bolt head or nut, either to level equipment or adjust fixtures and appliances, they believe that it is beneficial in resolving both difficult and straightforward problems. This is where we have seen how vital it is during our research.
We tested over 13 different wrenches from various models to help you in your choosing process whether you're a professional or do-it-yourself furniture builder, engineer, or bike owner. We want it to be simple for you to get the best adjustable and dependable wrench on the market and tighten your nuts with it. So, using this review as a guide, you may be sure to add the correct wrench to your collection of tools.
Everything We Recommend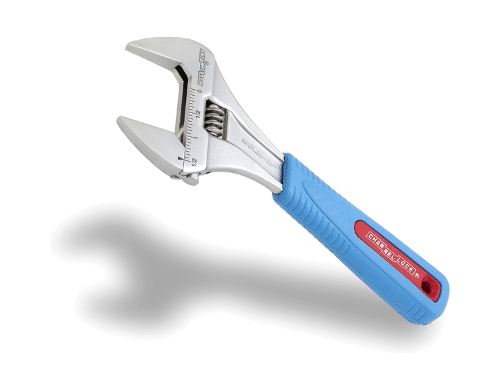 1. Best Product
Channellock 8WCB 8-Inch WideAzz Adjustable Wrench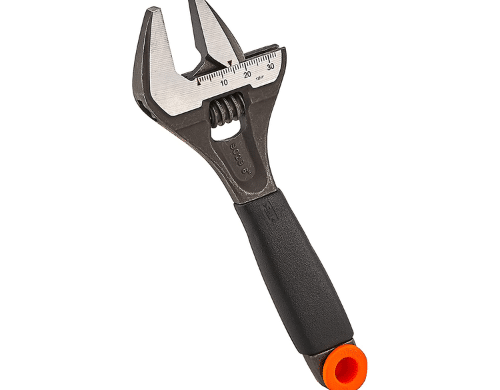 2. Runner Up
Bahco 9029 R US 6-Inch Wide Mouth Adjustable Wrench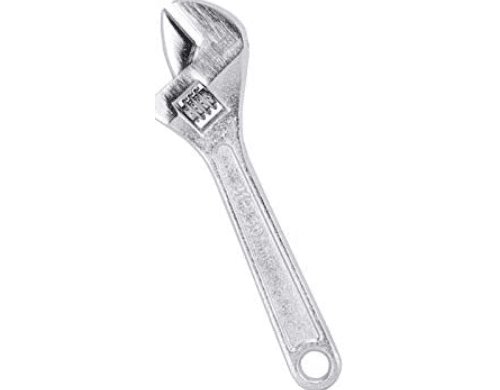 3. Cost Effective
Edward Tools Harden Adjustable Wrench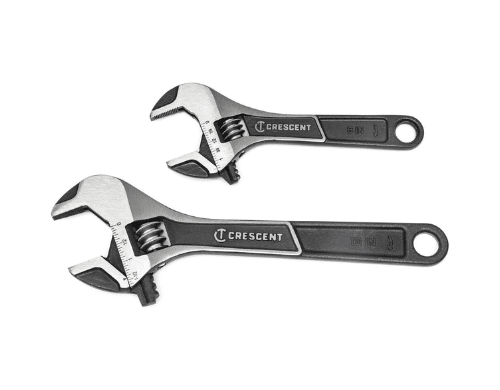 4. Almost Made the Cut
Crescent 2 Pc. Wide Jaw Adjustable Wrench Set
Who This Is For
This adjustable wrench is for anyone who needs a wrench for any kind of repairs, home repair to automotive maintenance, and all tasks.
Crescent vs adjustable wrench:
Due to the widely used Crescent brand line of adjustable wrenches, the adjustable wrench (or adjustable spanner) is known as the "Crescent wrench" in the United States and Canada. The 1915 U.S. patent for the most popular type of the adjustable wrench was assigned to the old Crescent Tool Company. It features a U-shaped profile, just like an open-end wrench. But with this adjustable tool, the opening width may be changed to accommodate fasteners of various sizes. The tool is ideal for a wide range of applications thanks to its flexibility.
Is it an essential home tool?:
An adjustable wrench is a necessary item with a specific use. To change the size of the nut or bolt you are working with, you can loosen and tighten nuts and bolts as you are making furniture.
Why You Should Trust Us
We recruited our most dependable teams of carpenters, engineers, as well as do-it-yourselfers, coworkers, and friends that have a deep understanding of hand tools, including adjustable wrenches. Next, a highly skilled carpenter tested the ten brands he had acquired to support it.
How We Picked
After extensive testing and research, we concluded that you would ultimately need to possess one. It should serve a multipurpose role for your repairs, with a jaw capacity of roughly 6 to 8 inches, allowing users to acquire the same high-quality product for diverse activities.
Size:
We looked at 8-inch standard wrenches. Your first port of call should probably be the size of the wrench and the opening range of the tool's jaws. This is what we chose so that you will be protected regardless of the size of the fasteners you must work with.
Type of handle:
Because of their slender hands and prolonged use, we removed the handles that cause excruciating pain and discomfort and replaced them with ones that maintain a firm grip. The majority of them use adjustable wrenches with rubber over-molded grips, which provide a non-slip surface and provide plenty of comfort
Jaw width/capacity:
These wrenches have a wide jaw that can be adjusted from 18 to 1 inches; the jaws open to a maximum of about 118 inches, which is adequate for most tasks but not all of them. Additionally, they have readable laser etchings on them. We selected wrenches with a larger capacity since they would provide you with a lot of versatility.
Sturdy table:
These wrenches are sturdy, dependable, and precise with a comfortable grip that reduces the likelihood of the head rattling, enabling efficient and stable operation.
Versatile:
These wrench sets contain several features that make them suitable for most daily tasks and cover a variety of jobs.
Durable:
The fact that these wrenches are composed of high-quality materials and designed to endure in demanding working settings may give you peace of mind. They are sturdy and well-built.
Design/style:
We considered for you a contemporary adjustable wrench with a thinner, improved design that facilitates working in tight locations.
Weight:
These portable wrenches are a handy, lightweight addition to your toolbox. They are powerful yet lightweight wrench.
Price:
Regardless of the capacity, the capabilities of these adjustable wrenches and their value for the money are enough. For the cost, the quality is satisfactory.
How We Picked
Size

We researched a few common sizes that occasionally could take the place of heavy-duty fasteners from reliable manufacturers, ranging in size from eight to ten wrenches and a little above.


Jaw width/capacity

Additionally, we sought out and selected wrenches with exceptionally smooth surfaces and typical wide-mouth jaw capacities that provide a great deal of flexibility.


Versatility

Instead of having a variety of different kinds of wrenches for your repair work, we would prefer that you have a single, dependable, and effective adjustable wrench that can replace ten different ones.


Price

We make sure they are affordable, of outstanding quality, and have enough features to justify their low price.

Care and Maintenance
How to clean – wash and dry?
To keep the wrenches functioning correctly, they must be cleaned. With a power washer or by hand, they can be cleaned. You can create your own cleaning solution by combining warm water and basic home components like vinegar or lemon juice. Before using or putting away, thoroughly rinse. Wrenches and sockets can be cleaned in the dishwasher, but you should wait until they have cooled. Apply a small amount of soap to each tool before putting it through an empty cycle.
How to prevent rust
Before storing your wrenches away and clearing all debris from their surfaces, be careful to dry them off, inspect them for any signs of damage, and use a powered grinder to grind off any edges that may have formed. To avoid rust and corrosion, use an all-purpose oil sparingly as a lubricant.
Where and how to store when not in use
Never keep tools in wet conditions or with grease on them since this will lead to rust or corrosion. Also, if you see any wear on your old wrenches, replace them with new ones.