The Best Headphones Under $40 for 2023
Headphones are a pair of small loudspeaker drivers. They work by converting electrical energy into sound waves and are usually worn over (or inserted) into…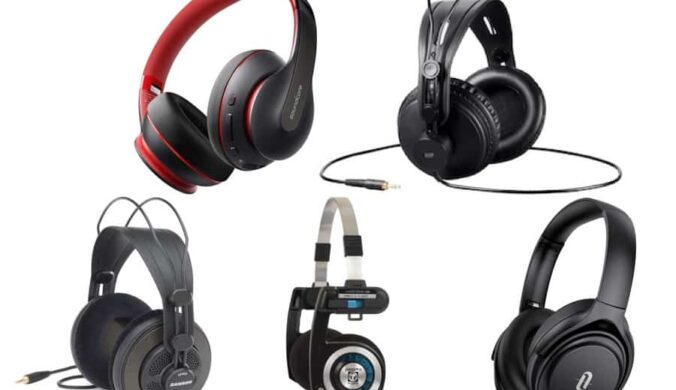 Headphones are a pair of small loudspeaker drivers. They work by converting electrical energy into sound waves and are usually worn over (or inserted) into the ears. They come in different styles and sizes and are a preferred option to a loudspeaker because they prevent the sound from being heard by other people, and are better at noise cancellation when compared to earphones. Many headsets even come with amplifiers that allow you to set the tone and volume of the sound to your preference.
Headphones also provide a sound pitch of fidelity greater than loudspeakers of similar cost. However, getting a high-quality pair of headphones that is affordable can sometimes be a challenge. As such we've found the best noise canceling, wireless, bassy, and wired headphones that can you can buy for under 40 dollars. So, if you're on the lookout for an amazing headphone that is within the budget, look no further!
Everything We Recommend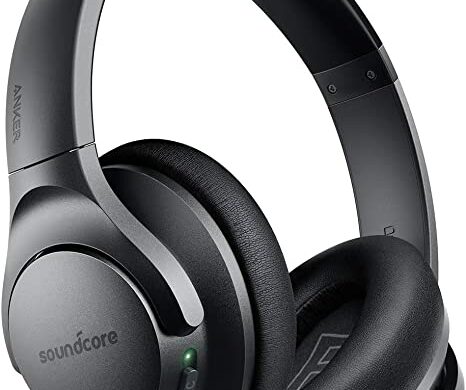 1. Best Product
Soundcore Anker Life Q20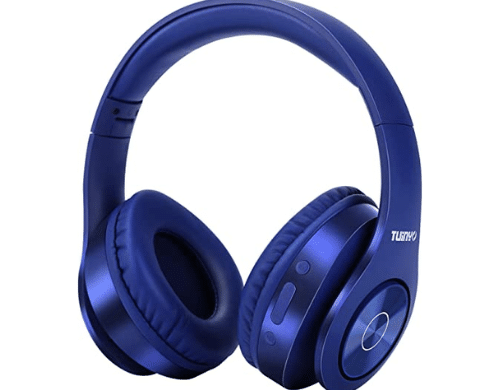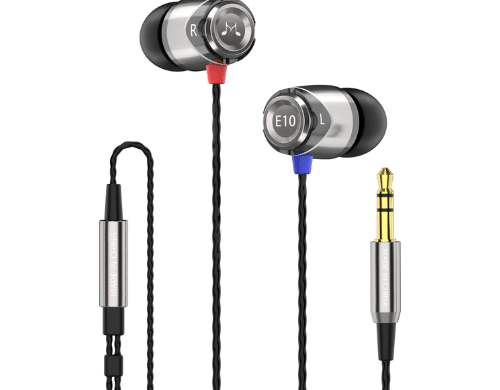 3. Cost Effective
SoundMAGIC E10 Wired Earphones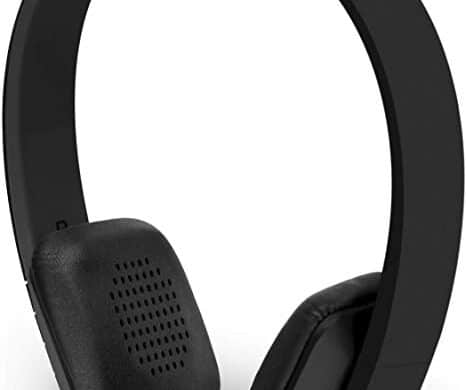 4. Almost Made the Cut
Aluratek Bluetooth
Who This Is For
The products here advertised are for people who want a device for listening to sound from mobile devices, speakers, etc confidentially.
What makes more expensive headphones better?
More expensive headphones often have better sounds, excellent build quality, profound design, and comfort. They are more expensive because they are often not mass-produced and only high-end materials are employed in their production giving them a higher sound fidelity and also ensuring that they are long-lasting.
Is it worth getting cheaper headphones?
Depending on your preference and usage, you can choose to get cheaper headphones that are affordable and offer satisfaction. If you are a gamer, for instance, you will need headphones with immersive bass and sound which might be more expensive but for a casual music listener, getting cheap headphones with good sound quality is very ideal.
Different types of headphones for online gaming or streaming
Gaming or streaming headsets must first be comfortable to wear for a long time. Unlike regular headphones, they have been designed to offer a more immersive experience and often have better sound and background noise canceling quality than other headphones. Every gamer knows that a headset that offers latency and immersive bass performance is non-negotiable. The first type of headphones for gaming/streaming we would consider here would be the wireless headphone. It is an excellent option because it offers mobility, longer battery run time, and equal latency, with an immersive sound than a microphone that does not pick up keypress sounds on the mechanical keyboard and can be used with various devices. They have far outpaced wired headphones and many gamers use this option for the flexibility it offers. Some wireless headphones like the Asus Rog come in highly recommended for gaming/streaming since they are appealing and have a lot to offer, including QUAD DAC technology. Whichever headphones you finally settle for despite the type should provide overall high sound quality.
Why You Should Trust Us
With so many cheap headphones of different styles and designs flooding the market, it can be difficult to choose the right one. When selecting our picks, we avoided headphones that are made out of low-quality materials, and that do not have a fairly balanced sound. We evaluated all our top picks to make sure they were the best options that will offer a lot of value for your money currently on the market and that are made out of long-lasting and durable materials, with top noise canceling features, for less than $40.
How We Picked
Based on the quadrants how we picked above, we scoured over thousands of previous users' experiences with different brands and evaluated their performance based on the cumulative results they got from using different brands.
Among our picks, you will find comfortable headphones that offer premium sounds with noise-isolating features. All our picks won our under $40 headphones of the year 2022 because they come with stylish designs that were made to block out lots of noise with headbands and earpads that are extremely comfortable. Apart from our picks being lightweight and in compact form with designs that are made out of durable materials. We have also included headphones with lovely balanced sounds, and lots of details with crisp clarity and quality that you will barely get from earphones under $40.
If you are a lover of adventures, we have included TUINYO, one of our picks that come with many mods, which can be adjusted to any desired level for your entertainment at an affordable price. Both wired and wireless headphones with Bluetooth connectivity have been included for your selection.
The sounds from our picks are very detailed and all come with a neutral tuning. The materials used are comfortable on the ears, adjustable, have an average battery life of eight hours, and work well with almost every genre offering you a taste of what more expensive headphones sound like. The best thing about them? They are very portable and highly affordable but with just about the same quality that only expensive brands offer.
How We Picked
Adjustability

Some earphones come with adjustable wire controls and can be adjusted to fit your head. They come with a band that goes around the head and ear cups that fit in any direction. This feature is necessary if you want the flexibility of positioning the earphone in variable settings.

Material - Comfort and Breathability

The materials used for making headphones range from PVC to plastic and silicone among others. Selecting a classical material that offers comfort and breathability is necessary which is why we have included headphones with ear-protecting materials that are enjoyable and easy on the ears

Style and Design

Many different styles and designs of headphones exist but fall into over-ear, on-ear, earbuds, and in-ear headphones. So depending on what you desire, it is important to go for one that suits your personality. We have included different styles here for your consideration

Cost-Effectiveness

You don't need to settle on low-quality headphones just because you are on a budget. We have found a variety of headphones at affordable prices that are best sellers and that are durable and safe to use.
Care and Maintenance
As a safety measure, always use headphones that will enable you to pay attention to external sounds when you are outdoors. If you plan to use your headphones daily then, before purchasing them, ensure they are the right size for your ears, are comfortable and they have good sound quality. To connect to the internet via Bluetooth simply put on the Bluetooth function of your mobile device and your headphone and pair. Do not wear if the wires are broken or loose. If a fault develops with audio connectivity or volume issues, check your settings first but if it persists please return to the product store where you purchased the item for fixing. Wipe your headphones after every use and if possible, do not let others use them. To clean it up, simply brush it lightly, taking care to remove the debris and store them neatly (keep the wires untangled) in a dry place.
Further Reading and Similar Topics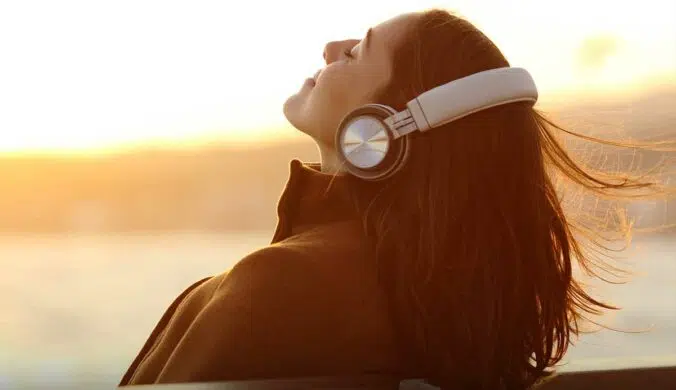 March 27, 2024
National Acoustic Soul Day
Get your guitar and headphones ready to celebrate this day full of music.