The Best Pubic Hair Trimmer for 2023
All you need to know before purchasing, listing the top three products including the best pubic hair trimmer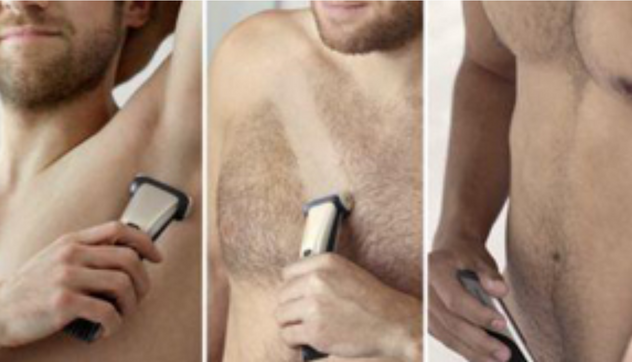 Pubic hair trimmers are designed specifically for the pubic area and feature hypoallergenic blades, adjustable trimming combs, and a waterproof design for easy cleaning. However, the market is awash with thousands of different public hair trimmers all promising to leave your skin suppler and smoother. The task lies in finding one that actually does so. As such, we've taken it upon ourselves to help you find the best pubic hair trimmer.
How We Picked
Gentle on skin

To lessen irritation and discomfort, you'll need a gentle trimmer because the skin around the pubic area is extremely sensitive. In order to make the grooming process as painless and comfortable as possible, these trimmers typically have features like rounded blades, adjustable settings, and a comfortable grip.

Preciseness/Effectiveness

Pubic hair trimmers are usually small and come with a precision cutting head to help achieve a neat and even trim. You don't want to go over the same area severally, as this may cause irritation. For better results, trim the hair with a pair of scissors and then go over the area with the trimmer.

Easy to Use

Grooming, especially trimming body hair, is a delicate affair. As such, you need a simple-to-use hair trimmer with simple controls. Some trimmers have a guard or attachment that can be adjusted to the desired length of hair. Remember to keep the trimmer clean for optimal performance.

Cost-Effectiveness

The cost-effectiveness of a pubic hair trimmer depends on the brand, quality, and features. A higher-end trimmer with more advanced features will almost always be more expensive than a basic trimmer. However, in the long run, it may be more durable and efficient, making it a more cost-effective option.
Our Top Picks
Our Top Pick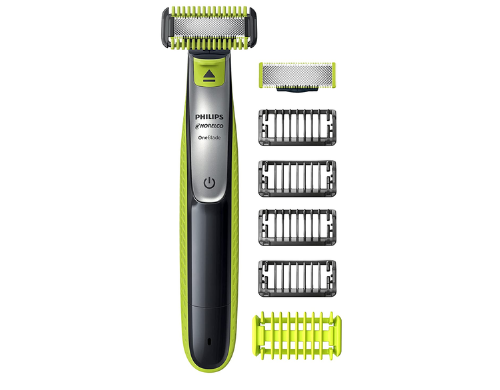 The best seller among trimmers.
This body hybrid electric trimmer and shaver leads the top customer reviews. This option is rechargeable and focuses on a trim that isn't too close but is comfortable. It includes a handle, combs for stubble, a skin guard, a power cord, and one body comb. A perfect choice for all your grooming needs!
This trimmer runs on a rechargeable battery with a 60-minute runtime. You can opt to shave with or without shaving foam.


Runner-Up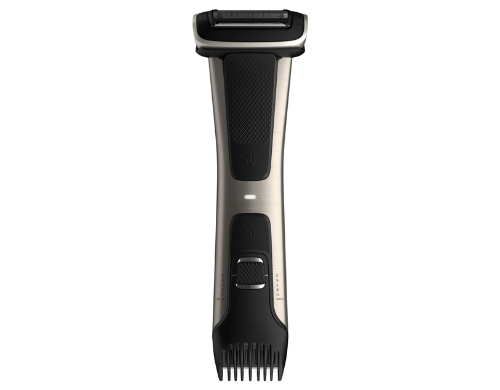 Two-sided premium designed body groomer.
Do the best with the best Phillips versatility and innovation. It comes with two rounded blades to ensure your skin is always protected. It also features five adjustable grips for your comfort. The body groomer can also be used wet or dry.
You can trim or shave in any direction thanks to the ergonomic grip, whether it's wet or dry, and with absolute control and accuracy.


Most Cost-Effective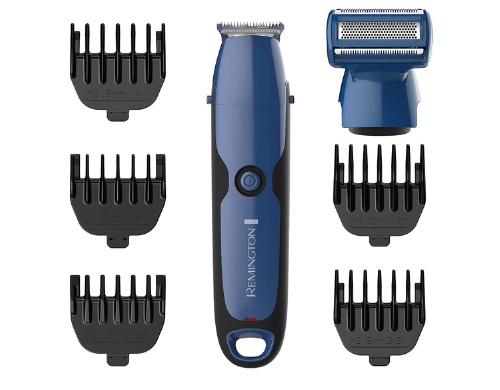 Versatile and complete grooming experience.
A versatile, well customer rate grooming kit for a great price. This can be used to groom both the face and body. With a non-slip rubber grip, it is easy and safe to use in the shower. It also has an LED charging indicator to let you know when and how much charge you have.
This versatile trimmer comes with several attachments, making it perfect for a full-body grooming experience.
Everything We Recommend
Best Pick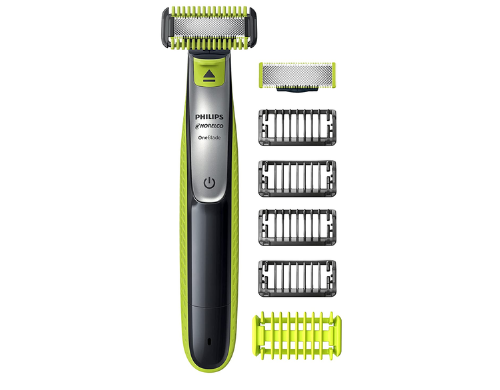 The best seller among trimmers.
$49.87
Runner Up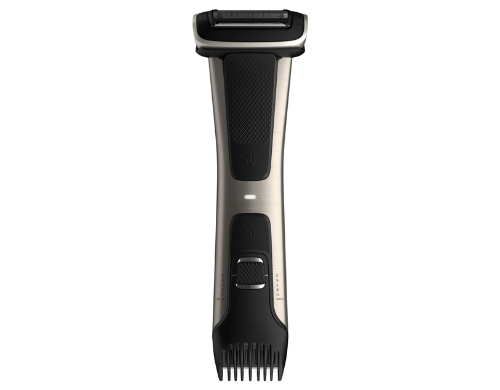 Two-sided premium designed body groomer.
Most cost-effective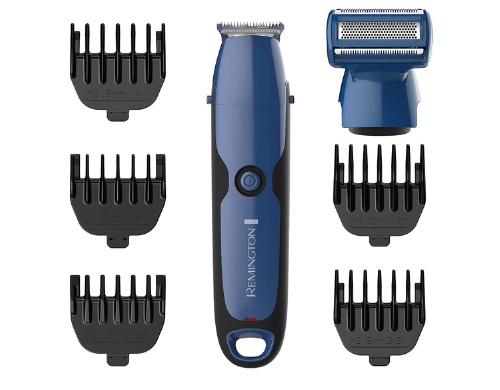 Versatile and complete grooming experience.
Who This Is For
A pubic hair trimmer is for individuals who want to maintain the hair in their pubic area. This includes both men and women who want to trim or groom their pubic hair for personal hygiene, grooming, or aesthetic reasons. Some people may use a pubic hair trimmer to trim the hair to a shorter length, while others may use it to completely remove the hair.
Are pubic hair trimmers for all genders?
Yes. Pubic hair trimmers are meant for all genders. However, you may find gender-specific options because of differences in skin sensitivity and hair texture.  We consciously reviewed trimmers that work for all genders and different hair types.
Trimmer vs hand razor
Both a trimmer and a hand razor are ideal for grooming pubic hair, but they have some differences in terms of their effectiveness and ease of use.
A trimmer uses a rotating blade to trim hair to a desired length. Trimmers are not as precise as hand razors, but they are faster and easier to use, making them a good option for people who want to maintain the hair in their pubic area without spending a lot of time on grooming.
A hand razor, on the other hand, uses a single, precise blade to cut hair close to the skin. Since it is more accurate than a trimmer, it is frequently used to get a closer shave. However, because it can easily irritate or injure, using it also calls for more skill and caution.
The decision between a trimmer and a hand razor will ultimately come down to personal taste and how much time and effort you are willing to put into grooming.
Why You Should Trust Us
This research is based on hundreds of customer reviews and expert opinions. We carefully analyze the comments about quality and features, considering how effective and precise those picks are.
How We Picked
Gentle on Skin
We already mentioned the convenience of a public hair trimmer over a hand razor; razors can pose risks to your skin, and good public hair trimmers usually don't. If it harms your skin, it is not a good choice at all. A trimmer has to be gentle on your skin, offering safety and comfort. It matters for any skincare habit.
Preciseness of shave
It's possible you are thinking about trimming or shaving whole areas, but different people may have other design ideas. The preciseness of shaving is necessary when you want to keep or make facial hair styles, for example, and it is the same for body hair down below. The more precise it is, the more you can ensure that you're not shaving somewhere you don't want to.
Sharpness of blades
Regarding public hair trimmers' blade sharpness, it is necessary to consider how sharp they are and how long they remain sharp. When it comes to blades, consider the possibilities that they offer you for efficiency and longevity. We did not find options offering blade replacement.
Effectiveness of shave
The best pubic hair trimmer's effectiveness is measured by how much hair length it cuts. For this reason, there are a lot of choices that provide hair size adjustment through combs. The presence of some hair could be a choice for the ones who enjoy it.
Number of blades
Trimmers have systems that make it hard or impossible to count blades sometimes. Most razors have three or two blades that effectively improve shaving. Public hair trimmers' blades can be linear, leaf, or rotative. Leaf blades are like floating blades behind a protective metal structure that avoids blades from harming your skin. The linear ones are similar to blades moving side-to-side to cut. And round blades are composed of smaller blades behind a protective metal structure that shaves hair in a circular movement.
Easy to use
Most hair trimmers are simple to use. There's no secret. Apply it against the hair you want to shave, and you're done. What comes later is the difficult point: cleaning and maintaining it. Some low-rating reviews are direct to the point, the trimmer can be effective and easy to use, but if you struggle or take too much time to clean it, we can consider it a no-deal.
Ergonomic shape
The best pubic hair trimmer's shape must be easy to handle, especially to shave pubic hair areas. Good ergonomic choices can make it easier to clean some body parts where you don't want hair and are difficult areas to reach.
Price vs Quality
With a simple search on the web, you can find thousands of trimmer possibilities and some cheap ones. But when it comes to personal care, it is better to ensure that you are investing enough to avoid skin irritation or even worse problems.
Durability
A trimmer's durability is related to its battery life, not only the time you spend using it but also how many times you can recharge it.
If it's electric and wired, battery life is not a problem, but you might consider that it's not going to be so easy to handle, and durability will be related to the quality and sharpness of the blades. We went deep into that research to provide you with the most long-lasting picks possible.
Reusable
Reusability is one of the most important characteristics considered in our picks. It is senseless investing considerable money in something you use only once or twice.
Style/Design
Good trimmers options offer different design possibilities, such as hair size adjustment through different combs if you don't want to remove complete areas.
Noise
Noisy trimmers can be a real problem. While using them late at night, you need to be aware of whether it's bothering someone trying to sleep, it can be your partner or even your neighbor.
Power
Its voltage will determine how powerful it is. It is expected of a decent pubic hair trimmer to be able to shave any different kinds of hair in length and shape.
Battery life
We're talking about small electronic devices meant to be ergonomic and easy to handle. Also, consider that they are often used depending on your needs. So don't expect big, long-lasting batteries. It is common to start having problems with their batteries within a year or two.
Charging Time
Fast charging is something that makes the difference in a pubic hair trimmer. Considering battery life, usually, it is not as long-lasting as other personal care devices. Overcharging it can make its life even shorter. A complete trimmer charge should be fast enough to avoid you from forgetting while it is charging.
Care and Maintenance
Cleaning your trimmer
Clean trimmers are longer-lasting, and hygiene is always welcome in personal care. Depending on your choice, it can be easier or harder to clean it. Anyway, it is better to clean it at least once a week.
Removing hair from blades
Some hair trimmers come with plastic bristle brushes, specially made for this kind of care. Use it to remove bits of hair that fall between your trimmer blades. If it is waterproof, you can easily do this job using water and liquid soap. Otherwise, you can find spray cleaners specifically made for that use.
After it is clean, always remember to apply a blade lubricant, it ensures it will not overheat or overwork the mechanics of your trimmer.
Also, remember some care while cleaning your trimmer: never touch your trimmer's blades because you can cut yourself. And to be safe from any injury while maintaining your trimmer, ensure it is off, unplug it if it is wired, or ensure it has no battery charge.
Avoiding nicking or cutting the skin
Do not think public hair trimmers can not damage or harm your skin. Remember to be aware of some care you need to take to avoid getting unexpected nicks and cuts:
Standing while trimming is safer than sitting or lying down, offering you a better vision of the body area.
When shaving pubic areas, always do it yourself. It can be a kind gesture to help a partner, but no one is better than you when it comes to understanding their sensibility to the pressure, rhythm, and direction of movement.
Trim excess hair before using a trimmer
Something you can do to help is trim excessive hair. If you are not used to shaving, the hair down there is probably long. You can get better results if you trim excessively long hair before using your pubic hair trimmer. Use scissors or possibly adjust the hair length in your trimmer with higher combs.
After getting rid of excessive hair, remember that in your whole body, one of the most sensitive parts of your skin is under your pubic hair. Never trim or shave against the grain. It can irritate your skin, cause redness, and contribute to ingrown hair. Follow the direction of your hair growth.
Using creams or oils before and/or after shaving
Other things to consider are some before and after care, such as exfoliation and creams for your skin. Shaving creams can make your job easier while taking care of your skin, but be aware when shaving pubic hair. Female shaving creams are more recommended than male ones. This is because most male shaving creams are often perfumed. It causes stinging and irritation when applied to a more sensitive area.
Mild and non-perfumed are always better choices. Consider using baby oil and aloe vera to prevent pimples and inflamed skin after shaving.
Exfoliating before and/or after shaving
Exfoliating your skin helps you avoid ingrown hairs. When cut hair curls back under your skin, it causes redness and swelling, becoming itchy and painful. Exfoliate before shaving and remove dead skin that may cause it. You can use exfoliating gloves or a loofah. Scrub the area you are about to trim. After shaving, remember to do it more lightly and carefully. By doing it, you keep your skin more healthy and more good-looking.
Last but not least, never trim yourself while in a rush. We're talking about delicate body parts and sensitive skin. Do it with patience and pay attention to the details.