The Best Budget Digital Piano for Beginners for 2023
Explore your musical side with this list, with several products leading to the best budget-friendly digital piano for beginners.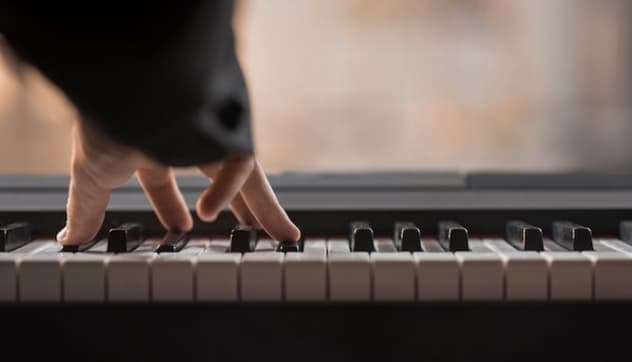 Music can be therapeutic in more ways than you can imagine. And there's never a bad time to learn a new skill. With one of these best budget digital pianos for beginners, you can embark on an exhilarating journey of discovery! ​​
A digital piano is an electronic keyboard instrument that was created primarily as a substitute for the conventional acoustic piano. Digital pianos use pre-recorded acoustic piano sounds that are then played back through an internal loudspeaker. Weighted keys also help simulate the sensation of an acoustic piano. Some digital pianos resemble upright or grand pianos, while others do not. As such, there is something for everyone!
Their benefits over an acoustic piano include being lighter, smaller, and cheaper. Additionally, digital pianos don't require tuning. This makes a digital piano the perfect learning instrument.
Everything We Recommend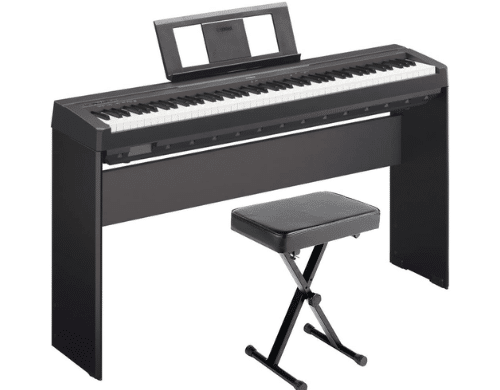 1. Best Product
YAMAHA P45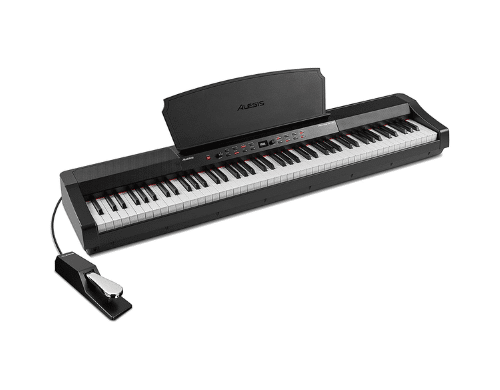 2. Runner Up
Alesis Prestige Artist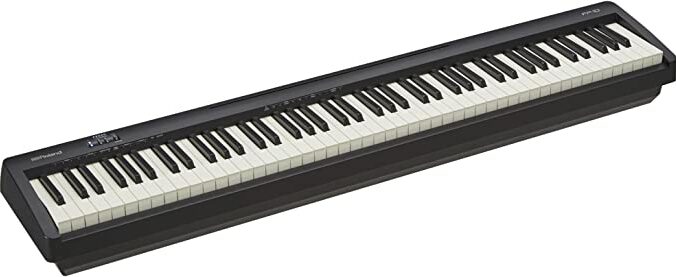 4. Almost Made the Cut
Roland FP-10
Who This Is For
This list is for anyone looking for the best budget digital pianos for beginners within a pocket-friendly range.
Digital piano vs. real piano
The real piano is a traditional instrument in which strings are struck by wooden hammers as keys are pressed. They are usually grand and upright. The digital piano is an electronic version of the real piano. This is also played using a keyboard, but the sound is produced through speakers that play pre-recorded tunes.
Is a digital piano the same as a keyboard
Digital pianos are made specifically to emulate the sound and feel of acoustic pianos, and often even to look like them. On the other hand, keyboards typically provide a broader variety of sounds but rarely resemble an acoustic piano in terms of feel or appearance.
What is the lifespan of a budget digital piano?
The lifespan of a budget digital piano can vary depending on several factors such as the quality of materials used, frequency of use, maintenance, and storage conditions. In general, a budget digital piano can last anywhere from 3 to 10 years or more.
Why You Should Trust Us
We understand that the process of picking up a new skill or a new product can be an extreme sport. Lucky for you, we took it upon ourselves and conducted extensive research. We identified the list of non-negotiables when it comes to the best budget digital piano for beginners and curated a holistic and reliable list for you.
How We Picked
In the process of curating this list, we evaluated digital pianos across a well-rounded set of characteristics that are integral to the experience. We looked for digital pianos with good sound quality, power, and volume controls. We also took into account the quality of their style and design, as well as their weight and level of portability.
Since we had beginners in mind, it was important for the search to factor in how easy to use and easy to set up the digital pianos are. Digital pianos with recording options and sound libraries got extra points for being good for beginner players. The touch sensitivity and weight of keys also had an important role to play.
We relied on past user experiences and customer reviews to make this list well-researched and credible, bringing you reliable picks for your next purchase.
How We Picked
Sound Quality

Sound quality is of the utmost importance when it comes to buying a musical instrument. Since the sounds are pre-recorded and played back, it's essential to pick a digital piano with good sound quality.

Size/Weight/Portability

While significantly lighter and more portable than the original piano, digital pianos come in various weights and sizes. We searched for the most user-friendly-sized options that are also easy to carry.

Style/Design

When choosing an instrument, a sleek and sophisticated design can add to the overall experience of it. We factored this segment into our choice as well.

Cost-Effectiveness

There is a sense of risk with each new skill you attempt to take up. As you try it out and figure out if it's for you, it's best to choose a product that is budget-friendly and has all the important characteristics of its category.
Care and Maintenance
Just like any instrument, digital pianos need decent care and maintenance. Your digital piano's health and longevity depend on its exposure to moisture, humidity, sunlight, and a sharp reduction or change in temperature. Choose the location, area of the house, or room for the piano suitably. Your instrument needs frequent and routine cleaning and dusting.
A cover is not something you should only use if you're transporting your instrument or storing it away for a while. Every minute when you aren't playing the piano, you need to have a cover over it. Use warm water, a little dish soap, and soft, clean clothes to clean your digital piano properly and make it last longer. You also need to replace broken keys as soon as possible. Getting a stand for your piano will also help keep it safe and sturdy.
Sources and Research