The Best Combination Square for 2023
With a combination square, you can take accurate measurements of anything in your house, and will become the handyman of the street!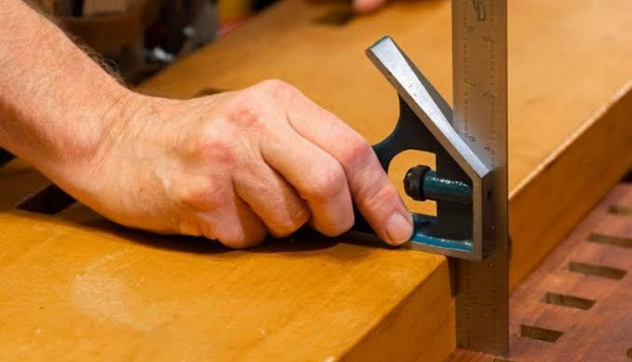 A combination square is a versatile measuring tool that can be used for various tasks such as measuring depth, checking the accuracy of angles, and more. With the aid of its spirit level vial, it can also determine level and plumb. These little tools are also incredibly useful for stonemasonry, welding, and woodworking. Although the better ones might be expensive, there are several reliable options that cost much less. Choosing the right combination square from the many options is not easy. However, we made it easier by gathering a few top picks available on the market.
Everything We Recommend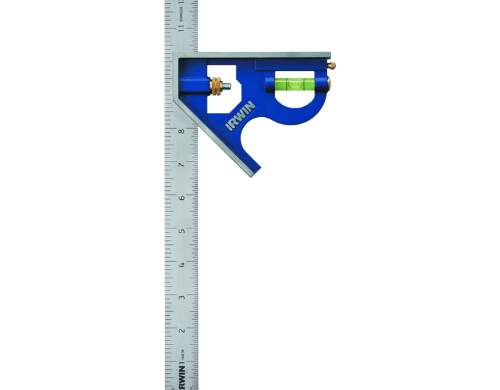 1. Best Product
Irwin Tools 1794469 Combination Square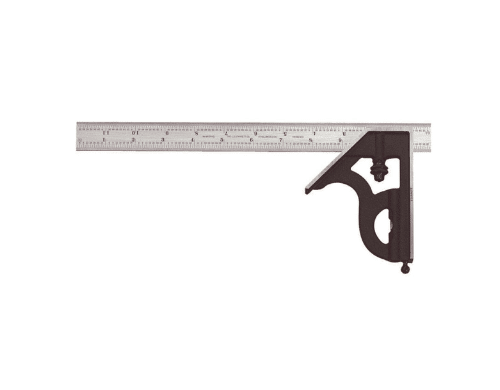 2. Runner Up
Starrett-11H-12-4R Combination Square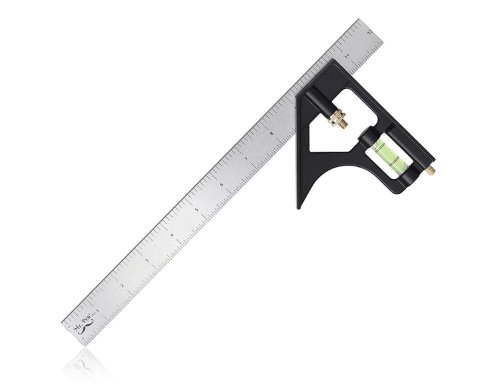 3. Cost Effective
Mr. Pen Combination Square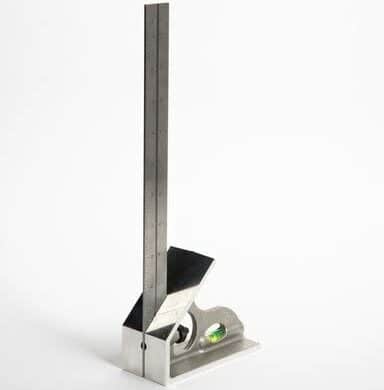 4. Almost Made the Cut
LaSquare Machinist Combination Square
Who This Is For
If you work in a technical field like carpentry or are a technical student, you need several tools. A miter square, a try square, a plumb, and a rule can be used as a straight edge and as measuring tools for inside and outside angles. However, a combination square does all these tasks.  Its straightforward bubble level can show plumb and level while measuring length and depth, checking square and 45-degree angles.
Zinc body vs. cast iron body
Zinc combination squares are less expensive and more rust-resistant than cast iron ones. However, they are also less accurate and less durable. Cast iron and steel heads are also significantly heavier but incredibly durable. To prevent rust, clean them after each use. However, because zinc is dependable and easy to calibrate, they are great for general household use. And just to be clear, they are worthwhile investing in.
Do I really need a combination square if I'm not into carpentry?
A combination square is a multipurpose measuring tool that is generally used to check the accuracy of a 90° and 45° angle, determine the center of a circular object, locate depth, and take straightforward distance measurements. With the aid of its spirit level vial, it can also be used to determine level and plumb. Therefore, experts in stonemasonry and metalworking can also use combination squares to produce precise outcomes.
Why You Should Trust Us
We reached out to specialists with up to five years of expertise in the building sector, particularly in carpentry. We also made sure that they frequently utilized combination squares while measuring and cutting during their years of practice. Additionally, we looked for a variety of consumer reviews online based on their needs, grievances, pains, satisfactions, and preferences. It can be challenging to know what characteristics to watch out for because combo squares appear so identical at first glance. As a result, we looked into several models and narrowed them down to four of the best combination squares.
How We Picked
Length and size
Combination squares often come in four sizes. While the four and six-inch squares are perfect for carrying around on your tool belt and are helpful for small jobs, they might not be long enough for other tasks. The 16-inch models are significant for higher work that the 12-inch models are insufficient for. However, the 12-inch models are ideal for medium applications and possibly the most adaptable. A 24-inch model will be a better option if you anticipate working with large workpieces.
Ease of use
As far as measures for building go, combination squares are generally flexible. Simply knowing what the measurements read makes them quite simple to operate. When measuring the length, height, or depth of recesses, you can use the ruler or the handle as a foundation. Check or mark 45- and 90-degree angles using the "square" section, and the level using the bubble.
Accuracy and reliability
Your combination square must guarantee accurate results, and this is quite crucial. The manufacturing process and material of the square both affect accuracy. Take into account, as well, the blade's divisions. Also, blades and markings punched out of the same sheet of metal for inexpensive combo squares can have a slight blur.
Price
Although combination squares come with different price tags, they are within most people's budgets. Consequently, a college student should be able to afford one. You can purchase a nice device for under a hundred bucks if you only need one for home or personal use. However, if you want to improve the quality and accuracy of your work, choose a more effective and high-quality model. These are more expensive.
Durability
The resilience of your combo Square's construction depends on the materials used and the level of craftsmanship. Therefore, to avoid inaccurate measurements, make sure the square's head is secure.
Overall build + design
Combination squares are available in a limited number of designs and are useful in a variety of situations due to their replaceable heads. Consequently, you can change to a protractor head or a center head depending on your project needs. Regardless of the model you choose, make sure it is accurate and robust enough to achieve versatility, especially if you want to work on a challenging project.
How We Picked
Length

A typical length of a combination square is around 12 inches, but they can range from 6 inches to 24 inches. Longer squares are ideal for larger projects, while shorter squares are for more precise tasks. The length of the square will depend on the specific task you are using it for.

Accuracy

A combination square of high quality can measure accurately to within 0.001 to 0.005 inches per inch. To ensure the most accuracy, hold the square firmly with the blade locked in place before taking a measurement.

Calibration On Blade

It is crucial to check that the markings on the blade correspond to the corresponding measurements on the square's body. This is crucial because it guarantees that when the square is used, accurate measurements are provided.

Price

Combination squares are available at a range of prices to fit any budget. The price of a tool typically reflects its precision and durability, with more expensive models being more precise and durable.
Care and Maintenance
How to clean your combination square
Using your combination square on a construction site, in particular, increases the possibility of it becoming dirty. Cleaning your tools right away after usage is always a good idea. To eliminate deposits, you must periodically disassemble and clean the parts with a nonabrasive scourer and a little spirit or rubbing alcohol.
Where and how to store when not in use
You must keep your combination square clean and properly protected from damage and yourself from harm. Most of the time, if your bench has a well, you can keep it secure. Nevertheless, you can utilize a box if you only work with wood occasionally.
Blade care
As soon as the blade is dry, lightly lubricate it with paste wax by wiping it over the slide. When not in use, be careful to set it down on a flat surface. Never strike any objects with your blade.
Sources and Research