The Best High-End Range for 2023
Indulge in the luxury of perfectly cooked meals with the best high-end ranges available on the market in 2023.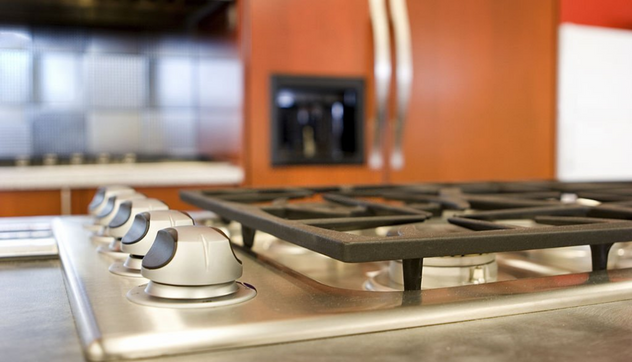 If you are looking to upgrade your kitchen with premium appliances, a high-end range is a great option. These stylish and functional ranges offer more flexibility than regular stoves and can also increase your home's value. The best high-end range comes with useful features like air-frying options and light-up knobs. They also operate intuitively and quickly to consistently produce the same results. When buying a high-end range, it is important to conduct adequate research, as it is hard to select a single model that will work well in every kitchen. To make the choice a tad easier, here are a few options that are worth your investment.
Everything We Recommend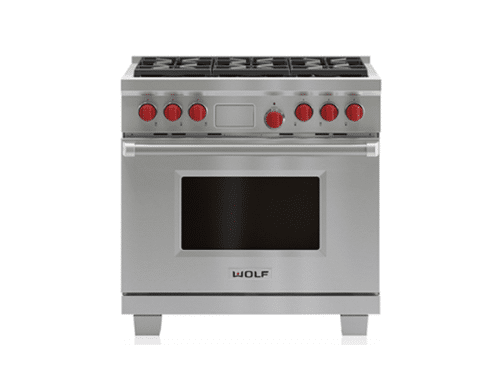 1. Best Product
Wolf DF366-LP Range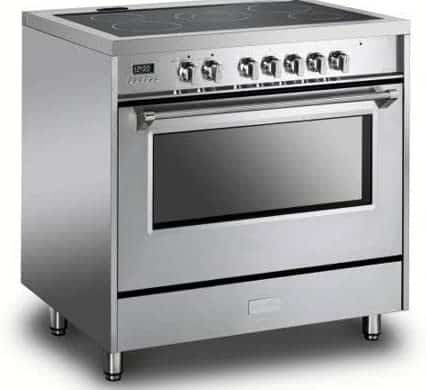 2. Runner Up
Verona Designer Series VDFSEE365SS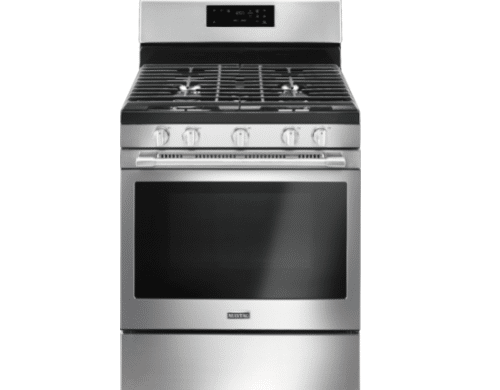 3. Cost Effective
MayTag MGR6600FZ Range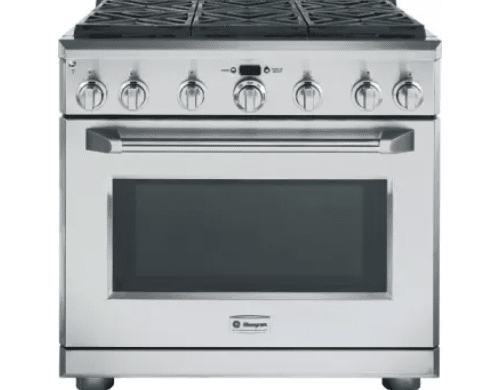 4. Almost Made the Cut
Monogram ZDP366NPSS Range
Who This Is For
The best high-end ranges are ideal for those who have a sizable budget and want a durable stove that also makes a style statement. While upgrading to a more expensive range will not magically make you a master chef in the kitchen, it will provide you with greater power, precision, and flexibility. A nice sear on meat or melting chocolate without burning it can become much simpler in such a situation. The aesthetic value of your kitchen and, by extension, your home, will increase with the purchase of a high-end range.
Electric vs. gas ranges
Both electric and gas ranges have heating elements, but gas ranges use an open flame. Using a gas stovetop has its advantages, such as the speed with which you can switch between heat settings. An electric oven has the advantage of providing more consistent and dry heat, making it better for baking and roasting.
The instantaneous response of a gas burner to your on/off switch grants you great control over the cooking temperature. It takes longer for a pan to heat up on an electric burner, and you will have to remove the pan from the heat source if the sauce bubbles over. Bringing a large pot of water to a boil for pasta, for example, takes a long time on a gas stovetop but much less time on an electric stovetop. Despite the common belief that electric ovens bake more evenly, modern gas ovens are perfectly capable of producing delicious results.
Are more expensive ranges better?
Although lower-priced appliances will suffice, those with a passion for the kitchen will find that the performance of their high-end counterparts is far superior. Unlike cheaper models, high-end ranges and ovens maintain a steady temperature and uniform heat distribution. This means that, while in some cases, expensive does not always equal higher quality, with ranges, you are sure to get more features and expect a lot more for the luxury you have purchased.
Why You Should Trust Us
All of our picks are based on extensive research, including expert and consumer evaluations of various ovens and stoves. We put many different high-end ranges through their paces in real-world kitchen scenarios after making our final selection. We also looked for models with a track record of reliable performance and practical features, in both gas and electric, and across a wide price range, consulting both expert and consumer reviews.
How We Picked
Max. temperature
The options we chose have varying numbers of ovens. As a result, you are free to pick the exact quantity that best meets your requirements and preferences. Each one works quickly and efficiently to provide delicious dishes. These stoves have varying heat settings so that you can cook a variety of meals. They are versatile enough to employ in a wide variety of frying, baking, and other cooking applications.
Heat insulation
We checked for the ability of the range to provide heat insulation. The majority of dishes require preheating. Therefore, rapid preheating is essential when life is hectic. Nowadays, a convection oven is standard on most ranges (a fan that circulates the air inside the oven for even cooking). True convection, where additional heating components are not required, is not present in all models. 
Energy efficiency
When looking for a new high-end range, performance in the kitchen is crucial. You need a high-powered oven and stovetop to complete a variety of recipes. When evaluating an oven, we consider criteria such as the capacity to evenly distribute heat and moisture throughout the cooking cavity.
Having different levels of heat output for the several burners on the stovetop is essential. It is important to be able to control the temperature, from extremely high for a quick sear to extremely low for a slow simmer or melting. Our experience has shown us that a grill's quality can make or break a meal.
Electric or gas
In some cases, you might not be able to choose the type of range you want to use. You need a location close to a natural gas line for the straightforward installation of a gas range. An LP tank is an alternative for homeowners with yards who want to store their gas supply on-site. However, if your home has a gas range and you want to install an electric one, you may need to have an electrician come in and install a new circuit. An electric range's power needs are greater than what a standard wall socket can supply.
Size
The dimensions and setup of your new appliances are crucial considerations for any kitchen renovation or replacement. Our brands cover the gamut from compact 24 inches to extra-large 66 inches, so you can get exactly what you are looking for in terms of size and capacity. The number of burners on a range decreases as its width decreases; a medium-sized range (around 36 inches) can supply a respectable six burners. Anything more substantial will have an additional oven and, usually, a grill or griddle.
Capacity
Whether you are looking for a small range or one with six burners and more, performance is paramount. You will not need more than two power burners with a combined output of 18,000 BTUs to deliver the energy and heat you need to complete any of your tasks. You may find dual-fuel, induction, and all-gas stoves on the market nowadays.
Due to their hybrid nature, dual-fuel ranges combine the best features of gas and electric cooking to give an instantaneous reaction and steady heat. Whether you want to use natural gas or propane, both are available for use in all-gas ranges. Comparatively, the dual-fuel range has fewer unique features available to consumers. Last but not least, induction stoves are more expensive but will speed up the cooking process and produce delicious results.
Number of stove tops
Cooking capacity is directly proportional to the number of burners on a range. You can select the ideal range among those that feature four, five, or six cooking surfaces.
Easy to install
In addition to being user-friendly, we considered the range's elimination of the need for learning curves or formal instruction. In addition, we checked if they included an understandable manual that makes setting them up a pleasure.
Style
We considered the range's capacity to give your kitchen a more sophisticated look and feel with their sleek designs.
Price vs. quality
The ability to trust your high-end range is crucial. Numerous buyers have been let down by stoves that seemed like a good idea at the time but which ultimately did not live up to their expectations over time. Numerous reputable manufacturers back their products with lengthy guarantees that pay for repairs or replacement if anything goes wrong with your range. Assuming the quality of their products, the brand is willing to back them up with a warranty. Even though the ranges are expensive products, we considered their features against quality to make sure you have the best options available.
How We Picked
Max. Temperature

Most home ovens are safe up to 500°F. It is likely that they could withstand even higher temperatures. Except for maybe self-cleaning ovens that reduce spills and residue to ash, no meal made in domestic ovens needs these kinds of temperatures.

Size

The size of the range you choose will often depend on your preferences and the size of your kitchen. Larger ranges can accommodate more than one person at a time and are typically about 100 cm wide. The additional two cooking zones can be added to the typical four found on most surfaces, thanks to the larger surface area.

Style

Restaurant-style commercial grills are still relatively common. Stainless steel is still the most popular material for pricey ranges and has become the de facto standard for appliance finishes. You can still find a good high-end range of earthy colors.

Cost-Effectiveness

We calculate the worth of each range by accounting for its effectiveness, quality, and purchase and maintenance costs. We evaluated the features to make sure they were cost-effective and the quality.
Care and Maintenance
How to clean a range
When cleaning your oven, start by wiping down the filters. Filters are above the stovetop in most ovens. Bring a pot of water to a boil, making sure it is big enough to accommodate your filters. If the pot is too small, boil the filter on both sides. One tablespoon at a time, add the baking soda until you have added half a cup. If you add too much baking soda in one go, fizzing can occur.
If your filters are extremely grimy, you can even add some dishwashing liquid. To sterilize the filters, boil them for 10 minutes in water. Use a brush to remove any residual oil in the sink. Return the filters to the stove and dispose of the oily water in the right manner.
How often to clean your high-end gas range
Wipe down your high-end range after cooking every meal. However, deep cleaning is ideal every few weeks. However, the frequency of cleaning depends on how often and how much you cook. In the event of a spill quickly clean it to prevent stains. Even if you have a home warranty, it is always a good idea to give your range a good deep clean.
Avoid cleaning fluids getting in contact with the eyes
Wear safety gear when working with select cleaning and maintenance products. Please use these cleaning products with caution and protective eyewear. Do not rub your eyes while cleaning, and store them where children cannot access them.
In the case of eye contact
Follow these instructions immediately if you get chemical splashes in your eye. Splash some water in your eyes. Use the tap water and let it run for at least 20 minutes while keeping it clean and warm. Apply the method that saves you the most time: Take a shower, and direct the water's soft stream onto your forehead, right above the eye.
Alternatively, if both of your eyes are watering, you can aim the stream at the bridge of your nose. Reduce the angle of your head and lower it. Then, place the eye that has been afflicted under a running faucet with its lids held open. A workplace eye-rinse station should be used if one is available.
Wear gloves when cleaning a high-end gas range
Cleaning is made considerably simpler when you wear rubber gloves to protect the hands and facilitate the scrubbing. As an additional precaution, always use oven cleaning products with gloves on due to the presence of dangerous compounds in many store-bought brands.
Use heat-resistant gloves when the range is on
Heatproof gloves and heat-resistant gloves are offered for use in a variety of circumstances involving thermal hazards. Using heat-resistant gloves or heat-proof gloves will protect your hands from burns and thermal harm, allowing you to work safely and enabling you to operate your range with ease in a safer environment.
How to install a high-end gas range
With the necessary equipment and safety measures in place, installing an electric or gas range is a doable home improvement project. Having a second set of hands is useful when relocating heavy kitchen appliances like electric and gas ranges. Whether you are installing a gas or electric stove, the first step is to measure the stove's dimensions and your cutout space to make sure they match. 
When installing a range, keep in mind the variations in size and location between slide-in and freestanding models. The feet of both built-in and slide-in ranges can be adjusted to facilitate proper alignment and leveling of the cooktop with the countertop. Anti-tilt safety brackets come with a slide-in or drop-in range to ensure the range has a secure fit. Take careful note of where the brackets are supposed to go when you read the manufacturer's instructions and make sure that you have a secure spot in the aperture to attach them to the cabinets, the wall, and/or the floor. 
A dedicated 240-volt circuit with 40 or 50-ampere service that plugs into a junction box or receptacle within 4 feet of where the range will be installed is necessary for the operation of any electric range. Connect either the three- or four-wire setups to their respective colors to determine your working range. Turn off the breaker for the stove's circuit once you have finished hooking up the wires. Follow this by connecting the power cord to an available wall plug. Because of their weight and dimensions, most electric ranges are bulky and require two people to move. 
Checking for gas leaks
If you want to be safe, have a professional check the pipe for gas leaks. Unfortunately, a gas leak might not always be obvious to the nose. Put the stove back on the burner. Put a gas leak detector spray on the threaded connection. If you see any bubbles, you need to cut off the gas and get in touch with a pro right away. To detect a gas leak, you can also use a bucket of soapy warm water.
Sources and Research