The Best Electronic Keypad Doorlock for 2023
These premium electronic keypad door locks are a great alternative to conventional keys.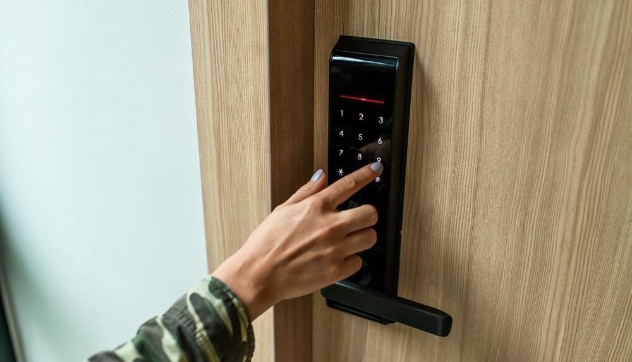 As a homeowner, you must do everything possible to keep your property secure at all times. One of the ways you can go about this is by securing all the entryways of your home, especially your front door. Given how cumbersome keychains are, electronic keypad door locks are an excellent alternative.
With these keyless keypads, you are guaranteed a higher level of protection and convenience. In this article, we get to review some of the best electronic keypad door locks. Read on to learn more!
Everything We Recommend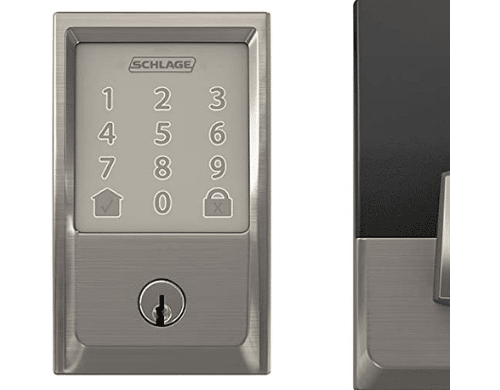 1. Best Product
Schlage Encode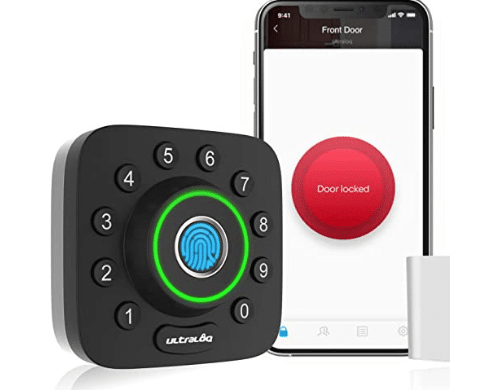 2. Runner Up
ULTRALOQ U-Bolt Pro + Bridge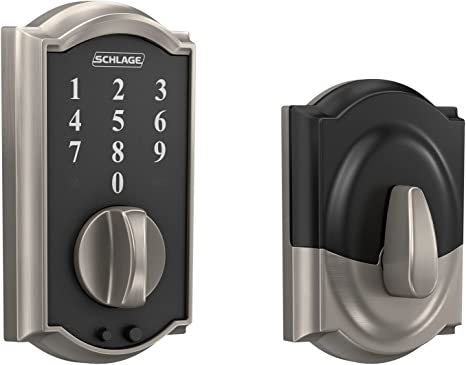 3. Cost Effective
Schlage BE375 CAM 619 Touch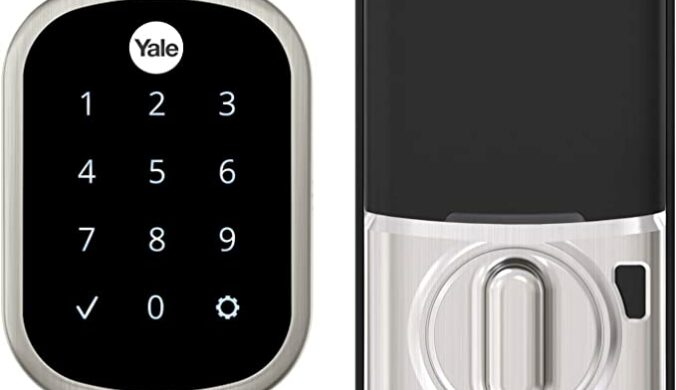 4. Almost Made the Cut
Yale Assure Lock SL
Who This Is For
Electronic keypad door locks are for individuals looking to amp up their home security game. These tools are uniquely crafted to reinforce protection at the entryways of your homes using encoded security systems alongside other possible means of entry.
You can never be too safe, and the suggested products give you a great new, easy way to safeguard your property.
Digital lock vs. normal lock
You don't need rocket science to be able to differentiate between how a regular door lock operates versus how a digital door lock operates. The difference is clear and simple.
Although both systems are similar in terms of how their locking/latch mechanisms work, they are worlds apart when it comes to how they get unlocked.
Normal locks are the good old-fashion key locks and deadbolts we are used to, and most likely currently have in our homes. They only require the same key or a very similarly crafted one to be unlocked.
On the other hand, digital locks use various digital systems such as fingerprints, passcodes, and security tokens as added security measures before they are opened. Therefore, you will have to be aware of or have access to such information before you can unlock the door. This makes digital locks a more secure system than normal locks.
Are they safer?
Digital locks are 100% safer than regular door locks. Although you can never be guaranteed complete safety, these devices go a long way in safeguarding your property without doing too much. They are straightforward and use technologically advanced features that set them apart from other lock systems.
With a digital lock, you only need one solid device or more (depending on how many entryways you plan on digitalizing), and those with the highest security grades have the least chance of being manipulated due to their advanced locking systems.
Regular locks only require the right key or at least one that looks very similar.
Is it worth splurging on?
Is safety ever really a concept you splurge on? Security should be one of our topmost priorities as human beings, particularly when it comes to our property, family, and loved ones.
These systems aren't made to protect just anything; they are built to keep your homes safe with extra security measures. So, if you can afford to beef up your home security, investing in a digital door lock is one of the first ways to go.
Why You Should Trust Us
When it comes to safety, we don't play. We always know the best ways to go about it and the right tools to get us there. Our properties are cherished assets that we have worked so hard to acquire, and we should not, in any way, be feeble about safeguarding them.
That is why we make it a mission to research, discover, and test valuable security systems that help us protect our homes in order to suggest only the best of the best to you in these detailed reviews.
How We Picked
When it comes to any tech device, it's easy to feel overwhelmed and confused. Luckily, you have us to break down all the gibberish into basic terms anyone can understand.
We will also highlight the important things to look out for and what we personally considered when selecting the best electronic keypad door locks.
Security grade
As we touched on earlier, every digital lock system comes with a security grade level provided by the American National Standards Institute (ANSI). This grade helps define just how secure these devices are, and they are ranked from Grade 1 to Grade 3, with the former being the highest and the latter being the lowest level.
Therefore, a door lock with a Grade 1 security rating offers better security than a lock with a Grade 2 or 3 rating.
Battery life
Most digital locks come with batteries that are either removable or in-built needing them to be recharged now and then. Typically, a solid lock system will have batteries that last anywhere between three and five years.
The best ones also come with low battery indicators or sounds to give you several weeks' notice of low/weak batteries.
Style and design
We all hate bulky lock mechanisms, and if there's anything digital door locks do, it's to add a bit of sophistication and style to our doors. These simple tools don't require large sizes to get the job done, with some even completely eliminating the need for handles, knobs, or deadbolts.
They are constructed with compact keypads or touchscreen pads that add to the aesthetics of our homes as opposed to taking away from them. Some electronic keypads also come in vintage designs for those looking to add a traditional touch to their tech-savvy security systems.
Ease of use
A lot of people, especially those with little to no technical background, shy away from using devices with advanced tech features. This is because they fear that they lack the operational knowledge that these tools may require.
However, when it comes to electronic door locks, specifically our selected options, you can cast such worries away. These devices are simple to use and master thanks to their straightforward interfaces, smartphone apps, and detailed instructions provided by manufacturers.
Price
When it comes to the door locks below, you are guaranteed to enjoy incredible rewards for your investment.
They are constructed with the most durable materials on the market and programmed with the most advanced security software to provide excellent value within their price ranges and generous benefits for years to come.
How We Picked
Security Grade

Security door locks are given different grades depending on the level of protection they provide. Our picks have the best grades on the market and safeguard your home at all costs



Design/Style

The best security tools are those that aren't too obvious and remain incognito to possible intruders. With our choices, we are letting go of bulky door locks and replacing them with stylish compact keypad locks



Easy to Use

Any piece of home safety equipment should be easy to install, set up, and use. You should be able to easily program and reset your future electronic keypad door lock without any hassles



Price

Everyone should have access to and afford safety. Our recommended options are available in a variety of price ranges, making them appropriate for a wide range of budgets.

Care and Maintenance
Yet another great thing about electronic door locks is the fact that they require little to no maintenance.
However, before you consider how to care for your newly acquired lock system, you first have to ensure that it is installed properly and configured with the right settings.
To do this, you have to first uninstall or remove any previous deadbolts or knobs on your door to replace them with your new and improved security system.
If you do not have any bolts or knobs, then this task gets a little bit more difficult as you would need to drill a hole for the lock and a slot in your door hinges where its bolt can slide through. In any case, make sure you follow the guided instructions in the user manual provided by the door lock manufacturer to install this device.
Keep in mind that the best places to install these systems are at the major entryways of your home — front door, side and rear doors, and also your garage door.
After installing your system, the next action plan is to calibrate it. Most electronic door locks come with codes that you will have to input to access the programming mode, where you can then go ahead and set your code or multiple codes.
However, those that have smartphone apps also have easy installation guides and settings on their software. In any case, if you're stuck, you can always see your instruction manual for more guidelines.
Cleaning Your Electronic Doorlock
Keyless door locks have given us a healthier, safer way of accessing our homes. Traditional means like handles and knobs leave us prone to germs and possible diseases that have been left behind by guests and visitors.
Here's how you can clean your electronic keypad lock to maintain it and rid it of dust, mites, and germs.
Get a clean cloth and a cleaning solution of warm water and dish soap.
Sprinkle some of the cleaning solutions on the cloth and wipe down the body and pads of the device. Do not pour water directly on the lock system or soak the cloth with too much water.
Use a separate cloth with clean water this time to repeat the wiping process to remove any soap particles left on the device.
Use a high-grade disinfectant spray, appropriate for electronic surfaces, and a cloth to wipe down the once again on the system, applying more precision this time around.
Leave to air dry so that the disinfectant can work its magic.