The Best Wireless HDMI VO Transmitter for 2023
Relay HD videos to any room in pristine quality with one of the best wireless HDMI video transmitters available on the market.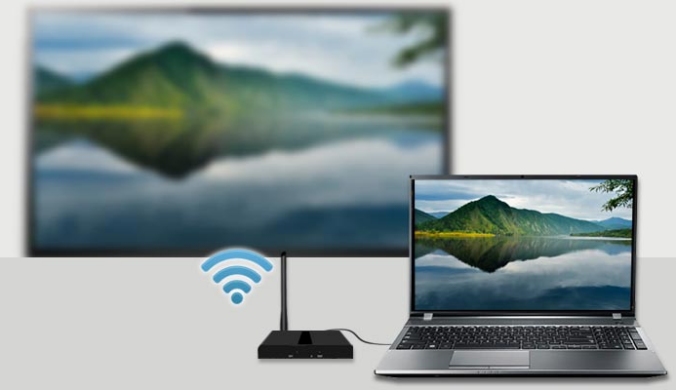 As wireless connectivity gains traction, there is a growing need to cut the cord and enjoy wireless convenience. As simple as this may sound, ditching the HDMI cables connected to your home or office entertainment system is a little more complicated. This can be a hassle, particularly if you have a projector on the ceiling or a TV on the wall. Given the increased media consumption in recent years and customer demand for greater flexibility, we have rounded up a list of the best wireless HDMI video transmitters.
Everything We Recommend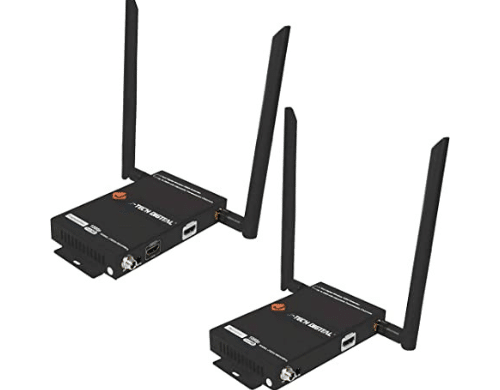 1. Best Product
J-Tech WEX200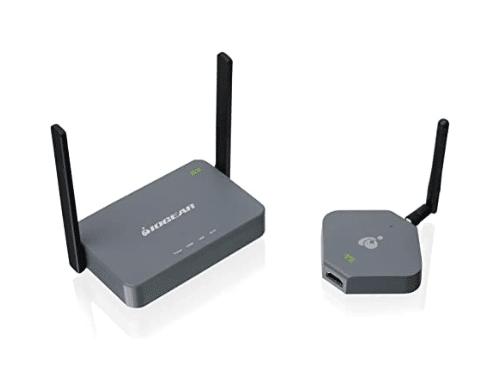 2. Runner Up
IOGEAR Wireless HD TV Connection Kit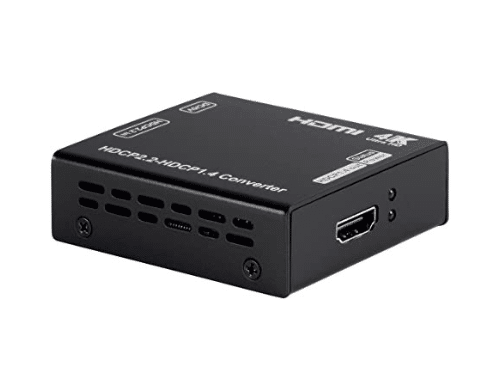 3. Cost Effective
Monoprice Blackbird Pro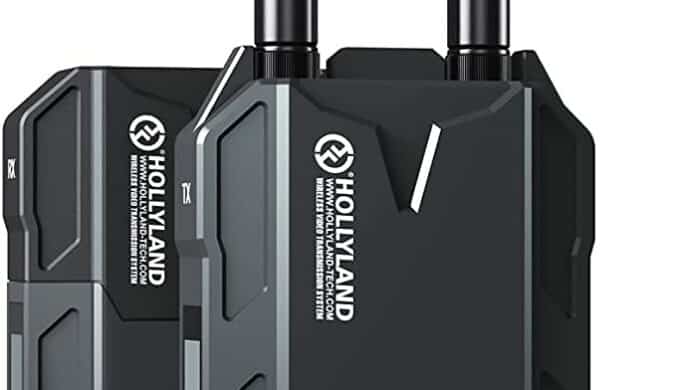 4. Almost Made the Cut
Hollyland Mars 300 PRO
Who This Is For
The best wireless HDMI video transmitters might be on your radar if you have a projector or want to get crafty with hiding game consoles or other video sources. These transmitters help get rid of cable clutter especially if you have a projector or screen mounted on the wall.
What can you do with a Wireless Video Transmitter?
Wireless HDMI transmitters enable you to stream music and video from any HDMI output, such as a game console, PC, or cable box. They remove unsightly HDMI cords from your setup and even allow you to store the video source in a completely separate room.
A wireless HDMI video transmission system includes a transmitter unit that connects to your HDMI source(s), commonly a Blu-ray player, gaming console, or other media player. The transmitter then wirelessly transmits a signal from your source device to the receiver unit connected to your screen.
How do the wireless HDMI video transmitters work?
A wireless HDMI video transmitter is a device that eliminates the need for an HDMI cable entirely by using low-band radio waves. The technology that powers wireless HDMI transmitters is called Dynamic Frequency Selection (DFS). It constantly scans the radio frequency spectrum to find and choose the ideal channel for signal transmission. With a latency (delay) of about 1 ms, the signal that DFS generates from a wireless HDMI video transmitter is consistent enough to stream HD video and audio, including 4K, at excellent quality.
What devices can be used with video transmitters?
These transmitters are meant for use with sources that have HDMI outputs, such as media streaming devices, cable or satellite boxes, gaming consoles, and Blu-ray or DVD players.
Typically, any device with an HDMI output can be connected to a wireless HDMI video transmitter. The transmitter then sends the video and audio signal to a receiver, which is connected to a display (TV, monitor, projector).
It is a good idea to check the compatibility of the device and the transmitter before making a purchase. You can also check the supported video resolution, audio format, and other features.
Why You Should Trust Us
Purchasing a product online is challenging especially if you need a dependable accessory. First, there is no shortage of the best wireless HDMI video transmitters. And as the demand for this device increases, more units are flooding the market. Luckily, to make sure you purchase the right transmitter, we have compiled a list of our top selections. The research's outcome is a thorough review that will be helpful to you as you look for an excellent wireless HDMI video transmitter.
How We Picked
There are many choices when choosing a wireless HDMI video transmitter. Therefore, we consider the following factors while offering you our selection of wireless HDMI video transmitters.
HDMI range
An HDMI transmitter's range varies depending on the brand or model. The range typically starts at about 30 feet and can extend as far as 100 feet. Keep in mind that wireless transmission will vary across walls, cabinets, appliances, and ceilings. So, be conscious of the more extended range's versatility should the scenario ever alter. Additionally, consider any future goals and how you can ensure the unit will keep up with your growth.
Connection strength
Signal intensity will depend on how far apart your transmitter and receiver are. This could be a requirement in an office setting, but it should also be considered in a larger home. Is the signal primarily stable, with few image stutters, freezes, and drops? There are intermittent signal interruptions on all wireless HDMI systems. The most effective ones minimize these breaks.
Power
If the transmitter and/or receiver can be powered through USB, you can plug the box straight into a powered USB port on a source or TV. The advantages: the units will turn on and off together with the connected devices, so you do not need to put them next to power outlets. The receiver unit is more likely to support USB power than the transmitter.
Battery life
Undeniably, a battery with a long life span will enable you to utilize your wireless HDMI video transmitter for extended periods. Being tethered to a wire is not practical for many videographers, photographers, or cinematographers who frequently need to move about and require remote monitoring. They will therefore need to use battery power. Additionally, buying a wireless HDMI video transmitter with long-lasting batteries will soothe their concerns about low power and charging frequency.
Charging speed
If you use the wireless HDMI video transmitter frequently and do not stay in one place for long periods, keep one with a quick charging speed on hand since you never know when you will have recourse to an available power supply again.
Price vs. quality
Consider the price you are willing to pay. Your choice of wireless HDMI video transmitter will significantly impact the decision for someone who only requires basic functionality. When purchasing a premium pick, ensure it is precisely what you need; otherwise, you may spend a lot of money for little gain.
Size
It is more practical for wireless HDMI to be lighter. A lightweight wireless HDMI device that is USB-powered, plug-and-play, and portable can be utilized anytime and anywhere. It is ideal, for example, for sharing conference materials or electronic documents during business discussions and company meetings.
How We Picked
Range

The range is essential for wireless connections, including HDMI transmitters. The transmission range often varies between 30 and 100 feet. However, things like the quality of the transmitter, walls, and other electronic devices can greatly affect this range. Therefore, having a longer range gives you greater freedom to send a signal from your video source to your display seamlessly.

Connection Strength

This is also tied to range. The distance between the receiver and the HDMI video transmitter determines the connection strength. A shorter distance results in a reliable and stable connection, and the reverse is true for longer distances. Consequently, to avoid weakening the connection strength, limit interference from other electronic devices.

Power and Battery Life

HDMI video transmitters have two different power options: battery-powered and connected to an AC outlet. It is better to have a battery-powered video transmitter that connects to the source via a USB cable. This makes it simple to maintain them without a power outlet.

Cost-Effectiveness

Sending your laptop's screen to your TV will have different needs than sending a gamer's console to their TV with zero latency. Therefore, knowing what you need is essential. Cheaper choices might not be as good for gaming, where even a tiny amount of lag can ruin the overall experience.
Care and Maintenance
Do not use your wireless HDMI transmitter while charging
Using the wireless transmitter when the device is charging quickly increases its temperature, which causes it to charge slowly and perform poorly, resulting in shorter battery life. This impacts the internal electrical circuits and microchips of the device. Over time, these components may become damaged and malfunction. Therefore, it is better and more efficient over time to avoid using the device while it is charging. Ensure the outlet supplies the same kind and amount of power the gadget needs before plugging the unit into it. Before making any electrical connections, make sure that the power is switched off and disconnected.
Ensure the transmitter is fully charged before use
When the battery is fully charged, unplug it from the charger to avoid damaging the battery by overcharging or over-discharging it. That makes sure you use the device to its maximum capacity right away. Then, the device is ready to use.
Creating a connection with a Smart TV or computer or projector
You can wirelessly transmit presentations, videos, or audio from your laptop to your TV or projector using Wireless Video HDMI. There is no need to use HDMI cables to connect these devices directly. Instead, you connect a receiver to your TV and a transmitter to your laptop. Then, you can display your laptop screen on a large screen using wireless video via HDMI. Without dealing with unsightly wiring, you may place your laptop in one room and your display in another. This not only gives presenters more freedom in places like the conference room, but it also keeps things looking neat.
Sources and Research