The Best Mechanical Pencil of 2023
You can create a masterpiece every time the creative motivation moves you with this fantastic list of the best mechanical pencils!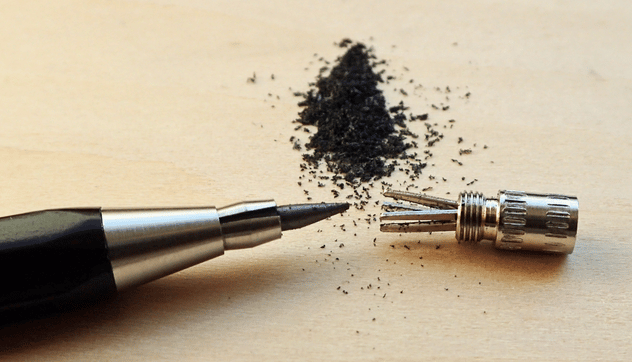 Technology has really advanced, but nothing beats the nostalgic sweetness of using a good ol' pencil. Whether you are making art, working on something technical, or simply doodling, pencils always have that authentic, old-fashioned appeal. But you know what is even more appealing than your traditional pencil? A mechanical pencil.
Although a mechanical pencil serves the same purpose as a traditional pencil, it boasts distinctive attributes that enhance its usability and aesthetic appeal. These pencils are refillable, have a constant line width, and do not need sharpening.
Mechanical pencils are small and relatively cheap, so more and more hit the market daily. Choosing one out of the numerous options be an arduous. Luckily, we have made this list of the best mechanical pencils to help you make an informed choice.
Everything We Recommend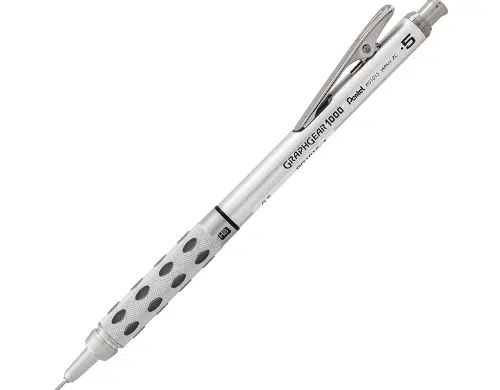 1. Best Product
Pentel GraphGear 1000 Mechanical Pencil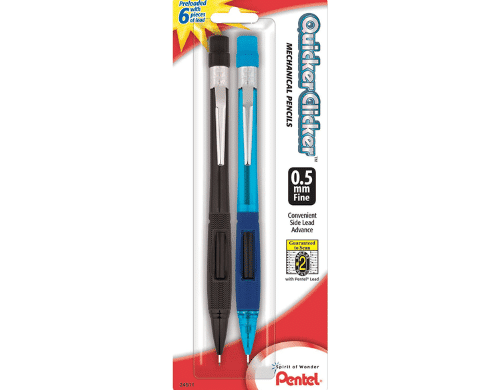 2. Runner Up
Pentel Quicker Clicker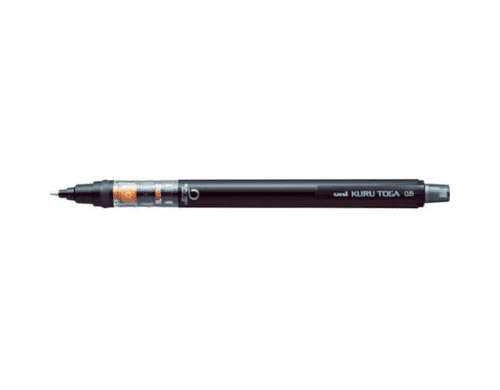 3. Cost Effective
Uni Mechanical Pencil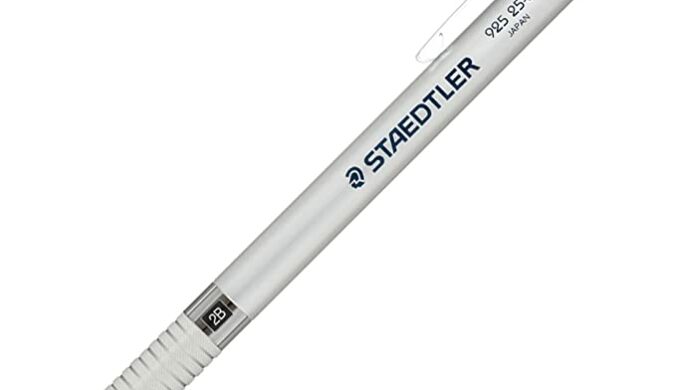 4. Almost Made the Cut
Staedtler Mechanical Pencil
Who This Is For
This list is perfect for artists, architects, and people involved in careers related to art and drawing. Maybe you also just like how it feels to scribble with a pencil on a piece of paper.
You will also love this list if you prefer pencils to pens because they let you erase mistakes. Also, this list is for people who spend a fortune on regular pencils and want something more sustainable.
Mechanical vs. regular pencils
Although the choice always boils down to what you want, there are several reasons you may choose to go for a mechanical pencil over a regular one. Here are some key differences between the two types;
No sharpening required
Sharpening a pencil can be stressful and a bit messy. Therefore, mechanical pencils save the time and energy you'd otherwise have spent sharpening a regular pencil.
Consistent line width
Unlike regular pencils, which have to be freshly sharpened to write with a fine line, a mechanical pencil gives a consistent line at all times. The line from a mechanical pencil will not get thicker as you continue writing.
Refillable
This is the unique feature of mechanical pencils. You can use the lead of a mechanical pencil and replace it when it finishes.
Consistent balance
Unlike regular pencils, the length and balance of mechanical pencils don't change as you use them. Regular pencils lose shape and eventually balance as you keep sharpening them.
Different styles and materials of construction
Regular pencils have wood as their primary mode of construction. On the other hand, mechanical pencils come in different materials and styles. They could have metal or plastic parts, and you can use them as luxury goods or technical tools.
Is it worth splurging on?
A good mechanical pencil is worth it because it is something you are going to incredibly enjoy using. Investing in a sophisticated mechanical pencil guarantees you never have to worry about constantly re-buying regular pencils.
Why You Should Trust Us
To help you make the best choice, we carefully reviewed the numerous mechanical pencils available. We took note of key factors like lead advancement and grade, types of barrel and nibs, cost, and eraser performance.
How We Picked
In our evaluation, we considered essential features of mechanical pencils to give you choices worth every dime you spend on them. We know that the most expensive products are not always the best. So, we picked mechanical pencils with all the right features that go for just a few dollars.
Lead grade
Although our links will take you to the 0.5mm wide size of the pencils, we selected pencils that have two or more lead size options so you can have variety. We chose lead grades that produce quality writing, bearing in mind the mechanism involved in advancing them. Standard mechanical pencils are retractable. However, the producers of our top pick and most cost-effective mechanical pencils make capped versions if you like.
Type of barrel
Our selections include mechanical pencils in different colors and styles, so you can choose a design that suits you. We also considered the type and material of the pencil's barrel as it affects the pencil's weight, looks, and feel. The barrel type also goes a long way toward determining how comfortable you will find the pencil. Finally, we also picked based on the quality and position of the eraser, ensuring it is easy to use and refill.
How We Picked
Lead Grade

The lead grade represents how hard or soft a pencil's lead is and the shade it produces. Heavy writers need lighter grades and vice versa.

Type of Barrel and Nib

The type of barrel affects a mechanical pencil's grip, design, weight, and comfort. The nib size determines the size and style of writing.

Eraser

What is a pencil without an eraser? The best mechanical pencils have erasers that are easy to use and refill.

Price

Quality is not always price-dependent. Our picks include amazing mechanical pencils with top-notch functions for a few dollars.
Care and Maintenance
Your mechanical pencil will last you a long time if you know how to take care of it properly. That is why they make such great gifts for graduations and job promotions.
Typically, mechanical pencils do not require any special cleaning. However, they need correct maintenance to last a while. Here are some ways to maintain your mechanical pencil to make it last longer.
Properly extend your mechanical pencil's lead
Different mechanical pencils have different mechanisms for extending the lead within. These mechanisms include;
Push-button mechanical pencils come with a button at the top. There could also be an eraser attached to the button. A push-button mechanical pencil requires you to push the button as often as possible to get your desired amount of lead.
Shaker mechanical pencils are a more sophisticated lot. The shaker function is usually added to and not as a replacement for the push button ones. You need to shake them up and down (not sideways) until you get your desired lead.
Twist mechanical pencils demand you twist the nose cone or knob of the pencil to get your desired lead.
Carefully adhering to your mechanical pencil's lead extension mechanism will enable its extended use.
Retract your mechanical pencil's lead when necessary
Sometimes, you may overextend the lead of your mechanical pencil. In that case, you need to withdraw some of the lead, so it does not snap off when you use the pencil.
Mechanical pencils lead
Your mechanical pencil can last for months, but not the lead. In time, you will need to change or replace it. Firstly, you need to have the correct size and grade of lead for your particular mechanical pencil. A lead size wider than your pencil will make it jam and the lead lodge inside. On the other hand, if your lead size is too narrow, it will fall out.
Proper refilling
For the push button and shaker mechanical pencils, press and hold the button at the pencil's top (or side). While holding the button, tap the pencil upright to clear it of any lead particles. Insert the new lead into the shaft and release the button. Push the button or shake to get your desired new lead.
For pencils with a twist mechanism, twist the nose cone or knob clockwise to open the shaft fully. Insert the new lead into the shaft and twist anticlockwise to tighten. Twist clockwise again to get your desired new lead.
Troubleshooting problems
A non-refillable pencil, the wrong lead size, failed mechanism, and an already jammed shaft are why the lead will not be able to go into the shaft of your pencil.
A short lead is the cause of your lead pushing back into the pencil when you try to use it. Replace the lead.
A partial jam in your pencil will cause the lead to break when you try to extend it. Use a harder lead grade if your lead keeps breaking every time you try to use your pencil.
When not in use, retract the tip of your retractable mechanical pencils and keep them in your pockets or drawers. If your pencil is not retractable, do not keep it in your pockets; look for a drawer or pencil case and put it there.