The Best Mini Desktop PC of 2023
These mini desktop PCs take up very little desk space while providing the same snappy performance as regular desktops.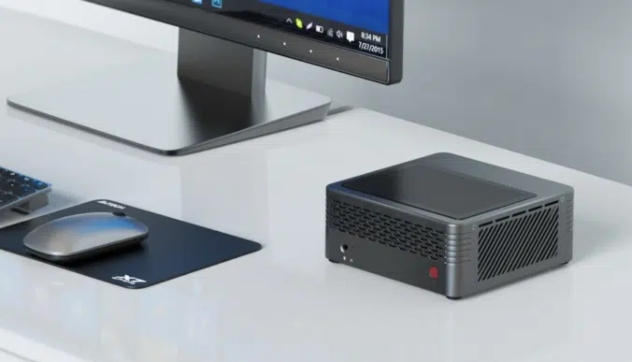 Everyone certainly needs a laptop or PC to support their education and work, or as a means of entertainment. However, you don't need a laptop or desktop PC with sophisticated specifications for everyday basic tasks. A mini desktop PC is an excellent alternative.
Mini desktops, despite their small size, provide the same performance as full-sized desktops. You can also customize your setup because you get to bring your own keyboard and screen. There are several reasonably priced and dependable models on the market — let's take a look at the best mini desktop available today.
Everything We Recommend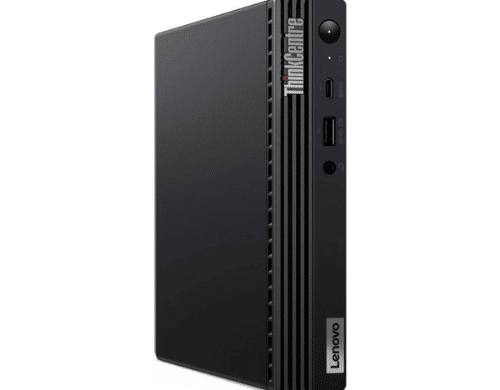 1. Best Product
Lenovo ThinkCentre M70q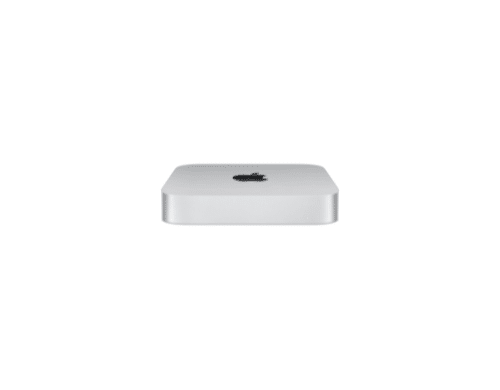 2. Runner Up
Apple 2023 Mac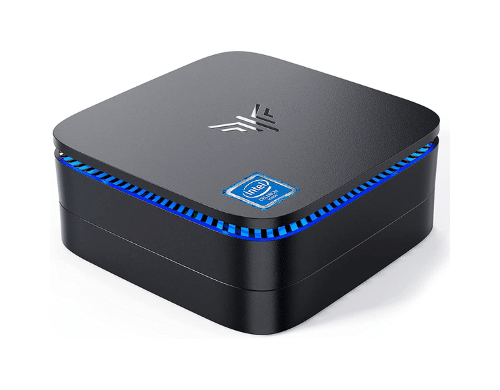 3. Cost Effective
Mini PC Windows 11 Pro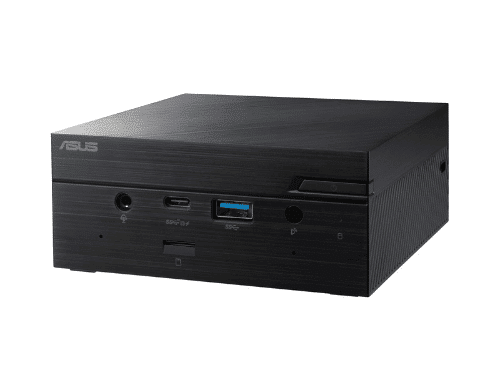 4. Almost Made the Cut
Asus PN50
Who This Is For
It's for those who want the power of a Windows ultrabook on a mini PC to perform basic tasks. Whether you are looking to handle large spreadsheets or do basic editing, we've got you covered. In fact, these mini PCs offer advantages not found in all-in-ones. They will certainly maximize PC performance in carrying out daily tasks with more memory and storage. They also offer a variety of useful ports and represent the needs of general PC usage; they connect to a monitor, mouse, headphones, and even a webcam.
Mini PCs also generally use integrated graphics cards rather than dedicated graphics, so you don't want to expect to play Valoran on a mini PC. Although you can actually add external graphics to a mini PC that supports Thunderbolt 3, you won't like the cost. Well, speaking of costs, some mini PC models have quite affordable prices. But that means a very slow processor, especially one that uses the Windows operating system. But this doesn't just remove the affordable mini PC option from our pick list.
Do mini desktop PCs function differently from normal PCs?
Broadly speaking, they both function in the same way. The major difference is that the mini PC offers a compact value that all-in-one PCs don't have.
Are mini desktop PCs good for gaming or streaming?
A mini PC is probably not a good investment if you are an avid gamer. That's not to say it's unreliable for gaming because modern games require more than a mini PC. Unless you plan to play basic games like Minecraft, then you are good to go.
Why You Should Trust Us
We devote a fair amount of energy to bringing you informed product review articles. We dive into trusted reviews such as Ars Technica, user reviews on e-commerce platforms, and self-testing for some products. The cross-referencing we do from these sources helps us to make the best buying guides.
How We Picked
Size
Mini PCs have a compact nature, which is their advantage. As such. we looked for mini PCs that do not deviate from this nature. We've lined up those measuring about 8 by 8 inches and no more than 3 inches tall.
Storage
We prefer mini PCs with a solid-state drive as opposed to a hard disk. The rotating fan on the hard disk will hamper the performance speed of the mini PC. Mini PC desktop storage ranges from 32 GB to 1 TB SSD or HDD. RAM varies from 2 GB to 8 GB or even 16 GB for high-performance models. Larger storage and RAM allow for smooth multitasking and better productivity.
CPU
We pay attention to the tasks that are generally performed by mini desktops, of which the 10th or 11th generation Intel Core i5 and AMD Ryzen are our flagship CPUs to accommodate them.
Noise
Due to the smaller size of the all-in-one, the mini PC fan will be a more audible thing. However, most of our selections are designed in such a way as to have unobtrusive noise.
USB ports
In general, mini PCs will provide at least four ports, of which good mini PC models will offer USB Type-C to Thunderbolt ports.
Compatibility with keyboards/mouse/audio set-up
Given that you need to provide your own keyboard, screen, mouse, and even audio accessories, we made sure to go with models offering wide compatibility. Our selected mini PCs provide ports for a keyboard, mouse, and headphones.
Use of PC
Mini PCs, in general, can be relied on to perform everyday tasks. Tasks such as processing documents, editing photos and videos, and playing simple games like Minecraft.
How We Picked
Size

The advantage of the mini PC is its compact size, which allows you to keep your current desk. So, we chose one that is no more than 8 by 8 inches with a maximum height of 3 inches.

Energy-Efficient

When compared to conventional desktop computers, mini PC desktops use less power because of their energy-efficient design. Energy-efficient components, optimized operating systems, and turning off the mini PC when not in use can all help to improve energy efficiency. When used optimally, a mini PC desktop consumes about 20–50 watts and up to 100 watts when in heavy use.

Storage and RAM

The typical storage capacities for mini PC desktops range from 32 GB to 1 TB on SSD or HDD. RAM for high-performance models can range from 2 GB to 8 GB or 16 GB. Larger storage and RAM allow for smooth multitasking and increased productivity.

Cost-Effectiveness

The average mini PC costs a couple of hundred dollars. While pricier models pack more specs, a base model works fine for the average user. This range certainly represents a product that can last several years, which is a deal worth considering.
Care and Maintenance
How to set up your mini desktop PC
Mini PCs are compact and don't take up much space, especially when some come with standard VESA mounts. However, ensure the table you will use is big enough to place a monitor, an 8 by 8-inch PC, and accessories such as a keyboard and mouse.
Checking compatibility with other devices
Some Mini PCs come with more ports than other models. That makes the mini PC compatible for use with PC accessories such as headphones, mice, and keyboards.
Understanding RAM and CPU
The central processing unit (CPU) and random access memory (RAM) of a computer work together to process data. The CPU serves as the computer's primary processing unit and is in charge of carrying out calculations and executing commands. RAM is temporary memory where the computer stores data for quick access.
A computer can store more information for quick access with more RAM, and it can process more commands per second with a faster CPU. RAM and the CPU work in tandem to make sure your computer runs smoothly and effectively.
Sources and Research