The Best Drawing Tablet for Beginners for 2023
This list of the best drawing tablets was made specifically for you. Grab yourself one now and enjoy your enhanced artistic expression!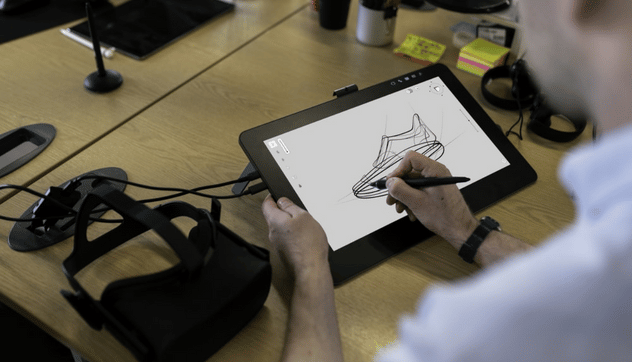 Creating art begins with a pencil and paper for most artists. Paint and the paintbrush come further down in the art journey. And with many crumpled-up canvases and unfinished ideas, many potential masterpieces fell by the wayside. Although nothing can replace traditional art material, drawing tablets for beginners are efficient pieces of technology to expand your ideas and store them digitally. There are many different tablets, but the tablets best suited for artists have specific features and allow for clear and precise strokes within a limited area. We have chosen the best drawing tablets, complete with all the necessary attributes to enhance your artistic expression and experience.
Everything We Recommend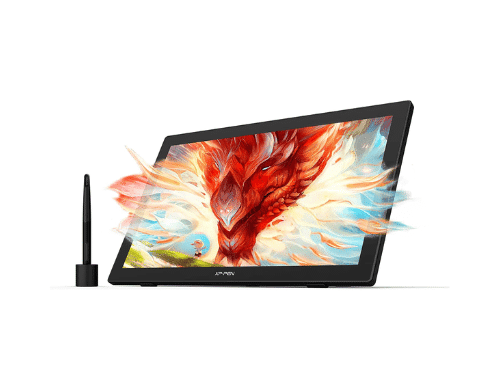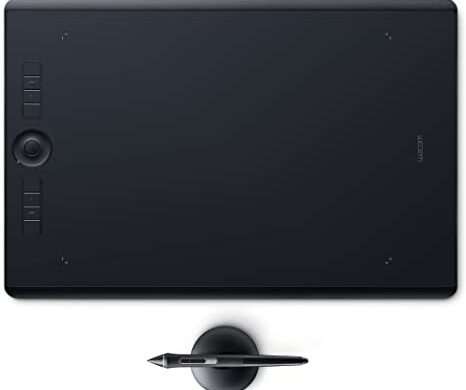 2. Runner Up
Wacom Intuos Pro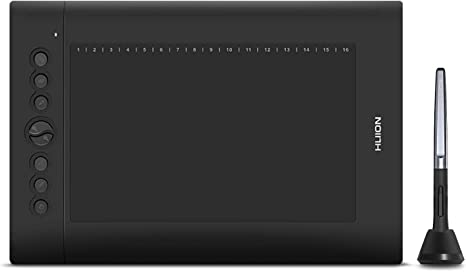 3. Cost Effective
HUION H610 Pro V2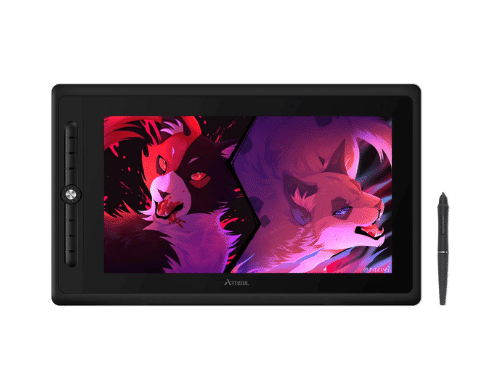 4. Almost Made the Cut
Artisul
Who This Is For
These drawing tablets are ideal for any artist or professional keen on creating digital art or creating and displaying design concepts through sketch notes and 3D illustrations.
Why You Should Trust Us
Drawing tablets are still relatively new in their use and understanding. Therefore, we took it upon ourselves to sift through a plethora of options, assessing the benefits and drawbacks of many options to choose the best drawing tablet for your art journey. If you are a beginner looking to transition from analog to digital methods for work or personal reasons, this list is for you.
How We Picked
Finding the right drawing tablet is more than just purchasing a screen and using an electric stylus. Modern drawing tablets come in different shapes and sizes, and while many come with drawing functions, we have picked the best drawing and design-specific tablets.
Physical size and resolution
To ensure our picks had you in mind, we made sure to factor in the size and picture quality of the drawing screen. Although the average size of a drawing tablet is 13-by-9 inches, the range of your drawing strokes could require a larger working space. National Today also took the quality and resolution of the screen into account.
Our picks help prevent eye strain and ensure your experience is as close to analog drawing or writing as possible, with the widest variety of color gamuts for you to choose from when creating your art or animation.
Pressure sensitivity
Styluses are crucial parts of drawing tablets, and using ones with pressure sensitivity makes a difference to your work and the accuracy of your creations. There are two main types of styluses; an active stylus, and a passive stylus. An active stylus has electrical components and communicates directly with its paired device. Active styli respond to sensitivity and pressure and erase mistakes. On the other hand, passive styli are not electric and do not communicate with individual devices. They operate as a phone to your finger when touching the screen. As such, a passive stylus cannot interpret sensitivity, different drawing angles, or strokes because they only recognize touch and movement.
Stylus type
While there are battery-operated drawing tablets, the options in this review require desktop or laptop connections. Our options include features like design software compatibility, document use, and writing as part of tablet functions.
How We Picked
Resolution/Picture Quality

High-image-quality illustrations will translate well across various digital platforms. A good drawing tablet has at least 220 reports per second of report rate and 5080 LPI (lines per inch) resolution. We have selected the best drawing tablets given the significance of sharpness and color quality.

Pressure Sensitivity/Accuracy

Pressure sensitivity determines how a tablet responds to different pressures and movements of the stylus. For a novice, a drawing tablet with at least 2048 levels of pressure sensitivity should offer good accuracy. It is important to note that the software you run can also affect the pressure sensitivity and precision of a tablet.

Physical Size

While the physical size of a tablet is subjective, smaller ones are ideal for beginners. A tablet measuring 6 x 4 inches is ideal for anyone new to creating digital projects because it is simple to use. If you work in graphic design or art, a larger tablet is recommended, whereas a smaller tablet is appropriate for domestic and infrequent use. Therefore, we built our list to help you find the best drawing tablet for your artistic needs!

Cost-Effectiveness

The price of drawing tablets is determined by their precision, sharpness, and compatibility with your other devices. We chose the best, easy-to-use drawing tablets that promise the most features while maintaining a reasonable price.
Care and Maintenance
How often to clean the screen of your drawing tablet
Cleaning your drawing tablet is simple, but make sure to know what is required to get the most effective clean. If your tablet is cable connected, disconnect all cables. Once unplugged, use an anti-static microfiber cloth. Using this specific cloth prevents friction from forming and causing damage to the screen. 
Scuff marks will inevitably appear when you use the tablet, so after wiping it down with a dry cloth, dampen the cloth and wipe the scuff marks off the screen. Do not soak in water. 
After wiping it, you must disinfect it. The recommended disinfectant to use is isopropyl alcohol. It will rid most bacteria or viruses that gather throughout your usage. Once the disinfectant is applied, leave the tablet screen to dry at room temperature. 
Maintaining your stylus
Dirt follicles will gather over time and limit the range of the nib. Use a clean anti-static microfiber cloth. Dampen the cloth in water or isopropyl alcohol, and then wipe down your stylus for a thorough cleaning.
How long do drawing tablets last?
Most drawing tablets last two to three years. However, depending on your frequency of use, if you find it difficult to draw or write and often place excessive pressure on the screen, it is advisable to purchase a screen protector to prevent any potential screen damage or erosion. The average lifespan of modern drawing tablets is five years and can reach up to a decade with care and maintenance.
Connections and responsive delays
Software and driver problems could cause your drawing tablet to lag, delay, or even malfunction. Therefore, make sure your computer operating systems sync with your tablet driver, and ensure it handles design software programs like Adobe PhotoShop. However, if updates cause your computer or the tablet to lag, pause any planned update until your device is upgraded or replaced.