The Best Hand Washing Detergent in 2023
Keep your clothes sparkling clean all year round with these some of the best detergents for hand washing clothes available on the market.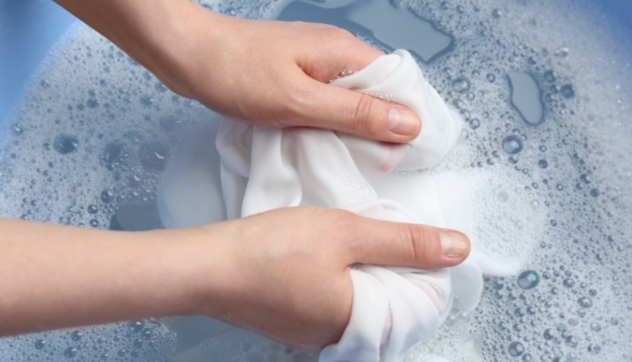 Some clothes require extra care, which is why they should be hand washed rather than thrown in the washing machine. This is especially true for clothing made from delicate materials such as silk or cashmere. White clothes also come out whiter when soaked and hand-washed. Therefore, you need a gentle detergent for hand-washing clothes. After examining different brands based on cleaning ability and components, we put together a list of the best detergents for hand-washing clothes.
Everything We Recommend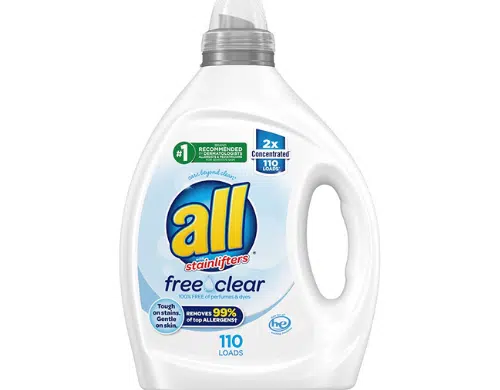 1. Best Product
All Liquid Laundry Detergent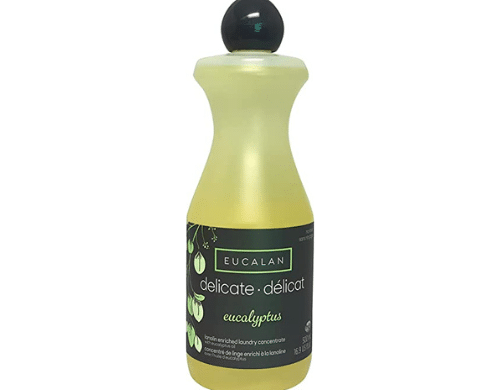 2. Runner Up
Eucalan Fine Fabric Wash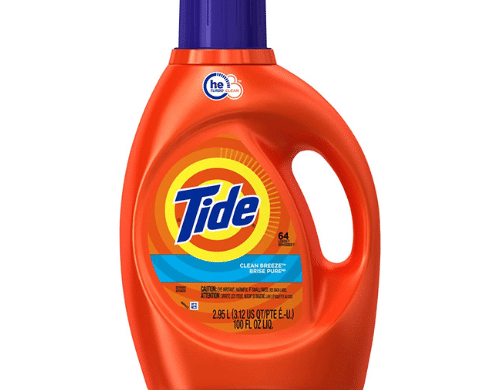 3. Cost Effective
Tide Plus Bleach Alternative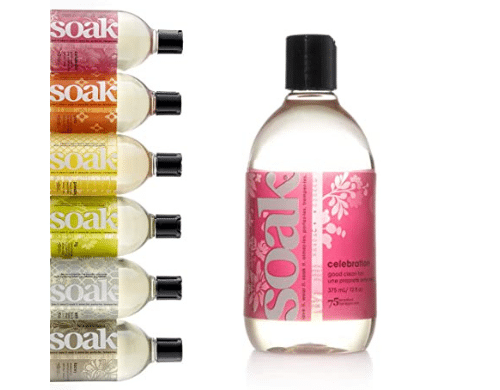 4. Almost Made the Cut
Soak
Who This Is For
Hand-washing laundry detergents can be great for a variety of reasons. Some people do not have washing machines and require detergents that work fast and save time. Other people care about the environment and want to reduce their water and energy consumption. And other people simply want to preserve the integrity of their clothes and keep them looking new for longer.
Is hand washing better for clothes?
In short, yes, hand washing is definitely better for your clothes than throwing them into a washing machine. Hand washing is very gentle and it helps keep your clothes looking new, even after years of wear. Hand washing is most appropriate for clothes made of delicate fabrics like underwear, formal clothes, workwear, and clothes that easily stretch.
Can you use normal detergent for hand-washing clothes?
Using a normal detergent to hand wash your clothes is definitely an option, but it is not recommended. The reason is that normal laundry detergents have more harsh ingredients in them designed to strip away any dirt, grime, and debris that might be on your clothes. These ingredients can irritate your skin, which makes normal laundry detergent unsuitable for hand-washing clothes. Hand washing detergent is specifically designed to come into contact with your skin without causing irritation.
Difference between powder and liquid detergent
While both powder and liquid detergents are made to effectively clean your clothes, they are different in composition and in the way they perform. Powder detergent is usually formulated with a higher pH, making it better for very dirty clothes. However, this also means that it can be harsher on your skin. Liquid detergent easily dissolves and it is better at removing oil and grease stains.
Why You Should Trust Us
We have scoured the web for reviews of the top-rated hand-washing laundry detergents on the market. We evaluated them based on a number of factors to bring you a comprehensive list of the top hand-washing laundry detergents sure to keep your clothes clean and your skin healthy.
How We Picked
Type of detergent and ingredients
First, we looked at the best type of detergent for hand washing and determined that liquid detergents are the best by far. This is because powder detergents can easily irritate your skin and leave it feeling dry, which is not ideal for hand washing. This also means that we looked at the ingredients used to make sure that our top picks are non-irritating and gentle on the skin. Therefore, the ingredients in the top hand-washing detergents on our list are non-toxic and gentle on fabrics. That said, the ingredients should still be capable of removing dirt and stains from your clothes.
Effectiveness
We made sure that all of the detergents on this list are effective at cleaning your clothes, even though they are some of the most gentle detergents available on the market. However, this can sometimes drive up the price of detergents, and we made sure that all of these were within most budgets. Along with this, also comes quality. The number of washes per bottle is important, and this was an important determining factor for us. This is mostly determined by the size of the bottle, and while some picks on our list are smaller, you do not need much to clean your clothes.
Safe to use
Lastly, we only wanted to include detergents that are safe to use. This is for obvious reasons, but laundry detergent that comes into contact with your skin should be safe to use. Not only that, but the residue left on clothes can also cause irritation, so safety is the number one priority.
How We Picked
Type of Detergent

There are numerous detergents on the market, including liquid and powder detergents. You will require a detergent that is suitable for all types of clothing. As a result, we chose detergents that are suitable for the majority of clothing types.

Ingredients of Detergent

You may not realize it, but it is important to consider the ingredients in detergents. While tough detergents are great for stain removal, they can be harsh on the skin or fabric. If you want to clean whites, ensure it has a whitening complex.

Safe to Use

Most laundry detergents are not safe to use with your bare hands, which is why hand-washing detergents exist. People with sensitive skin require more gentle detergents.

Cost-Effectiveness

Hand-washing detergents should not be expensive. We recommend buying in bulk to avoid frequent refills and to save even further.
Care and Maintenance
Wear gloves when hand washing
While most of the hand-washing detergents on our list are skin-safe, it is still a good idea to wear rubber gloves when hand-washing. You never know if you might be allergic to one of the ingredients used, so it is better to be safe than sorry! Gloves will also help you hand-wash your clothes without damaging them.
How to hand wash clothes without damaging them
Another way to prevent damaging your clothes is to avoid scrubbing them immediately after putting them in soapy water. It is better to let your clothes soak for 10 to 30 minutes, depending on how dirty they are, before gently massaging them to get the dirt and stains out. After that, you can simply rinse them with cold water and hand them to dry in the shade to prevent color loss from the sun.
Removing tough stains
To remove tough stains, it might be a good idea to apply some detergent straight onto the item and rub it gently before letting it sit for an hour or two. After that, wash as normal and the stain should come out very easily. Washing delicate or fragile clothes requires extra care as you should avoid rubbing or scrubbing them altogether. For these types of clothes, it is best to simply let them soak and rinse them straight after without massaging or rubbing to avoid damaging the delicate fabric.
Rinse clothes thoroughly after detergent
You should always rinse clothes thoroughly after washing them to avoid potential skin irritation due to unknown allergies or skin sensitivity. You should avoid contact with your eyes when working with laundry detergent. If it does get in your eyes, rinse immediately with cool water and keep at it for about 20 minutes. If it is still painful or your vision is affected, go to the emergency room immediately to get medical treatment.
Do not ingest detergent
Most importantly, you should never ingest detergent. If this does happen, you should call emergency services like poison control immediately and wait for their instruction on what to do. Based on the type of detergent ingested and the ingredients it contains, poison control will recommend different things. Avoid treating the situation yourself as some treatments might make things worse in some cases.