The Best Smartwatch for iPhones in 2023
We have saved you the trouble of scouring online for the right watch and brought you some of the best smartwatches for iPhone users.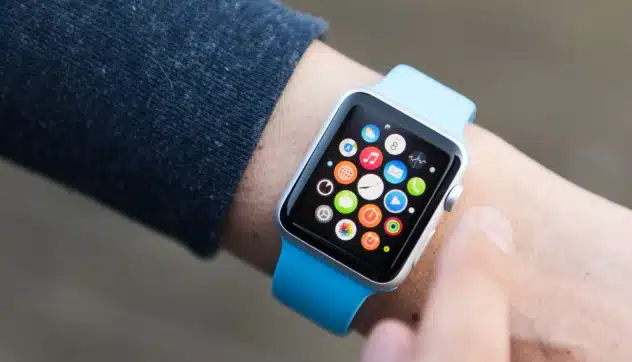 In the last decade, smartwatches have become exceedingly commonplace and even a requirement for some. For iPhone users, an Apple Watch appears as a top option, yet with 12 different models previously in production, there have been countless choices to search through. We have done our best research and testing to find the best collection of smartwatches for iPhone users, allowing you to make calls, track your health, and receive notifications, all from your wrist.
Everything We Recommend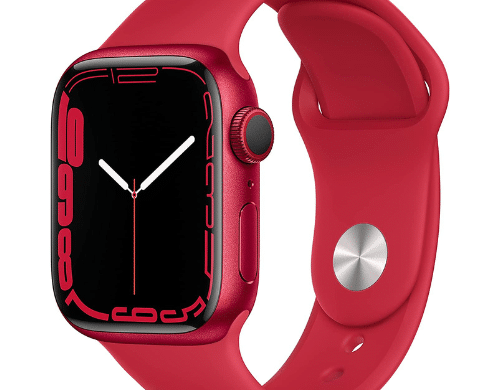 1. Best Product
Apple Watch Series 8 Smart Watch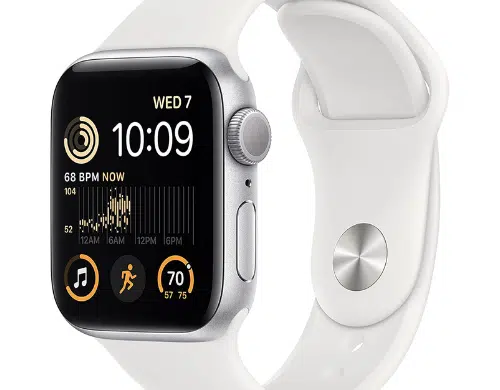 2. Runner Up
Apple Watch SE (2nd Gen) Smart Watch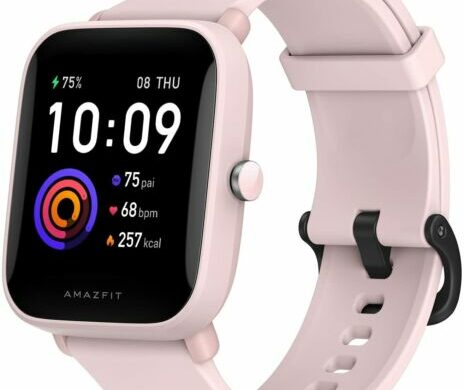 3. Cost Effective
Amazfit Bip U Smart Watch Fitness Tracker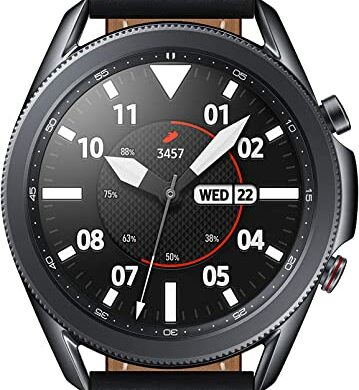 4. Almost Made the Cut
SAMSUNG Galaxy Watch 3
Who This Is For
Options are abundant when it comes to smartwatches, even specifically for iPhones. Some smartwatches offer similar features with weightier price tags. We have done careful research to bring you options that perfectly balance advanced features without costing you a fortune.
What are Smartwatches for iPhones used for?
Smartwatches bring the convenience of using an iPhone to the wrist. Our options enable you to make calls, receive and respond to different notifications, and track your physical activities and health parameters, among other things. An Apple smartwatch can also be used as a remote control for the music on your phone, to take a picture with your iPhone camera, or to control your Apple TV.
Do Smartwatches for iPhones improve fitness?
Smartwatches can help you achieve your fitness goals by encouraging you to set and achieve them and allowing you to track and monitor your activity as you go. These smartwatches offer numerous tracking and workout programs, displaying the metrics and analytics that matter to your health and fitness goals. They also track stress levels, and sleep monitoring, to help with everyday health.
Why You Should Trust Us
Searching for the best smartwatch for iPhones dumps 44 million results in your lap. We at National Today have made this process infinitely easier for fitness enthusiasts by testing the best ten products and narrowing them down to the top three. We are an unbiased company, aiming to make finding the best purchase easy to manage. 
We tested the products highlighted in our list over several months. Our testers are trusted members of our team, evaluating and reinforcing the authenticity of products. We all do our best to break down complex topics into easy-to-understand language, making even the most technical products accessible to readers of all backgrounds. With no sponsors encouraging us to present any particular product outside of our careful judging factors, you can rely on us to offer accurate, detailed, and honest results of how these products perform. 
We are constantly updating and improving our content for our readers, so if you buy any of our recommendations, let us know your experience by contacting us at —.
How We Picked
Features
Quality smartwatches should feature many sensors that can accurately measure physical activities. To ensure accuracy, we picked watches with suitable sensors, guaranteed to give accurate tracking.
The functionalities of smartwatches that enable tracking and day-to-day monitoring of your health state are crucial factors for many consumers. The possibilities are unlimited, from calculating a workout at the gym with a breakdown of calories to aid motivation or establishing a goal for daily steps. We looked at products that accurately analyze numerous functions, from health tracking, exercise tracking, GPS and location programs, and notifications of incoming messages and calls from your smartphone.
Visibility and convenience were other significant factors during testing. Answering calls, and checking and responding to messages, are just a few of these activities and needs. We picked smartwatches that use Bluetooth and WiFi connectivity to aid this. These provide the convenience needed during the connection of the watches to your devices, phones, and the internet.
Display Design
Different smartwatches have different display designs. Typically, larger screens offer better resolution, but it also depends on the time of the LED. Due to the differences in quality and price across these styles, our options sport the easy-to-use display for use in a smartwatch. 
OLED

LED screens use a backlight to illuminate pixels. OLED differs from the standard LED as the former autonomously emits light from each pixel. OLED allows for more lighting precision, making it easier to handle darker environments.

MicroLED

Similarly, MicroLED has three LEDs per pixel. This detail beats OLED power consumption due to not requiring backlights or color filters. MicroLED also offers superior brightness and response time. These LEDs are more expensive to manufacture and, therefore, more so for consumer applications.

AMOLED

AMOLED displays are more flexible than OLEDs but are also consistently more expensive. AMOLED screens also have better refresh rates and great viewing angles.
Lightweight and Comfortable
Due to the features available on a smartwatch, users are increasingly inclined to leave their smartphones behind to free up their hands, pockets, or mind from distractions. We chose lightweight products that are comfortable on the wrist and user-friendly to any potential customers.
Durability
Given the price for some of these products, we considered durability in all aspects when picking and testing products. Charging speed, power consumption, battery life, and material strength were all judged.
Due to the features available and the average time the product will track activity or display notifications, long battery life has become a competitive selling feature. Many advertise batteries that last up to 50 hours on a single charge. Therefore, we chose products that promised impressive battery and charging life to test the accuracy of these claims. We also chose products that offer long lifespans that consume less power to reduce the charging frequency.
We researched and chose picks with durable materials, ranging from stainless steel, aluminum alloys, and titanium, with leather straps for comfort and to reduce damage over time.
Price Range
Our picks span from just over $50 to over $300, depending on the manufacturer and seller. Any options available for well under $50 offered limited features and were made from easily-broken material, and would not last with everyday use.
How We Picked
Advanced Tracking Technology

The ideal Smartwatch should have multiple sensors, numerous tracking capabilities, and enough memory to store previous workouts to show improvements over time. These features should be easy to use and offer accurate results.

Battery Life

We focused on smartwatches with impressive battery life to ensure that you experience the whole health-tracking experience, no matter the length of the workout.

Device Compatibility

The best Smartwatch should operate on a new iOS system to avoid missing new updates or having features load slowly. A higher iOS also aids in the compatibility of devices the watch can connect and pair with.

Cost-Effectiveness

Technological devices, especially those with impressive features, often have a high price tag. We offer products at multiple prices, allowing people of all budgets to experience high-quality tracking.
Care and Maintenance
Safety
It is important to remember to charge the smartwatch before use. Luckily, all smartwatches have a protective circuit built-in to prevent lithium-ion batteries from overcharging. 
Once charged, you must ensure it is secure to avoid accidents or breakage.
To check accurate tightening, you should be able to get a finger's width between your wrist and the band. It should be tight enough to avoid sliding or moving. However, it should not leave marks on your skin. We recommend loosening the strap a little when you are not actively exercising.
Hydration 
During your workout sessions, remember to stay hydrated. Not only does this ensure that you remain healthy and alert, but it will also lead to accurate readings of your vitals by smartwatches.
Cleaning
After use, wipe down the strap and display with a gentle microfiber cloth to remove any sweat or dirt. Do not submerge the watch in water, and do not use harsh chemical cleaning products or bristles. Smartwatches can air or hang dry.
Sources and Research