The Best Pico Projector for 2023
These delightful picks for the best Best Pico Projector guarantee you the best view from just about anywhere - why not treat yourself?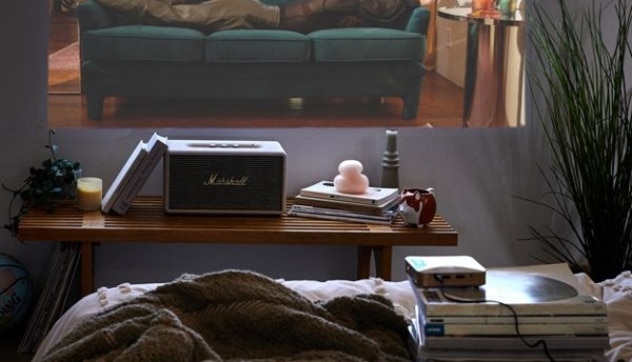 No longer do you have to leave the house and make long trips to the theatre to enjoy a cinematic experience. You can create a personal theater wherever you'd like, including inside your home, thanks to pico projectors! You can also stream your favorite blockbusters and classics right from the comfort of your bedroom.
To achieve this, you don't necessarily need a high-tech projector model. With improved technology, it is now possible to get high-quality images and videos even with the smallest projector.
In this article, we've put together a detailed guide to help you find a dependable pico projector.
Everything We Recommend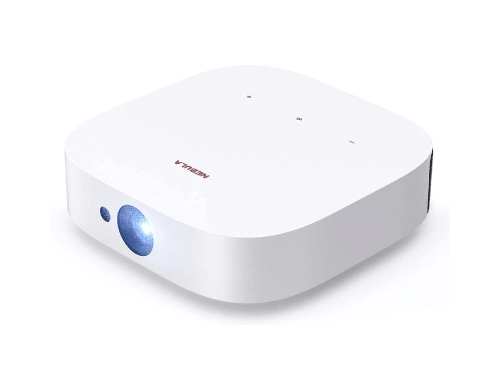 1. Best Product
Anker Nebula Solar Portable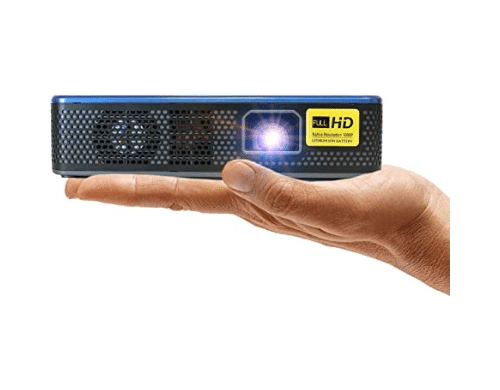 2. Runner Up
AAXA M7 Mini Projector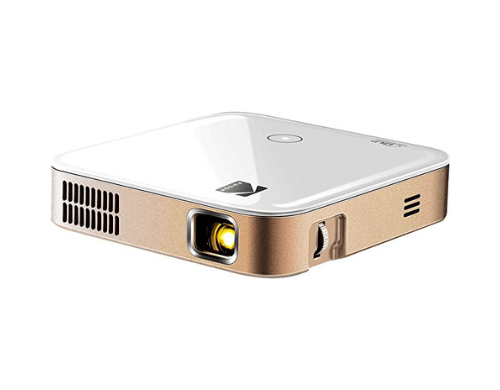 3. Cost Effective
Kodak Luma 350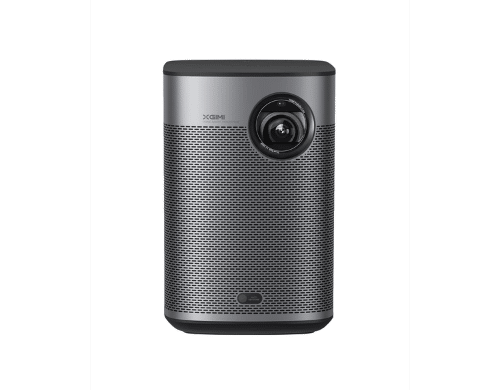 4. Almost Made the Cut
XGIMI Halo+
Who This Is For
If you love the cinematic thrill and want to bring that feeling right to your home, these projectors are the best way to go. They offer the perfect device for a group movie night or a cozy night with your significant other. Whatever your entertainment needs, these compact devices are guaranteed to fulfill them and offer more.
What does a pico projector do?
If you aren't familiar with the best pico projectors, it's easy to hear this term and feel a little lost or confused. However, you don't have to worry because we are always here to break it down. A pico projector is simply a handheld projector or a mini projector. These devices are the more portable versions of larger projectors, like those used at the movies. They are often small enough to fit in the palm of your hand and light enough to carry around easily.
Is the size of a pico projector's light smaller than a standard projector?
Standard projectors generally use two kinds of technology – Liquid Crystal Display (LCD) and Digital Light Processing (DLP). These technologies aim to project the highest quality images at the largest possible size.
In contrast, Pico projectors are constructed using LED and DLP technologies. These technologies make them more cost-effective, power-conscious, size-restricting, convenient, and portable. However, this also means that the light and imagery produced by these devices cannot be exactly compared to that of standard projectors.
Nevertheless, the best Pico projectors on the market boast the crème de la crème of the aforementioned technologies and produce far better quality than television and other digital screens. These images are on a close par with those of cinematic production.
Why You Should Trust Us
Everyone loves a good movie night! These intimate events bring loved ones together and create quality bonding time. In addition to movies, the best pico projectors offer a great outlet for many forms of entertainment. We understand that you need a premium device that meets these needs and provides incredible purchasing value.
How We Picked
We considered some important factors when selecting the best pico projectors on the market.
Portability
We selected pico projectors that have dimensions of no more than 6 x 6 x 4 inches and weigh less than two pounds for easy portability.
Picture quality
The quality of imagery produced by a pico projector depends on the device's resolution, which ranges from 320p or 420p to 720p or 1080p HD resolution, with some even supporting HDR and 4K lens resolutions.
Audio quality
What's the point of seeing clearly if you can't hear as clearly? Higher grade pico projectors come with in-built sound systems, sometimes in collaboration with audio companies like Dolby, that produce excellently clear audio and eliminate the need for an external speaker. Some pico projectors also have audio jack allowances so that you can plug and play without any surrounding noise interruptions. The loudest pico projectors may also double as speakers.
Battery life
Gone are the days when you had to have your video device directly plugged into a power source for functionality. Imagine you're planning an outdoor watching experience or a drive-thru movie night, and you have to be concerned about carrying multiple power extensions and adaptors to make this a reality. With built-in rechargeable batteries, all you need to do is pick up your device and go.
That's why we have selected pico projectors that boast quick charging speeds and long battery lives so that all you need to do is recharge, unplug, and sit back. The average charging time for any decent pico projector should be between three and five hours, while the average battery life should be at least two hours. If you're lucky, you can get a device with such a powerful battery that it can also serve as a power bank.
Connecting ports
The utmost priority of a mini projector is the ability to convert small-screen pictures to big-screen imagery. How does this happen, you may ask? Well, these devices use different types of connection ports and connectivity methods as input mechanisms for whatever you intend on projecting.
While some only have one or more of the basics — USB (Type A or C), HDMI, Composite AV, and Card Readers — others take it up a notch to include systems like Type C connection, Bluetooth, and even WiFi, to give you more connectivity options.
Some projectors also have something known as a "screen mirroring" feature, which projects whatever is on your screen or screens (if you have multiple devices). This serves as a nice-to-have feature for users looking to use them as gaming devices.
Price vs. quality
As always, we strive to suggest products that will undoubtedly offer the best investment value for a long time to come. Our chosen pico projectors are powerful devices that offer top-notch imagery and multipurpose functionality, giving you more than your money's worth within their various price ranges.
Easy to set up
With our picks, the last hassle on your mind will be how to set them up. With detailed user instructions and easy-to-understand features, your device will be up and running in no time.
How We Picked
Size, Weight, and Portability

The whole point of this article is to find the best portable projectors. So if you can't hold it in your hand and carry it around easily, it won't be on this list.

Picture Quality and Resolution

Standard pico projectors offer a screen resolution of 720p. However, HD options provide better picture quality. We've lined up projectors that give the best picture quality.

Power and Battery Life

No one wants to be cut off right in the middle of their favorite show. That's why we found projectors that have incredible battery lives.

Cost-Effectiveness

Trust us, you don't have to break the bank to own one of these bad boys. With our picks, you get the best value for your money and the best returns within the price range.
Care and Maintenance
Like most video and audio devices, or most tech devices, the best pico projector does not require a laundry list of aftercare instructions once it's been set up. The major cause for concern lies in properly installing your device. When you purchase a projector, each one comes with a detailed instruction manual on how to set it up. Once you carefully follow these instructions, you should have your device ready to go in no time.
If you ever hit a hard patch, there are also numerous resources online provided by manufacturers and other users that give guided tutorials.
How to set-up
You may need a stand. For a more balanced and secure set-up, you can purchase a tripod stand or a ceiling stand where you can place your projector. Some manufacturers sell these stands while others include them in your order. However, this isn't a necessity for most pico projectors, as they can be easily balanced on a table and elevated to your preferred viewing angle.
Don't forget to remove your lens covering. Manufacturers usually use a small translucent film to protect the device's lens.
Do not cover the fans or ports as you want an easy ventilation exit for all that heat produced when your device is functioning.
Ensure that your projector is secure and well-balanced before use. The last thing you would want is it toppling over and breaking or damaging.
Make sure it's the right side up. Follow the guided installation instructions. Also, make sure your device is sitting the right way to avoid upside-down production and distorted imagery.
How you can clean your projector from time to time to ensure top functionality
Unplug the device and let it cool off before proceeding.
Use a handheld vacuum device on low power to remove surface dust from the body of the device as well as its fans, ports, and other ventilation systems.
If your device is still a bit dusty after that, slightly dampen a microfiber cloth and wipe down gently. Ensure that water does not directly touch the projector.
Use a dry rag to wipe down again to absorb any excess dampness.
Apply a lens cleaner to a microfiber cloth and use it to wipe the lens in a circular motion. Do not use abrasives or solvents.
Store in a carrying case when not in use. Most manufacturers sell the device with a case, but in the rare case that they don't, you can always purchase one.
Sources and Research