The Best Induction Range for 2023
These top-rated induction ranges will not only improve the aesthetics of your kitchen but also your cooking experience.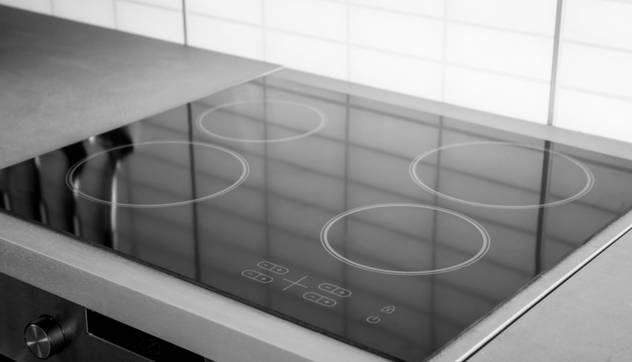 Induction ranges are a popular choice for many home kitchens. These unique heating elements use electromagnetic energy to heat pans and pots directly, without heating the rest of the range.
Induction ranges also cost a pretty penny than gas and electric ranges. However, they provide rapid, accurate temperature adjustments, a remarkable energy economy, and a sense of safety in exchange.
Whether you are looking to replace your old, harmful gas range or obsolete electric range we are here to help. In this buying guide, we will explore and compare different models, and provide tips for choosing the best induction range for your needs.
Everything We Recommend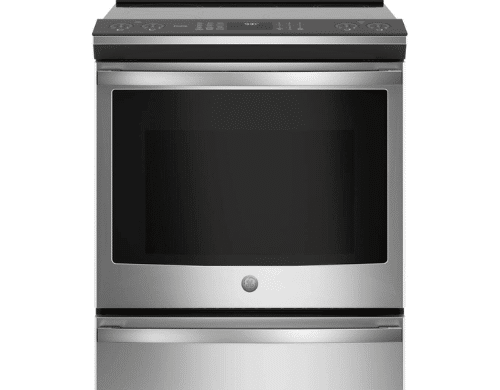 1. Best Product
GE Profile™ 30″ Smart Slide-In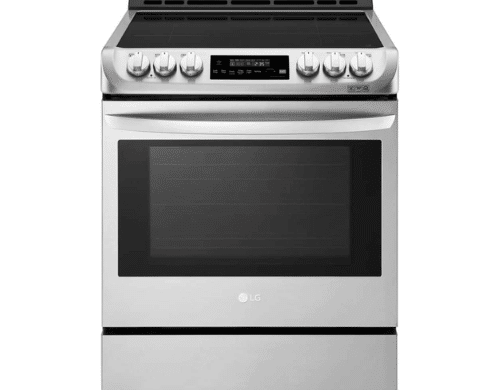 2. Runner Up
LG 6.3 cu. ft. Smart Slide-In Induction Range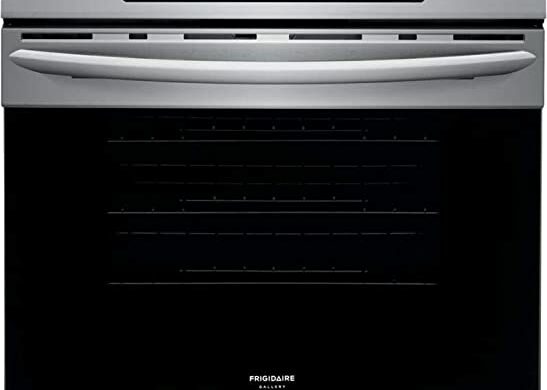 3. Cost Effective
Frigidaire FGIH3047VF 30″ Gallery Series Induction Range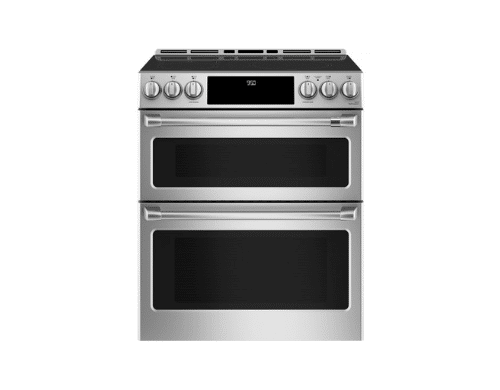 4. Almost Made the Cut
Cafe 30-Inch Slide-In Induction Smart Range
Who This Is For
There are not so many alternatives when it comes to cooktops. Why not go with an energy-efficient one? An induction range is a good investment since it provides accurate and uniform heat. It could also save you money in the long run because the cookware warms up rather than the surface of your appliance.
What are induction ranges?
An induction range is a type of stovetop that uses electromagnetic induction to heat the cookware, which then cooks the food. Induction ranges are becoming increasingly popular in home kitchens, as they offer quick and even heating. They are more energy-efficient than traditional stoves, and they can also be safer because the cooktop stays cool to the touch.
How do they work?
While gas and electric appliances may utilize thermal conduction to transmit heat from a stove to a pan to your food, induction heating removes the intermediary by heating the cooking vessel itself.
An electric current flows via a coiled copper wire beneath the cooking surface, generating a magnetic current that circulates throughout the cookware. One great feature is that the entire cooktop stays cold to the touch, making burn injuries less common.
Induction cooking is so much more efficient than conventional techniques of cooking. This is because relatively little heat energy goes to waste throughout the process, allowing you to heat your cookware without warming your kitchen.
Are induction ranges more energy-efficient?
There are several advantages to using an induction cooktop. Significantly less energy gets lost when cooking since they transmit heat directly to the cookware. By some estimates, the electromagnetic energy generated by induction cooktops can reach up to 90% of the food in the pan, whereas gas ranges can only generate 38% of the energy.
Electric vs. gas ranges
Regarding ranges, there are two main types: electric and gas. Each type has its pros and cons, so it is important to know the difference before deciding which one to buy.
Electric ranges are run on electricity, so they require a dedicated circuit. They are also typically more expensive than gas ranges. On the plus side, electric ranges are easier to clean because there is no need to worry about spillovers or drips.
On the other hand, gas ranges run on natural gas or propane. They are usually less expensive than electric ranges but require a venting system to eliminate fumes. Gas ranges can also be more difficult to clean because of the potential for spillovers and drips.
So, which sort of range is best for you? It really varies depending on your needs and preferences. An electric model is probably your best bet if you want an easy-to-clean range. But a gas range might be better if you are on a budget.
Why You Should Trust Us
Large and small household appliances, such as stoves, cooktops, washers, dryers, vacuums, and more, are our areas of expertise. We considered well-known models from producers like LG, Bosch, Samsung, Café, and more to determine the options for induction ranges.
During the research process, we focused on the number and size of cooktop elements, the oven's capacity, the cooking process, smart features, and cleaning modes since these factors are most likely to affect the usability of the appliance.
How We Picked
Power rate
When shopping for an excellent induction stove, the power rate is the most important factor to consider. You get to cook faster with a higher power rate, but the cost may increase. Typical induction cooktops have a 1000–2000 W power rating. Therefore, you must choose an induction cooktop with a greater power rate if you require anything that makes cooking faster.
Wattage
Depending on the model, induction ranges can have wattages between 300 and 14,000. Additionally, there are two distinct styles of outlet plugs.
Standard consumer electronics outlets have two or three prongs and can handle up to 1,800 watts at 120 volts. Most countertops and portable induction ranges use this type of plug. It makes them easy to move around.
There will be a 240-volt plug on a range that consumes more than 1,800 watts. These plugs are found on some large appliances, like commercial stoves and refrigerators. It is not a good idea to move these appliances around.
When choosing your range, it is important to consider where you intend to use your induction range and the available plugs.
Safety Features
This is another crucial consideration when shopping for an induction cooktop. A modern induction cooktop has an auto-pan detection feature that automatically turns off the heat when you take off cookware. Furthermore, if you forget to turn off the equipment, the cooktop will automatically turn off if the pan becomes too hot.
Number of cooktops
It is possible to have four or five burners on an induction range. The former is sufficient for a family of two or three, as the surface allows you to prepare several portions. The latter is a wonderful choice for gourmets or large homes that require more space for many pots and pans.
There is typically a dedicated warming burner on a five-burner range. This burner can warm the sides when others are finishing up or simmering. It is important to know that five-burner induction ranges typically cost more than four-burner ranges.
Size of cooktops
There is a minimum and maximum pan size for every induction cooktop. When the cookware is smaller than the supported pan size, the cooktop cannot detect it and will not heat it. For maximum efficiency, cookware should be sized appropriately for the induction cooktop coil size.
Price vs. quality
The price of an induction cooktop may not be as high as it used to be, but it is still more expensive upfront than a gas or electric cooktop. On the other hand, this price may be worth it in the long run due to better energy efficiency, safety, and ease of cooking.
Auto cool
Since only the pan gets hot, the hot element will never be exposed, preventing fire hazards and burns. You can cook around children this way, but keep in mind that the cookware (and the food inside it) remain very hot.
Temperature controls
The latest induction cooktops feature pre-programmed menus for the convenience of users. The appliance's temperature is adjustable in the pre-set menu according to what you are cooking. With a single touch, the cooktop adjusts the temperature accordingly, whether you are boiling milk, making rice, rotis, or frying vegetables.
Display
Displays are important for induction ranges because they provide the user with important information about the current state of the range. For example, the display may show the current temperature setting, the remaining cooking time, or any error messages.
The display also allows the user to easily adjust the settings on the range, such as changing the temperature or setting a timer. Additionally, the display can enhance the overall aesthetic of the range by providing a modern and user-friendly interface. A clear and well-designed display can make the range easier to use and may even improve the user's overall cooking experience.
Easy-to-use
Easy-to-use induction ranges matter because they can improve the overall cooking experience. When a range is easy to use, it is more likely to be used regularly, leading to better and more efficient cooking. Additionally, an easy-to-use range can help to reduce cooking errors and accidents, which can improve safety in the kitchen.
Furthermore, easy-to-use induction ranges can be especially beneficial for individuals new to cooking or those who may have difficulty using more complex appliances. By providing a user-friendly interface, these ranges can help make cooking accessible to a wider range of people.
Overall, easy-to-use induction ranges can improve the user experience, enhance safety, and make cooking accessible to a wider range of people.
Energy-efficiency
Among the most important factors to consider is how much power each model consumes. There are differences between models when it comes to energy usage. Unlike many other cooking devices, induction cooktops are a fairly new type of innovation in technology and design. A typical induction hob saves 50% more energy than an electric ceramic cooktop and is up to 90% more energy efficient than a gas stove.
Electric or gas
When it comes to picking between electric and gas ranges, it depends on your personal preferences. A gas range would be best if you enjoy cooking with gas. On the other hand, if you prefer the convenience of electric cooking, then an electric range would be a better choice. Ultimately, it comes down to what you prefer in terms of cooking.
How We Picked
Power Rate

The power rate determines how quickly the range can heat up and how much power it can deliver to the cooking vessels. A higher power rate means that the range can heat up faster and provide more heat to the cooking vessels. This can improve the overall efficiency of the range.

Safety

Induction ranges come with a number of safety features. The automatic shut-off function turns off the heat for cookware once you take it off the cooktop. A child lock feature prevents unintended changes to the settings, and overheat protection shuts off the power if the range becomes too hot.

Number of Cooktops

The number of cooktops is important because it determines how many meals you can prepare at once. Multiple cooktops make it possible to cook multiple dishes simultaneously, saving time and effort.

Cost-Effectiveness

Induction ranges are typically more expensive than traditional electric or gas ranges. It is critical to ensure that the features and performance of the range justify the price. We evaluate an appliance's cost-effectiveness by weighing its performance and feature set against its price.
Care and Maintenance
Unlike gas stovetops, induction stovetops provide a clean-looking, flat surface for making meals. They are simpler to maintain and clean because they lack the cracks and crevices of a gas or electric coil cooktop.
Do not let their simple appearance fool you. Induction stovetops need more care because of their glass surfaces, but that should not prevent you from using them. With a little understanding, you can maintain the original appearance of your induction cooktop.
Is my cookware compatible with induction ranges?
To find out, you only need a magnet to test your pots and pans. Turn the pan over and see if a magnet sticks to the bottom. A ferromagnetic pan works for induction cooking if the magnet sticks to the bottom. 
It is also possible to test stainless steel appliances for magnetic properties using this method. Additionally, look for a stamped "coiled spring" symbol that denotes induction compatibility on the bottom of your cookware.
How to clean induction ranges
If you have an induction range in your kitchen, be aware of the heat it emits. This type of range uses electromagnetic energy to heat food, and the coils in the cooktop can get very hot. Keep children and pets away from the cooktop to avoid burns, and use caution when cooking with induction. An induction range also produces EMF radiation, which can harm your health. Be sure to keep your distance from the range and be aware of the heat that it produces.
It is always a good idea to set your induction range to auto-cool when you are not using it. This will help prevent injuries and energy waste. There are a few different ways to set up your induction range to cool down automatically when it is not in use. One method is to set a timer to turn off the range after a certain amount of time. Another way is to use a motion sensor so that the range will turn off when there is no movement in the area.
You can also damage an induction cooktop by cleaning it incorrectly. Avoid using scrubby sponges, steel wool, and abrasive chemicals. The best cleaner is one made for induction cooktops, along with a dish towel.
Do not forget to wipe off the cleaner with a moist cloth. The cleaning residue can permanently discolor the surface of the range.
Sources and Research