The Best Audio Bluetooth Receiver in 2023
This little dongle is the best audio Bluetooth receiver to help you to take control of your music wherever you are in your home!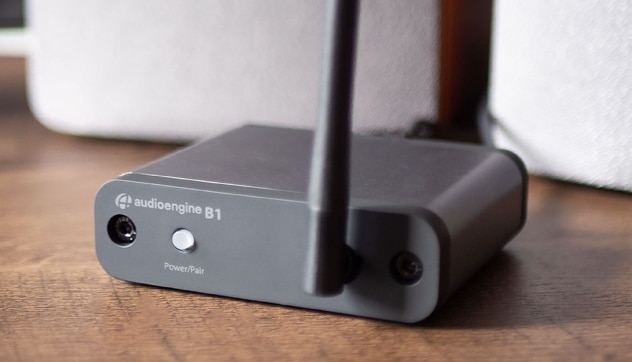 As wired audio transmission gets obsolete by the day, there is a growing demand for Bluetooth accessories. Technology is constantly changing. One minute you have the latest technology, the next minute you need a serious upgrade. The past decade has seen a paradigm shift in audio formats and generally sound stereos as a whole. Sadly, you can only use most of these stereos through audio jacks. Consequently, you have to leave your phone plugged in to enjoy the music. Luckily, you can still enjoy wireless audio transmission through your stereo by adding one of the best audio Bluetooth receiver. Whether you're an audiophile or just looking for a simple way to stream music, there's a Bluetooth receiver on this list for you!
Everything We Recommend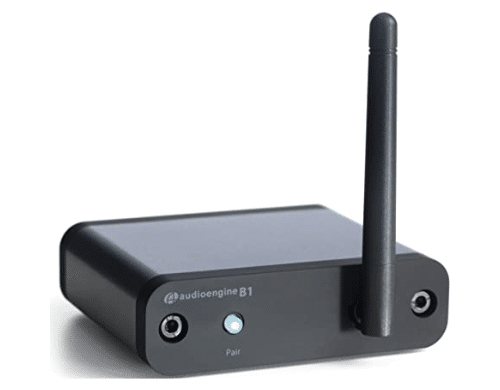 1. Best Product
Audioengine B1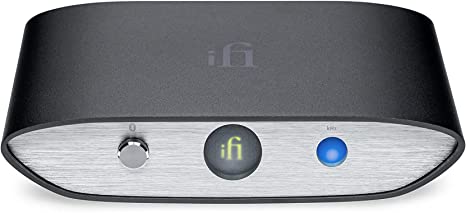 2. Runner Up
iFi Zen Blue V2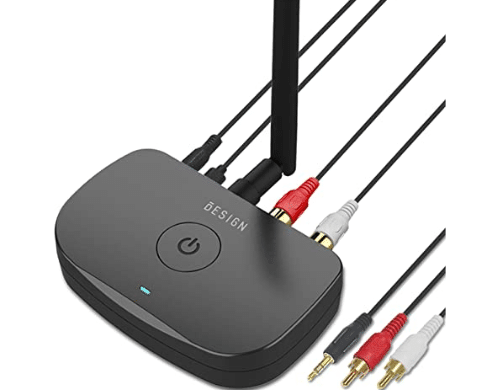 3. Cost Effective
Besign BE-RCA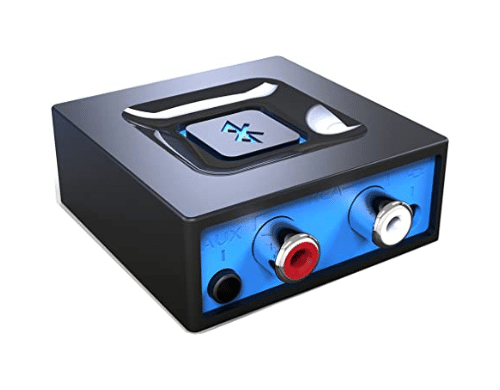 4. Almost Made the Cut
Esinkin Wireless
Who This Is For
This review is for anyone looking to enjoy wireless audio connectivity from a device without in-built Bluetooth. Just because your sound system is lagging on the latest technology doesn't mean you should get rid of it, these receivers will help you keep that stereo in use.
What is an audio Bluetooth receiver?
A Bluetooth receiver is a gadget that connects to your stereo system, allowing you to send and receive audio wirelessly. Turning any audio system into a Bluetooth-controllable device enables you to enjoy the convenience of wireless connections.
What are audio Bluetooth receivers used for?
These receivers give you an easier set-up to deal with whenever you want to use a non-Bluetooth device. You can play music on devices that do not have in-built Bluetooth features. Bluetooth connection is reliable and will keep streaming even if Wi-Fi is lagging.
Do Bluetooth receivers work for any device?
Receivers can connect to any Bluetooth 5.0 device so they have a wide range of compatibility.
Why You Should Trust Us
In a world full of vendors and plenty of manufacturers, it can be hard to tell how good genuinely is. We took our time to diligently go through individual product reviews and customer feedback to figure out if the claims are true. This final list of products will guide you to make better purchases when searching for the best Bluetooth audio receiver.
How We Picked
To pick the best Bluetooth audio receiver to suit you, we had a couple of parameters to evaluate.
Audio quality
The first thing was to consider how you intend to use the receiver. You'll want to find a receiver that fits your needs and will maximize your usability. Hence we had to focus on Bluetooth audio receivers with crisp audio quality.
Low latency means you get less buffering and a seamless sync between the video and audio transmission. High fidelity (often shortened to Hi-Fi) is the high-quality reproduction of sound. Ideally, high-fidelity equipment has inaudible noise and distortion. This means you get to recreate the original feeling of a live performance in the comfort of your space.
Price
We also kept in mind how much you would be willing to spend on these gadgets. Finding a cheap receiver might seem like a good idea, but it could quickly break. Investing a little more in a quality receiver is a prudent move.
Ease of setting up
The next thing we considered is how easy it is to set up. You want to find a device that is simple to pair with your smartphone and won't be confusing. These receivers also come with a manual or user guide to help you out with setup.
Range
Another important aspect of any Bluetooth receiver is the range. Receivers that have at least a 100-foot range will allow you to move around your house freely without loss of connection. Again this heavily depends on the size of your house or where you intend to use the gadget.
The transmission range often depends on a number of factors. These factors include the power output, sensitivity of the receiver, and the antennas. Receivers that lack high-gain antennas tend to have a shorter range compared to the ones that do.
Updated system technology
The latest updated system technology is Bluetooth (5.0) which has major improvements compared to the previous generations. This new system gives you faster data transfer speeds and a longer connection range. The biggest difference between Bluetooth 5.0 and previous iterations of Bluetooth is the maximum range. While Bluetooth 4.0 and later support a range of up to 33 feet, Bluetooth 5.0 steps it up to a theoretical range of 800 feet.
Compatibility
It's important to ensure that the Bluetooth receiver is compatible with your devices. You need to check whether such a gadget is compatible with your laptop, phone, or headset. The adapter type or port type will guide you on this. With RCA audio cables, you can plug into most stereos and play your files.
How We Picked
Range

Various variables, including distance, obstructions, and specific product specifications, affect the Bluetooth connectivity range between your device and the stereo system. When deciding what will work best for your particular situation, it is crucial to take into account all of these variables.

Updated System Technology

Different generations of Bluetooth have different capabilities when it comes to performance, range, and data rates. While it follows that the latest version of Bluetooth, which is 5.0, is a lot better, it's not compatible with all devices. Be sure to update your devices and buy a compatible Bluetooth receiver.

Compatibility

Bluetooth isn't always about high quality. If you want the best possible sound, search for a device that supports the AptX codec for high-quality streaming from many Android phones, Macbooks, and PCs. The last thing you want is to purchase a receiver that is not compatible with your device!

Cost-Effectiveness

You might not want to spend a lot of money on the best Bluetooth audio receiver, and we totally get that. This is why we took everyone's needs into consideration when coming up with this list. The items on this list below are completely affordable and promise to provide you with value for your money.
Care and Maintenance
Check adapter compatibility
Check to see that the adapter is compatible with your device. The last thing you need is an incompatible gadget that doesn't really help you. For most of these products, compatible devices are mentioned in the description. Also, in this review, we make sure you are aware of what you buy as the most appropriate option.
Check the receiver has the latest Bluetooth technology (5.0) because it has way better features, speeds, and range of access.
Prevent port and plug damage
Keep the port clean and avoid poking it with wires, metals, and pointy things. Use a blower on a regular basis to avoid the hardening of dust in that space since it will affect your router.
Preventing port damage is only possible if you are careful enough to know what type of cable to insert into such ports. Take care to use minimal force as you input these cables to avoid such damage.
Sources and Research