The Best Stereo Receiver for 2023
Every audiophile needs the secret to a quality music experience, and you can find the best stereo receiver right here in this list!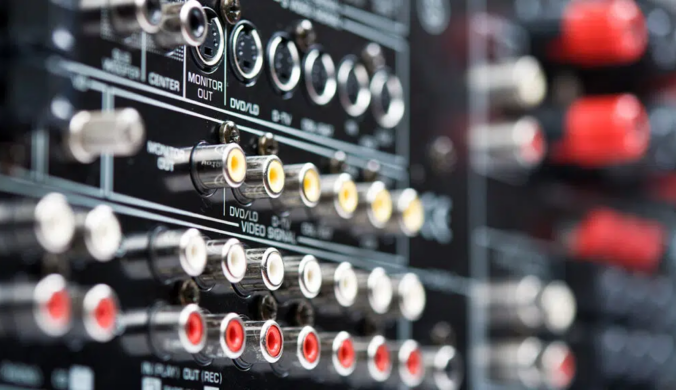 The sound quality of music is often as important as the music itself. There is such a wide range of stereo receivers available on the market today, and it's a task to try to select one that suits your needs. Different stereo receivers deliver differently. Is your streaming solely for music, or do you want to add audio and visuals? Well, we have considered a variety of stereo receivers. Judging from wattage, audio quality and controls, cost, and ease of setting up and use, we have a detailed list of the best stereo receivers to help you narrow down your choices based on our top picks for the best stereo receiver.
Everything We Recommend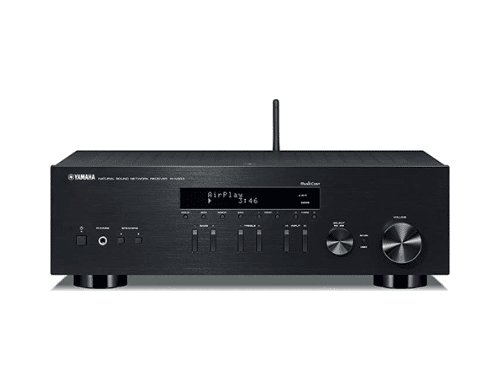 1. Best Product
Yamaha R-N303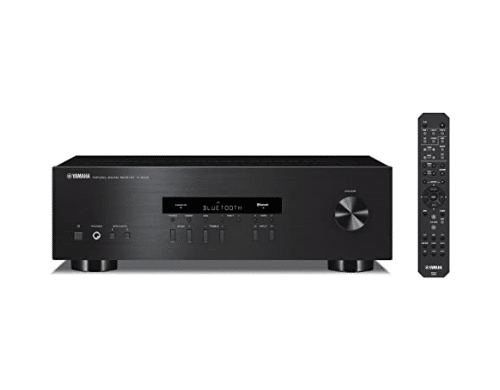 2. Runner Up
YAMAHA R-S202BL Stereo Receiver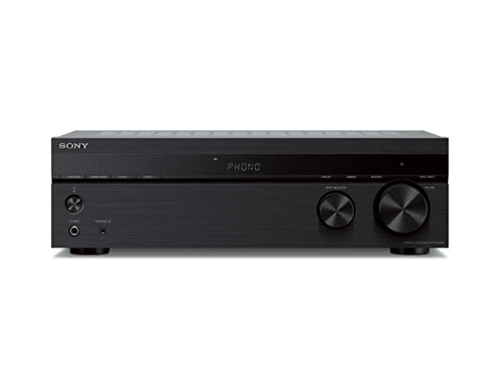 3. Cost Effective
Sony STR-DH190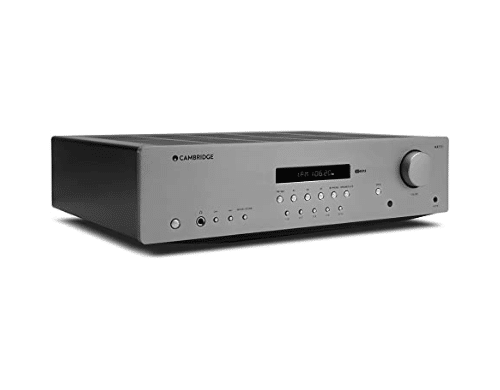 4. Almost Made the Cut
Cambridge Audio AXR85
Who This Is For
These products listed here are intended for anyone who enjoys listening to audio such as music with the best sound quality.
What is a stereo receiver?
A stereo receiver is an electrical device that decodes signals from various sources and transmits them as sound to output outlets such as speakers and headphones. Although different types of receivers such as A.V.R. also decode other file formats such as video, stereo receivers are primarily designed for listening to audio.
How many watts are best for a stereo receiver?
In simple terms, Watt is the unit that measures the amount of power delivered to the output channels of a stereo receiver. The amount of power through a stereo receiver differs from one stereo to another owing to different calibration standards by different manufacturers.
The power rating (wattage) of your stereo receiver will see a tradeoff between cost and sound quality. Generally, more wattage means higher cost and better sound quality. Consider factors like the size of your room and the efficiency of your speakers in calculating the wattage requirements of your stereo receiver. For instance, it would be absurd to use a stereo receiver with a power rating used in a thousand-seater hall in your room.
Some stereo receivers deliver high power but for a short period. It would be prudent to settle for one that delivers high power consistently across the out channels of the stereo receiver within the recommended power rating.
Stereo receiver vs stereo amplifier vs AVR
A stereo amplifier is an electronic device that amplifies a signal based on a certain ratio (amplification ratio which is a ratio of an output variable to an input variable such as voltage, current, or power of a signal).
On the other hand, a stereo receiver has a built-in amplifier so there is no need to have a separate amplifier unit.
We pointed out that a stereo receiver is primarily for listening to audio. An AVR on the other hand receives, processes, and transmits signals in picture, audio, and video formats. In simple terms, if you are big on movies, an AVR is what you'll consider purchasing, but if your needs revolve solely around music, a stereo receiver would be your accompaniment.
Why You Should Trust Us
A large traffic of products in this category has been made available in the market today. We have listed products that will guarantee you value for your money and superb functionality. We point you to stereo receivers that will give you an enjoyable and quality music experience.
How We Picked
In an online market where you can't test the product before purchase, how do you gain confidence in its capabilities? It can be quite a daunting task to select the choicest of all the options available. We are helping you narrow down the choices for you by drawing recommendations based on customer experiences and trusted product reviewers online. Broadly, we considered the power rating of the stereo receiver, how easy it is to set up or use, how cost-effective they are, and the quality of the audio and the control capabilities of the stereo receiver.
Power per output and receivers
We considered stereo receiver power per output port. The wattage (a measure of power) determines the sound quality of the output audio and the volume across the speakers. We also examined stereo receivers that come with different numbers and types of ports to support different kinds of inputs and outputs.
The setup
Generally, setting up and using a stereo receiver should not be rocket science. Its operation should be simple and intuitive. In this aspect, we also considered remote control, voice control, and app control features. Wireless connectivity features such as Wi-Fi and Bluetooth also informed our selection criteria.
Appearance
Stereos receivers with uncluttered and simple front panels and how they appeal to the eye are also discussed in some of these products.
How We Picked
Power and Wattage

The stereo receiver watts per channel are an essential criterion to consider since it will either cost you money or sound quality, depending on the power rating you settle for.

Audio Quality and Controls

The stereo wattage and cost directly correlate with the audio quality and additional features such as remote, app, voice controls, and Wi-Fi and Bluetooth connectivity should be considered when selecting a stereo receiver.

Easy to Set Up and Use

Setting up and using a stereo system should not be rocket science. Additional aiding perks such as Alexa and Google assistants that use artificial intelligence for ease of use should be given great consideration.

Cost-Effectiveness

A cheap stereo receiver runs the risk of a substandard stereo system and will most likely have less attractive features and poor audio quality. Albeit, you shouldn't break the bank to afford a quality stereo receiver that is inexpensive (not cheap) that still meets your needs.
Care and Maintenance
Every stereo receiver comes with a user manual on how to set up, use, and general care for the stereo receiver. Strictly follow the guidelines stated there to prevent damage to the product when setting up, using, or handling the product.
Be gentle when handling the stereo system to prevent damage to ports and cables.
Taking care of dust
Oftentimes, dust poses a great threat to stereo receivers. Therefore, it is good practice to dispel any dust particles that may have settled in the stereo receiver to prevent damage. Like most audio devices, stereo receivers are sensitive to humid conditions and harsh chemicals. To dispel the dust on the surfaces, use compressed air. Occasionally open up the chassis and use the compressed air to dispel dust from the cavities.
Check compatibility
Before purchasing or using a stereo receiver, assess that it is compatible with connected devices such as your speakers, headphones, television, computer, etc.
Electrical standards
Be aware of wattage when plugging and connecting devices. Electrical devices are designed differently depending on the country intended for their use. Outlets and voltage ratings differ from country to country. Check to ensure they are electrically compatible with your destination and if not, you may opt to purchase additional electrical components such as an adapter or converters.
Sources and Research