The Best Standalone VR Headset for 2023
Immerse yourself in amazing virtual realities with impressive, high-performing VR headsets.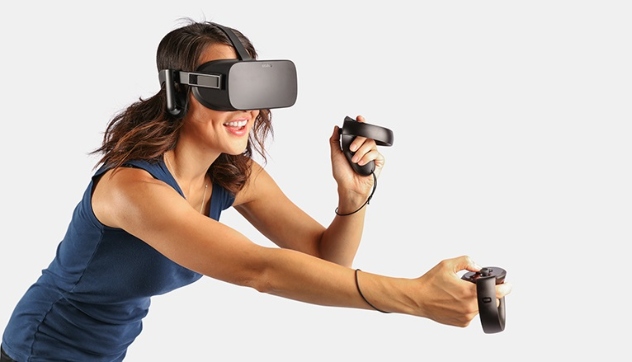 Thanks to the power of technology, virtual reality provides an incredible way to explore new worlds. With motion tracking and the best standalone VR headsets, you can easily play a game or look around a virtual environment as if you were actually there.
Virtual reality gets more interesting when you are using the right headsets. Given the sheer number to choose from, the selection can easily become confusing. It does not have to be though, thanks to this buying guide.
We have outlined what is most important to consider when picking the best VR standalone headsets. You can also take a cue from the brands we have suggested in this guide.
Everything We Recommend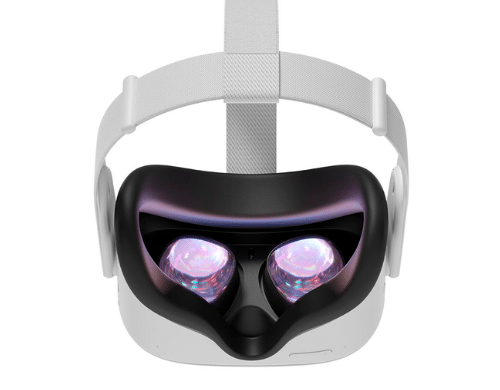 1. Best Product
Oculus Meta Quest 2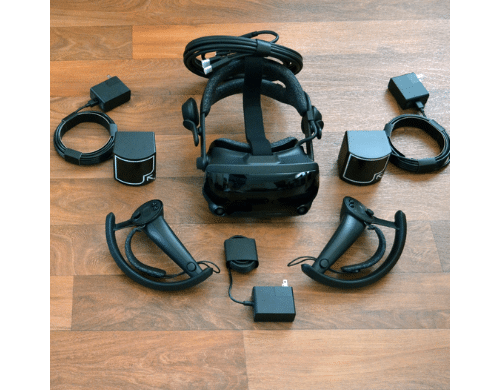 2. Runner Up
Valve Index VR Full Kit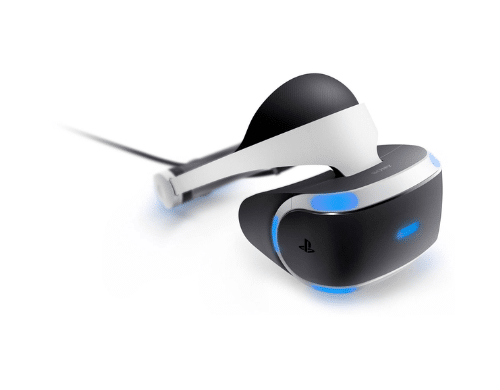 3. Cost Effective
Sony PlayStation VR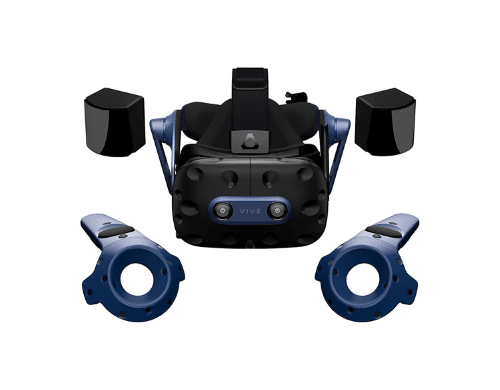 4. Almost Made the Cut
HTC VIVE Pro 2 Virtual Reality System
Who This Is For
If you play video games frequently, you should think about purchasing a VR headset. Moreso, creatives, movie buffs, and many other individuals, apart from frequent gamers, should also consider making this purchase.
VR headsets are more beneficial for other activities, such as socializing and working, as they become more common.
What are the best standalone VR headsets used for?
With the aid of a virtual reality headset, users may engage with virtual worlds and get a first-person viewpoint (FPV).
Virtual reality (VR) headsets essentially replace the natural environment with virtual reality content, such as a movie, game, or previously recorded 360-degree VR environment that allows for turning and seeing around just like in the real world.
Even though virtual reality has been around for a while, the attached hardware required to experience it has typically been expensive, large, and power-hungry. Today, VR apps have been able to penetrate the consumer market thanks to mobile VR headsets, which are essentially goggles that can carry a smartphone.
Each form of VR headset aims to give the user an experience that is so genuine they forget they are wearing it.
Standalone vs tethered VR headsets
The year 2016 saw the release of all major VR brands, joining the countless mid-range and low-cost options that were previously available. In purchasing for yourself, you will inevitably have to decide whether tethered or wireless virtual reality is preferable for you.
The most popular type of VR headset at the moment is cordless. These include the largely less expensive smartphone-slot devices like Google Cardboard, but mid-range models also have wireless capabilities.
The complete lack of cords is undoubtedly the largest advantage of wireless VR, but they are also frequently heavier and less comfortable.
High-end VR headsets require a cable connection to reduce latency.
The most frequent negative side effect is nausea. This is common when there are considerable lags between physical movement and movement in the VR environment. Limiting latency to as little as possible—roughly 20 ms—is preferable, but the lower that number, the better.
Right now, only a cable connection can accomplish this.
The second key reason is processing power. With a self-contained VR device, you must have all the necessary hardware and a power source in the head-mounted display (HMD). On more affordable VR headsets, your phone provides all of this.
You can have a mid-range VR experience with it because it has more than enough power and battery. But as things become more intricate and processor-intensive, expensive gaming PCs and a tethered connection become essential.
Why You Should Trust Us
You can trust our recommendations in this guide because we consulted authentic and credible sources while. We reviewed information from expert test reports and in matters of VR and gaming equipment.
This way, we were able to identify the most important criteria to consider when selecting the best VR headset.
How We Picked
We conducted in-depth and intensive research across various reputable sources. We were able to identify the criteria that matter most when selecting a good VR headset. The most important criteria to include the following:
Field of view
Field of view, or FOV, as it is more commonly known, provides you with an indication of how immersive a VR headset is. In general, you should look for a VR headset with a field of view (FOV) of between 100 and 120 degrees. This appears to be the market cap (for the time being, at least!).
For comparison, the FOV of human eyes is about 220 degrees. It is important to prioritize a good FOV, and so we ensured to provide our suggestions in this review with this criterion in mind.
Pixel resolution
Before purchasing any VR headset, it is a good idea to look at the resolution and refresh rate, as these are essential to a satisfying VR experience. A greater resolution will result in visuals of higher quality when displayed on a screen.
It will result in sharper edges, easier-to-read text, and a more upscale VR experience overall.
Audio quality
The type of VR headset will also determine this feature; entry-level devices typically have built-in speakers. High-end models often have built-in headphones and, in some circumstances, built-in microphones.
All in all, these VR headset options have reputable audio quality.
Comfort and fit
When it comes to choosing the best standalone VR headsets, fit is a crucial criterion to consider. For one thing, a good fit is necessary as it helps secure the headset during use. This is important to increase comfort during VR and gaming sessions, and to reduce the likelihood of motion sickness.
Weight/size/portability
When choosing the best standalone VR headset, you will find that it is important to consider size and weight. These are important measures of portability, especially if you are the kind of gamer who likes to take their virtual realities with them everywhere they go.
This is why we made sure to recommend VR headsets that have an optimal size and weight and are very portable.
Price vs. quality
The price of a VR headset depends on several variables. The resolution, control mechanisms, and tracking techniques, as well as whether or not it needs a PC. The priciest VR headsets will typically need a high-priced PC to operate.
Style/design
Some users are also quite particular about the design of their preferred VR headsets. If you are one of these gamers, it should delight you to know that you can get functionality and aesthetically pleasing designs when choosing the best standalone VR headsets.
How We Picked
Field of Vision

Field of vision, also known as FOV, is important because it is an indication of how immersive a VR headset is. We took care to only suggest VR headset models with the best FOVs for a satisfying VR experience.



Pixel Resolution

Pixel resolution is critical to the overall VR experience. A greater resolution translates to high-quality visuals and sharper edges. You will also benefit from easier-to-read text and a more upscale VR experience overall.


Comfort/Fit/Weight

It is also important that the VR headset you choose has an optimal size and weight. A good fit ensures comfort and a great user experience. Therefore, we prioritize these factors when suggesting our top picks.

Cost-Effectiveness

A high-quality VR headset does not have to trade affordability for functionality. As such, the best standalone VR headsets displayed here have reasonable price tags and offer great value.
Care and Maintenance
Cleaning your standalone VR headset
No matter how germaphobic you may be these days, it is quite impossible to entirely disinfect standalone VR headsets. However, you can still feel at ease with a thorough cleaning and a few precautionary measures.
You can maintain good hand hygiene by washing your hands for at least 20 seconds, using hand sanitizer, and refraining from touching your face. Wipe down your headsets to eliminate the macro gunk (the bits you can see or feel, such as sebum, and brine from evaporated sweat, hair, dead skin cells, makeup, dust, etc.).
Although headphone manufacturers will typically have their cleaning instructions, there are some general suggestions you should keep in mind. Avoid using harsh solvents or abrasives like acetone, alcohol, etc.
These can harm many different types of plastics and the glue that holds materials together. Consequently, leaving a frosty, unsightly residue that you do not want, especially on your lenses.
The majority of the cleaning, both inside and out, should be done with a lint-free cloth. This is because lenses are pretty delicate and should only be cleaned with the provided microfiber cloth or a lint-free cloth.
Except for the lenses, clean everything with non-abrasive antibacterial wipes. excellent for removing all kinds of junk.
To reach all the crevices on the part itself and where it snaps in, remove any parts from your headsets that you can safely remove. These include the facial interface, nose guard, or light-blocking guard.
Consider taking preventative precautions. You can purchase a VR cover for your facial interface. Alternatively, get a brand-new facial interface with a surface that is easy to clean, like PU leather (aka pleather). This is also an excellent long-term method of keeping your VR headset clean because almost all manufacturers sell VR headsets with spongy foam facial interfaces that soak up perspiration and filth. There are plenty of them that can be found on Amazon, eBay, and specialty retailers.
There are a few techniques to mostly sterilize your headset. These sterilizing techniques include employing UV light or alcohol-free antimicrobial wipes. However, for a thorough cleaning, we advise that you adhere to the CDC's or WHO's detailed instructions.
How to set up a VR headset
Any VR headset will require a strong PC first. Additionally, you should make sure you have enough room for your VR experience. Dedicated GPUs, not the motherboard, should be used by desktop users to connect their VR headset and desktop monitor. Also, refer to the installation manual for the specific VR headset you end up purchasing.
You also need to make sure you have enough tracking stations if your VR headset utilizes outside-in tracking. To play in tethered mode, you might need to purchase a special HDMI cable or USB cable.
Additionally, if you wear glasses, make sure the headset is compatible with them. To use your VR headset with glasses, you might need to buy a spacer if it is not included in the package.
Ensuring the headset is properly secured
Check to verify if you can see a single, clear image. This is better achieved when the headset is level and securely fastened on your head, so it is important to wear it properly.
Stop using if you feel unwell
A healthy sense of balance and motion is necessary for a comfortable virtual reality experience.
You should avoid using the headset if you have a cold, the flu, headaches, migraines, earaches, or are exhausted. Doing so may make you more susceptible to unpleasant symptoms.
There is also the concern of motion sickness when using VR. In virtual reality, the ears convey that the body is static and that no movement is taking place. However, the eyes convey that the individual is sprinting and jumping across a dimension. A type of motion sickness might occur because the eyes and ears are not in harmony.
Fortunately, there are methods for overcoming this motion sickness. The first step is to shorten your virtual reality sessions. There is a significant association between exposure time and VR sickness, and that danger increases with longer exposure times.
You should also think carefully about the games you choose. Games significantly impact the state of your emotions. It will be quite beneficial to select games where you can move very little.
In games where you are moving, darkening the screen edges is also a great preventative strategy. However, teleporting rather than walking helps even more.
Sources and Research