The Best Anti-Fog Products for Glasses for 2023
With this list of the best anti-fog products, foggy glasses are now a thing of the past and you are free to have clear vision anywhere you go.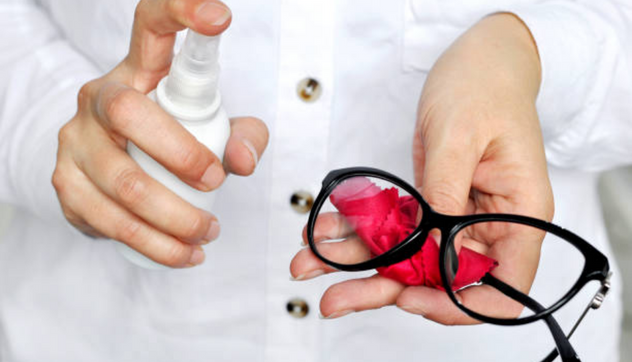 When working, playing sports, or engaging in other activities that require wearing glasses, a cloudy lens is the last thing you want. It may cause significant annoyance, disrupt enjoyment, and even result in unintended accidents. Foggy glasses are inevitable with the mask on and your heated breath moving directly into your eyes. And wiping your glasses seems to be a never-ending loop in life! Luckily, anti-fog products exist as a remedy. However, a wide variety of items are now available due to the rising demand. So, how do you tell whether you're purchasing the finest thing for your money? These are the best anti-fog products for wearing glasses and masks on the market.
Everything We Recommend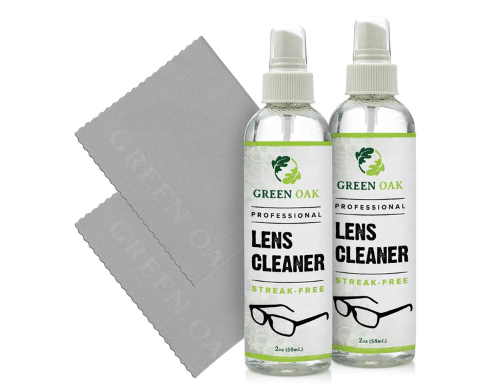 1. Best Product
Green Oak Professional Lens Cleaner Spray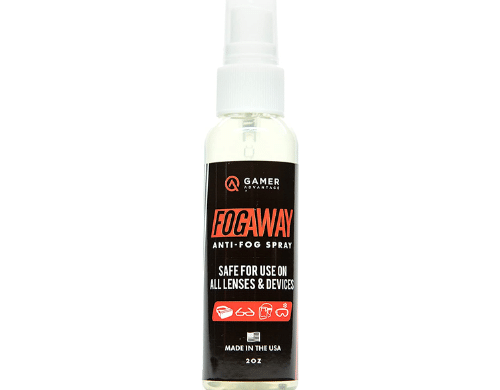 2. Runner Up
Gamer Advantage Anti Fog Spray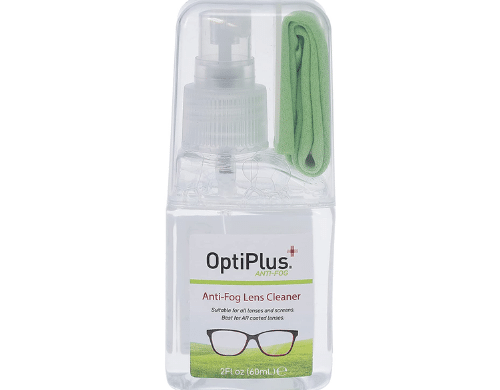 3. Cost Effective
OptiPlus Anti-Fog Lens Wipes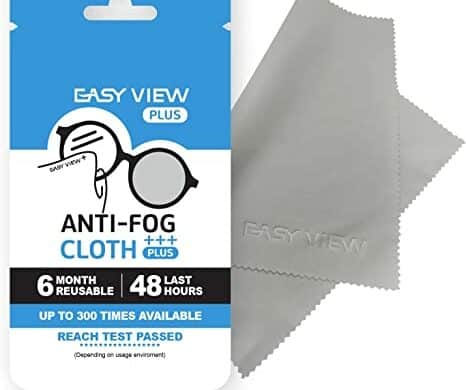 4. Almost Made the Cut
EASY VIEW+ Anti-Fog Microfiber Cloth
Who This Is For
Lens fogging has always been a common occurrence for people in various professions. However, now that more people are using face masks, lens fogging is becoming an everyday struggle. While a well-fitting mask can decrease the likelihood of fogging, you might not be able to see well. And that is why you need anti-fog products for wearing glasses. They help decrease the build-up of vision-obscuring water droplets on the glasses, goggles, or other protective eyewear. They are ideal for numerous healthcare workers, machinists, lab researchers, as well as water and air sports professionals.
How to stop my glasses from fogging up when I wear a face mask
There are several ways you can try to reduce the fog on your glasses while wearing a face mask: 
Make a nose shape inside your mask
In essence, the likelihood that wet air gets into your glasses reduces if you can mold the mask to fit more tightly around the curve of your face. So first, choose a face mask that can be contoured around your nose. Also, ensure that it lies beneath your lenses instead of over them. Then, pinch the wire of your mask close to your nose. There's less fog now.
Use soapy water to wash your lenses
This may seem like a no-brainer, but you'd be shocked at how many people don't wash their glasses. A  2011 research in the Annals of the Royal College of Surgeons revealed that washing your lenses in soapy water, shaking off the excess water, and then letting them air-dried can prevent fogging
Apply anti-fog products
There are no products available that can help prevent foggy vision. They reduce surface tension to prevent the formation of fog on your lenses like the above-mentioned soapy water method. While these treatments only provide a brief fog-resistant layer, they can be ideal for glasses that lack built-in anti-fog coatings.
Do anti-fog products work?
The answer is yes. However, depending on how frequently you clean your glasses, you may need to periodically reapply the product. In addition, the efficacy varies from product to product; some are just appropriate for glasses, while others are good for sports usage. Although it may seem paradoxical, anti-fog products function by drawing water and forming a continuous thin film of water over the lens. They include surfactants, which are compounds that reduce water's surface tension, preventing water vapor from condensing into droplets. Instead, the water spreads out uniformly across the lens's surface, giving you a clear view. 
Can I use anti-fog products if my glasses have an AR surface?
Yes, in a nutshell, but some anti-fog treatments may not work well if you have anti-reflective (AR) lenses. This is because AR coatings are hydrophobic, which repel water, causing anti-fog coatings to wash off more quickly or leave a patchy, streaky appearance. Anti-fog products work best on lenses that have scratch-resistant coatings, even if they are colored, polarized, or UV-protected. However, some more advanced AR-friendly anti-fog products are now widely available on the market. Therefore, knowing and considering your lens type is critical when choosing your anti-fog solution.
Why You Should Trust Us
Purchasing a product online might be challenging if you want something dependable, productive, and cost-effective all at the same time. Choosing the best one could require a lot of work. The market currently offers various anti-fog products for wearing glasses. There is fierce competition and rivalry since there is an increase in demand for this product. Following that, we read through customer evaluations of highly regarded best sellers to get information on lens-coating compatibility and use with face masks. To offer you the top anti-fog products that will keep your glasses as clear as possible, we looked at user reviews, first-hand feedback from other sources, and new products on the market.
How We Picked
There are many choices available when it comes to finding the best anti-fog products for glasses and masks. In light of this, we consider the following factors while giving our suggestions.
Effectiveness
The feeling of having your eyesight obscured or impeded is unpleasant. It's not only annoying; in some circumstances, it may even be lethal. Imagine being on the road with a mask on and fogged-up glasses, unable to see very far ahead. You risk having an accident while you briefly clean your courses. There is no doubt that fog on the lenses may become inconvenient and complicate things, even though this is an extreme case. An effective anti-fog product guarantees that you have clear eyesight as a result. In addition, the condensation layer would never disturb you.
Long-lasting
A product that gives anti-fog protection for an extended period would be a wonderful choice. Which would you choose: a product whose effects last a whole day or perhaps even longer? Of course, we prefer the one with a longer lifespan.
Easy to Use
There are usually two different sorts of products, each requiring a unique application method. Regardless of the surface, applying the solution over glass lenses or windshields should produce the best clarity. Softly distribute the liquid with your fingertips, preferably in a circular motion, or with a piece of soft fabric.
Others, however, take a while to dry and demand that you don't wipe the film. Therefore, make sure you carefully read the instructions and select a product that encourages simple application.
Type of Product
Purchasing a lens cover is another option for foggy glasses. These lenses are meant to never fog up. They are ultimately less expensive than purchasing other anti-fog treatments since they are also simpler to use (you don't have to continually reapply items to your glasses). However, this product type may not be an option for everyone who uses special eyewear, like medical or sports professionals.
Apply a thin mist of anti-fog spray on your glasses' lenses, then wait for them to dry before putting them on. Spray techniques offer the advantage of being portable for usage when out and about. However, it may take some trial and error to find the best anti-fog spray for glasses and the right amount to use; if you apply the spray too generously, it can be noticeable after you put the glasses back on.
Most anti-fog wipes serve two purposes. The wipes not only clean the glasses but also coat them with anti-fog liquid. Many wipes come in single-packet sizes, making them handy for quick use on the move.
An anti-fog gel goes straight to the lenses of your glasses, generally with a special scratch-resistant cloth. Some people who wear glasses prefer this method even though it's less convenient to do when on the go.
Other anti-fogging products
Other anti-fog products include anti-fog paste and anti-fog wax for glasses. By adding a hydrophilic solution to your glasses' lenses, these items often function similarly to the techniques mentioned above. Another method for minimizing fog is to use an anti-fog cloth for glasses is especially important if the lenses have already begun to fog. While leaving molecules behind to stop further condensation, they allow the user to brush away the existing fog. In addition, you can reuse these clothes, in contrast to wipes.
Price vs. quality
If you're an eyewear user who works outside, you will always have to deal with fogging issues. Especially in humid weather, excessive humidity always results in moisture, increasing fogging. Therefore, an excellent anti-fog product would be helpful under such circumstances. While it's essential to equip oneself with the most significant gear possible, you must also set aside money for it. Shopping without any budgetary limits is a bad idea. Therefore, be sure that the anti-fog products you have picked won't drain your bank account.
Reusable
Sprays drop, and wipes are the three most common anti-fog treatments. Drops and sprays behave similarly; both need to be applied to the lens using a microfiber cloth. Wipes may be more practical since they are more straightforward, but single-use packaging is unquestionably less eco-friendly. Regarding product usage, they all provide varying degrees of lifespan and reusability. There are also reusable lens cloths. Eventually, make sure that whatever you pick is the best solution for your needs.
Non-toxic materials
Safe chemicals must be a priority when looking for anti-fog products. Since our eyewear is so close to our skin and delicate eyes, choosing items containing hazardous substances is unsafe. Some anti-fog products even have potent ingredients or strong scents that might irritate the respiratory system. Also, consider your sensitivities because even high-quality items may contain certain allergens. Furthermore, be cautious of anti-fog products that contain harmful compounds and large amounts of alcohol since they pose a major risk. 
Anti-reflective
It is important to consider the type of lenses in your glasses while selecting an anti-fog treatment. Certain types of lenses work better with certain anti-fog products. For instance, if your lenses are basic plastic, you may use nearly any type of product. However, when selecting an anti-fog product, you must be cautious if you wear prescription lenses or lenses with special coatings.
Certain products have the potential to ruin lens coatings or strip away their anti-reflective qualities. Therefore, if your glasses have any special lens characteristics, take some time to learn more about the ingredients in the de-fogging product to ensure that they won't harm your lenses. Use only the ones that your optician suggests for cleaning AR-coated lenses. Additionally, avoid trying to wipe AR-coated lenses without first moistening them. A dry towel on a dry glass might scratch the lens.
Waterproof
We seek anti-fog products that work beyond safety glasses or sunglasses. Using a versatile product that excels on various surfaces and materials is preferable. Many items on the market can withstand the underwater environment, making them perfect for skiing, snorkeling, and swimming goggles. In this manner, you may include them on your leisurely excursions or at sporting events. Aside from that, effective anti-fog treatments have to be usable on plastic surfaces like automobile windshields, washroom mirrors, and more.
How We Picked
Effectiveness

An effective anti-fog product is useful for people who wear glasses alongside a mask. This is because the bothersome fogging brought on by high temperatures and humidity won't be an issue for you. You can maintain your focus because your eyes won't be fuzzy.

Long-Lasting

Some products can prevent your glasses from fogging up for hours, while others can start to fog up again a few minutes after application. Therefore, choose a product that has long-lasting anti-fogging properties.

Easy to Use

The entire purpose of purchasing an anti-fog product is to make your life easier. Purchase an anti-fog product that is simple to use and dries rapidly to achieve crystal-clear glasses right away.

Cost-Effectiveness

Always look for an anti-fog product that can last for a long time and is affordable to avoid the hassle of having to make a short-term purchase again.
Care and Maintenance
How to use products
When it comes to searching for the best anti-fog products for glasses, there are a few different methods that can help you get a clean and uniform application. The first step is to ensure there is no dirt, dust, or other debris on the lenses. Next, you may clean your surface with your standard glass cleaner. The next step is to ensure that you shake the solution (for sprays and drops) sufficiently.
Finally, apply a thin, uniform coating to the surface you want to avoid fogging. Use this solution on both sides of the surface to prevent either side from fogging. 
Some products advise you to wait a little while after applying them so they can adhere to the surface. Use a lint-free wipe or an eyewear cleaning cloth to remove the solution. Some solutions may require a damp cloth, and it is always essential to properly read the guidelines of your product before use. Finally, polish the surface until it is crystal clear, spotless, and completely transparent.
Wash hands immediately after application
After using the product, thoroughly cleanse your hands with lukewarm water and soap. Once your hands are clean, pat them dry with a high-quality paper towel or a fresh hand towel. Apply moisturizing lotion often. If feasible, use an alcohol-based hand sanitizer that contains moisturizers or skin conditioners.
Keep the product out of reach of children or pets
If you have kids and pets, choose the least hazardous product that will still do the job. Avoid letting kids or pets (even those who are good climbers!) access the anti-fog products by keeping them in a closed cabinet. Keep them in their original packages so you can readily identify them.
Avoid storing the products in unlabelled containers, containers that previously held another product (especially a food or drink product), or containers without a seal. Be sure to label a product properly if you need to repackage it. Use the anti-fog products only for the purposes for which they were designed, and never flush them down the toilet, gutter, or drain after use. Follow specific storage guidelines. If you are storing them for an extended period, frequently check storage containers to ensure they are not cracked or leaking.
What to do if a product is accidentally swallowed or comes into contact with the eye itself
Rinse your mouth with water and spit out everything that is still in your mouth as soon as possible. It is unnecessary to artificially cause vomiting if you have ingested anything. Even if there are no overt symptoms, get medical assistance if you have any concerns. Take the product with you to show the doctor what you've swallowed.
Do these things right away if an anti-fog product splashes into your eye. Using whichever of these methods takes the least amount of time.
Step inside the shower and gently splash your forehead over the affected eye. If both eyes are affected, you might aim the stream at your nose's bridge. Keep the affected eye or eyes' lids open.

Turn your head to the side and lower it. Hold your affected eye's lids open while it is submerged in a softly flowing faucet. 

Take off your contacts. Take them out if they are not removed during the flush.

Avoid rubbing the eye since this might exacerbate the problem. Never put anything in the eye besides water or contact lens saline rinse. Additionally, do not use eyedrops unless instructed to do so by emergency professionals.
After completing the measures mentioned above, contact 911 or your local emergency number, or go to an eye expert (ophthalmologist) for emergency care. 
How often to reapply anti-fog products
If you wish to refrain from spending cash on brand-new goggles, an anti-fog product might be a good alternative. Although it only addresses the issue briefly, it is not an all-perfect solution because you must re-apply it to your eyewear every time you want to use it. An anti-fog product coats your lenses with a crisp, clear coating of anti-fog protection. 
Be aware of the limitations of anti-fog products
In the end, the effectiveness of any given anti-fog product will vary from person to person depending on their environment's specifics, lens composition, and coatings, as well as application method. They won't be effective on all lenses or in all circumstances. 
For specialty lenses — in reality, only some fog-free products may be used with polarized, anti-reflective, prescription, and other types of lenses. A mild solution without abrasives is necessary to clean those glasses with unique coatings. The crucial layer of those lenses must remain intact. So be sure to check with the eyewear companies or your optical specialist for the best choice.