The Best Qi Wireless Charging Power Bank of 2023
With wireless charging becoming more popular, Qi wireless charging banks have become essential accessories.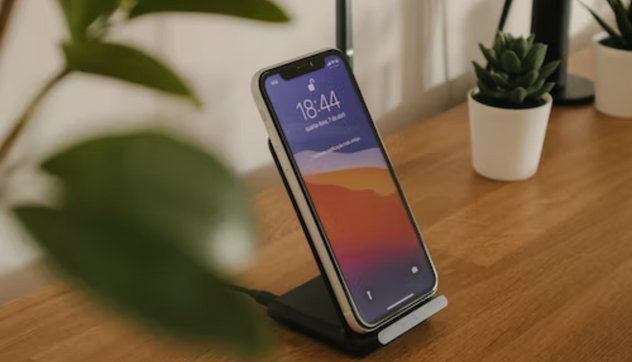 Qi wireless charging banks are the true embodiment of cutting the cord. These innovative power banks provide a reliable way to charge your devices without the need for bulky adapters and messy cords. While wireless power banks may charge a tad slower than wired connections, they are an absolute convenience, especially on the go. All you have to do is snap your phone or watch onto the power bank. In this buying guide, we will explore the best qi wireless charging power banks on the market, considering factors like capacity, charging speed, affordability, and more. So, whether you're a frequent traveler or simply want a more streamlined charging experience, we have you covered. 
Everything We Recommend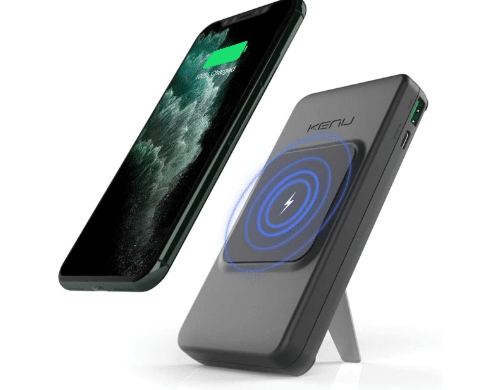 1. Best Product
Kenu BingeBank Qi Power Bank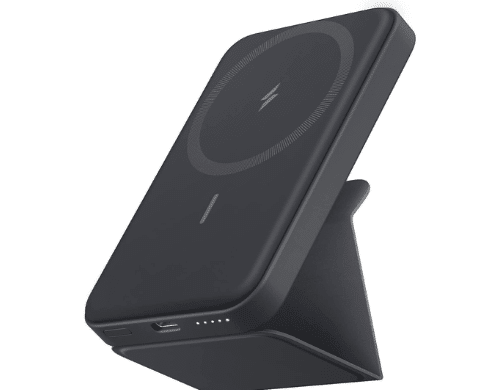 2. Runner Up
Anker 622 MagGo Magnetic Battery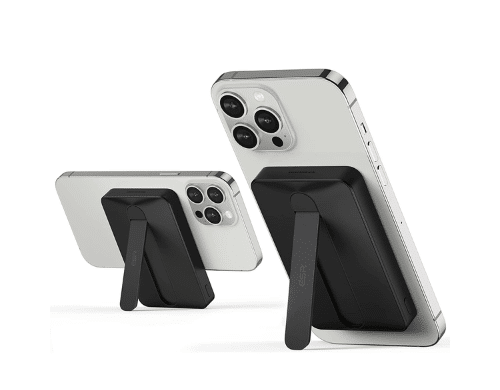 3. Cost Effective
HaloLock™ 5,000 mAh Wireless Power Bank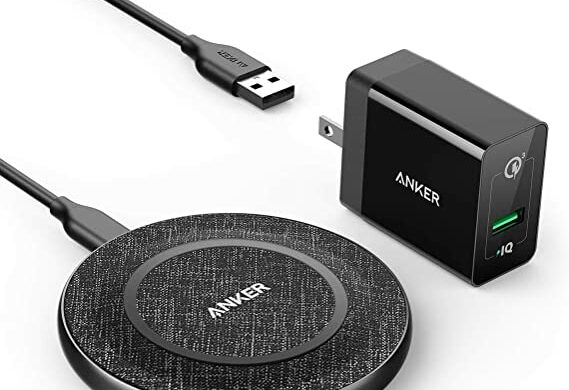 4. Almost Made the Cut
Anker Wireless Charger PowerWave
Who This Is For
How many times have you made a purchase that you regretted later? Remember that feeling? If you want to avoid it, you probably know that research is fundamental before purchasing. This review is for you if you don't have the time.
A power bank is helpful if your phone runs out of battery during the day or if you often worry that it might be because the charger can provide energy. These Qi- or MagSafe-enabled power banks serve two purposes. The majority not only features a variety of USB outputs but can also wirelessly charge a compatible phone. By picking one of these power banks, you may save money by not having to buy two separate charging devices.
What is a Qi wireless charging power bank?
The Qi (pronounced "chee") standard is used for transmitting wireless energy. Using this format, which the Wireless Power Consortium (WPC) maintains, all devices can charge wirelessly, just as USB and Bluetooth have standardized data transmission.
Wireless charging wouldn't be possible without a standard like Qi. Imagine a world where every smartphone would have its own unique cable instead of Micro-USB, USB-C, or Lightning. You'd have to deal with that if there wasn't a Qi standard.
How many and which devices can I charge with my Qi wireless charging power bank?
Most iPhones and Android phones, for example, have wireless charging built in. There is nothing better than magnetic wireless power banks when it comes to wireless power banks. These power banks attach magnetically to your phone. Furthermore, the Qi wireless charger can be used with all devices since it's a universal standard. Thus, the wireless charging mechanics for both Androids and iPhones are similar. It's possible to charge all your devices with the same charging mat. When you place your phone on the mat, it begins charging automatically.
Can you use a Qi wireless charging power bank while charging it?
If your power bank has a pass-through function, you can charge it while charging another device. You can charge your phone from a wall outlet or power bank without risk. It will, however, take much longer for your phone to charge if you use it while it is charging. This function should only be used if there are no other options since it can damage the battery.
Why You Should Trust Us
Our writers constantly strive to give unbiased editorials. We follow strict guidelines when testing items for our in-depth reviews, purchasing recommendations, and group tests to ensure accuracy and consistency across the board. We take pride in our honesty, independence, and topic expertise.
Our review team has extensive knowledge of the items they cover. Each device is tested under the same settings, against the same standards, and with the same configuration to ensure precise and uniform results.
How We Picked
Size
One of the most crucial considerations when buying a Qi wireless power bank is its size. You may read more about the product's dimensions and size in the product information. Because a product's size might vary depending on the maker, it's a good idea to be careful about which one best fits you.
Weight
Your Qi wireless charger should be portable, so you can easily move it around. You shouldn't have to bear the weight of the power bank you select. The perfect wireless power bank should be compact and lightweight. With increasing mAh capacity, weight typically increases. Although a model with 20,000 mAh can seem like a practical choice, it might be too big for your pocket or purse. A pocket-sized model with at least 6000 to 10,000 mAh is ideal for a one-day music festival, picnic, or night out. If you're going on a long hike, you may need a larger model, but they're usually too big for most pockets.
Portability
Your portable charger might cause more trouble than it will solve if you pick the wrong size. Would you still want to use the wireless portable charger if it were too large to fit in your pocket or too heavy to carry around? You should consider a lightweight power bank with a stylish appearance if you always bring the portable charger with you everywhere you go.
Number of ports
Options for porting differ across units. How is the port on your device? How frequently will you charge them? Do you anticipate using two or more devices at once to recharge? Extra USB ports make it easier to charge several devices simultaneously. When friends' phones run out of power, you may lend them your portable battery pack. A decent USB power bank, however, doesn't require too many ports; 2 or 3 ports are ideal as long as they support a variety of devices.
Port type
Apart from the wireless charging option, you need to choose a power bank with the appropriate number of output ports to match the number of devices you want to charge at any given moment since power is useless if you can't access it. Options for porting differ across units. How is the port on your device? How frequently will you bill them? Do you anticipate using two or more devices at once to recharge?
Charging speed
While charging speeds were once a major disadvantage of portable wireless chargers, they are now relatively fast. Many wireless portable chargers have a wattage of 10W, 9W, 7.5W, 5W, etc. Others have a wattage of up to 15 W. Ensure the wireless portable charger you purchase supports equal or higher wattages.
Supported devices
Your power bank should offer as many connectivity options as possible. During emergencies, power banks can be a lifesaver. Since they may be used for multiple devices, they should be compatible with all regular gadgets and be able to charge them all simultaneously. If you switch from an iPhone to a Samsung device and your wireless power bank is not compatible with your Samsung device, you may end up with a useless power bank. Consider it an investment and get a power bank with enough connectivity possibilities.
Power
Find out how much power you need. If you want your wireless charger to charge as quickly as possible, ensure it has enough power to meet your needs. While most phones can only absorb 7.5 watts of power, the latest Qi standard allows 15 watts. The best way to future-proof your purchase is to buy a charger that can handle 15 watts.
Battery life
The first thing that springs to mind when thinking about a power bank is its capacity. As with any battery, the mAh symbol stands for milliampere hours, which is how a power bank's capacity is expressed. The number of times a power bank can recharge your smartphone or tablet increases with capacity.
It is recommended that you buy a power bank with a capacity that is greater than the actual capacity of your phone's battery. So, if the capacity of your phone is 2500 mAh, you should seek out a wireless power bank with a 5000 mAh minimum capacity. Your phone may charge at least twice as a result of this. Go a little higher, about 6000 mAh, to cater for little losses.
Price vs. quality
Portable wireless chargers' prices vary due to various factors, including their performance, brand value, and cost. However, you need to consider whether you can afford that high cost. Prices aren't always fixed. You can get products at lower prices by using discounts and coupons. Choose a slightly more costly model that will last longer.
Style/design
Design plays an important role in selecting portable wireless chargers. Design-wise, all of those top products differ from each other. Individuals have different preferences when it comes to design. There are different designs because each is geared toward a particular purpose. Choosing your charger's design is important based on your personal preferences and intended use.
How We Picked
Size/Weight/Portability

The proportional dimensions and shape of your power bank contribute to its capacity. Luckily, modern power banks maximize battery capacity in small physical forms, much like flash drives. Also, several innovative wireless power banks deliver high-power outputs in pocket-sized, highly portable packages.


Charging Speed

Power banks have two charging levels: the input and the output. The input charging speed determines the power bank's recharge time. The output charging speed often depends on capacity and charging technology. Also, make sure that your device supports the same fast charging technology as the power bank to ensure optimal charging speed.

Power and Battery Life

Qi wireless power banks have varying power outputs ranging from 5 watts to 15 watts, and battery life depends on the manufacturer and capacity. They generally have a capacity of 5,000 mAh to 10,000 mAh, providing 1 to 2 full smartphone charges, while some high-capacity models can provide up to 3 or 4 charges.

Cost-Effectiveness

The price of power banks depends on capacity, brand, and extra features. If the bank offers other features such as fast charging, it can be a tad costly. In general, power banks come with decent price tags and are a cost-effective alternative to buying cables or replacing batteries.

Care and Maintenance
Cleaning the ports
You should wipe the surface of the shell using a soft cotton cloth dipped in medical alcohol. Do not touch the charging port to avoid scratching the spring.
Check compatibility with port types and devices before purchasing
Wireless power banks often work with a wide variety of wireless charging-enabled devices. You may use your power bank to power devices like wireless earbuds and smartphones. One would require a USB-C connector and cable to fully utilize the ports available for charging. To ensure compatibility, you should check the power bank's available ports before purchasing.
Preventing port or connector damage
Electronic equipment is particularly sensitive to heat. If you use or store your wireless power bank in warm, humid environments without a way to reduce the excess heat from the surroundings, it may function poorly and have a shorter battery life.
Power banks typically aren't watertight. Stay away from water and other liquids when charging your gadget because you're working with electricity. Droplets could also find their way into your battery bank, making it worthless.
Checking wattage input and output
A wireless power bank's charging pad can only charge two devices simultaneously. This is almost impossible since the pad was designed for only one phone. Additionally, while charging, avoid using your phone. Power banks can get hot while charging your smartphone. While a power bank can handle some temperatures while charging, using your phone while connected to the power bank puts it in danger of overheating.
Sources and Research