The Best Dustpan and Brush for 2023
Make cleaning your house a much easier chore thanks to this list offering the best dustpan and brush sets.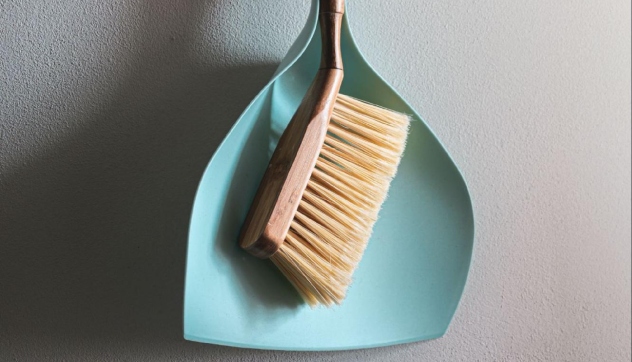 We can pretty much guarantee that you dislike cleaning. It is the most time-consuming and tedious task. There is nothing better than having a clean home, so despite your best efforts to avoid cleaning as much as possible, you still have to do it.
To make your life a little easier, we've compiled a list of the best dustpans and brushes below. Be it for collecting dust or cleaning the floor, these dustpans will come in handy at every step. With the right cleaning tool, you can save a lot of your precious time.
Everything We Recommend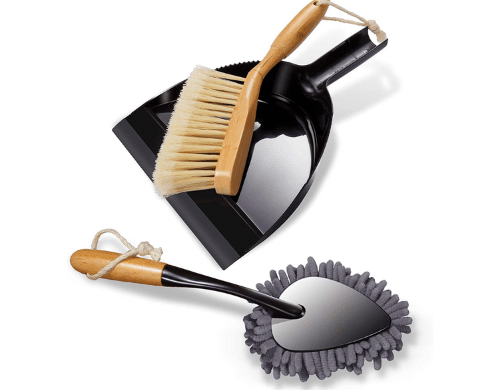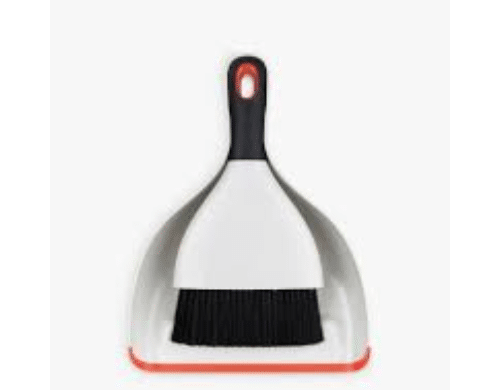 2. Runner Up
OXO Good Grips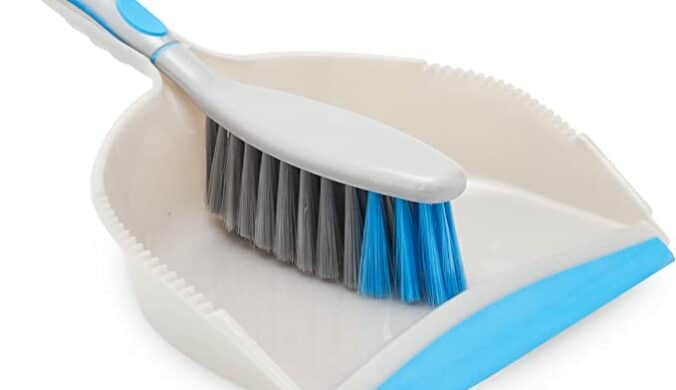 3. Cost Effective
Powerstone Pumice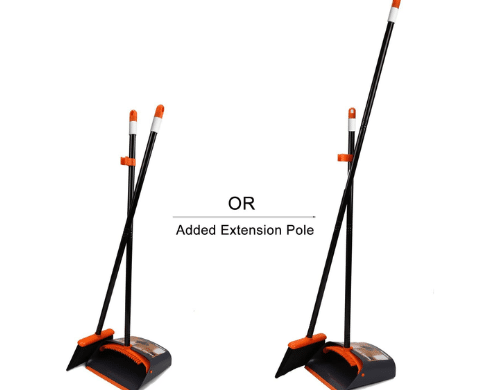 4. Almost Made the Cut
TreeLen Broom and Dustpan
Who This Is For
Whether you are a bit of a clean freak or despise cleaning at all costs, a dustpan and a brush are guaranteed to be your favorite handy equipment, especially for cleaning little accidents on the floor, carpet, or counter.
These cleaning tools require only a small amount of storage space and are remarkably simple to use. You can always rely on your dustpan and brush to get the job done instead of getting out the vacuum and setting it up or using a large broom to clean up.
Why do I need a dustpan and brush when I have a vacuum?
Vacuum cleaners are excellent at removing dust and hair from the floor or carpet, but what if you need to clean the top of shelves, tight places, or below furniture?
Even if you use vacuum extenders or other types of brushes attached to the vacuum cleaner, it may be ineffective. This is why you need a dustpan and a brush. It is quite helpful because of how compact they are and how readily they can be carried.
What can a dustpan and brush do that a vacuum is unable to
A dustpan and brush should be used in place of a vacuum cleaner as vacuum cleaners are clunky, heavy, and large machines. To use them, you need to pull them out, set them up, and have access to an electrical outlet.
Whereas dustpans have no such requirements. Vacuum cleaners cannot pick up large objects or materials, such as glass without getting damaged in the process. You must therefore use a dustpan and brush. Another reason people avoid using vacuum cleaners is that they make a lot of noise.
This makes it unsuitable for usage because it may cause disturbance to those around you.
Flat vs Round Dustpans
Whether the dustpan is flat or rounded, its efficiency is not significantly affected by its shape. It depends on your preference. Both are excellent and work well.
Why You Should Trust Us
There are countless dustpans and brushes available on the market. Unfortunately, despite some of them being advertised as the highest quality, they are not effective in reality.
Before developing the list of only the best products below, we did a ton of market research, read through a boatload of reviews, assessed each product's functionality, and examined general user feedback to make sure you don't buy the wrong set.
How We Picked
Before selecting the best dustpan and brush, there are several factors to take into account. We have made this process considerably easier for you by paying close attention to all of these factors.
Things to look out for when purchasing a dustpan
The durability of the dustpan and brush is one of several factors. It should be constructed from high-quality components and need to be durable. Purchasing a dustpan and brush with little durability is pointless because they will break or become damaged quickly. The dustpan and brush must be strong enough to withstand regular use.
Durability is also by the material hence it is important to choose one that is made of good quality material. Dustpans are often made of plastic or metal, with plastic being preferred because it is inexpensive.
However metal, on the other hand, has been found to be more durable. Some dustpans and brushes have handles made of bamboo or wood but it is important to see if they have a comfortable, nonslip grip for maximum comfort. Since synthetic fibers like nylon, PET, and polypropylene are the most readily available and long-lasting, they are frequently used to make brush bristles.
You can easily find a decent dustpan and brush for between $10 and $15. There are many that cost more, and while they perform the same as others, they may be a bit more aesthetically pleasing.
Which additional features are good to have?
Though most dustpans and brushes have similar designs, there are a few that offer additional features. Some dustpans have a soft rubber edge on the opening side that conforms to any flat surface, in order to gather up as much debris as possible without having it swept underneath the dustpan or leaving any behind.
Additionally, crtain dustpans have a cleaning comb feature, for removing dirt or dust that has gotten lodged on the brush.
How We Picked
Durability

When choosing a dustpan and brush, make sure to choose a durable material so that it will last you years before breaking or having to be replaced.



Material

There are primarily two options for the material: metal and plastic. Metal dustpans last longer but cost more than plastic dustpans, which are less expensive and lighter.


Style/Design

You can easily find many aesthetically designed dustpans and brush sets.

The good thing is that they all perform pretty similarly. A well-designed set might be advantageous if you lack storage and intend to hang your dustpan in plain sight.



Cost-Effectiveness

Brushes and dustpans are relatively affordable. Though the price varies depending on the quality, a good one can be found for a few tens of dollars.


Care and Maintenance
Dustpans and brushes are extremely useful household items that everyone should have. It is extremely effective for cleaning little messes that are difficult to clean with a broom or vacuum. When cleaning, use your left hand to hold the brush and your right hand to hold the dustpan or vice versa. Position the pan so that the edge is perpendicular to the pile of dust.
With the aid of the brush, transfer the dust to the pan. Then, empty the dust or particles into a waste bag or trash container.
Remove debris from your brush by hand or gently knock it on the floor to clean it. Then place your dustpan, brush, and a small amount of disinfectant in a pail of water. After your cleaning supplies have had time to soak, rinse them thoroughly with water. Last but not least, allow the dustpans to sit and dry.
How often to clean, and where to store?
A common mistake that many people make is that they do not clean their dustpans and brushes. This becomes a problem because you will be unable to clean any surface with a dirty brush and will instead end up making a bigger mess. Brushes and dustpans should be cleaned approximately every three months.
It is important to keep your dustpan and brush clean and to store them in a dry and clean place.
Sources and Research