The Best Wasp & Hornet Spray for 2023
Having wasp troubles? These wasp and hornet sprays will eliminate any infestation!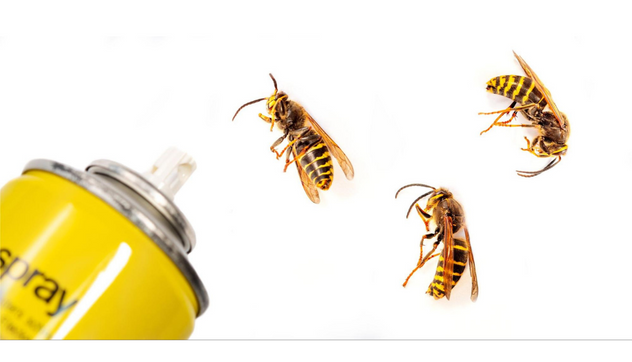 Obliterating a wasp and hornet nest involves speed, precision, and, most importantly, courage. Wasps and hornets are aggressive insects and cannot be cohabited with because they will do anything to defend their territory, which ironically is also yours. The damage they cause to properties and the pain of their powerful sting make them hostile creatures that should be treated as such.
With an effective wasp and hornet spray, you could resolve your insect problem quickly. However, the saturation of options has made choosing one more complicated than it needs to be. This is why we've curated a simple list of proven wasp & hornet sprays that'll exterminate every wasp or hornet breeding around your environment.
Everything We Recommend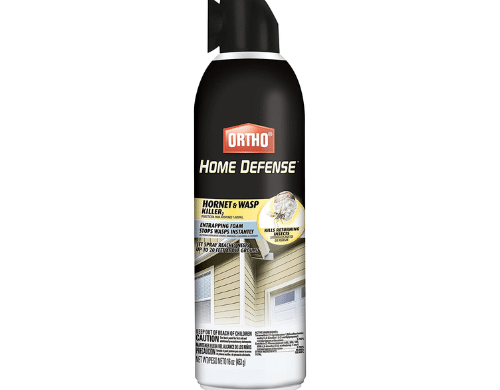 1. Best Product
Ortho Home Defense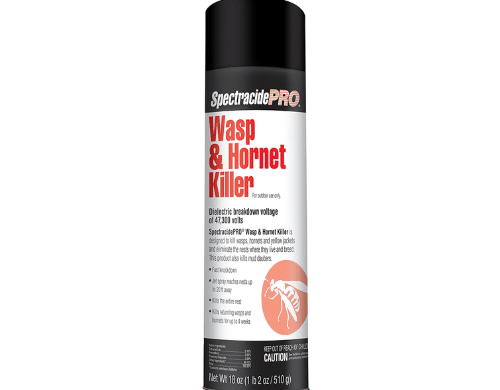 2. Runner Up
SpectracidePRO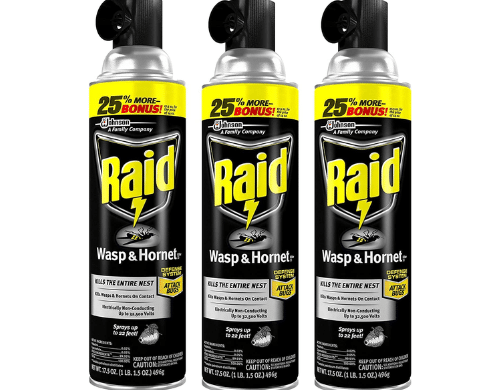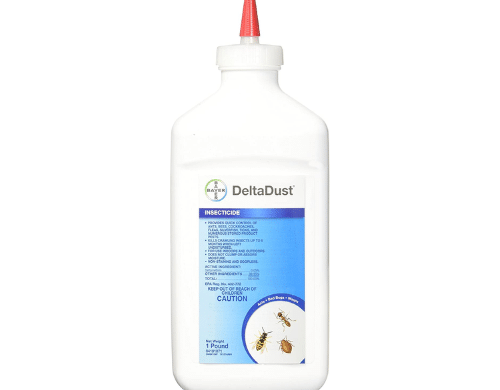 4. Almost Made the Cut
Bayer Delta Dust
Who This Is For
The items advertised in this review are for individuals who want to remediate their insect problem, particularly those involving wasps and hornets.
Should I just be calling a professional to deal with a wasp or hornet nest?
If your wasp or hornet problem involves a small to medium nest, you can handle it yourself.
Otherwise, seek professional help.
Is it safe to use?
The insecticides advertised here contain a mixture of harmful chemicals that shouldn't be inhaled or ingested by humans as they can cause severe allergic reactions. However, with protective gloves and covers, they are safe to use.
What about murder hornets?
In the event that you live in an area where murder hornets are present, the advertised products have active ingredients that can eliminate them. These insecticides have pyrethroid in them, which is a powerful killer of killer hornets.
Why You Should Trust Us
We understand that finding an effective wasp and hornet spray might be difficult.
We've curated this list based on expert guidance from new and experienced exterminators. We've also considered customer reviews from verified purchases, as well as effectiveness, price- point, and versatility. We've tested these wasp and hornet sprays on various nests and infestations. These are the options that emerged victorious.
How We Picked
Foaming
Disturbing a wasp's nest can be messy, as they come out very quickly. However, with a foaming insecticide spray, the foam rapidly expands and covers the entire nest, preventing the hornets from escaping. The foam also lets you know when you've applied enough, which is why our curated list contains foaming wasp and hornet sprays.
Safe to use
The advertised hornet and wasp sprays are generally safe to use. These products have clean sprays and will barely leave any trace on your hand. However, as a precaution, it's important to have gloves, a face mask, and long sleeves when using these insecticides.
A can of wasp or hornet spray must have a good application from a distance, thus keeping you far from the nest. Individuals can use the sprays advertised here from a 15 to 22 ft distance.
Pyrethroid-based
Pyrethroid is a synthetic pesticide used as an active ingredient in effective wasp and hornet sprays. This ingredient is powerful and has a residual action that can still kill new insects entering the nest.
Price
When it comes to wasp and hornet sprays, they're the most affordable, as no one wants to spend so much on an insecticide. However, we've sourced options at varying price points, allowing you to choose within your budget.
Quantity
The amount of wasp and hornet spray in the can determines its longevity. The curated sprays contain about 14 ounces to 1 pound of product.
Non-staining
Although our curated list of foaming wasp and hornet sprays left residue when applied, they could be cleaned off with a hose.
How We Picked
Foaming

Foaming is an important feature for wasp and hornet sprays because their effectiveness depends on it. The spray foam's rate determines how fast it spreads in the target's nest.

Safe to use + can be used from a distance

Effective wasp and hornet sprays should be effective when sprayed from a distance to prevent being stung when used closely.

Pyrethroids-based

The most effective wasp and hornet sprays have pyrethroid as an active ingredient. This ingredient guarantees the extermination of the insects.

Price

The cost of a wasp and hornet spray isn't always a factor in its efficacy. This is why we've sourced the options in varying price ranges.
Care and maintenance
Wasp and hornet sprays should be stored in a clean, dry place. They should be kept separate from food items and utensils.
Usage instructions
Each wasp and hornet spray or insecticide comes with its own set of instructions for use. However, wear gloves and a protective covering for the best protection against skin irritation.