The Best Emergency Weather Radios for 2023
The solution to keeping your family safe in times of natural emergencies!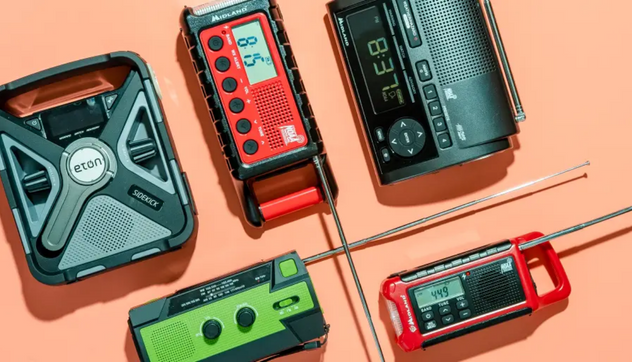 Do you know what an emergency weather radio is? If not, you're not alone.
Many people don't realize that the National Oceanic and Atmospheric Administration (N.O.A.A.) has a system in place to warn people of severe weather, including hurricanes and tornadoes. But if you live in one of the states that have been hit by a major disaster — or if you're just concerned about your own family's safety — it's crucial to get one.
In times of national emergency, the Emergency Alert System will broadcast warnings over N.O.A.A.'s network of transmitters and channels across the country. These messages will include instructions on how to prepare for emergencies accordingly.
Therefore, if you have an emergency weather radio, then you'll be able to hear these broadcasts without having to tune into your local television or turn on your radio manually. So, you should get one to keep yourself and your family safe!
Everything We Recommend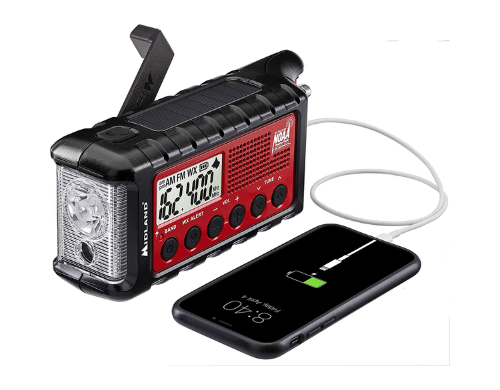 1. Best Product
Midland Emergency Crank Weather AM/FM Radio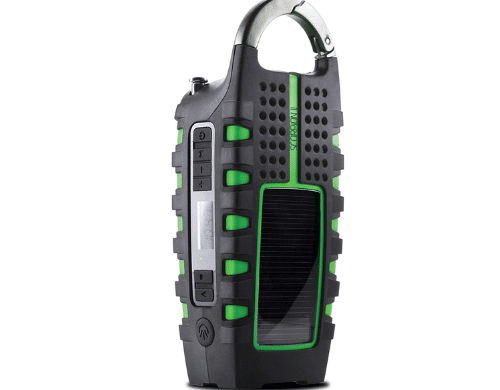 2. Runner Up
Eton Scorpion II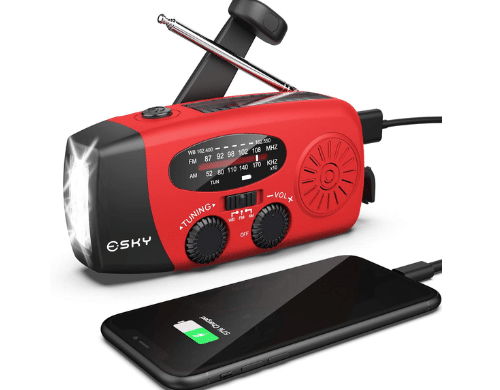 3. Cost Effective
Esky Hand Crank Radio with Flashlight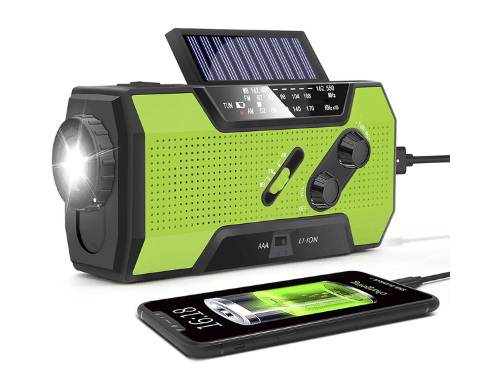 4. Almost Made the Cut
RunningSnail N.O.A.A. Weather Radio
Who This Is For
If you live in an area prone to natural disasters, you must have an emergency weather radio at home. Whether it's a tornado, hurricane, or snowstorm, having the right equipment can mean the difference between life and death.
You don't have to be a meteorologist or know how to read a barometer to benefit from having an emergency weather radio. All you need is to tune on the radio for a few minutes every day and keep an eye on climate change throughout the day.
Is It Worth Splurging On?
The emergency weather radio is a must-have item that you don't want to be without during a storm, hurricane, or other natural disaster. With an emergency weather radio, you'll be able to know if it's safe to leave your home and check on your family members. You can also stay informed about the severity of the situation and how long it will be before conditions improve.
It's also important that everyone in your family knows how to use the emergency weather radio. If they do not know how to operate one, they may not receive accurate information from the station or not hear it at all if the power is out.
What Kind Of Radio Is Best in Case Of An Emergency?
When it comes to emergency radios, there are a few options.
The most obvious choice is a handheld model that you can keep in your pocket or handbag at all times. These are easy to use and don't require any special training or skills to operate. They can also be used as backup radios for when one of your primary radios has run out of battery power.
A small hand-held radio may not be powerful enough to broadcast over long distances, so you must keep it close by if you want to stay connected during an emergency.
Some people prefer larger models with built-in chargers because they need more power and range than smaller units have available. These radios tend to be more expensive, but they are also easier to use than their smaller cousins because they have more features built-in including an external antenna so you don't have to rely on internal wiring (which could fail) or batteries that might run out at any moment.
Can't I Just Use My Phone?
There are several reasons why you cannot use your phone as an emergency radio. The first is that if you are in the car, you need to be able to hear the emergency broadcast clearly so that it doesn't interfere with the other emergency broadcasts that are coming through your car's radio. If you're using a phone, then it could be hard to hear those other broadcasts and get important information from them.
The second reason is that many phones can't receive A.M./F.M. frequencies — or at least not very well — so they won't receive emergency broadcasts. Some phones do have this ability, but not all of them.
The final reason is that some phones don't have enough power for their internal battery to last long enough for an emergency broadcast (and therefore they wouldn't be able to receive any). This could happen if there were other electrical devices or appliances near where the phone was located, or if there was something else draining too much power from the phone itself (like a laptop).
Why You Should Trust Us
We know how important it is to have reliable emergency weather radios in your home. You need a radio that can keep you safe and get you the information you need — whether that's updated forecasts, severe weather alerts, or just the latest news about what's happening in your community.
That's why we've spent years evaluating the best emergency weather radios on the market and narrowing down our list of favorites to bring you the only list of reliable emergency weather radios you'll ever need. Our team of experts carefully analyzed each model to determine which ones were most reliable and accurate — so you don't have to do any of the work!
How We Picked
The best emergency weather radios have been evaluated, and we've picked the best options based on several factors.
Reception
A non-negotiable factor was having picks that have a good alert reception and transmission from N.O.A.A's Emergency Alert System. Because otherwise, If your current weather radio doesn't have good reception or transmission, it could mean that you won't receive alerts about severe weather or other emergencies.
Battery Life
We also made sure that our picks have a good battery life so that you don't waste precious time looking for power outlets when there aren't any around.
Temperatures
Next, we evaluated the emergency radios based on whether they can withstand extreme temperatures without breaking down on you.
Ease of Use
We made sure that our picks are easy to use so that all members of your family will know how to use them without having to learn how in an emergency.
As for the preferred size for an emergency weather radio, we picked the options which fit easily into your handbag or backpack so that even if there are no power outlets nearby, you can always reach it quickly!
Weight
Then, we weighed each model and made sure each top pick is lightweight and can be carried easily.
Design
We looked at whether or not each model has an appealing design or is easy to use with one hand in case you need to use it for emergencies outside of your home (e.g., when you're stuck in traffic).
Warranty
We evaluate warranty length and to which extent it covers the models throughout the years.
Headphone Jack
Finally, we checked whether or not our top models have a headphone jack so you can listen to weather updates even if the radio isn't connected to an external speaker system.
How We Picked
Receives alerts + transmissions from NOAA's Emergency Alert System

Make sure your emergency radio receives alerts and transmissions from N.O.A.A's Emergency Alert System. This means that in an emergency, you can receive messages and instructions to deal properly with the given situation.

Battery life

Besides the product specifics, you can look at the size of the battery. The more power your radio needs, the bigger its battery has to be. If it's not big enough, it won't last during an emergency.

Durability

One of the ways to test the durability of this gadget is to take it outside and leave it in direct sunlight. You should also try to heat it or put it in a freezer for 30 minutes.

Price

If you're looking for a budget-friendly model, you can get it for as low as $25. If you want something more advanced, you can spend up to $80, but more than that would be expensive and not cost-effective.
Care and maintenance
Emergency weather radios are great for taking care of your family in case of an emergency. However, you need to make sure that you are using them properly and in the most effective way possible. We have compiled a few tips to help you out.
The first thing you should do is clean your emergency weather radio regularly. This will ensure that it is working as well as possible. You can use a damp cloth with some mild soap to clean it off. It should be stored in a dry place so that it does not get damaged by moisture or dust particles inside the device itself.
If you need to carry your emergency weather radio around with you, you should make sure that it's securely fastened on your person by using a belt or other security device that will prevent losing it in stressful times!
You may also want to consider storing your emergency weather radio somewhere safe when not in use so that children don't accidentally turn it on and cause an electrical shock or fire hazard. You could invest in a small tin box or something similar so that it can stay safely out of sight when not used at all times.