The Best Kids Underwear for 2023
Finding out the best underwear for your child is key when taking care of them.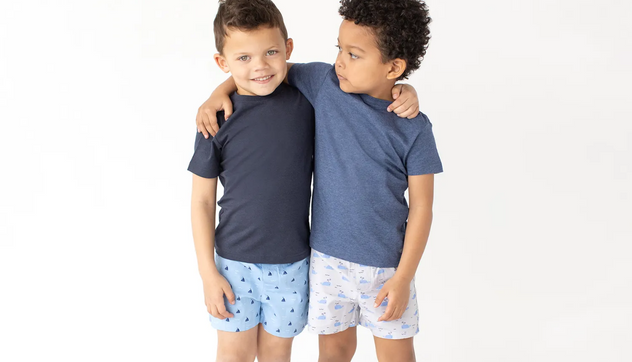 Buying underwear or underpants is never the easiest job, especially if they are for your grandchildren, godchildren, or even your own children. Kids have extra soft and sensitive skin, so we need to be especially picky when we purchase underwear for them. Many of us wouldn't even know where to start looking, as there are so many options in the market for babies and toddlers. You'd want something that looks nice, yet is also comfortable for the youngsters to wear for an entire day. We've got the perfect catalog for you when it comes to choosing the right underwear for your kids!
Everything We Recommend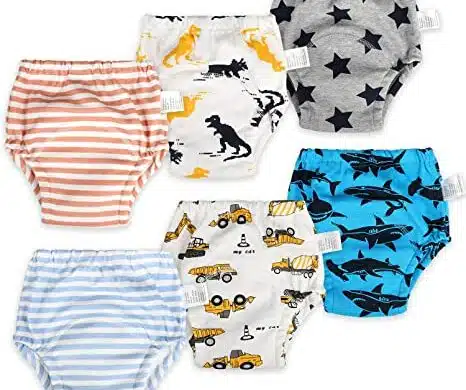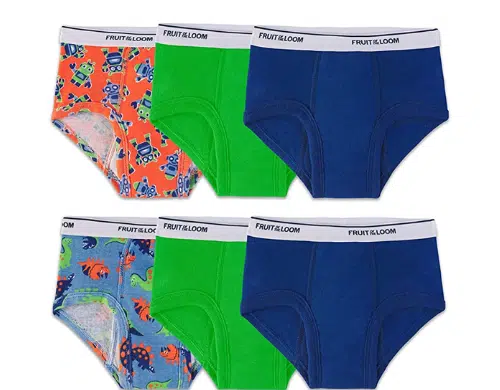 2. Runner Up
Fruit of the Loom Potty Training Underwear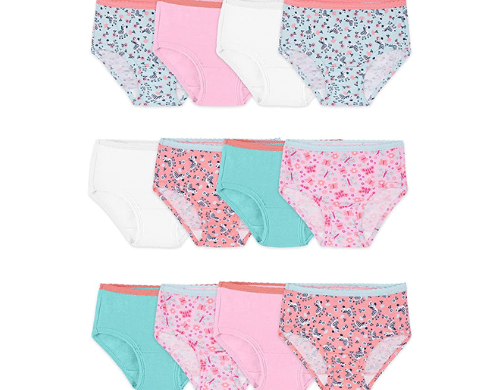 3. Cost Effective
Fruit of the Loom Toddler Girls Cotton Underwear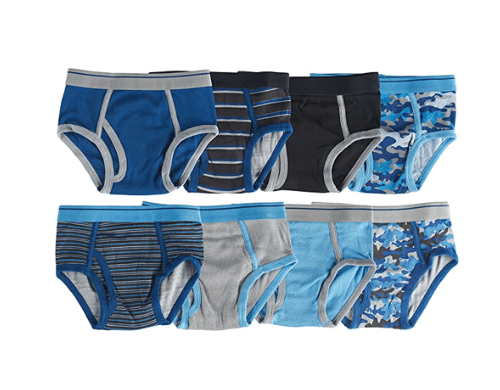 4. Almost Made the Cut
Trimfit
Who This Is For
The underwear picked and reviewed here are designed for small boys and girls. Some are unisex while others are gender specific. They all come in different sizes and stretches to fit your children of different ages.
Different Styles of Underwear
Underwear comes in different styles. The styles vary between boys and girls. Below are different styles of underwear for boys:
Briefs
These are boys' short and form-fitting underwear. Usually, they have a waistband and fabric running along the pelvis, crotch, and buttocks. They are brief and do not run to the thighs.
Boxers
These are more loose-fitting than briefs. They are not too tight on your child's body. Boxers are more comfortable since they allow your child to move freely without feeling restricted. They run to the thighs and look more like tighter shorts.
Boxer Briefs
These underwear are a hybrid of boxers and briefs. They possess the features of a boxer and are brief. They are longer than the usual briefs and tighter than your typical boxer. It is therefore correct to say that they are tight boxers.
Below are different girls' underwear styles:
Girl Briefs
These are girls' underwear that only cover the crotch and the buttocks. They are short and tight-fitting. They are designed with leg openings that fit tightly with no bunching.
Bikini Briefs
These types of briefs have a waistband and a fabric that covers the crotch and the buttocks. However, unlike the usual briefs, they are loose fitting and require a pair of leggings or elastic pants inside.
Undershorts
These are similar to the boys' boxers. They are loose-fitting and go all the way to the thighs. They are comfortable and allow your girls to walk comfortably and aerate properly.
How to measure for the right size of underwear
Taking measurements is the first part of finding well-fitting underwear. It gives you the correct figures that guide you through finding the best underwear. You can do this in two simple steps: Measure the complete turn of their hips. Measure the widest part of the underwear and ensure that it corresponds to the size of the hips. Take the measurements of their waist and ensure that the underwear has a similar measurement.
Why You Should Trust Us
We do our research independently to come up with the best pick. All our picks go through an evaluation and are ranked against similar products in the market.
How We Picked
We evaluated different features in different kids' underwear to find our best picks. All our picks are available in different sizes, making them ideal for kids of different ages and sizes. You must, however, be careful when choosing underwear for your kid to ensure that you pick the right size.
All our picks also have stretchy/elastic waistbands. This feature prevents the undies from pressing too much on your child's skin. They stretch accordingly to accommodate your kid's waist size.
Kids' skin is sensitive and can easily be irritated by some materials. With this in mind, we picked underwear with safe, hypoallergenic materials for your kids' comfort. We also picked easy-to-clean materials to help you get rid of stains fast. You do not want an undie that will retain stains from kids' accidents making it look gross and dirty even after cleaning. All our picks, therefore, are made of hypoallergenic, easy-to-clean materials.
Kids are easily irritated by discomfort and can be clumsy and annoying. To save you from such unnecessary tantrums, we picked comfortable underwear. Since they come in different sizes, you get to choose a fitting size for your kid. They are all made of soft materials that will not irritate your child. The materials are also breathable to allow proper airflow and prevent overheating and sweating.
To accommodate the different tastes of buyers and wearers, our picks have different designs. Some are brief while others are long. However, they are all attractive and aesthetic and your kid will love them. Therefore, when picking, ensure that you pick one with a design that corresponds to your desire. Additionally, they are all cost-effective as they are inexpensive to buy and maintain and will serve you for a long time.
How We Picked
Range of Sizes and Stretch

Choosing the right range and stretch is key in ensuring that it fits your child perfectly. It should not be too big as to fall off or too tight as to press against their skin


Material - Comfort and Breathability

Children have sensitive skin and the material of their underwear is a big deal. It should be hypoallergenic and breathable to avoid irritation and allow airflow.


Style/Design

Whether the style is fancy, distinct, or loud, kids too like to look cute and feel confident when they wear their underwear. Therefore, choose a design that meets their personal taste.


Cost-Effectiveness

Your kids' needs are a great reason to spend on a good underwear purchase. While the cost is significant, it's important to remember that underwear wears off pretty fast and will need to be replaced a couple of times again.
Care and maintenance
Getting the wrong size of underwear is a critical mistake that will cause them discomfort. Underwear too tight will restrict your baby, making them feel suffocated. On the other hand, underwear too loose will keep falling off your child's waist and not serve the intended purpose. Therefore, take the required measurements and get your kid comfortable underwear with a secure fit.
Since boys' and girls' bodies differ, they need different styles of underwear. Get underwear with a slit at the front for boys. This slit allows your boy to whip the penis out easily without having to pull the underwear down. For your girls, get underwear with a cotton slip. The slip keeps their sensitive labia comfortable and safe.
Underwears cover sensitive parts of your baby's body. They can easily harbor infections if not cleaned properly. Therefore, ensure that you always clean them well, dry them, and store them properly. Clean them using clean water and mild detergent. Clean it properly either by hand or by washing machine. Sun dry the underwear to ensure that the fibers dry completely. Store them in a clean, dry, and disinfected area to keep them clean and safe.
Fix a tear as soon as you find it. This will save the tear from developing into a large hole, making the underwear unfit for wearing. If the waistband overstretches while the material is still in a good condition, replace the waistband. However, if it is overstretched due to wearing out, dispose of it and buy newer underwear for your kid.