The Best Tank Printer of 2023
A good tank printer helps you save money and makes printing an easy task!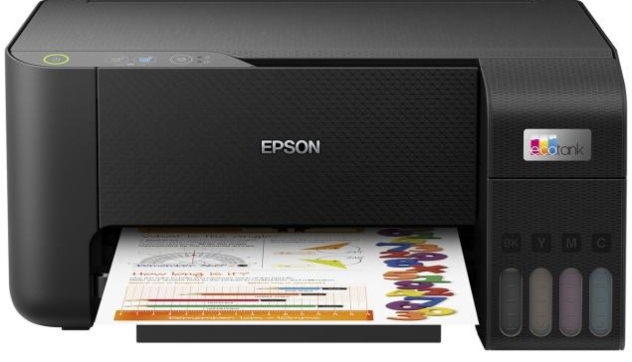 Single-use cartridges, particularly inkjet ones, can be pretty expensive. An ink tank printer, which has a large ink reservoir, can solve this problem. By upgrading to super tank printers, you can save up to 90% of the operating costs. Unlike printers that use cartridges, ink tank printers have refillable ink tanks and bottles to meet your printing needs.
If the ink level gets low, you can refill the tank. When purchasing an ink tank printer, you must take certain factors into account, such as print quality, ink type, cost-effectiveness, speed, and noise. To help you pick the best ink tank printer from a number of options available on the market, we have created this list by taking into consideration all the important features a good ink tank printer should have.
Everything We Recommend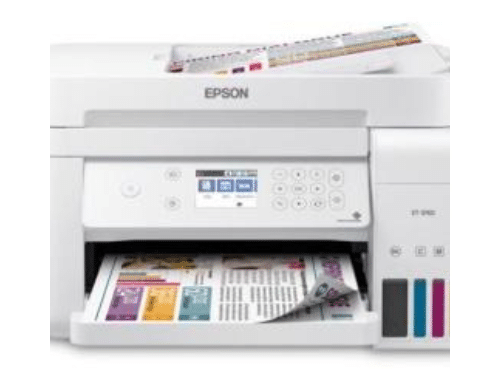 1. Best Product
Epson Eco Tank ET-3760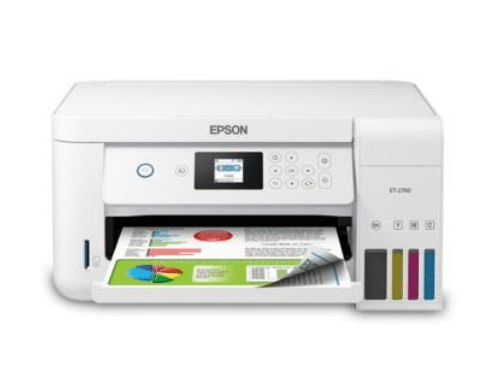 2. Runner Up
Epson EcoTank ET-2760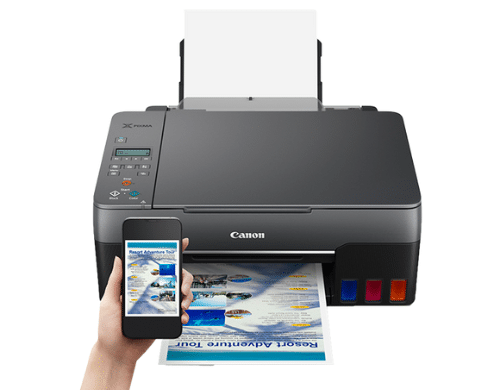 3. Cost Effective
Canon PIXMA G3260 Wireless MegaTank All-in-One Printer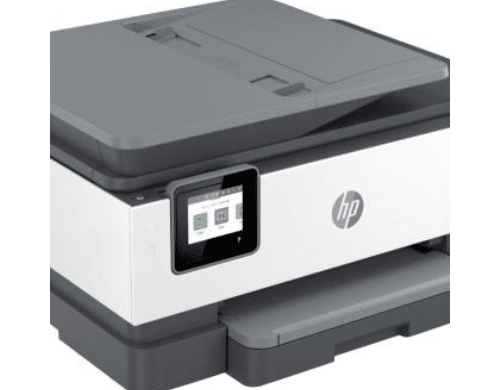 4. Almost Made the Cut
HP Officejet Pro 8025e
Who This Is For
This list is intended for those looking for the finest large-tank printers that provide excellent print quality within a reasonable price range. This carefully prepared and well-researched list will provide you with many affordable tank printer options to pick the best one from.
What is an ink tank printer?
An ink tank printer is a device that prints pages by directly transferring ink from an interior tank to the print head through airtight tubing. Its integrated system manages a huge amount of ink, and the built-in ink tank constantly supplies ink to the printer. As a result, there is no need for ink cartridge replacements — just fill the tanks up using ink bottles when the ink quantity is low.
Is an ink tank printer worth it?
Ink tank printers may initially cost a little more than a typical inkjet printer, but over time, customers save on ink replenishment, especially if they have to print a large number of pages. The ink tank printer's huge ink reservoirs reduce the need for frequent refilling and help save money on replacement ink.
Do I need some specific ink for an ink-tank printer?
Depending on the printing device, different types of cartridges are used. They may be single colors or combinations of colors. Tank printers generally use liquid ink, which comes in colored or dye-based varieties. Some printers also employ solid ink, which has a waxy texture akin to crayons.
Why You Should Trust Us
We examined numerous customer reviews and comments to get a better grasp and a clearer perspective on the facts about the various ink tank printers available on the market. We created a list of worthwhile printers by considering various important factors, including the cost of ink, print quality, cost-effectiveness, speed, and noise.
How We Picked
Print quality
The dots-per-inch (DPI) measurement determines the print quality and must be taken into consideration when choosing a good printer. The higher the DPI, the crisper, and the more detailed the print. Given their superior resolution, laser printers score over inkjet ones in this regard. However, inkjet printers are less expensive and more suitable for printing colorful graphics. We have provided a variety of solutions in this list that will ensure high-quality printing.
Print speed
Print speed plays a significant role if you have to print a lot. A printer's speed is measured in pages-per-minute (PPM), and it is different for text and images. Usually, there is only one PPM rating, which indicates the number of pages of black text that the printer can print in one minute.
Noise
Those who work in printing presses frequently suffer from hearing loss due to the constant noise, as opposed to office workers. To safeguard your hearing, we took into account only printers with low noise levels.
Ink cost
Your printer budget also includes ink costs, because you will have to replace the ink. The majority of manufacturers earn more on printer ink than on the actual printer. Therefore, we considered the options that had reasonable ink costs.
Additional Features
Copier
High-quality copies of the paper in color or monochrome can be produced with a printer or copy machine. Paper can be quickly copied, and one-sided documents can be converted to two-sided documents and vice versa. A multifunction device can copy from, convert to, and print on a range of paper sizes and types, as well as on other media.
Scanner
Tank printers can scan documents and extract high-quality text and images. You can also upload scanned documents to USB drives, send them to previously registered email addresses or new contacts, and save them directly to your server. Hard copies of documents can be easily scanned for secure digital storage. A good scanning capability was taken into account when preparing this list.
Fax
All-in-one printers also include faxing, allowing you to continue printing and scanning while sending and receiving faxes. We have ensured that our assortment of options meets this need.
Price vs. quality
The print quality can be determined by a printer's capacity to print fine details and legible letterforms and by an even ink distribution across the paper. However, the price must not exceed the quality, and a good printer should balance both these factors. All our picks provide excellent quality at affordable prices.
Ink type
A printer's configuration and ink selection should be based on how you intend to use it. You can get by with the two-ink cartridge set-up if you plan to print a lot of text and occasionally print in color. While routine printing may be done with either CMYK or inkwell printers, professional color printing requires a laser printer.
Connectivity
Multifunction printers allow you to print from computers linked to a server, over a USB connection, or even wirelessly. Connectivity is a useful feature because many offices allow printing from different desktop computers, laptops, tablets, and even smartphones.
Wireless connection
The ability to connect your workplace printer to the entire crew on the same network is made possible by the cloud cover feature found on many modern printers. This implies that users can access their PCs and transfer data while using the printer since separate printers for each desk are not required. We have ensured that our choices meet this criterion to guarantee simple printing over the network.
Ease of cleaning
Cleaning your printer can get rid of accumulated dirt or dust, which over time can damage its components and affect the printing quality. When making our choice, we took the convenience of cleaning into consideration.
How We Picked
Print Quality

Print quality is the most essential factor to consider. The layout of the print head, the printer driver, and the caliber of the ink are a few factors that affect the print quality. The dots-per-inch of the printer is the essential specification to pay attention to, as it shows how well a printer will reproduce the image pixels.


Speed and Noise

A high print-per-minute (PPM) rating is needed for a fast turnaround. Since every printer has a different printing speed, the PPM rating was considered to suggest you printers with great print speed.

The numerous components and sections of a printer make noise. This constant noise can damage your hearing. We have listed only the printers that are low on the noise factor.


Ink Cost

It is not surprising to see an economical printer requires expensive ink. It is important to inquire about the cost of replacement ink before purchasing a printer. We have given due consideration to this factor, and all our picks are affordable in terms of ink costs.



Cost-Effectiveness

Premium printers have features that less expensive printers do not. However, this does not imply that you need to spend a large sum of money on a good printer. All of the solutions we offer here are cost-effective.


Care and Maintenance
Getting the right ink
The types of inks used by modern printing devices vary according to manufacturers. If you mix the inks accidentally or use the wrong refills, the effect on your device may involve several annoyances, such as broken hardware and discolored printouts. Consequently, it's imperative to make sure you get the right ink for your printer.
Replacing, removing, and checking ink
Sometimes the printing papers get jammed in the printer while replacing its cartridges. Therefore, cartridge replacements must be done carefully and patiently. Avoid touching the cartridge's bottom, because doing so could degrade the quality of your prints. If your printer is brand new to you, carefully read the instructions before changing the cartridges, and store the instruction manual in a secure place.
Wear gloves when handling ink cartridges
When replacing toner or ink cartridges, disposable plastic gloves should be used because these substances can stain your skin or clothing. If you get ink on your skin, wash the affected area well with soap and water. If ink accidentally goes into your eyes, immediately rinse them with water. A thorough flushing should be followed by an immediate visit to the doctor if discomfort or similar issues persist.
Connecting to your printer
You must check the box to enable "network discovery" when configuring a Wi-Fi connection so that the network is registered as private instead of public. Otherwise, the Windows firewall will likely stop you from printing via Wi-Fi. Use the Settings app to switch the Wi-Fi network from public to private in case the network discovery option was not chosen when configuring the network connection initially.