The Best Tabletop Radio of 2023
The best tabletop radio will allow you to groove and listen to your favorite tunes as and whenever you like!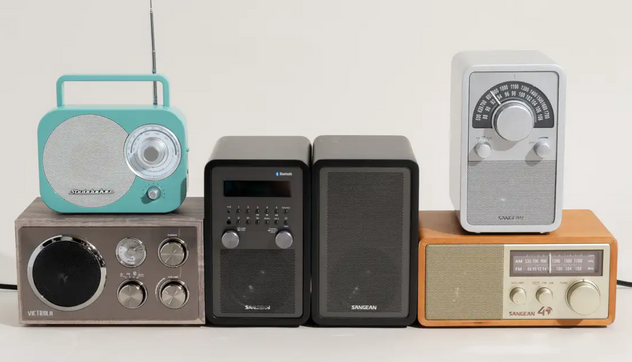 With internet radio and free streaming services, the world of audio entertainment is at our fingertips. However, there's still something special about having a good old-fashioned tabletop radio in your home. It's a classic way to tune into your favorite shows or discover new ones, no matter where you are or what you're doing.
If you're in the market for a tabletop radio, look no further. We've done the research for you and compiled a carefully curated list of the best tabletop radios on the market. We've taken into account essential factors like audio sources, ease of use, and overall design quality to ensure you get the best listening experience possible.
Everything We Recommend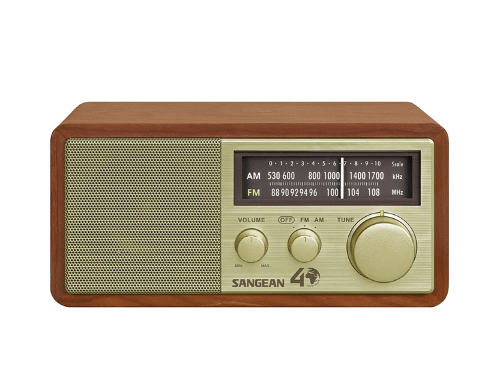 1. Best Product
Sangean WR-11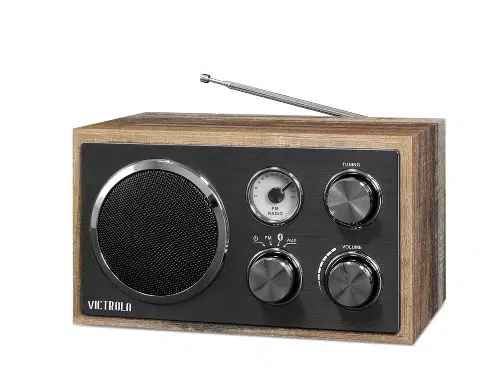 2. Runner Up
Victrola Houston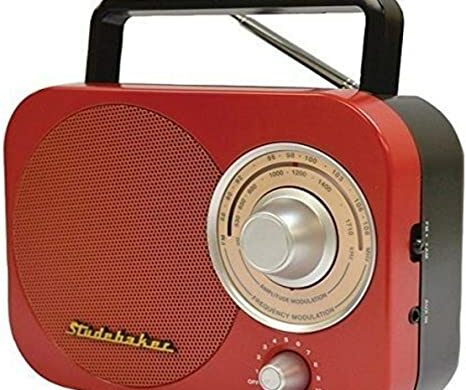 3. Cost Effective
Jensen SB2000RB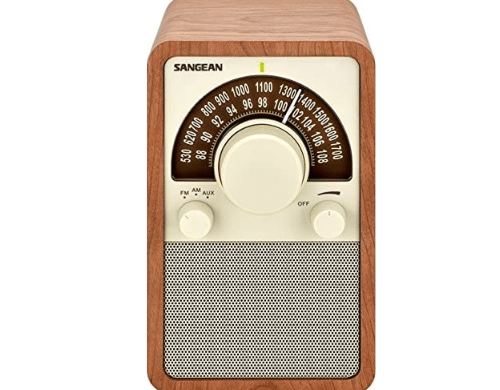 4. Almost Made the Cut
Sangean WR-15
Who This Is For
A tabletop radio is an amazing device that can be used by just about everyone. However, anyone into classic and vintage gadgets will love it even more. Usually, it is a staple in the homes of older folks who like to listen to all the latest news and music. If you do not have the time or the facility to sit in one place for hours to watch TV, just get the best tabletop radio and turn it on. This way, you can easily catch up on news and entertainment without being confined to a specific place. Also, this type of radio is great for those who prefer an old-fashioned look with high-quality audio.
What is a tabletop radio?
A tabletop radio is a compact, standalone radio receiver that can also double as a media player. Many of these radio devices also come with a built-in CD or audio cassette players. Tabletop radios are typically smaller in design, but not always like boom boxes. They are also very portable and can run on electricity, batteries, or both.
Is a tabletop radio worth it?
Tabletop radios are an excellent way to listen to your favorite music, news or sports while out on a picnic, grilling in the backyard, or simply relaxing around the house.
Difference between analog and digital
The signal strength of a typical analog radio will diminish as you approach its maximum range, which is where you hear just white noise. A digital radio, on the other hand, has a far better sound quality, no matter how far it is from the maximum range.
What is AM/FM?
Amplitude modulation (AM) and frequency modulation (FM) are both types of radio broadcasting signals.
AM signals modulate the strength of the radio waves to carry sound information. While AM radio signals can travel longer distances than FM signals, they are more susceptible to interference.
FM signals, on the other hand, modulate the frequency of the radio waves to carry sound information. Besides having a limited range, FM signals are less susceptible to interference and generally provide higher sound quality.
Why You Should Trust Us
Our research takes into account all the significant factors necessary for good tabletop radios. You can rely on our research to find your best tabletop radio.
How We Picked
Frequency Range
Although different radios have varying levels of reception, the frequency range is generally the same across the board. The environment around the radio is likely to affect reception and signal quality. Most terrestrial stations operate on FM signals and have a slightly constrained reception range. However, AM signals can bounce off the ionosphere and travel great distances.
Audio Quality
The sound quality of any tabletop radio depends on factors such as driver size, driver construction, amplifier circuitry, and power handling. However, since tabletop radios lack separate speakers, a dedicated system with separate speakers and an amplifier outperforms a single in-the-box system.
Style/Design
Tabletop radios are meant to be seen and used in public, which is why design is extremely important. Their look and appeal are of critical importance. This is a largely subjective feature, so keep in mind how the radio will look in your home as you research the options on our list.
Size
Having a portable radio means you are never far from your favorite stations, which can be a huge benefit. In addition to being sturdy, a portable radio should be lightweight and handy. It should be able to fit easily into a bag.
Power/Battery Life
The power output of a speaker or radio is measured in watts. We have chosen the top tabletop radios with the best power supplies and longest battery lives.
Price vs. Quality
There must be a good balance between price and quality. Taking this factor into consideration, we've chosen tabletop radios that offer high quality in an affordable price range. We assure you that the products we have listed here are among the best ones available on the market.
Analog or Digital
Analog tabletop radios are very much present, even though the technology is outdated. Overall, they are typically less expensive, and because they have been around for so long, they can be more dependable than some of the more recent ones. While using digital receivers to decode the signals, digital radios continue to receive signals from audio sources, providing high audio quality.
Other Features
Alarms
As we all know, many tabletop radios have an alarm system built in that allows you to set reminders.
Display
Usually, tabletop radios have incredible LED displays that make them visually appealing while also improving the user interface experience.
Knobs and Buttons
Many tabletop radios include sophisticated knobs and buttons that make them stylish and appealing. Many have massive old-school knobs that lend them a classy retro vibe.
Readability
Most tabletop radios have small fonts that can be difficult to read. We have chosen the ones that have a readable font.
How We Picked
Frequency and Range

Frequency and range are essential because they directly affect the stability of a radio connection and its audio. All our picks for the best tabletop radios offer the best frequency and range.


Audio

While tabletop radios don't offer punchy audio, they do have decent sound. These radios have built-in speakers, which can vary in quality depending on the model. For the best audio experience, you may want to consider pairing your tabletop radio with external speakers. Volume is also an important aspect of audio quality.

Style/Design

Tabletop radios come in a variety of designs to suit different styles and preferences. Some are sleek and modern, with clean lines and a minimalist aesthetic. Others have a more vintage look, with wood paneling, retro knobs, and a classic design that evokes a sense of nostalgia.

Cost-Effectiveness

A good tabletop radio must offer high quality without burning a hole in your pocket. All our picks offer a great balance between price and quality.

Care and Maintenance
Powering up your tabletop radio
1. Connect the small connector of the power cord to the radio's DC IN jack on the back of the device.
2. Connect the AC adapter to a 120/240V, 50/60Hz electrical outlet.
Tuning in to a station:
• To tune in to FM radio, briefly press the TUNING+/- buttons on the front of your radio. To find the next or previous station, press and hold the buttons for longer than one second.
• To access the next higher or lower preset station, press PRESET+/- on the radio's front.
Charging a wireless radio
A wireless tabletop radio often comes with a wireless charging dock. Simply place the radio on the dock and let it begin charging.
Damaged or broken antenna
Fixed-mast antenna replacement is much simpler. Purchase a universal kit from any auto parts retailer. Installing the new mast only requires unscrewing the damaged one with an adjustable wrench. To match the thread size, you might need to install an adapter (part of the kit).
Sources and Research