The Best Dog & Cat Cone for 2023
Getting the best dog & cat cone seems like an easy task. But not all pet cones are created equal; here are some of our top favorites.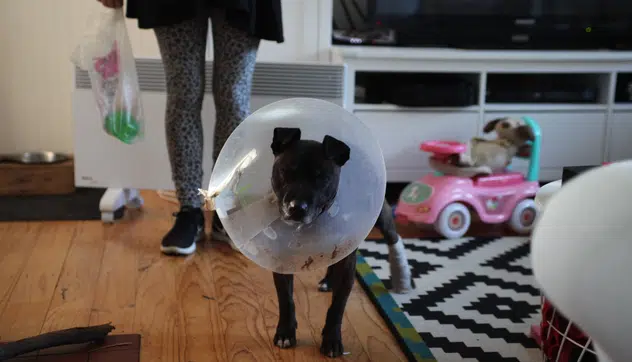 The 'cone of shame' is usually dreaded by all pets, but necessary when they are in bad shape and need time to recover. Most pet owners have had to consider settling for the cone that the vet provides at the clinic, which leaves their pet with a bedazzled look of embarrassment. The good news, however, is that your pet doesn't have to be uncomfortable and awkward during its recovery phase. Common pet cones are designed with the primary motive of helping your pet recover quickly and safely. This takes style and designs out of the equation. But what if your pet can recover without having to look all Elizabethan? In that regard, we have compiled a list of the best dog & cat cones to take the awkwardness out of recovery.
Everything We Recommend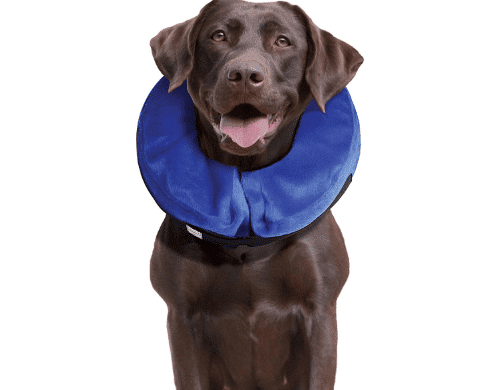 1. Best Product
Kong Cloud Collar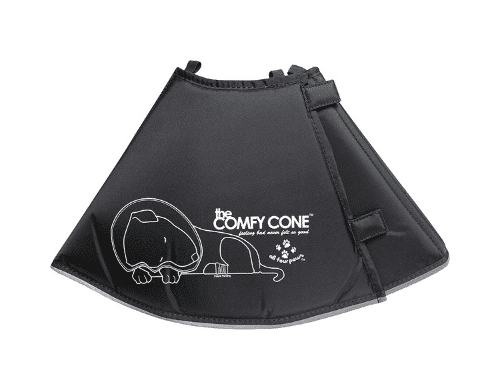 2. Runner Up
All Four Paws Comfy Cone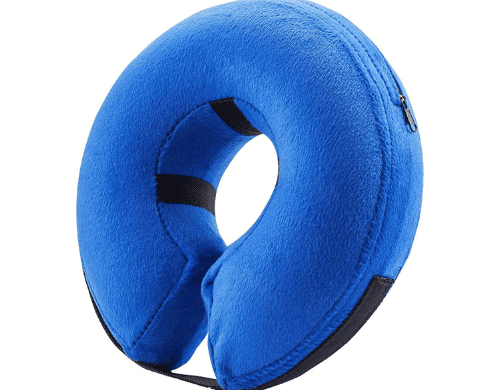 3. Cost Effective
BENCMATE Protective Inflatable Collar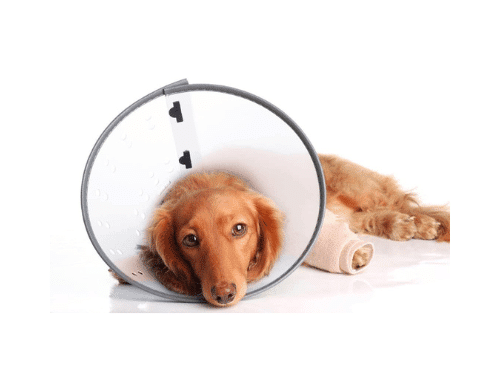 4. Almost Made the Cut
DOGSWELL Remedy + Recovery E-Collar
Who This Is For
This is for pet owners with injured pets or those who want to ensure good behavior from their pets. Typically, a veterinarian may suggest an electronic cone (or recovery cone) to prevent your pet from licking or scratching their wounds. However, the e-cone vets provide may have sharp prongs, making it difficult for your pet to lie down, eat, or drink, and may be difficult to put on and take off. A veterinarian-issued cone can also be useful in an emergency. However, if your pet will be wearing the e-cone for an extended period (such as during rehabilitation) or if your pet requires one regularly, it makes sense to invest in one that is more convenient for you and more comfortable for your pet.
Are there any alternatives to making pets wear a cone?
While a cone might be what most pets need for recovery, it might not be the most comfortable thing for them to wear. This is why a few other alternatives exist. The problem is that most pets might consider the cone problematic and might even rebel by refusing to eat and drink until they feel more comfortable. In cases like these, alternatives come in handy.
Soft cones are the first alternative. Soft cones look like plastic cones, but they're considerably more pleasant for your pet. Thanks to their pliability, they are great for pets who aren't as active and won't want to lick or chew them too eagerly.
Another excellent alternative is an inflatable cone, which may be disguised as a neck cushion. These fluffy and cushioned pillows are an excellent alternative to plastic cones. Since your pet will still have access to its lower body, this sort of cone should only be used on pets with upper body injuries.
In place of a pet cone, a neck cone is also a considerably more comfortable option, despite its less-than-attractive appearance. These cones are great for nervous pets because they are made of soft materials like foam. Even better, they won't have to worry about getting their neck cone caught on things or running into walls.
Finally, a surgical recovery suit may be the best alternative for pets that resist having anything placed around their necks. The suit's supple fabric will protect any wounds your pet may have.
Why You Should Trust Us
Before making our selection of the best cones, we made sure that the cones cover both cats and dogs. As such, whichever option you choose should be ideal for either of these pets. We took into account the opinions of pet owners and veterinarians about which ones feel comfortable and effective. This coupled with our own research means that we are able to confidently list some of the best cones on the market.
How We Picked
Comfort and fit
The convenience of use and the comfort of your pet while wearing the cone are the two crucial factors. It shouldn't take you more than a few seconds to fit the cone on your pet. There should also be room for two or three of your fingers when you place the cone on your pet's head. Besides that, it needs to be snug enough that they can't slip out of it, but not so much that it affects their comfort level. Your pet's ideal e-cone length should also extend no less than two or three inches beyond its snout. This ensures that they don't lick the wounded area.
Visibility – can your pet see ahead?
Pets' anxiety while wearing an e-cone is not just due to physical discomfort. If a pet's cone isn't see-through, it can restrict their vision. The inability to see could make them feel anxious and make it difficult for them to get around your home, especially if there are any tight spots. While wearing a standard e-cone, pets frequently topple lamps, vases, and other furniture. Hence, we considered cones that allow decent visibility.
Easy to clean
Given that your pet will have the cone on for one to two weeks, ensure it's easy to clean. We considered a pet cone that is easy to clean by wiping it down with a damp cloth or by washing it in the machine when making our pick.
Durability – overall construction
The average length of time a pet wears a cone is 10 days. You may not require it right now, but that doesn't mean you won't in the future. Choose a cone that will hold up well even if your pet knocks it against household objects. Breathability and movement are two important features of an ideal pet cone. To speed up the healing process, your pet should be able to wear it comfortably all day. Fabrics with a higher breathability rating also tend to be less prone to odor retention.
Size and weight
We considered cones with different size ranges that could be adjusted for different pets. A cone meant for a dog might be heavier than that meant for cats, and a cone meant for bigger dogs might not be suitable for a small cat. Therefore, we considered how light the cone was so that it would not be a burden to your pet.
Design
The fact that this is a pet cone, does not mean that it has to look plain and undesirable. We considered the style and the cone's design along with color and other variables so that your pet's cone of shame will not be so shameful that it is mocked by other pets.
Price
We considered how much you love your pet and how much you are willing to spend on them. However, we also considered how much food they will have to eat and other purchases involved in grooming and all. We do not want you to spend a fortune on a cone. Therefore, we made sure that our picks were not overly pricey.
How We Picked
Comfort + Fit

If the cone isn't the right fit in terms of weight and size, then your pet will be uncomfortable and probably anxious. Therefore, we made sure that we considered these to give your pet a great experience whenever they have to use a cone.

Visibility

Visibility is important because when a pet uses a cone, it might prevent them from using their full range of vision. This might make them bump into objects. Therefore, we reviewed cones that have minimal effects on their ability to see.

Easy To Clean

We chose easy-to-clean pet cone because we do not want to burden you with too many chores.

Price

Pet cones should not significantly deplete your budget, even though they are worth the cost. Consequently, we focused on those that were reasonably priced and of high quality.
Care and Maintenance
Cleaning your dog and cat cones
To clean your pet cone, combine water and mild soap in a bowl to create soapy water. Given the potential risk to your pet's health, you should avoid using bleach or other harsh cleaning chemicals on the cone. Bleach can be toxic to pets and may also ruin the fabric or cause irritation.
To clean, remove any greasy marks with soap and water. You can toss fabric cones in the washing machine, and wipe down plastic ones with the soap solution or antiseptic. After cleaning, the cone quickly dry it with a second towel. Make sure not to leave any soap on the cone, as your pet may lick it.
How and where to store when not in use
Pet cones are easy to store. For plastic cones, you should store them in places where they will be out of direct sunlight. For other materials, ensure that they are completely dry before putting them away in cool, dry places. Keeping cones in damp places can result in molds.
Sources and Research