The Best Food Thermos for 2023
Life is too short to waste time eating terrible food; if it's meant to be hot, keep it hot with the best food thermos you can find!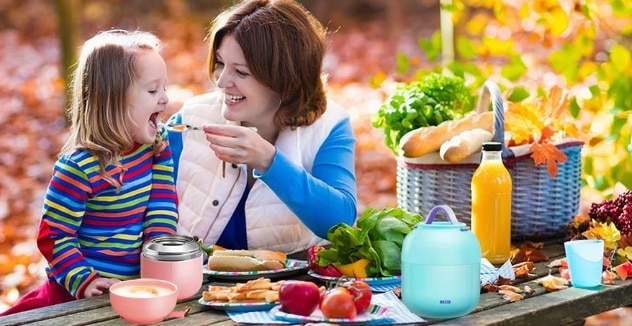 Taking a snack or a meal with you, whether you're driving, going to work, or sending your children to school, is always a good idea for making it through the day. And a food thermos is the ideal solution for keeping your food at the desired temperature.
Storing ready-to-eat meals at room temperature for an extended period of time encourages bacteria development. That's why a reliable food thermos is an absolute necessity.
To help you find the right one for your wants, we've researched and reviewed the best food thermos for storing ready-to-eat foods or scraps, as well as treats to add to your kid's lunch box. Let's dive in!
Everything We Recommend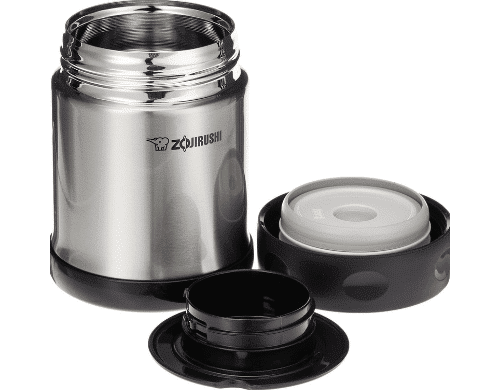 1. Best Product
Zojirushi Steel Food Jar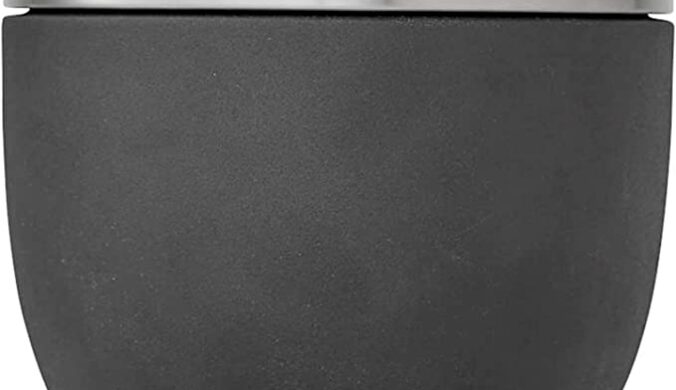 2. Runner Up
S'well Stainless Steel Bowls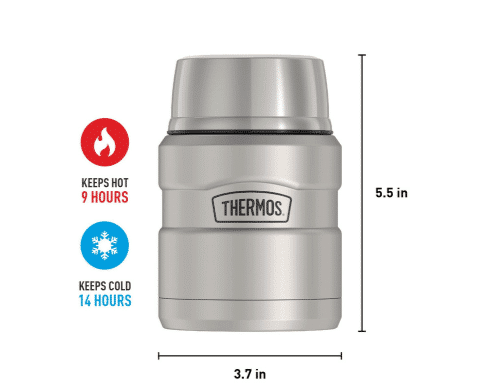 3. Cost Effective
THERMOS Stainless King Food Jar with Spoon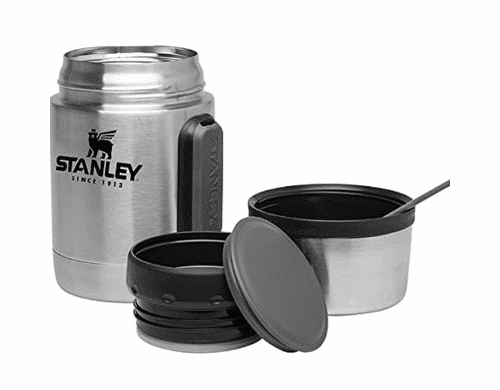 4. Almost Made the Cut
Stanley Classic
Who This Is For
The products are for anyone looking for a durable and effective container to pack their child's lunch or take homemade dishes to the office. No matter what you put in your thermos, it will stay hot and fresh for hours. A thermos uses a double-layer vacuum insulation design that provides excellent temperature retention.
These thermos bottles are convenient and beneficial products that everyone can use in their daily life. They are also lightweight and small, making them practical and easy to carry wherever you go.
What is a food thermos?
A food thermos is a food container with a double-wall interior ideal for keeping food very hot or cold for long periods. Thermos containers have many uses and can be used by different people in different places.
Food thermoses are different from lunch boxes in terms of size and design. Lunch boxes are usually larger than food thermoses and can hold different types of side dishes. A food thermos can only take one dish at a time. Also, food thermoses are usually round in shape, unlike lunch boxes that are box-like.
Your choice of a food thermos depends on the type of food you intend to carry. If you are a mother with children, a thermos can help you store food and drink for your children. In addition, it is stylish and easy to carry, and it is a nice thing that it fits in any environment.
Are Food Thermoses Safe?
It's safe to use a food thermos to store food for up to 6 hours if you buy the right thermos. However, be sure to cook food to a safe temperature or reheat it to a piping hot temperature to lower the chances of going bad. If your thermos didn't keep your food warm or cold, don't eat it. Harmful bacteria may have already started to grow, and it's not safe to reheat. It's best to throw it away and get a new thermos.
How Do Food Thermoses Work?
A food thermos is a double-walled container, with a vacuum in between. Rather than encompassing some kind of heating element to keep hot things warm, thermos jars are built to keep things warm by not permitting heat to escape or come in.
The vacuum between the walls of the food thermos prevents heat transfer to the cold contents of the thermos. Today's thermoses are considerably more sturdily built than their predecessors. The first thermoses had metal exteriors and glass interior walls.
Modern thermoses have a layer of plastic that reduces heat transfer. Some thermos also contains a layer of Styrofoam that further reduces heat transfer. With a food thermos, your stew should still be hot and your soda should be cold even after a few hours!
Why You Should Trust Us
There are hundreds of options for food thermoses online that claim to retain up to 22 hours of warmth or throw in words like 'lifelong heat retention' But don't let the bland jargon and marketing jargon distract you. Safety, reliability, and durability are the most important factors to consider. These are the characteristics that will make these thermoses one that you will feel safe packing your meals every day.
Due to the variety in brands, heat retention, capabilities, design, and price of these food thermoses, we have conducted in-depth research to choose quality, stylishly designed, healthful, and reasonably priced food thermoses just for you!
How We Picked
A good thermos should make your life easier and not make your life miserable.
Safety
Safety is at the core of what a good food thermos should offer, as these products are designed to maintain the temperature of food. When filled in the morning, the ideal thermos jar should be able to keep food at a safe and stable temperature until lunch.
Portability
Given that they are meant for travel, reliability and stability during transportation are key. We opted for thermoses that don't leak as we need them to withstand jerky subway rides and up and down stairs movements. Is it safe to take the school bus or go to the picnic with this thermos jar in your lunch box? A leaky container can easily spoil your day and your car seat.
Easy to clean
No one likes bulky thermos so we looked for something easy to carry and handle. We also paid particular attention to the ease of disassembling and assembling each thermos container. Is it dishwasher-safe? If not, is it easy to wash your hands? Are there too many nooks and crannies for leftovers to hide in?
Size and capacity
The size of a thermos varies greatly depending on its intended use. Most adult thermoses weigh about 16 ounces, and children's thermos is slightly smaller. A large capacity means you can enjoy more content. It also means it carries more weight, but only if you fill it up so we selected thermoses that offer different sizes which you can choose from.
Price vs. quality
Thermoses tend to be relatively affordable, and you can usually find durable ones for less. They are mostly free to buy, but given how often you'll be using these containers, it's worth spending a little more money for quality and durability.
There may be tags or specific fittings, but they all use the same stainless steel and vacuum-sealed layout so we have selected food thermoses that are durable and also offer great performance that befits their costs.
How We Picked
Size and Capacity

The size and capacity of a thermos determine what you can use it for. Most adult thermoses tend to be about 16 ounces, while those for kids are a bit smaller. More capacity means more content to relish. We chose slightly larger (but not heavier) thermoses of various sizes for better insulation.


Temperature Retention

We picked double-walled thermoses because they hold heat better. Some have extra coatings to improve the insulation. We sought thermoses that can keep meals warm for at least up to five hours.

Weight/Portability

Food thermoses are usually shorter and wider than drink thermoses. This enables you to pour food items such as stew into the container and then eat out of it. But no one wants to carry around a thermos that is too bulky or too heavy. We chose only compact thermoses because portable thermoses are both stylish and functional.


Cost-Effectiveness

Thermoses tend to be relatively affordable. Given how often you'll be using these containers, it's worth spending a little more money on quality and durability. There may be tags or specific fittings, but they all use the same stainless steel and vacuum-sealed layout.
Care and Maintenance
To maximize a food thermos performance, preheat it before use. Fill it with boiling water and let it sit for about 5 minutes before draining and refilling it with any food you want to put inside.
How to clean
The stainless steel thermos is quite easy to clean. It won't pick up food odors or colors, so you can care for it like any other dirty container and clean it with soap and water.
All of our picks are top-rack dishwasher safe, but we suggest you hand wash to maintain a beautiful finish as dishwashers can damage vacuum seals. Accessories such as inner lids and folding spokes may also require additional hand washing to remove accumulated grimes.
To wash your food thermos, start by removing all the leftovers such as crushed grapes, smeared peanut butter, and other noticeable crumbs and streaks. To eliminate most bacteria and molds, wash your thermos with soap and water before and after use. Using microfiber cloths instead of regular washcloths can also help fight bacteria. If you've washed your thermos well and it still doesn't smell fresh or it has an offensive odor, soak it with baking soda and let it stay overnight.
Avoid bleach or chlorines in the cleaning process
Do not use bleach or cleaning agents containing chlorines on the thermos to avoid chemical residues and odors from leaching into your meals.
How long do food thermoses retain heat/cool?
Food should normally be kept warm in a thermos for up to 5 hours depending on the model. Even a small thermos can be conserved at room temperature for up to 15 minutes. In general, the larger the thermos container, the longer it will keep your food warm.
Replacing rubber suction ring on the lid if broken
To replace the rubber suction ring on the lid, extract the gasket from the lid by pressing two fingers on each side of the gasket. Once removed, replace it with a new one. Make sure the opening is facing up the lid when reinserting. A stainless steel thermos lasts an average of 10-12 years before needing replacement. This is because stainless steel thermos containers are generally durable, do not deteriorate, and are stain-resistant. They can take a beating and show no signs of wear quickly.
How long do food thermoses last?
However, some factors can affect the life of a thermos. Consideration should be given to the quality of the steel and other materials used in the container, how often it is used, and how it is cared for. Nevertheless, high-quality stainless steel thermoses usually last longer than others.
Sources and Research