The Best Baby Formula for 2023
This list helpfully lays out the best baby formulas to help you provide wholesome nutrition for your little one.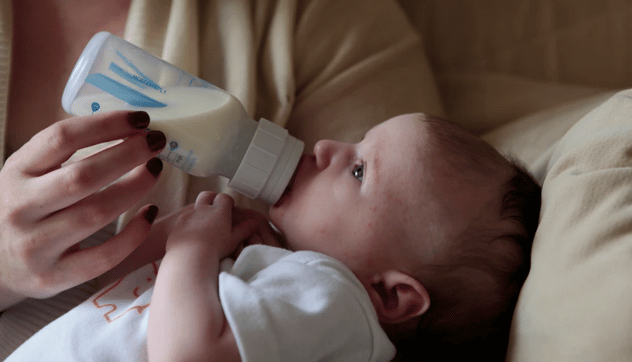 From birth right up to the sixth of life, all a baby needs is milk. While breastmilk is ideal because of its nutrient-rich contents, breastfeeding presents many challenges. Some mums develop mastitis, while others lack proper nutrition or the necessary support from a partner. All these challenges can lead to poor milk production, and it is totally fine because there is such a thing as baby formula.
Baby formula bears a resemblance to the nutritional composition of breast milk for whole nutrition. Whether you prefer milk-based or soy-based options, we have identified the top baby formulas available to help you ensure that your baby is nutritional requirements are met.
Our Top Picks
Our Top Pick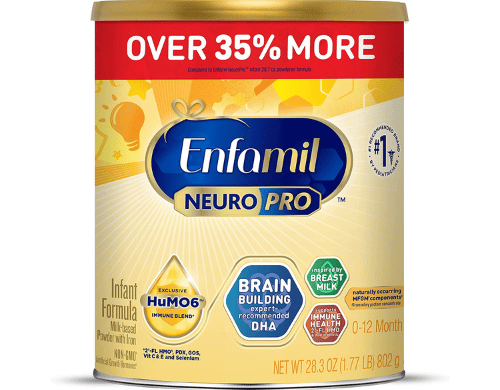 Closest infant formula to breastmilk ever.
Our Runner-Up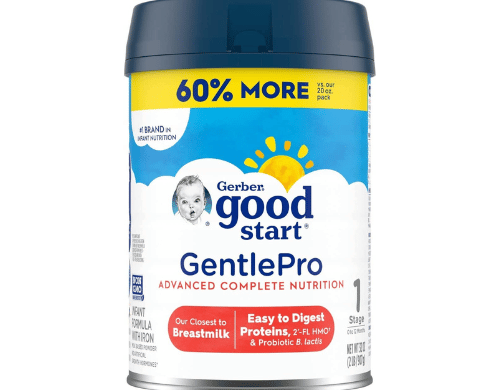 A magical formula that reduces fussiness, crying, gas, and spit-up within 48 hours.
$69.95 ($2.19 / Ounce)
Most Cost-Effective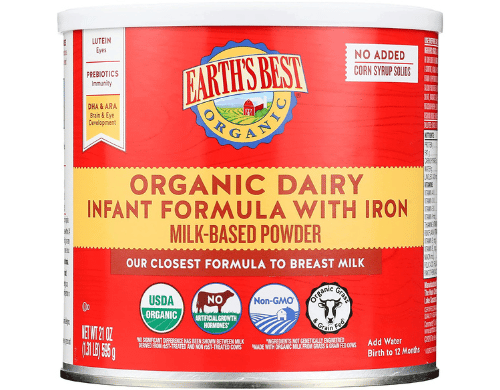 Contains some of the extra nutrients found in formulas that are twice the price.
$62.99 ($3.00 / Ounce)
Who This Is For
These products are designed to provide complete nutrition for babies from day one through the first 12 months of their lives or whenever they are weaned.
Why You Should Trust Us
With dozens of infant formulas available on the market, it is tricky to determine the perfect one for your baby. Each formula comes with its composition. While some contain more calories and protein with higher levels of vitamins and minerals, others handle allergies or digestive issues in babies. We independently searched for the best quality infant formula for your baby.
Benefits of powder vs ready-to-use formula
Selecting a baby's formula today is a bit more complicated than it was a couple of years ago because of the different forms, types, and nutritional elements which are now available. The ready-to-feed formula is sterile, safe, nutritious, and convenient. However, we discovered that most parents opt for powdered rather than ready-to-feed. This is because the powdered formula is significantly cheaper. It can also be stored longer ( up to one month after opening), is environmentally friendly, and is widely available.
When can you start using baby formula?
According to the American Academy of Pediatrics (AAP), you should feed your baby formula or breastmilk exclusively from the first day of their birth right up to the sixth month. Formulas come in two stages; stage 1 and stage 2. Stage 1 infant formula is ideal for infant feeding from birth until 12 months of age. Stage 2 follow-on formulas are suitable for babies aged six months and older.
How We Picked
Ingredients and consistency
First off, the US Food and Drug Administration (FDA) strictly regulates the core components found in a baby formula so each one is acceptable in terms of nutrition. However, all the available baby formulas come in different consistencies, and the tiny bits of variations in the recipe might make a significant difference in the end.
Price vs. quality
To save you from the migraine of analyzing the different prices and nutritional components of tons of available baby formulas, we completed hours of research to root out the best baby formulas. To do this, we studied various expert-recommended formula guidelines from health organizations like the Food and Drug Administration (FDA), and the American Academy of Pediatrics (AAP). We then ensured that all of the baby formulas on our list are in agreement with the criteria provided by them.
Next, we scoured through several forums like BabyCenter, Mumsnet, etc with millions of parents and caregivers and noted the formulas that worked best for independent families and what they recommended to each other and went further to study each of these picks to select the best formulas.
How We Picked
Ingredients

Here, we considered formulas that contain key ingredients to support your baby's growth and development. Such ingredients include protein, fat, linoleic acid, fat-soluble vitamins, calcium, phosphorus, magnesium, iron, zinc, manganese, copper, iodine, sodium, and chloride.

Form/Consistency of Formula

Baby formula is available in three forms: liquid concentrate, powder, and ready-to-feed liquid. Liquid concentrate requires adding water as directed and shaking. The powder formula comes with a scoop and requires you to mix it with water. Ready-to-feed liquid formula can be consumed directly from the pack. We conducted extensive research to determine the best formula for infants' nutritional needs.

Age of Baby

It is important to choose a formula that matches the age and needs of your baby. Formulas are usually needed from birth until the baby is weaned (around one year old). As such, we selected formulas specifically designed to meet the nutritional needs of infants aged zero to 12 months.


Cost-Effectiveness

Several factors affect the price of baby formula. More expensive brands add premium ingredients and adhere to safety measures when producing their formula, while cheaper formulas may not be of top quality and may have fewer health benefits.
Care and Maintenance
How to prepare
Once you prepare the baby's formula, ensure to feed immediately or cover and store in a refrigerator at 35 to 40°F for no longer than 24 hours. Use boiled water cooled to body temperature to dilute the concentrated formula.
Perishability
Remember that as soon as the powdered formula is mixed with water, it must be consumed within an hour. If your baby is unable to drink all the formula in a bottle, do not save it for later. Throw leftovers, wash the bottles and nipples with soap and warm water, and do not use a microwave oven to heat the prepared formula as it can create hotspots that can burn your baby's mouth.
Wash hands thoroughly before handling baby formula
It is important to always wash your hands thoroughly before handling baby formula and to mix the formula safely using the directions on the label. Discard the formulae if any foul odor, discoloration, or separation of baby formula liquid components happens. Lastly, make a gradual change to your baby formula option if your baby begins to spit up excessively or stops adding weight.
Sources and Research