The Best Baby Formula for 2023
This list helpfully lays out the best baby formulas to help you provide wholesome nutrition for your little one.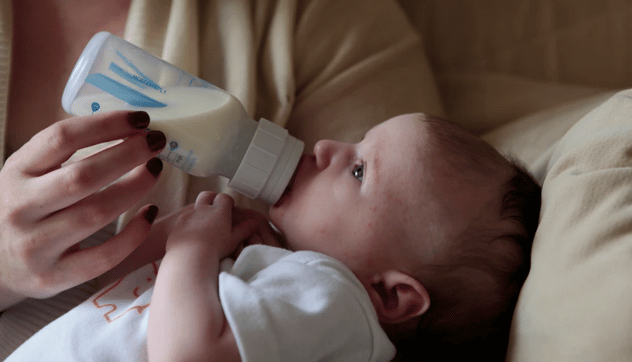 For the first 12 months, a baby requires either formula or breastmilk. While breastmilk seems the ideal option due to its nutrient-rich contents, breastfeeding presents multiple challenges for the modern mom. From medical issues to time pressures, and societal taboos, mothers face many issues that can lead to poor milk production. As such, having a quality formula to hand can be life-changing.
Baby formula is carefully made to offer the nutritional composition of breast milk, and we have compiled the best milk or soy-based options to ensure that your baby receives the necessary nutrients.
Everything We Recommend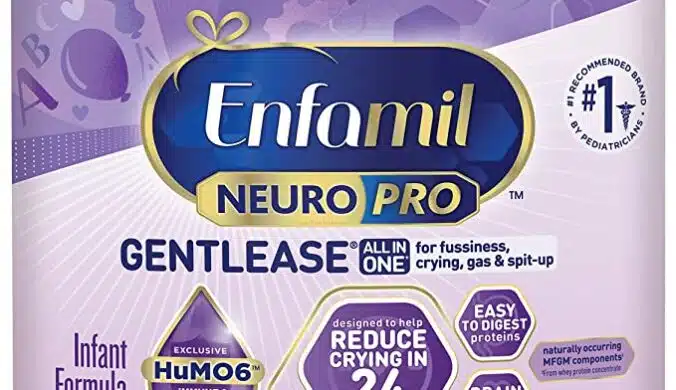 1. Best Product
Enfamil NeuroPro Gentlease Baby Formula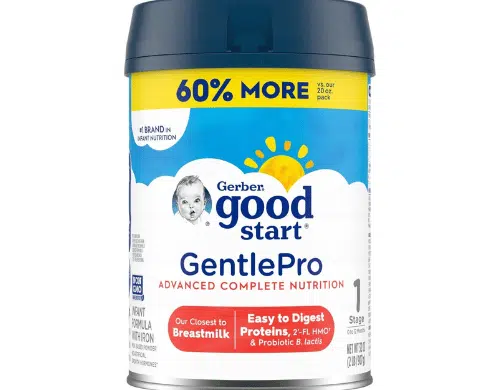 2. Runner Up
Gerber Good Start Baby Formula Powder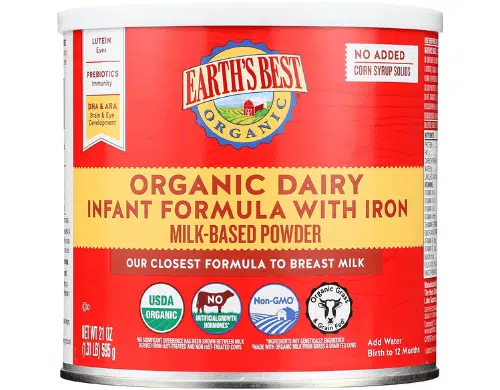 3. Cost Effective
Earth's Best Organic Dairy Infant Powder Formula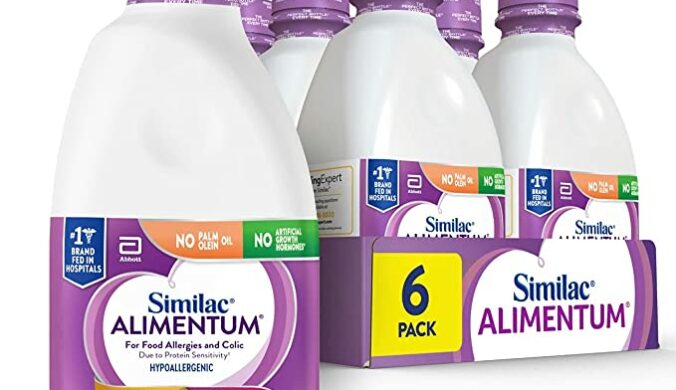 4. Almost Made the Cut
Similac Pro-Advance Infant Formula
Who This Is For
These products provide complete nutrition for babies from day one to the first 12 months.
Due to the different forms, types, and nutritional elements available, selecting the perfect formula for your child is even more complicated than in previous years. While ready-to-feed is safe and convenient, our research and testing showed that most parents opt for powdered formula rather than ready-to-feed due to the cheaper nature of the former. A powdered formula can also store for longer, up to one month after opening, and is more widely available. As such, we have recommended the best powder formulas here, but many of the products also come in a liquid form if you prefer.
Following advice from the American Academy of Pediatrics (AAP), we recommend baby formula or breastmilk exclusively from birth to six months. This advice is due to baby formula coming in two stages; stage 1 and stage 2. These two stages are nutritionally the same. However, the first-stage infant formula predominately uses whey protein and is ideal for feeding until 12 months of age, while the second stage contains casein protein and is suitable for babies over six months.
Why You Should Trust Us
Searching for the best baby formula dumps over five hundred million results in your lap. At National Today, we have made this process infinitely easier for all new mothers by testing the best ten products and narrowing them down to the top three. We are an unbiased company, aiming to make finding the best purchase easy to manage.
We tested the products highlighted in our list over several months. Our testers are trusted members of our team, evaluating and reinforcing the authenticity of products. We all do our best to break down complex topics into easy-to-understand language, making even the most technical products accessible to readers of all backgrounds. With no sponsors encouraging us to present any particular product outside of our careful judging factors, you can rely on us to offer accurate, detailed, and honest results of how these products perform.
We are constantly updating and improving our content for our readers, so if you buy any of our recommendations, let us know your experience by contacting us at —.
How We Picked
Organic Ingredients
The US Food and Drug Administration (FDA) strictly regulates core components in baby formulas to ensure each is acceptable in nutrition. However, due to the different consistencies and ingredients in recipes, available baby formulas will vary.
The picks in our article have ingredients that support natural growth and sport easily digestible proteins to reduce stomach discomfort. These benefits come through formulas including partially hydrolyzed formulas which, although still including milk or soy proteins, are more broken down. The breaking down is due to hydrolyzed formulas having a higher absorption rate and better muscle protein synthesis.
There are multiple benefits of purchasing organic baby formula over non-organic choices, such as less exposure to chemicals or pesticides from manufacturing. Our recommendations all have non-GMO ingredients.
Sensitivity
Options such as our Runner-Up and Most Cost-Effective recommendations are lactose-free. These formulas are cow's milk-based but go through a process to replace the lactose – the sugar found in milk – with an alternate carbohydrate, typically corn syrup, which makes it easier to digest.
Although all our recommendations are labeled as easy to digest or include gentle proteins to relieve colic or stomach upsets in babies, some newborns are sensitive to formula. Formula intolerance shows symptoms caused by certain formula ingredients. Symptoms include excessive crying multiple times, spitting up more than usual, gassiness, or difficulty passing stool. More severe reactions include vomiting, blood in stool, slowed growth, or inconsolable crying after feeding. This intolerance is not an allergy, as it does not affect the immune system, though the symptoms are the same, so if symptoms do not fade, contact medical assistance.
Form
Powder
The powdered formula is loose powder that needs to mix with water. This form is typically available in small tubs or single-serve packets. The benefits of this form are cheaper than liquid and can keep for longer. These formulas need handling with utmost care to prevent sterilization issues.
Liquid Concentrate
Liquid concentrate is a formula that needs mixing with sterilized water and prevents bacteria from being ingested. This form is typically packaged in a can and comes at a lower price point than ready-to-go liquid formula.
Ready-To-Go Liquid
The ready-to-go liquid is a ready-to-serve method of feeding your baby and typically comes in individual bottles. This form is the quickest and most convenient as it requires no clean-up. The ingredients and formula of ready-to-go are made sterile and do not require heating up.
How We Picked
Ingredients

Our picks have ingredients to support natural growth and easily digestible proteins to remove discomfort or pain post-feeding.

Form - Liquid or Powder

Baby formula is available in three forms, named liquid concentrate, powder, and ready-to-feed liquid. To aid with purchasing, we have only recommended powdered formulas.

Age of Baby - Formula Stage

All the options recommended in this list come under stage 1. Stage 1 means all options are for infants aged zero to 12 months.

Cost-Effectiveness

We have recommended products at many prices to support parents of all budgets to give their babies the necessary nutrients.
Care and Maintenance
How to prepare
Once you prepare the baby's formula, ensure to feed immediately or cover and store in a refrigerator at 35 to 40°F for no longer than 24 hours. Use boiled water cooled to body temperature to dilute the concentrated formula.
Perishability
We remind you that powdered formula requires ingesting within an hour of mixing with water. If your baby does not drink the serving, do not save it for later. Throw away any leftovers, wash the bottles and nipples with soap and warm water, and do not use a microwave oven to heat the prepared formula, as it can create hotspots that can burn your baby's mouth.
Wash hands thoroughly before handling baby formula.
It is crucial to always wash your hands thoroughly before handling baby formula and to mix the formula safely using the directions on the label. Discard the formula if any foul odor, discoloration, or separation of baby formula liquid components happens. Lastly, we recommend gradually changing the formula option if your baby begins to spit up excessively or stops adding weight.
Sources and Research