The Best Blackout Shades for 2023
Introduce comfortable darkness and ambiance into your space with light-blocking shades - we've listed the best blackout shades for your room.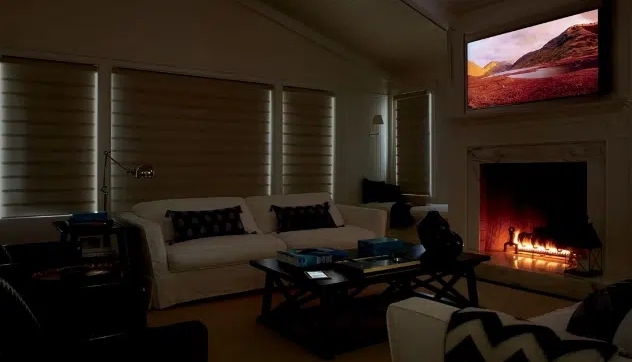 Adequate sleep is essential for mental alertness and utmost productivity. So, if you find sleeping difficult, especially in extremely bright rooms, then it's time to consider getting yourself blackout shades.
Blackout shades can help you get some much-needed sleep — and, perhaps more significantly, keep you asleep. They accomplish this by completely filtering out all exterior light and introducing soothing darkness into your space.
Choosing the best blackout shade can be overwhelming with many options and criteria to consider. This is why we've created this best blackout shades buying guide, to simplify the buying process. We have also provided all the information you need to make an informed buying decision.
Everything We Recommend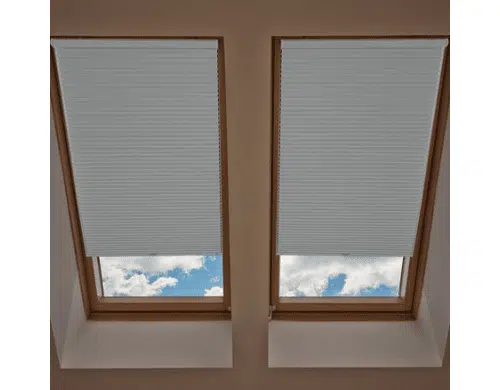 1. Best Product
iFit Cut-To-Width Roller Shades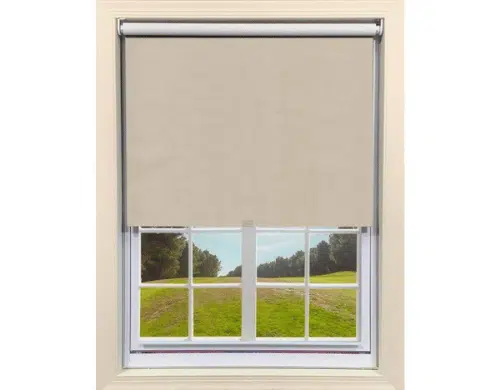 2. Runner Up
Cordless Blackout Cellular Shades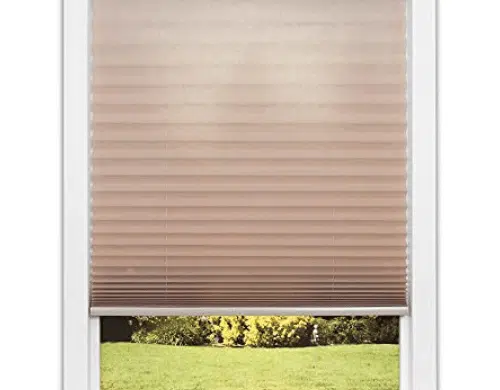 3. Cost Effective
Redi Shade Easy Lift Trim-at-Home Blackout Shade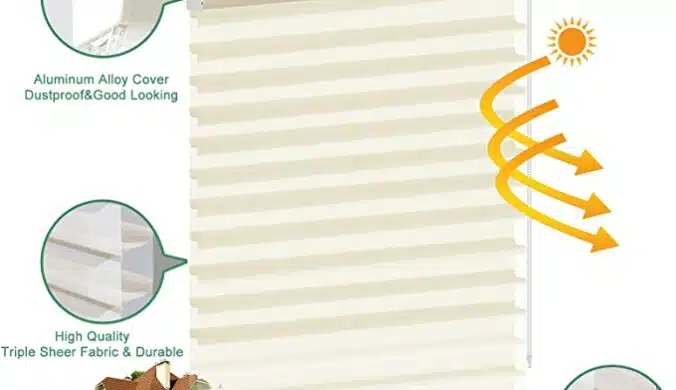 4. Almost Made the Cut
Tonature Custom Cut to Size Blackout Roller Shades
Who This Is For
Typically, the sleep-deprived, night-shift workers, day nappers, and home theater owners are people who will benefit the most from using blackout shades. If you don't fancy blackout curtains because of the way they appear, you can simply choose blackout shades instead.
What do people use or need blackout shades for?
Blackout shades can virtually darken any space, even during the brightest parts of the day. They completely block all types of light, whether natural or artificial light.
If you wish to reduce light, blackout blinds are the perfect solution for bright homes. And thanks to recent developments, you can now get blackout shades that are both useful and beautiful, giving your interior decor another level of beauty.
Why You Should Trust Us
While compiling this guide, we looked at editorial reviews from reputable platforms. Also, to focus our search on the most effective shade types, we made sure to evaluate reports from interviews with experts. Additionally, we made sure to omit models with outrageous price tags and those with either little ratings or a considerable amount of unfavorable ratings.
How We Picked
After all our meticulous research, we can confirm that below are some of the most important factors to take into account when selecting the best blackout shades.
Material
Blackout shades feature tightly woven polyester fabric that blocks sunlight and ambient light with the help of an insulating, typically invisible black lining.
Blackout shades can be made from a variety of materials, including synthetic materials like polyester and natural textiles like cotton and linen. Although linen and cotton tend to have a little more upscale appearance, you can also get superb imitation silk and textured poly blends.
We kept this factor in mind when suggesting our top picks, so you can get the best light-blocking shades with great material.
Style/design
Your blackout shades will be something you have to look at on a daily basis, so you must appreciate the way they look. Based on this, we made sure to suggest shades with appealing materials and contemporary designs.
Price vs quality
The shades that strike the ideal mix between price, aesthetics, and functionality, in our opinion, are the most ideal ones. As such, we recommend options that are reasonably priced and still offer a lot of value in terms of quality and usefulness.
How much light gets in
Quality blackout shades will effectively block the advertised amount of light, but appropriate installation is essential. The infamous "light halo," which happens when tiny slivers of light leak in around the sides of a shade, can compromise even the best blackout shades.
Most times, the best light-blocking shades are cellular shades. These blinds have a single layer or two layers of hollow cells, which block light while simultaneously enhancing insulation and reducing noise.
In this guide, we made sure to suggest options that effectively block out light to guarantee the utmost convenience for you.
Easy to install
We recommended shades that come with easy-to-install mounting hardware. Due to the excess fabric's tendency to obstruct mounting hardware, roman shades might be trickier to install than roller or cellular shades. Although some people charge for expert installation, we didn't find any blinds that would be particularly difficult for customers to install themselves.
Color
Color is important for two reasons when selecting a blackout shade: light-blicking and aesthetic appeal. While subtle neutral colors like white, beige, or gray can significantly reduce light, the strongest blackout effects come from dark gray, navy, and black.
Furthermore, the majority of the shades we looked at come in a variety of colors. The shade might not function as well in your home if it has a smaller selection of sizes and/or colors. Therefore, bear this in mind when making a decision.
Easy to open and close
In houses with young children or animals, certain types of shades (especially those with continuous loop lift mechanisms) provide safety risks because kids and pets could accidentally strangle themselves while playing with the cords. They might also be harder to open and close.
The majority of the professional reports we consulted suggested cordless lifts if you can't afford motorized lifts. Most people will find cordless lifts to their liking. We made sure to consider this when suggesting our top picks for you.
Privacy
In addition to blocking out light, a good blackout shade should also offer the right amount of privacy. As such, we prioritized this feature when suggesting options for you to pick from.
Airflow
A good blackout shade should not impede airflow into the space in which it is being used. The insulating effect expected from blackout shades should also not translate to a deterioration in airflow. This is why we prioritized options that facilitate sufficient ventilation while blocking out light effectively.
Thickness and weight of the shade
Effective light-blocking is also a function of how thick and heavy the shades you choose are. We understand this, and so we suggested window shades with adequate thickness and weight that blocks out light without introducing stuffiness into your space.
How We Picked
Size and Light Porosity

The right blackout shade should be properly sized and porous enough to allow airflow while effectively blocking light rays. This is important as it keeps the room conveniently dark but well-aerated. This is why we prioritized this criterion during our selection.


Material

Blackout shades are made with different materials, each offering different benefits. While they all block light adequately, it's important to pick a material that suits your space and everyday life.

Style and Design

Apart from blocking out light, a good blackout shade should also have a great aesthetic appeal that blends well with the decor of the intended space. You'll have to look at the shades on most days, so we prioritized this criterion.

Cost-Effectiveness

The best blackout shades are affordable without compromising quality or functionality. This is why we suggested options that offer high value at reasonable prices.
Care and Maintenance
Installation
Installing blackout shades will depend on whether you decide to mount them from the inside or the outside of your window.
Inside mount installation
Measure inward from each of the window frame's upper corners. For precise measurements, check your owner's manual as the distance will vary between models. Place the brackets in the desired location above your markings, and then drill pilot holes for the screws. Next, incorporate the brackets with screws.
Hooking the headrail into the front of the brackets will allow you to install the shade. When you hear it lock into place, rotate back. Finally, lower your new shade and test it.
Outside mount installation
Place the shade in the desired mounting location on the wall's surface. Make pencil marks along the top of your headrail where the bracket installation locations will be. For precise measurements, check your owner's manual as the distance will vary between models.
Next, drill pilot holes where the screws should go after aligning the first bracket with the first marking. Then, screw the brackets into position after repeating the procedure for the second bracket.
Use the center support bracket that came with your window treatment if necessary. Hooking the headrail into the front of the brackets will allow it to be installed. When you hear it lock into place, rotate downward. Finally, lower your new shade and test it.
Measure windowsill/frames before purchasing
As we stated earlier, you must measure the windowsill or frame correctly before you buy and install blackout shades. Doing this is necessary to get blackout shades that fit correctly, and don't let light flood in through any uncovered corners.
Always round your measurements to the nearest 1/8″. Avoid rounding to a half-inch or inch.
For width, take three measurements across the top, center, and bottom of the window frame. This is because not all windows are made perfectly. The narrowest of the three widths should be measured. At the left, center, and right sides, take height measurements. Note which of the three measurements is the longest. To determine how deep the shades can be, measure the depth of the window.
Consider making the width and height three inches larger for optimum privacy and light control. Extending the shades outside the window will also help create the necessary space for the mounts while giving the illusion that the window is larger than it is.
Make room for potential obstructions such as doorknobs, deadbolts, or molding. There are spacer blocks and extension brackets that can enable your shade to extend far enough to avoid protrusions if there are any impediments.
Do I need to clean my blackout shades?
If you clean your shades at least once a month, the dust won't build up too much. Well-maintained shades ought to last for many years (even though most of them only have a warranty of around five years).
How to clean
To get rid of as much dust as you can from the outside of your blackout shades, use the brush attachment on your vacuum. You can use your hairdryer to blow the dirt and dust out of the cells in a cool setting. You can also remove any extra dust by vacuuming. Use a moist, clean cloth to spot-clean any stains.
Pro tip: To remove dust and debris from fabrics, use a rubber sponge, commonly referred to as a dry sponge. The majority of hardware stores sell these. They are non-greasy, residue-free, and kind to delicate surfaces because they are made of vulcanized rubber.
Also, refrain from putting your heavily soiled fabric shades in the washing machine. Instead, take them to a dry cleaner to ensure they receive a thorough cleaning without being harmed.
Deciding how dark you want the room to be before purchasing
It's important to decide how dark you would prefer your space to be before you choose a shade. Some shades will typically offer more coverage and privacy than others (although this also depends on you getting the right size for your window to properly block light from any corners).
So, keep this in mind when making your purchase so you buy the shades that work best for your needs.