The Best Wireless Earbuds for 2023
Cut the cord and enjoy hours of convenient listening with these best wireless earbuds.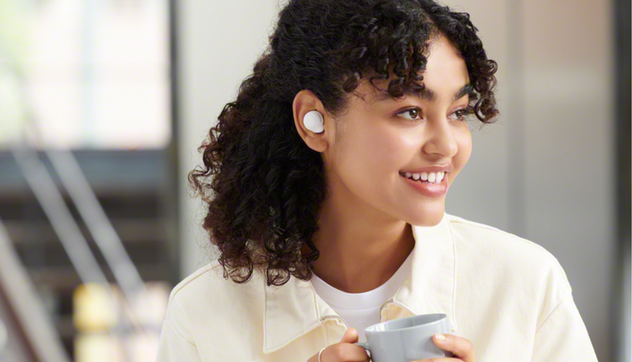 Wireless earbuds have unquestionably become a daily essential for most people. We've liked the fact that you can enjoy music or videos anywhere without having to deal with the cable issue, especially when you are traveling, commuting, or going for exercise. Also, due to its relatively small size, it can fit into your pockets without any worries about the cable becoming slightly damaged. It saves you the hassle.
Due to high and widespread demand, there are numerous wireless earbuds available for purchase, each with its own distinct selling proposition. Here, we are going to give you our recommendations for wireless earbuds for you to buy. Check this out!
How We Picked
Volume/Sound Quality

Your wireless earbuds should have good sound/audio quality that can deliver a clear sound. At some point, it also has to have a balanced mix of bass and treble if you want to enjoy the best quality music.

Noise-Reducing Quality

One of the most valuable features of wireless earbuds is their noise-reducing options. This allows you to enjoy music without any noise or distractions from the outside.

Power/Battery Life

Your wireless earbuds should have a long-lasting battery in addition to any potential sound quality.

Cost-Effectiveness

We've picked the products based not only on their qualities but also on their price. We ensure that these wireless earbuds provide good quality at a reasonable price.
Our Top Picks
Best Pick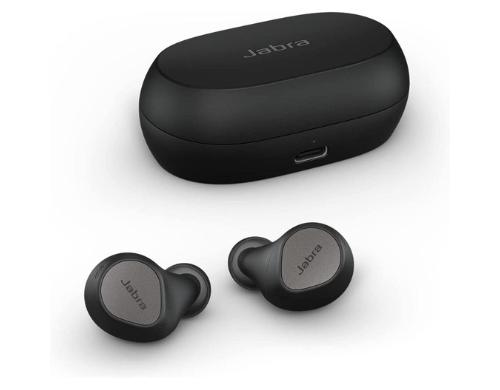 Wireless earbuds with elite sound and quality.
They boast a combined standby battery life of 30 hours, an audio playback time of 8 hours, and fast charging.
Jabra Elite 7 Pro is becoming our first pick for this entry. These earbuds were equipped with many amazing features that were designed to enhance your audio experience, starting with a noise-canceling feature, an advanced sound engineering system, an external mobile application for further audio enhancements, and many more.
Runner Up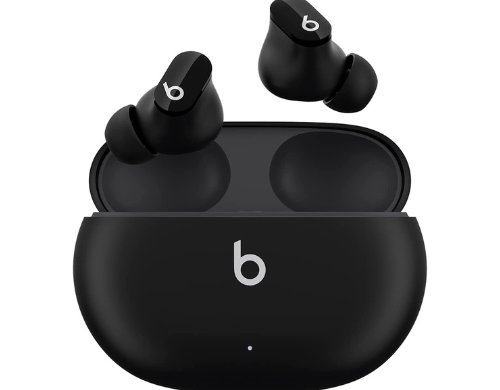 The Beats Studio Buds bring studio-quality audio directly to your ears.
These earbuds have an active noise-canceling mode and a transparency mode.
Beats Studio Buds present you with high-grade studio-quality earbuds. With its custom acoustic platform driver that gives a powerful and balanced sound output, this earbud also supports active noise canceling with IPX4-rated sweat and water resistance. These earbuds have 24 hours of battery life in standby mode and a total of 8 hours of listening time.
Most Cost-Effective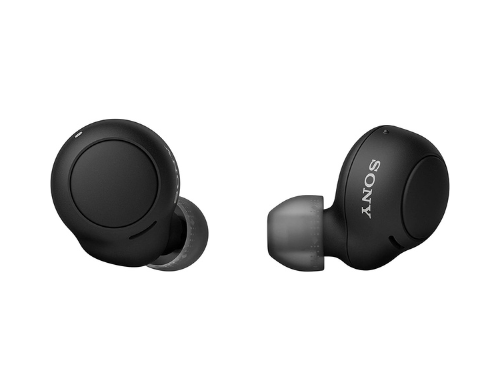 These are outstanding earbuds that are worth every penny.
With an ergonomic design to fit well in your ears and a splashproof body, you can enjoy music without any worries.
The Sony WF-C500 is an earbud that will give you amazing value for money. With up to 10 hours of battery life and a quick charging feature, these earbuds will come in very handy when you are traveling. The Digital Sound Enhancement System (DSSE) engineered by Sony will please your ears as it can restore high-frequency sounds, making the audio output far better than usual earbuds.

Everything We Recommend
Best Pick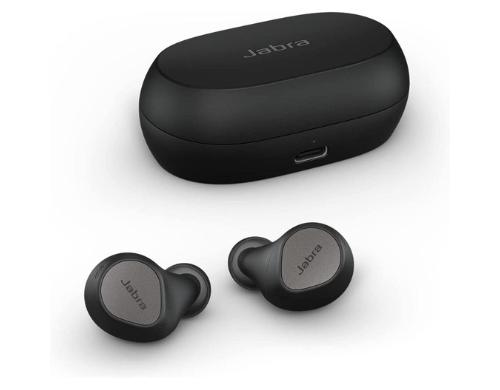 Wireless earbuds with elite sound and quality.
$149.99
Runner Up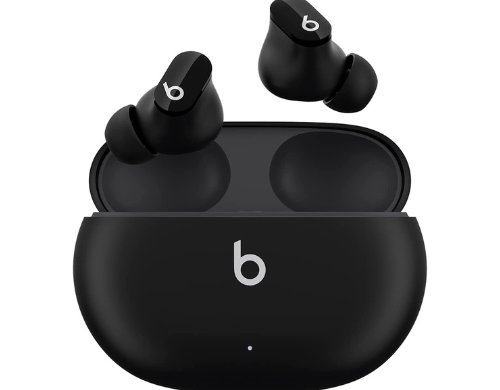 The Beats Studio Buds bring studio-quality audio directly to your ears.
$149.95
Most Cost-Effective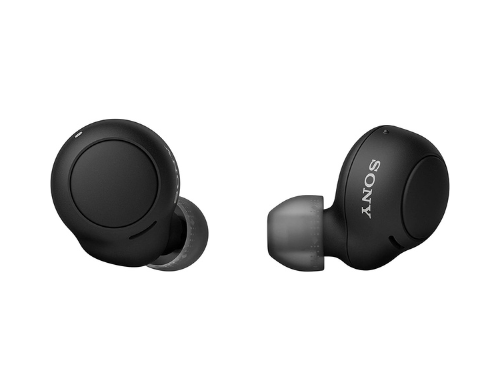 These are outstanding earbuds that are worth every penny.
$98.00
Who This Is For
We created this list for those looking to buy wireless earbuds for casual and daily use, but who also want their wireless earbuds to be of high quality in order to provide the best audio experience.
Are wireless earbuds better than wired ones?
Wireless technology was created to remove the hassle of dealing with cables, so the user of a wireless device doesn't have to worry about cables that may cause some minor distractions. In the case of wireless earbuds, using them slightly increases the user's freedom to do more things while using them. For example, when we are going for a run while listening to music, we don't have to worry about the cables that jiggle.
In conclusion, yes, wireless earbuds are an effective and way better option than wired ones.
Why You Should Trust Us
Here you will find a selection of wireless earbuds that we have searched for and evaluated based on specific criteria. From all the various sources and brands of wireless earbuds, we only aim to deliver the best recommendations for you.
How We Picked
Before we get into the specifics of our wireless earbud picks, take a look at how we evaluate and select these wireless earbuds for you.
We thoroughly examined our selection of wireless earbuds, beginning with the device's sound. The selected wireless earbuds should have the right mixture of volume, meaning that the volume wasn't too small or too big. This is important to prevent the users from turning up the volume too high, which can possibly damage the eardrums. Our picks are also proven to have a high grade of sound quality; this feature is important to give you outstanding audio quality, especially when you like to listen to music. Moreover, some of our picks have an active noise-canceling feature to neutralize unwanted noises from outside.
We also consider the fit and comfort of the wireless earbuds we select. Our selection of earbuds was meant to meet everyone's comfort requirements. It fits very well in the ears, increasing stability and safety. Speaking about safety, we also included water-resistant and dust-resistant features as our criteria to ensure more security and safety, as we acknowledge that some people use wireless earbuds to exercise, which involves a lot of sweating.
We also picked wireless headphones that have a lasting battery life with fast charging options using a wired charging device. And last but not least, we provide picks that give you good wireless earphones at a reasonable price. Some of our recommendations aren't cheap, but they provide exceptional quality and features that will provide you with good value for money.
Without further ado, let's get to our picks!
Care and Maintenance
After reading our recommendations for wireless earbuds, you surely have a thing or two in mind about these earbuds. But still, good-quality products need equally good care and maintenance. Taking care of your things is very important. Especially the things that you wear regularly like these wireless earbuds. As usual, we share some tips to take care of your earbuds. Check it out.
Regularly wipe clean your earbuds
As something that was used almost every day, your earbuds might have been a little bit dirty or dusty. Wiping your earbuds clean is the easiest way to keep them away from dirt and dust alike.
Do not overcharge
Overcharging may cause unwanted internal damage to your earbuds. The worst thing that could happen is that your battery levels start to drop drastically due to an internal failure. It's best to have a scheduled and regular charging time for your earbuds.
Remove the wax
Nobody likes earwax. Cleaning the ear cup part of your earbuds is perhaps the only way to prevent clotted earwax. Remove those waxes using an ear stick; by doing that, you keep your wireless earbuds clean and hygienic.
Don't share your earbuds
You should not share your earbuds because they are something that you use every day and are closely associated with one of our most sensitive body parts, the ears. For hygiene reasons, avoid sharing earbuds at all costs.
Carefully read the user guide and instruction manuals
Last but not least, reading the user guide and instruction manual for your earbuds is the most basic way to care for and maintain your earbuds as a preventative measure.