The Best Wine Club for 2023
Give your taste buds the ultimate treat with offerings from these wine clubs.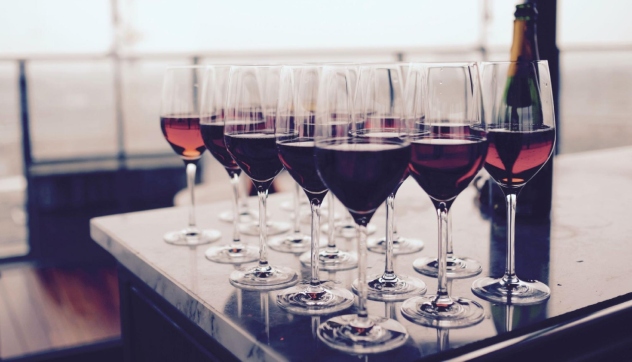 Wine clubs are an excellent way for one to explore the vast world of wines. You get to discover new wines, enjoy exclusive offers on bottles, and even meet other members at wine-tasting events. If you've been wondering how to support your small local winery, joining their wine club also is a fantastic option since they don't have mass distribution.
Whether you're a wine enthusiast looking to expand your palate or a newbie finding their way into this arena, wine clubs offer a wealth of benefits to all. 
If you're ready for something new to excite your taste buds, delve into our selection of the top wine clubs to consider joining this year.
How We Picked
Number of Bottles

How much wine do you consume and how often? Consider whether the quantity of wine the club delivers matches your needs.



Wine Quality and Taste

Different wine clubs offer wines of varying quality. As a member, you want to ensure you're getting the best value for money. The wines also differ in taste depending on the wineries they're sourced from.



Ships Worldwide

A wine club that ships worldwide is a plus since that allows you to enjoy the best selection of wines wherever you are.



Cost-Effectiveness

Some wine clubs mark up their offerings significantly to make a profit. Do your research to determine whether the wine is discounted before signing up as a club member.


Our Top Picks
Best Pick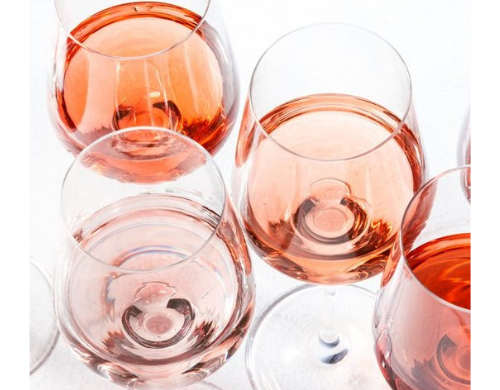 If you want to receive more than just wines, this wine club is the answer.
Enjoy bonus perks with your wine shipments.


The Discovery Club by WSJ Wine showers its members with a variety of perks in addition to wine shipments. Every package comes with serving advice, tasting notes, and food pairings for each high-quality wine. That's not all. Every shipment earns you credits that get you closer to receiving free cases of wine and wine glasses.

Runner Up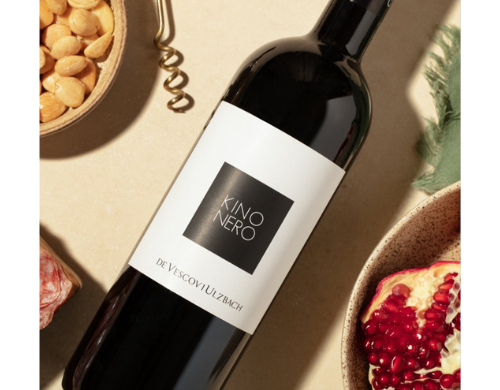 Sustainably produced wines curated for your taste.
Enjoy a rich variety of sustainably grown wines from around the world.

Is sustainably a major factor in choosing the wines you consume? Plonk Wine Club is right up your alley. Sample a variety of interesting wines from boutique and artisanal wineries, produced in small batches from different countries worldwide. Also, you have the option of joining either the Red, White or Mixed Wine Club.

Most Cost-Effective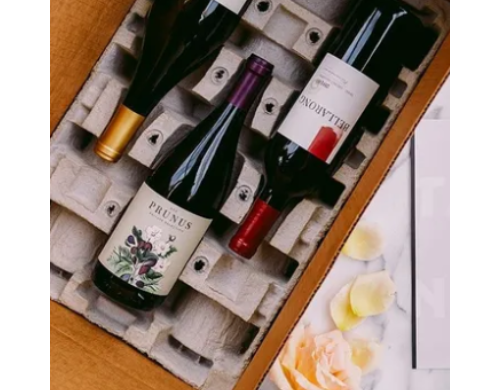 Sampling international wines has never been more affordable.
Great wines at unbeatable prices.


Cellars Wine Club is for anyone who wants to indulge in quality wines without breaking the bank. In addition to fantastic prices, this club offers unbeatable flexibility. Members can change their orders by the end of the first week of the month. Perfect for those trying out wine clubs for the first time.

Everything We Recommend
Best Pick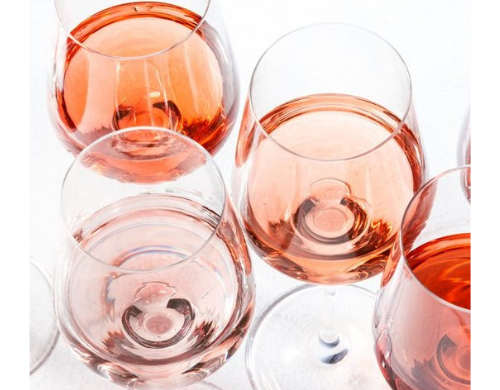 If you want to receive more than just wines, this wine club is the answer.
Runner Up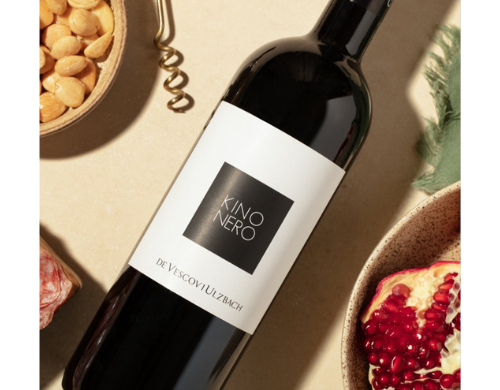 Sustainably produced wines curated for your taste.
Most Cost-Effective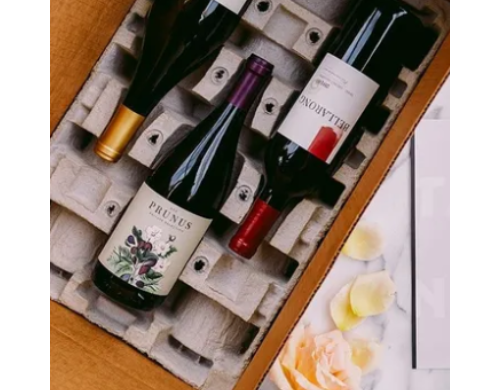 Sampling international wines has never been more affordable.
Who This Is For
If you're looking for new wines to add to your favorites but don't have the time to do the research, you will find this guide helpful. Wine clubs provide the convenience of receiving different wines from around the world right at your door. 
What is a wine club?
Wine club services offer a way for members to enjoy a diverse selection of wines regularly. The wines are hand-picked by experts and matched to your palate. Members also get exclusive perks such as access to special members-only events, customizing their selections, receiving bottles of wine before they're released to the general public, members-only prices for wine shipments and merchandise, etc. This level of exclusivity and personalization is not available in wine subscriptions
Shipping wine overseas is a tricky affair since laws vary by country and state. Different couriers also have varying requirements for alcoholic beverages. When joining a wine club, look at the regulations in your area and choose a courier carefully to ensure that you'll be able to receive and enjoy your wines with no worries.
Why You Should Trust Us
Not all wine clubs are created equal. That's why we sifted through numerous options to bring you different alternatives. No matter your preference, you'll find something in our guide to match your taste.
How We Picked
Wine clubs differ in the number of bottles per package and the frequency of sending them out. From once a month to twice a year, there's something for everyone depending on their consumption levels.
Our research also looked at different wine tastes and levels of quality provided by these wine clubs — you can rest easy knowing that you're getting the very best, whatever you choose. And of course, a club that ships worldwide makes for a better experience for its members. Our best picks will ensure you enjoy amazing wines wherever you are on the globe.
Customer Service
The enjoyment of amazing wines can quickly be ruined by awful customer service. You'll want to go for a wine club that listens to you and attends to your needs in good time. One that offers personalized or customizable packages is a plus.
Price vs. Quality
Just because a wine club has expensive offerings, doesn't always mean its wines are of the best quality. Some clubs have high markups to give them a profit on the wines, while others price low but still offer excellent wines. Our top selections give you the perfect combination of great prices and fantastic quality.
Care and Maintenance
It's best to store your wine in a dark and dry place away from direct sunlight to preserve its taste. If you don't have a cellar, keep your wines in boxes or wrap a cloth lightly around the bottles. If using a cabinet to age your wine, ensure the doors are solid or UV-resistant.
Pouring wine appears to be a straightforward action, yet how you do it can enrich the taste of your beloved drink. Ideally, you should start by decanting the wine. If not, open the bottle cleanly and quietly. Leave the glass on the table and hold the bottle towards its bottom (not the neck). Gently pour the wine into the glass, being careful to avoid splashing.
For sparkling wine, pour a small amount into the flute then allow the bubbles to settle. You can then continue pouring until the glass is three-quarters full. The best measure for red and white wines is filling to the widest part of the glass — this lets the wine breathe and gives the best flavor. 
Drinking wine is a multisensory experience that can be summarized by this simple process: sniff, swirl, sip, and savor. Begin by sniffing at the glass to take in the notes. Next, swirl the glass to aerate the wine before taking a small sip. Let the wine sit in your mouth as you savor its taste. Swallow then repeat the 'sip' step.
Remember to indulge responsibly. When you're planning to partake heavily on a night out, take a cab to and from the venue or have one of your pals be the designated driver. Don't drink wine if you have not yet reached the legal drinking age in your state.
In case you open your package and find a broken wine bottle, pick up the large pieces carefully by hand and put them in a plastic bag. Sweep the smaller shards and toss them into the plastic bag as well. Wrap it in another bag or a piece of newspaper before throwing it in the trash bin.
Inform your wine club that the bottle had a defect — they should be able to send you a replacement bottle. Some people try decanting the wine to drink it later. However, this is risky as there might be glass shards hidden in the wine. We recommend not drinking wine if the bottle is broken.