The Best White Sneakers for 2023
Sneakers will look great with just about any outfit — be it a pair of classic blue jeans or your favorite pair of cut-offs.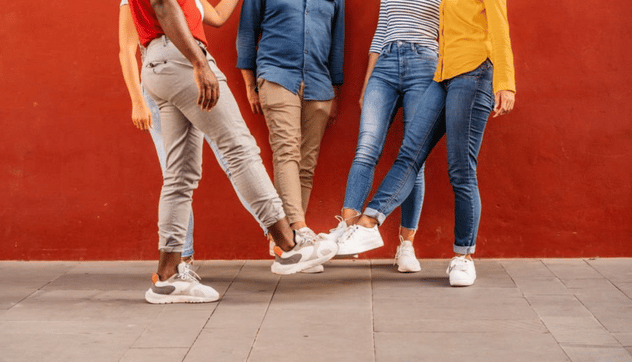 Picking out what shoe to wear with what outfit for what occasion can be quite a headache for most people. But that is why the most popular sneakers are white. With white sneakers, you don't think about what goes with the shoes, you just have to think about what you're comfortable wearing with them. 
If you notice, all great sneaker trends always start with the white ones. That is because this color is the ultimate fashion style for most sneaker designs. White sneakers are the color that sells class and style, allowing the owner to feel free and at their best on different types of occasions, from formal to informal. Every day can be a good day with white sneakers, and now with our selection made available on which pairs are the best. You can choose which sneaker fits your style and which look best suits your wardrobe.
How We Picked
Durability

When making our picks, we ensured that they were made of materials that were individually durable, which ensured the durability of the collective whole. We also made sure that we selected sneakers from brands with a long history of quality products and a long trail of positive reviews to attest to the shoes' long lives.

Material - Comfort, Fit, and Breathability

This was vital to our selection because the quality of a product's fabric has an impact on how it feels. Due to their breathability, cotton, linen, and leather are ideal. Synthetics like polyester, on the other hand, tend to retain more moisture, making them drier than natural fibers. Sneakers also come in men's and women's sizes.

Style/Design

When it comes to shoes, style cannot be overlooked. Everyone has different ideas about what makes a shoe stylish. To compare our pairs fairly, we looked for distinguishing features that might make you choose one over the other, leaving you satisfied with the style of your pick.

Cost-Effectiveness

The more fashionable a pair of sneakers are, the more expensive they tend to be. As a result, when compiling this list, we concentrated on selecting high-quality brands within a cost-effective range to make sure our picks could be widely affordable.


Our Top Picks
Best Pick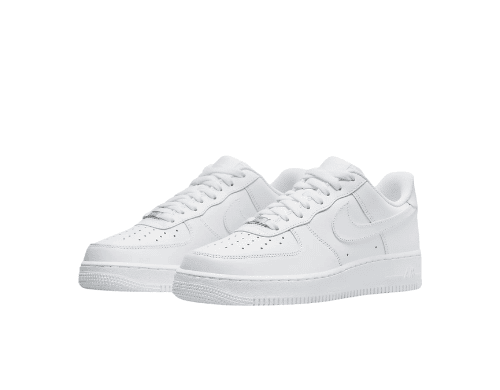 These sneakers are a fashion statement in and of themselves.
Only a few other sneakers rank up to the legendary Air Force 1. In addition to being at the very center of the sneaker world, it also looks great with practically anything you pair it with, making every outfit it's paired with instantly in vogue.

It is designed as both a lifestyle and performance sneaker that can be worn casually. It has undergone several design changes but has remained relatively consistent in its outward appearance.
Runner Up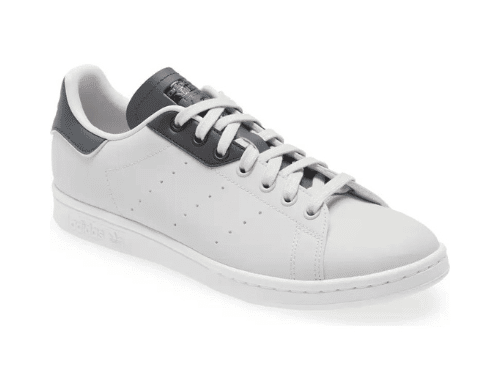 A timeless and original Adidas white sneaker that can be dressed up or down for any occasion.
Adidas has been a top-notch outfitter for decades now. Their range of shoes, clothing, and accessories has been a touchstone for any sneakerhead or fashionista out there. If you're looking for a pair of kicks that won't break the bank but will still look great, this is a good choice.

The Adidas Originals Stan Smith is one of the most loved sneakers in the world. They have a timeless look and are comfortable to wear, too.
Most Cost-Effective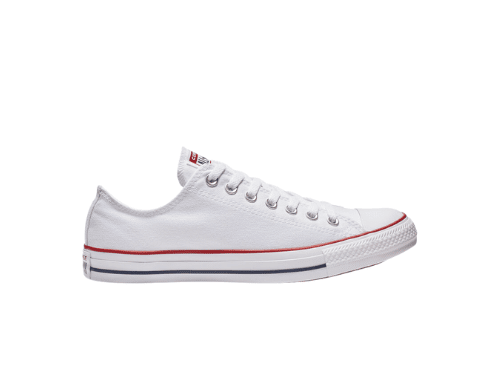 Affordable and reliable, these are designed for any fit and fit for any fashion.
This is low-top lace-up with a durable canvas upper and signature rubber toe cap, and it has been the go-to sneaker since it was introduced. The clean, classic silhouette is made with a durable canvas upper and a vulcanized rubber outsole for maximum comfort, support and flexibility.
It's a shoe. It's a sneaker. It's a classic. This Chuck Taylor is a wardrobe staple since its creation. The design stays true to the original with its iconic silhouette, star-centered ankle patch, tonal rubber toe cap, and All-Star heel patch.
Everything We Recommend
Best Pick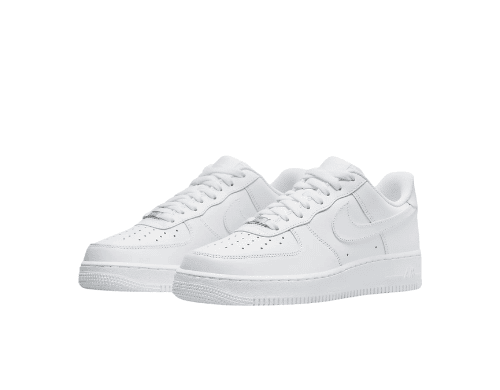 These sneakers are a fashion statement in and of themselves.
Runner Up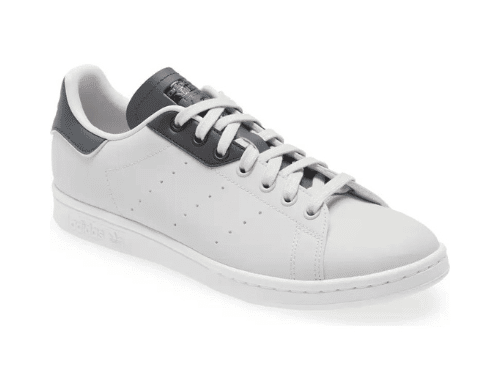 A timeless and original Adidas white sneaker that can be dressed up or down for any occasion.
Most Cost-Effective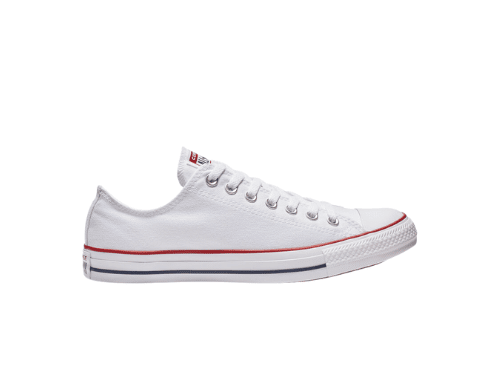 Affordable and reliable, these are designed for any fit and fit for any fashion.
Who This Is For
No matter what gender you are, if you care about fashion, you are aware that the right shoes can make or break an outfit. When you're out and about and wearing an outfit that stands out, white sneakers help to balance out the look and take away the stress of trying to figure out which shoes go with which outfit. From casual dressing to semi-formal occasions and even formal trendy situations, white sneakers are your best pick.
Why You Should Trust Us
We don't want your foot to go wrong, literally. And for that, we made sure to consult shoe specialists like kohls who have expert knowledge on all things shoe size. We also checked out very insightful blogs. After that, we sieved through several reviews and did our research on why some shoes were rated higher than others. We came to the conclusion that the classics were what they were for a reason – they had stood the test of time.
How We Picked
Durability
All sneakers' durability is heavily dependent on the shoe's materials. Therefore, we made our selection based on several expert test results, which concluded that the most durable sneakers were those that could withstand any type of weather without starting to peel, slack, or even wear at the soles.
Material & Breathability
The material of your sneakers is especially important. Materials like cotton, linen, and leather are ideal since they are natural and tend to last longer while increasing breathability in the shoe. Synthetics like polyester, on the other hand, do not make great sneakers and come off as cheap. For example, if you're looking for a stylish pair of white sneakers that you can wear to the office, you might want to consider a pair of leather shoes rather than synthetic material, as your shoe's material will speak of class and affect other variables.
Comfort & Fit
In terms of comfort, there is nothing worse than a shoe that doesn't fit properly. Before getting your sneakers, make sure you follow the sizing guide above and measure your feet correctly. You can also check your size on the buyer's site or read up on customer reviews.
Style/Design
The whole point of getting a pair of sneakers is to look fashionable. You don't want your sneakers to make you look awkward or look ugly on you unless you're opting to join the "ugly" trend. With that in mind, we selected sneakers that have stylish designs and would look fashionable when fitted with several types of outfits.
Price vs Quality
When it comes to shoes, price is directly tied to quality, and sneakers are no exception. There are a reason brands like Nike and Adidas have remained on top and expensive for a long time. It is because of quality. Since we had to make our selection to cover a wide range of budgets, we had to limit our picks to those that provided the best quality at the best price. That way, you do not spend extravagantly and you do not cheat yourself out of quality.
Laces or Buckles
When we performed our research, we discovered that sneakers with buckles were considered street-style shoes and were not as popular as those with laces because of their versatility. We, therefore, made our choices based on which type could be used for more occasions and fit more than half the outfits in your wardrobe.
Washability
Maintaining clean white sneakers boils down to the shoe's material. Cotton, nylon, and polyester blends used in athletic footwear are more durable by nature and shouldn't be damaged by laundry detergent. The exceptions to this are styles made of suede, rubber, or vinyl, which will need careful handwashing.
Cut Offs
Sneakers are commonly worn for running. In other words, they're made to move forward. Trainers, on the other hand, are utilized for a wide range of exercises and place a lot of emphasis on lateral assistance. What these have in common is that they come in different heights, with some stopping just below the ankle and others going up higher. The cutoff of your sneakers is really important when you want to dress for the occasion. An ankle-high sneaker might not be suitable for some gatherings, while trainers might look just right for some formal occasions. Therefore, we made sure to make our pick based on how this aspect resonated with the other variables, such as price and style.
Sole Type & Foot/Arch Support
When it comes to sneakers, the support, the type of sole, and the arch are relevant because when these things are not balanced for your body, they might trigger pain or uncomfortable sensations in the foot. Doctors have recommended that people with flat feet be selective in their choice of sneakers as the wrong shoes might cause tearing in the tendons, among other problems. We, therefore, made our selections based on the arch of the sneakers, the flexibility of the sole, the insole material, and other support factors.
Care and Maintenance
After getting a pair of white sneakers, it would be dishonorable to these shoes, to say the least, if they were worn out with a smudge of dirt tainting their good reputation. Therefore, cleaning your sneakers is as relevant as how you wear them.
How To Wash
Leather sneakers are quite simple to clean. If you have the soft tissue paper or Crep Protect Wipes, open a new one and use the soft side to rub out the stains. Use the rough side of the wipe if the dirt is difficult to remove. If you do not have access to these wipes, a magic eraser will suffice; simply avoid scratching the surface. Note that you may choose to remove shoelaces so that crevices are easier to clean, but leaving them on will extend the life of your shoes.
Canvas shoes, like Chuck Taylors, can be hard to clean because dirt tends to stick to them. Still, with enough work, most stains can be cleaned off of the canvas. Mix some dish soap with water and scrub your shoes in small circles with a toothbrush to clean them. Wipe them down with a damp towel to get rid of any soap that is still on them. Give your shoes time to dry out after you clean them. If they're still wet, you won't be able to tell how much dirt is still on them. If the spots stay on your shoes, use a stain remover. First, put the stain remover on the spot and let it sit for about five minutes. When that is done, use a damp cloth to clean the area, and that's it, your sneaker is all ready to go
How To Dry & Store To Avoid Damage
If you dry your shoes in the dryer, they may lose shape or sustain damage. Therefore, in order to quickly and securely dry your shoes. Start by loosening the laces and removing the insoles so you can wash them separately. The shoes may then be stuffed with newspapers. To prevent your shoes from becoming stained with ink, place a piece of newspaper at the toe of each pair. Then, dry the exterior of your shoes by wrapping them in a towel or sheet and keeping them in a location that is out of direct sunlight. If you replace the newspaper every few hours and wait around 12 hours, you may be confident that the items will dry thoroughly. They can also be air-dried by placing them in front of a fan.
When you're done drying your sneakers, you might want to store them for another day. Remember that having a place to put your shoes is crucial. Shoes are easily ruined by dirt and dust. Therefore, to store your sneakers properly, use a shoebox or a plastic bag with a zip top and store them in a cool, dry location.
Keeping Sneakers In The Correct Shape
If you take your time putting on and taking off your shoes, they will last much longer. If you want your sneakers to look their best, you will have to remove their laces before proceeding. When handling your sneakers, you can use a shoehorn to help you slip into and out of them. This protects the heel's natural contours from being harmed. No matter how well you take care of your sneakers, remember that the toes might still get creased if they don't have enough structure to keep them from collapsing. Insert a shoe shaper into your sneakers when storing them for added protection of the toes.
Preventing Breakage In Sole
The soles of your shoes take the most abuse on a regular basis, so it's important to take care of them to extend their lifespan. For sneakers whose soles are generally made of rubber, the best way to prevent sole breakage is to keep the shoes away from direct sunlight and to ensure that they are stored in rooms with cool temperatures. If you wish to preserve your soles further, you might opt for sole protectors, but these do not work well on all shoes since they are still made of rubber and are meant for leather shoes. At the end of the day, the best way to prevent sole breakage is to store your sneakers at room temperature and ensure that they are well-cleaned after each activity and patched properly when torn.