The Best White Noise Machines of 2023
Say goodbye to your sleeping problems with the best-fit white noise machine!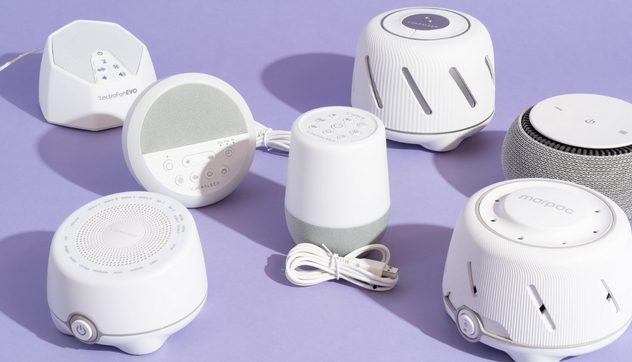 If you're like most people, you've probably had a lot of trouble sleeping. Whether you live in a quiet neighborhood with deafening silence, one with distracting night sounds, or maybe you can't fall asleep because something is bothering you, you'll need a good white noise machine to mask and drown anything that stands between you and sweet sleep.
These machines are effective for kids and adults alike. White noise machines emit sounds that are similar to what your body would hear if it was in a quiet environment. These sounds have been shown to reduce anxiety and promote relaxation, which is why they're so effective at helping you get to sleep.
So if you haven't already gotten one of these devices, now might be a good time!
How We Picked
Sound and Volume Controls

The sound and volume controls allow you to adjust how loud or quiet the white noises are. This can assist you in determining a comfortable range for different days or locations.

Timer

A timer is an important consideration when selecting a white noise machine. It prevents the machine from turning on at random intervals throughout the day. It also allows you more control over how long you want to use it when needed.

Portability

It is the ease with which you can move your white noise machine around your space. A portable WNM will allow you to take it with you on trips or move it around to different rooms in your house.

Cost-Effectiveness

When buying your WNM, you want to make sure that the machine is easy to use and won't require much upkeep. The best ones are also going to be affordable, so you don't have to worry about breaking your budget.
Our Top Picks
Best Pick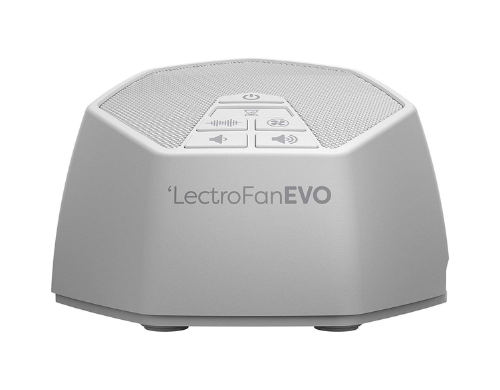 Not even noisy morning tracks can bother your sleep from now on!
This is an incredibly loud and high-quality WNM that features a host of sound options. If you have trouble sleeping at night, or just have a tough time having any peace around your bedroom, this option is perfect for you.
From the tremendous features to the sound quality, to the incredible number of sound options, this model has it all.


Runner Up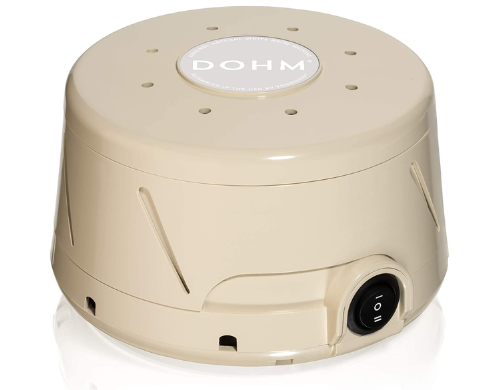 Simple and effective, the Dohm classic is exactly what your sleep needs!
If you aren't a fan of the high-tech options, this is going to be an all-time favorite. Designed to be used either at home or elsewhere and to provide a pleasant sound environment for most people who need to relax.
An All-time great for those who prefer soothing fan-based sounds and are not into having high-tech devices in their rooms.


Most cost-effective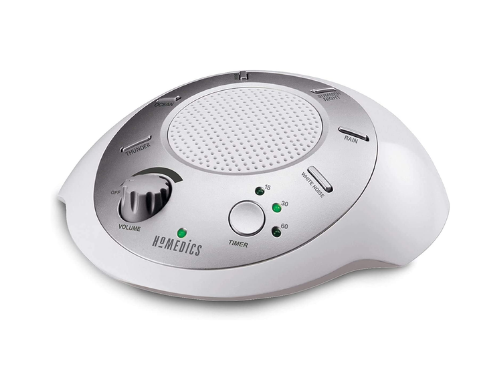 Time to improve your sleep quality without shooting down your savings!
This option is the most popular White-Noise machine on the market. With its affordable price tag and tremendous sound quality, this machine has made life easier for a lot of people who struggle with noise and sleep problems.
The most popular White-Noise Machine, all thanks to its tremendous sound quality and affordable price tag.


Everything We Recommend
Best Pick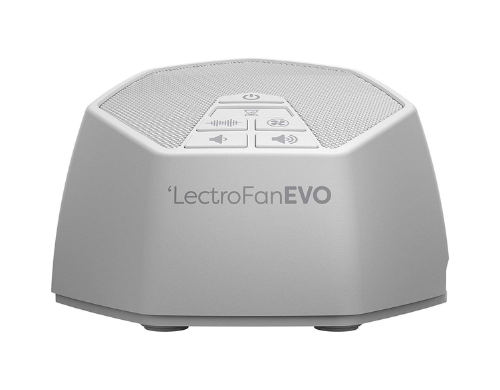 Not even noisy morning tracks can bother your sleep from now on!
$56.99
Runner Up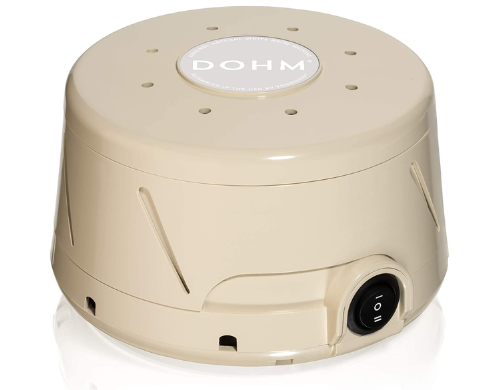 Simple and effective, the Dohm classic is exactly what your sleep needs!
$49.99
Most cost-effective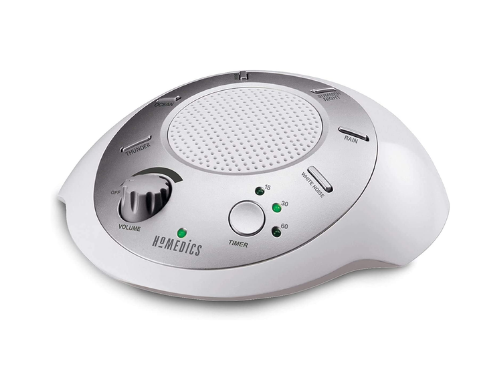 Time to improve your sleep quality without shooting down your savings!
$17.59
Who This Is For
White noise machines are an essential tool for anyone who is suffering from any kind of mental health issue, or even just a general case of insomnia. White noise machines can help with noise sensitivity, as well as alleviate depression and anxiety, treat tinnitus and sleep disorders, and so much more.
It is also particularly useful for those suffering from ADHD since this great machine masks all sounds from outside your room so that you could just concentrate on what was going on inside of your head. So it blocks any distractions from outside noises or other things around you which would make it harder for you to fall asleep during those times when there is no such thing as silence due to other noises happening around you.
White noise machines are also useful for people who have dogs or pets that are disturbed by other noises or have trouble sleeping at night, it may help them relax.
What is a white noise machine?
These machines generate a constant, low-level sound that masks other sounds and distractions. The sound is meant to help you fall asleep or focus on your work, but it can also be useful for people who experience anxiety or PTSD because it helps them relax and focus on their surroundings.
Why You Should Trust Us
You might be wondering why you should trust us to evaluate and pick the best white noise machine for your home or office. Well, we're here to tell you!
We've been in business for years now, which means we've had a chance to watch the market evolve over the years — and we know what works and what doesn't. We also know that sometimes it's hard to find information about a particular product, so we want to help out by compiling our findings into this article.
Our selection process starts by looking at the features of each product and determining how they compare. Then we look at the ratings and reviews left by other customers who have bought it — both on Amazon and other websites — to get an idea of how satisfied they were with their purchase experience. Finally, we look at what other people are saying about the product on social media outlets like Facebook, to see if there's anything notable going on around it that might help us choose one over another.
We hope this article helps answer some of your questions about white noise machines and helps you find the right one for you!
How We Picked
We've tested many white noise machines and we picked the best ones based on that. That being said, allow us to share our findings with you.
First, let's talk about sound quality. We found that some white noise machines sound better than others You can tell by the volume of the machine and how filtered the sound is. So we favored the picks that have better sound quality since that will have a significant impact on the white noise and thus, your sleep.
Next, we looked at various types of sounds available in white noise machines: static, ocean waves, rainforest sounds, birds chirping, etc. We decided to give the A+ grade to the all-in-one machine that has both static and bird chirping sounds. And we also checked the timer on our options, we don't want to showcase some models that have little to no timer control. So we chose the WNM that gives full control over when and how much time you're planning to use.
Then, we looked at how easy it is to control the volume level of your white noise machine. So we asked ourselves an important question; How intuitively your machine is designed so you can control the volume easily? By testing them out, the models that gave us a pretty clear answer, are the ones we validated.
Right after it, we looked at the portability of the device. Many of us move around a lot. So we gave special consideration to the WN machines which are easy to carry so it keeps our sleeping quality in check, wherever we go. Now, since we talk about portability, we have to bring up its weight. So we went with the options that are lightweight and do not weigh too much.
Next, we checked the unspoken rule, the one that says "no one wants to go over budget", especially with this type of device. So we gathered a list of options that are both affordable and give tremendous value for money.
Now, of course, a device has a display screen. Therefore, we didn't want to go with an option that would make you pay with your eyes to read what's in there. The display should be easy to read, with large numbers and letters. So we chose devices with screens that are easy to see, even from across the room. And this was a non-negotiable feature for us.
Next, we considered devices with smart features since it's generally more user-friendly and convenient. Smart features can include things like timers, sleep-cycle settings, and remote control options. But also have tremendous connectivity, like WiFi and Bluetooth. So we checked the connectivity options on our list and favored those with a vast array of quality connectivity options.
Last but not least, let's talk about light settings. We considered this feature because some people may not like having bright lights shining into their eyes when they sleep. So we chose the options with a light setting that is dimmable since that would be ideal for those who don't want bright lights shining into their eyes when they sleep at night!
And that was it for our extensive review. Now let's see which options made it out of this rigid trial!
Care and maintenance
The white noise machine is a great way to help babies or yourself sleep and get some rest. But like anything, it needs to be taken care of in order to last.
Be sure to clean your white noise machine regularly. You can use a soft cloth or even a baby wipe on the device itself, but really any kind of cleaning agent will do the trick. Just make sure the machine is dry before using it again. Remember, it's an electronic device, so make sure to not splash water on it. At most, you can use a wet wipe that is neither too hot nor too cold.
Now although it is very effective at helping your baby to sleep, and It's fine to use a white noise machine around babies if they're sleeping, Make sure it's not working when they're awake. The sound can be very soothing for them, but it may mess with their sleep cycle—and that just won't do!
If you're using wired models with cords, keep them away from kids and pets as much as possible so they don't get tangled up in them or damaged by the strain on their wires from being pulled too tightly together by an eager hand trying desperately.
And please, listen to the machine and use it only when needed. That will extend its lifespan, and it will also protect you from becoming fully dependent on the white noise machine.