The Best Water Leak Detector System for 2022
To detect any water leaks around the house, use one of these smart water leak detector systems.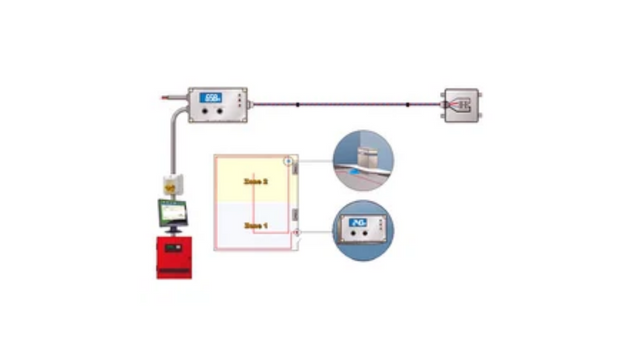 Installing leak detectors at potential points for water damage is as prudent as having a smoke alarm in your home. Small leaks under your water heater, washer, or sink that go unnoticed result in serious issues and skyrocketing water costs. Fortunately, the proliferation of smart home water-sensing devices has made it easier to find leaks before they cause significant damage. These devices send alerts to your phone when they detect moisture and automatically turn off the water to prevent damage. They immediately notify you of minute leaks and abnormal water flow before these problems develop into broken pipes, a flooded basement, or worse.
How We Picked
Leak Detection Efficiency

The effectiveness of leak detection should be determined by how quickly the sensor alerts via an audible alarm or via push notification, text, or email.


Easy/Convenient to Use

Convenience features such as smart home integration or other dedicated apps that allow control of the sensor without hassle are major factors.


Ease of Installation

As these detectors automatically become a part of your plumbing system, you want to ensure that the installation is stress-free, even if you hire a professional.


Cost-Effectiveness

You should anticipate that more expensive variants of these leak-detecting devices will have more features and vice versa. You must choose the option that best suits your needs and financial situation.

Who This Is For
These water leak monitors are for people who are concerned about little leaks growing into larger ones and those who wish to avoid flooding situations in their space.
Professionally installed systems vs. DIY ones
Carefully installing a new leak detection system is necessary. You might have to cut and solder certain pipes, depending on how your plumbing is set up. Most smart leak detectors require integration with smart home systems. Consider models with compact sensors to simplify installation. There is typically a central control hub in smart home systems. This hub requires a local network or Wi-Fi connection to the internet. A leak detection system installation may be doable as a do-it-yourself effort if you have plumbing skills. They might be readily added to pipelines that already exist.
If you're unsure of your DIY or plumbing skills or want a water leak detector with more advanced features, we advise consulting a professional before attempting installation. Additionally, keep in mind that full models of these types of sensors would need professional installation, even though basic units do not.
Is it worth splurging on?
According to industry experts, minor and major water leaks cost homeowners and home insurance companies billions of dollars each year. The United States reports at least 14,000 household and commercial water leaks daily. Fortunately, by installing one or more water alarms in their houses, homeowners can save money on repairs and spare themselves a lot of hassle. A smart water leak detector can help you save money by finding a leak before it worsens. You ought to have ample time to turn off your water supply or conduct an urgent repair whenever a leak is discovered and you're notified about it. Additionally, some insurance providers provide discounts to homeowners who have leak detectors.
Water alarms are usually installed next to the water supply lines for washing machines or dishwashers, under sinks, and close to water heaters or pipes in basements. The alarm sounds when it comes into contact with water. Some water alarms function similarly to smoke detectors by making a loud noise. Some use WiFi to send a notification to the homeowner's phone. They are all designed to give the homeowner the opportunity to halt a leak before it results in significant water damage, so they are definitely worth splurging on.
Do you need to install multiple systems in your home?
The number of sensors you purchase should depend on the size of your house and how vulnerable each room is to a water leak. Four sensors are the ideal starting point for protecting your kitchen, bathroom, laundry room, and basement. However, if you want to safeguard your HVAC system, sump pump, boiler, or any other place where you'd like some peace of mind, you might want to buy extra right away or in the future. Additionally, we advise purchasing a sensor multipack or a sensor that includes an extension cable that serves as an additional, lengthy sensor. Without plumbing or expert installation, you may detect water over a wider area with either arrangement.
Why You Should Trust Us
We examined user-friendly leak detectors that offer precise, real-time detection warnings to discover what to look for when selecting a smart water leak detector. We also evaluated them based on their price, design, compatibility with smart homes, and inclusion of audible and visual alarms. We provided sophisticated water leak detectors that worked with the majority of plumbing systems.
How We Picked
Leak detection efficiency
A water leak detector system's ability to accurately and quickly detect and locate leaks is determined by its leak detection efficiency, which is a crucial factor to take into account. When they detect water, many smart water sensors emit an alarm. It's a great function if you're at home and the sensor is within hearing distance. The sound can also be used to inform a partner, child, or tenant who doesn't have access to the sensor's app. Some people will even go so far as to turn off your main water supply in an effort to decrease the amount of water leaking. Unless you're a skilled plumber, these models often cost more and need professional installation. However, many insurance providers will lower your deductible if you install one, which can ultimately lower the cost.
Easy/convenient to use
For ease of usage, a leak detector must be placed somewhere inside your Wi-Fi network's coverage area. Different sensors may function differently in your home depending on the materials used to build them, how they are planned out, and how strong your home network is. Another useful feature is integration with smart homes. Through the use of services like Amazon Alexa, Apple HomeKit, Google Assistant, and IFTTT, you can configure your smart water leak sensor to alert you by turning on a light on your phone or even start eliminating the moisture by turning on the fan on your thermostat.
Simple to set up
The easiest sensors to install are battery-powered ones that may be placed near pipelines or under appliances because they are so portable and frequently function right out of the box. Depending on your home's plumbing and level of DIY expertise, the basic models of these sensors don't require expert installation, as they can be quickly retrofitted to existing pipelines. However, we advise consulting a professional before installing if you're unsure of your DIY or plumbing skills or if you want a water leak detector with more sophisticated features.
Cost-effectiveness
Costs for smart water sensors vary. Leak detectors are all included in the most basic variants, which often lack a Wi-Fi radio and instead communicate via Bluetooth or as a component of a home automation system. Extending cables, sirens, LED indicators, environmental monitoring, and other integration options, including voice control and support for IFTTT, come at a higher price. The most expensive is the in-line system, which keeps an eye on your entire house and turns off your water if they spot a significant issue. Remember that in-line systems cost a lot, but they also need professional installation, which might cost more.
Durability + warranty
Contrary to popular belief, many water-leak sensors are not completely waterproof and will not withstand a significant leak. We look for devices that can withstand immersion or have external probes that can fit into small spaces. Our top and most affordable picks, in particular, stand out with a one-year limited warranty.
Care and miantenance
How and where to install
Smart water leak detectors should be installed in areas where leaks are likely to happen, such as close to toilets, around pipes, beneath sinks, and by appliances like washing machines, dishwashers, and water heaters. Some types also come with probes that may be inserted below appliances. In addition, it's a good idea to install sensors in the attic and other parts of a house that have previously had water damage.
How to clean and how often
Moisture and grime are not good for leak detectors. To avoid building a seal that draws in moisture, maintain the rubber tip and filter on the detector's end to keep it off the ground and out of the soil. If your detector ever gets wet, turn it off right away, remove any batteries, place them in a degassing chamber, and pull a vacuum on it. This will dry the detector and keep it functional. Leak detectors have delicate pumps and sensors that might be harmed by tough handling. Additionally, avoid kinking the hoses or probes because this might lead to tube leaks that affect your reading and impede flow to the sensor.