The Best VPN Services for 2023
Protect your data at all costs with our secure picks for VPN services.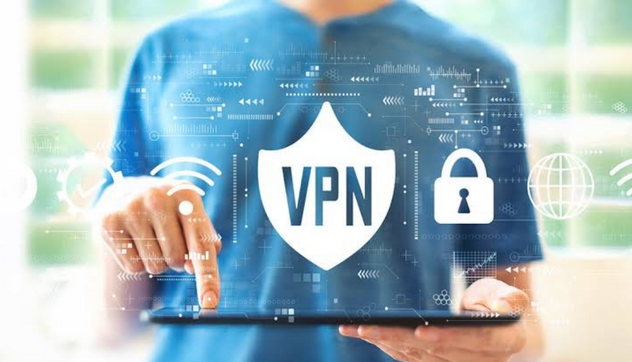 The internet has contributed a lot to individual everyday life. However, as the Internet continues to improve to make our life easy, some people face losing privacy in their internet lives. Nowadays, people can be at the mercy of the internet and even lose their privacy, properties, and their life savings without being aware of it. To have control over your internet privacy and your data, then a Virtual Private Network (VPN) is the best for you as it will provide secured privacy for you, protect your information against shoppers and allow you to anonymously use the internet without being discovered.
How We Picked
Security and Privacy

The most important benefit of a VPN is to ensure individual online privacy and secure their data, allowing for worry-free browsing.

Speed of Connection

The versatility of a VPN requires it to have a speed of connection to carry out other activities. This was an important factor in our decision.

Versatility

The versatility of a VPN makes it a quality one. As the additional features make it reliable to protect individual privacy and fulfill other needs like G.P.S. spoofing or accessing geo-blocked content apart from security and privacy.

Cost-Effectiveness

Desiring personal or business privacy should not be to the detriment of having to constantly splurge on VPN subscriptions or one-time subscriptions. We've factored in the cost when choosing our picks.
Who This Is For
The product advertised here is for anyone who needs VPN (Virtual Private Network) to encrypt their data or ensure privacy on the internet.
What is a VPN service?
A Virtual Private Network, or VPN, is a service that safeguards your internet privacy. A VPN creates a tunnel, a connection from your home computer to a server somewhere else in the world and the connection is encrypted, therefore, when you access something on the internet, this prevents other users from hacking your data. A VPN can be especially useful when using public WI-FI to prevent other people from snooping or eavesdropping on your browsing activities.
What Are They Used For?
The key uses of a VPN are to provide security and individual data privacy. However, there are other things a VPN can be used for.
VPNs can be used to encrypt or hide your private data by keeping your online presence anonymous and your location stays private. It helps to avoid Internet Service Provider (I.S.P.) throttling. Give access to geo-blocked websites or content like Netflix. For business owners, VPNs help to reduce the cost of maintaining servers.
Are VPN Services Safe?
Yes, they are. However, you have to be careful of using free VPN services as they usually do the opposite of what VPNs do. Using a VPN can be a safe way to gain internet freedom as it protects you from prying I.S.P. and also encrypts your information history. But with a free VPN service, you are at the risk of having your online activities tracked, compromising your data security, and even slowing down your internet connection.
Are VPNs Legal?
Yes, they are legal. However, various countries have different regulations regarding the use of VPNs and who is allowed to use them. A VPN is an internet privacy tool in which you are allowed to have privacy over who should have access to them. While it is a privacy tool and you have privacy over your data, you are not allowed to be involved in illegal activities under the pretense of privacy which could lead to certain legal consequences as you are still at risk of getting caught.
Why You Should Trust Us
VPNs have their benefits and downsides, however, we cannot choose to ignore the fact that their benefits weigh more and have saved a lot of individuals and businesses from being hacked or scammed. As such, we have carefully picked VPN services that offer great security features and are easy to use.
How We Picked
Finding the best VPN can be an unending task, while still being unable to find the right one, along with the intimidating features available to them. To make it easier in your search, we have scoured through reviews of previous users of different VPN brands and compared their user experiences over time of usage, accumulating their opinions on the ease of usage and how effectively they can navigate the server.
Encrypting data and Security
These experiences range from the ability of the VPN to securely encrypt data to the ability of the VPN to protect individual online privacy without worrying about being hacked and how it can improve internet usage to access geo-blocked websites. With all these unfiltered opinions given by a range of techies, individuals, and business owners you can trust our process to find the right VPN service for you.
Streaming Capabilities
We searched through various brands of VPN services with uninterrupted streaming services, cross-platform connections, and Geo-spoofing features for you.
Ease of Use
When making the picks we looked at VPN services with security, speed of connection, location of servers, and versatility of the VPN. In our evaluation, we ensure our picks displayed qualities of accessibility and quality.
Privacy
And of course, our most important point was privacy. We endeavored to seek out the best privacy specifications possible according to product and user reviews.
Care and maintenance
Check the legality of VPNs in your geographic area. Be aware of privacy issues. Ensure that you know if payment is a one-time deal or is on a subscription basis.